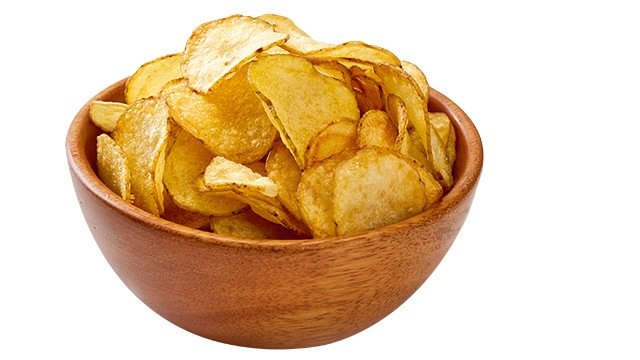 Potatoes are one of the hardiest root vegetables you can store in your kitchen right now. It can last up to five weeks in pantry storage (store in a cool dry area, preferably not in the refrigerator). 
Mashed potatoes are the most common way to enjoy this root vegetable and during Christmas and celebrations, potato salad recipes abound. But there are other, more genius ways of using this vegetable that you may not have discovered yet. We have some ideas on how to take a humble potato and use it for your meals: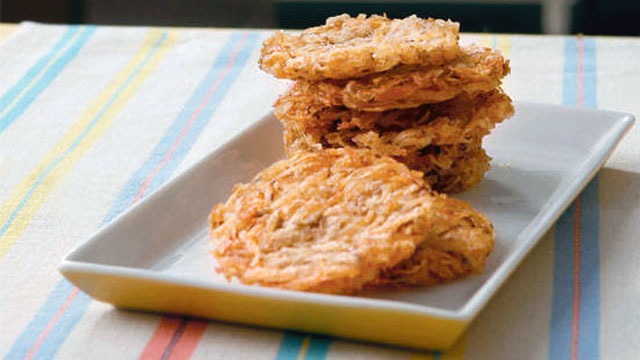 1 Just fry it: make hash browns or potato pancakes.
Mashed potatoes are ultimately the most creamy of all potato recipes but steaming or boiling it doesn't need to be the only way you can prepare these spuds. You can also simply grate the potato and fry it, too. You will still need to squeeze dry the grated potatoes because water (aka moisture) is the enemy of super hot oil, but other than making sure it's seasoned right, you can plop a handful of seasoned grated potato in a frying pan and just fry it. You can even use a panini press if you have it! 
Once it's fried is when the fun begins. You can eat it as is, or you can get creative. These are effectively the easiest potato pancakes you can make, and these are easy to make even more delicious. Smear on a layer of mayonnaise or ketchup and you can be done but if this were a baked potato, just imagine the possibilities of what else you can do to this simply fried potato. The sweet potato or kamote can be treated just as simply, too!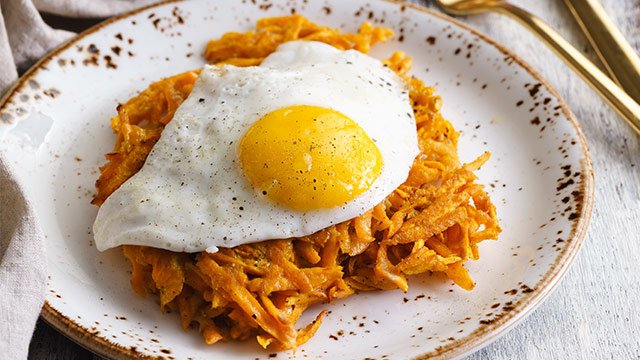 Kamote Hash Browns with Egg Recipe
Posted in:
Recipe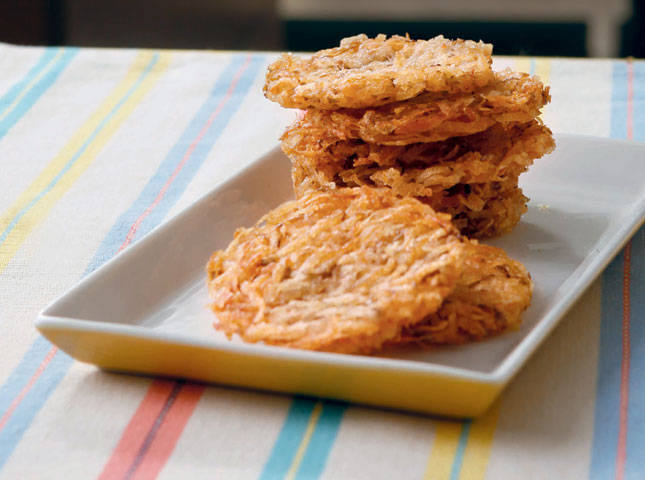 Baked Hash Brown Patties
Posted in:
Recipe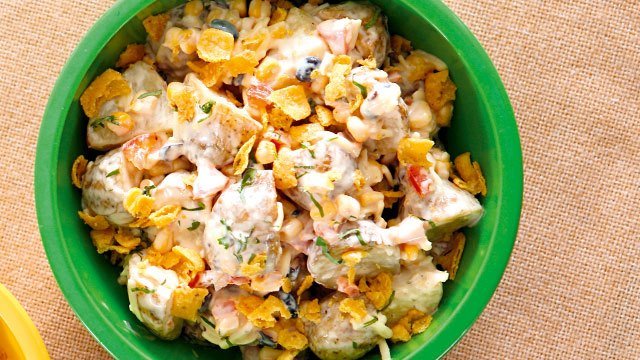 2 Make it taste like nachos. 
Are you missing nachos? Nachos are usually corn chips topped with seasoned ground beef, pickled jalapeños, salsa, onions, and drizzled with a cheese sauce. You can add so much more to this corn chip topping list! 
We say you don't need corn chips to experience the flavors of the nachos! Instead, use potatoes as base and make a potato salad that tastes like nachos. You can use the same flavors you love in nachos but with the added heartiness that you can only get from potatoes. 
ADVERTISEMENT - CONTINUE READING BELOW
Recommended Videos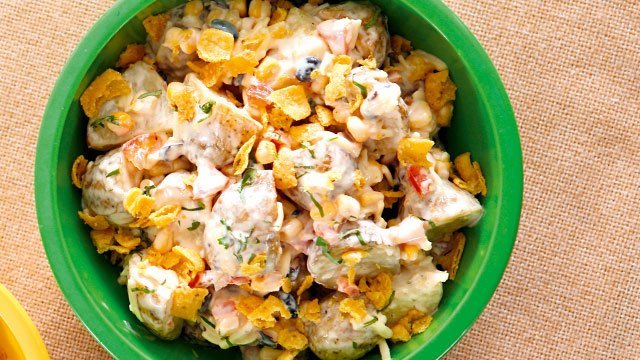 Potato Salad with Nachos Recipe
Posted in:
Recipe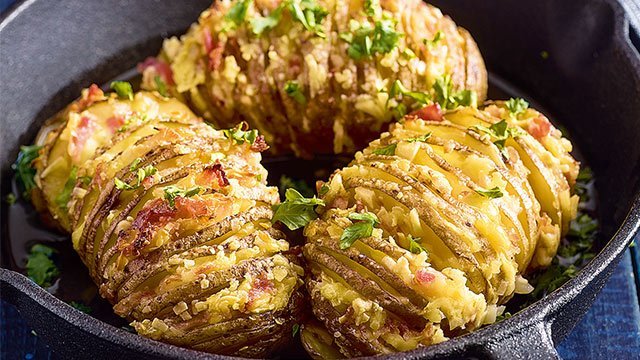 3 Slice and bake! 
Potatoes are the perfect way to make an unexpected side dish. Hasselback potatoes or "accordion potatoes" are named as such because the potatoes are sliced in such a way that each slice is not complete. This creates spaces between each slice to load it up with ingredients, including cheese, garlic, and breadcrumbs to give it crunch. 
Any potato fan will fall in love with these!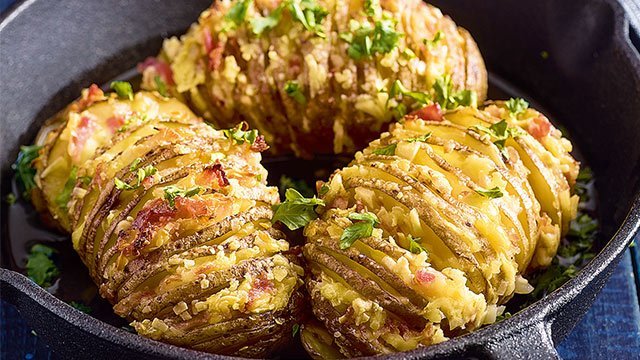 Garlic and Cheese Hasselback Potatoes
Posted in:
Recipe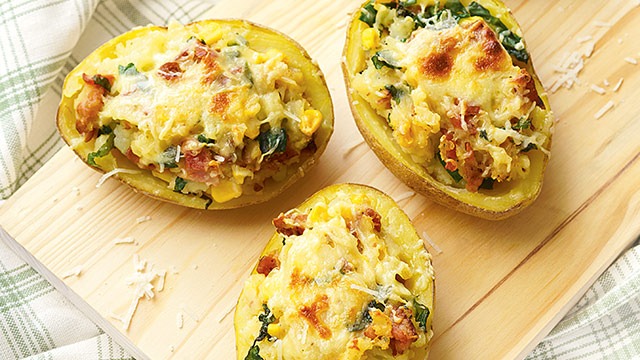 4 Stuff it and cook it again. 
Loaded potatoes have nothing on these twice-baked potatoes! These are potato jackets or simply, stuffed potatoes. These are baked first and its flesh scooped out but only enough to create a well in the middle for you to stuff with your favorite ingredients. You can load this with just about anything! Cheese, bacon, ham, corned beef, giniling, kangkong, mushrooms, more seasoned mashed potato, or even clam meat and chunks of shrimp can be placed in that pocket. 
What makes this especially delicious is really the second baking of this potato. Since this mixture commonly contains cheese, it melts and becomes gooey and then browns to a fantastic crust on top. You need to slice it to get the perfect potato bite!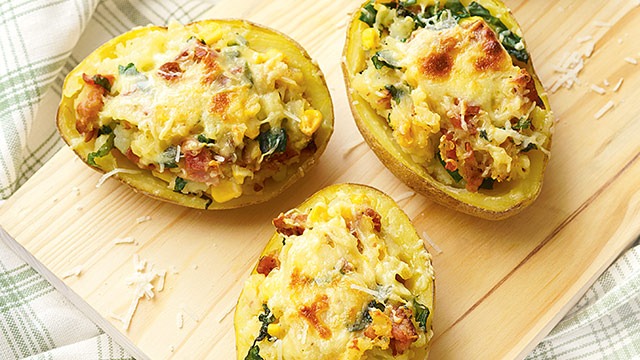 Potatoes with Bacon Recipe
Posted in:
Recipe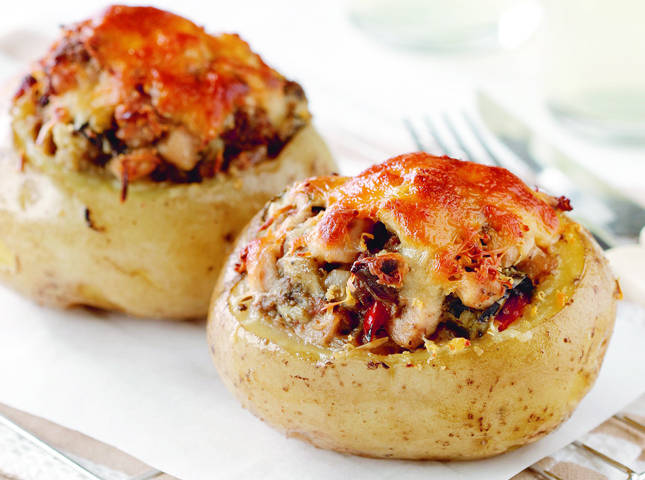 Meat-stuffed Potatoes
Posted in:
Recipe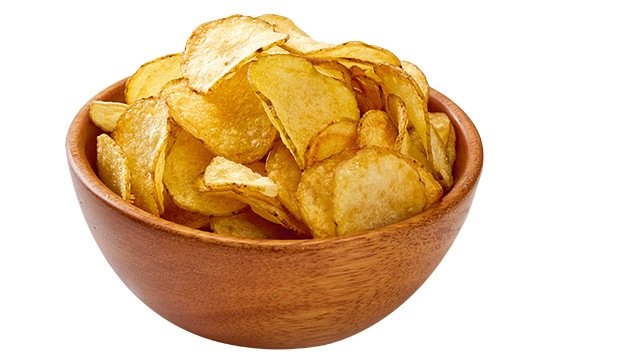 5 Thinly slice and make chips!   
If you just wanted a simple recipe to transform potatoes into a snack, this is the recipe you will need. Potato chips are really just paper-thin slices of potatoes, fried until crisp, and seasoned before being served immediately. These are the ultimate in snacks and the wonderful news is that you can make this at home. You can do this with kamote as well!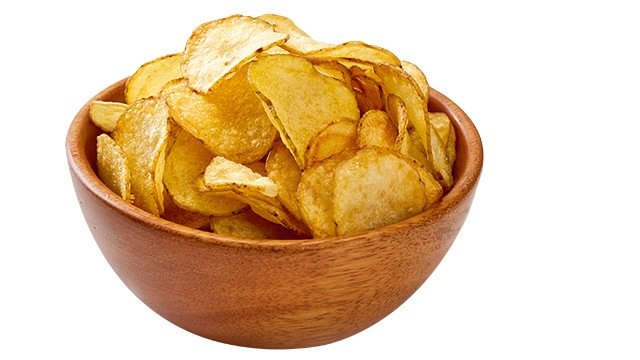 Homemade Potato Chips Recipe
Posted in:
Recipe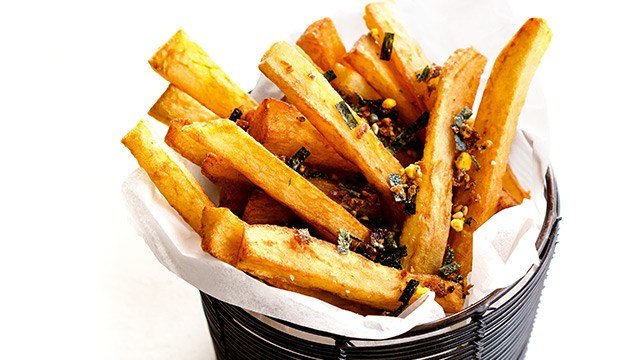 6 Make French fries or mojos. 
Did you know the secret to the best French fries? To make the best french fries, you need to double fry these just like you would do if you were making Korean fried chicken. Just like fried chicken, the first fry is to cook the potatoes completely through. This can be done over low-medium heat so that there is no browning just yet on the potatoes. The second fry is what makes these golden brown and delicious. 
This technique is what you need to do to make any fried potato dish! You can make simple fries, make wedges, or level it up to irresistible and make these mojo-style potatoes that you might be craving right now.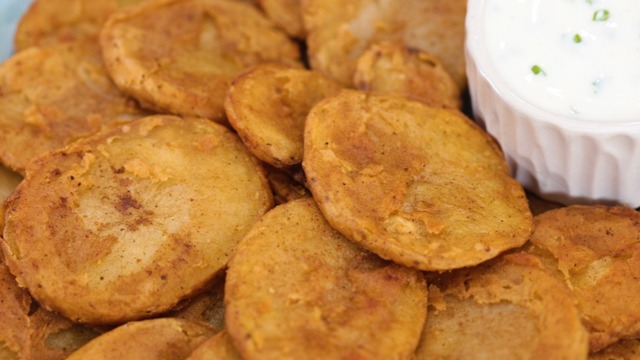 Shakey's Japan Released "Mojos" Recipe So People Can Cook At Home During Quarantine
Posted in:
News + Trends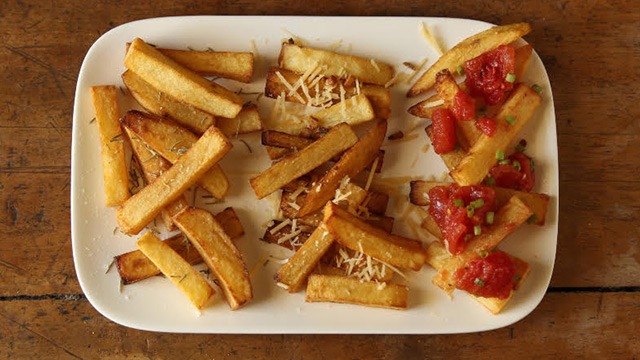 WATCH: How to Make Great French Fries
Posted in:
Cooking
Do you love potatoes? These are just a few ideas on what you can do with potatoes but we're sure you can think of more ways to use this spud! Care to share?
ALSO READ: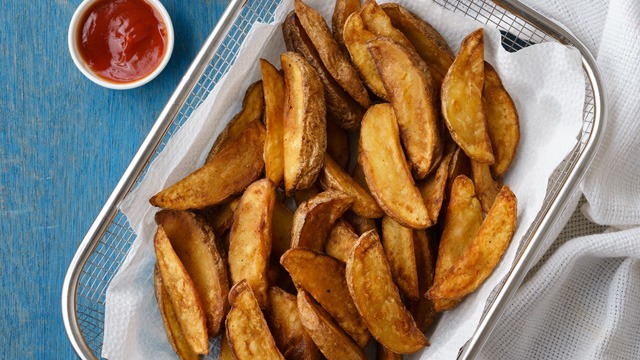 These Are Our Favorite Potato Recipes
Posted in:
Cooking