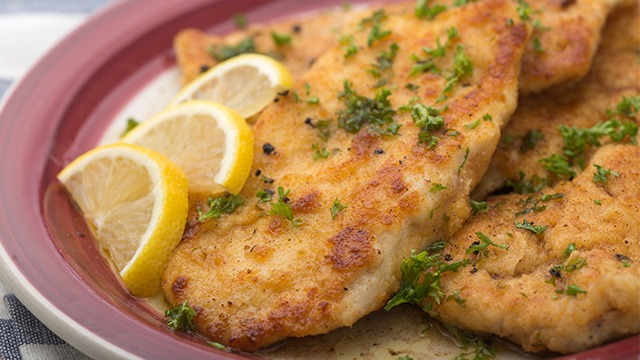 Chicken breasts can be one of the most unforgiving proteins to cook: it's easy to churn out dry, tough, and tasteless chicken breast dish if you aren't taking the necessary steps to prepare this meat cut properly.
Here's a cooking tip to help you tenderize chicken breasts: pound them with a meat mallet! If you're making chicken cutlets (like this chicken piccata) or rolling and stuffing them (cheese-stuffed chicken rolls, anyone?), your best bet for moist, tasty chicken is to pound them thin.
This is why it works: when you pound chicken breasts with a meat mallet, they all turn out to be even in thickness, which means even cooking. That makes them easier and quicker to cook, and gives you a better idea on the cooking time. Also, pounding means you're already tenderizing—it helps break down the protein for more tender chicken.