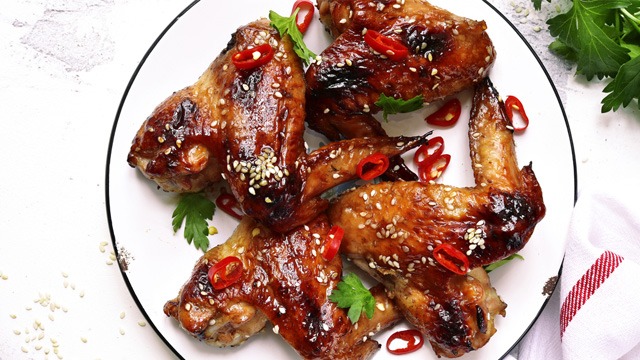 You may be missing having barkada nights but you can recreate them at home! Schedule a movie night with your friends and make some delicious pulutan or bar food to go with your preferred drink. 
Pulutan ideas don't have to be complicated! Here's a quick list of recipes that we think would make any evening with your friends a better one: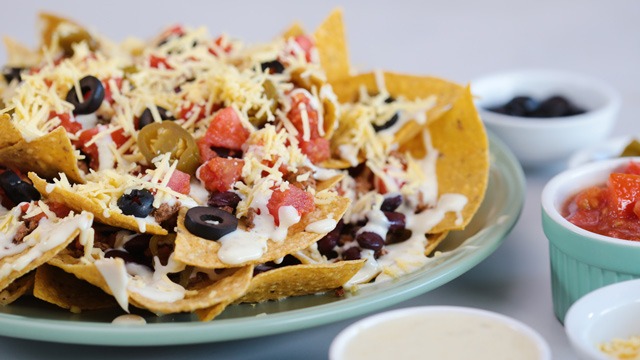 1 Loaded Nachos Recipe 
This is a staple on many bar food menus. Nachos have a Mexican in influence but it can be tweaked to be topped with almost any kind of ingredients and toppings. The basic toppings include ground meat and nacho cheese sauce which you can make from scratch or use cheese spread warmed until it's pourable. You can actually stop there to have cheesy beefy nachos but why stop? Load it up with olives, pickled jalapeños, and homemade salsa that easily elevates the dish.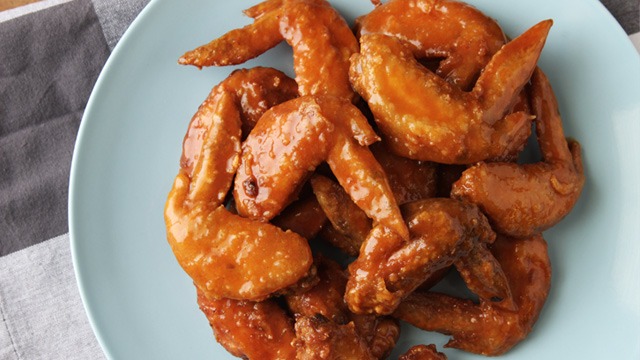 2 Buffalo Chicken Wings Recipe
No bar chow menu is complete without a good chicken wing dish. Buffalo wings have to be one of the classic chicken wings but you can also make garlic Parmesan and barbecue chicken wings, too, if spicy wings are not your favorite. 
The buffalo sauce is usually simple. Hot sauce and butter can be the most basic, so adding a little extra flavor such as another kind of hot sauce for more heat, Worcestershire sauce, garlic powder, and even a touch of salt and ground pepper can transform your wings into a more appetizing finger food to munch on while chilling in front of your TV.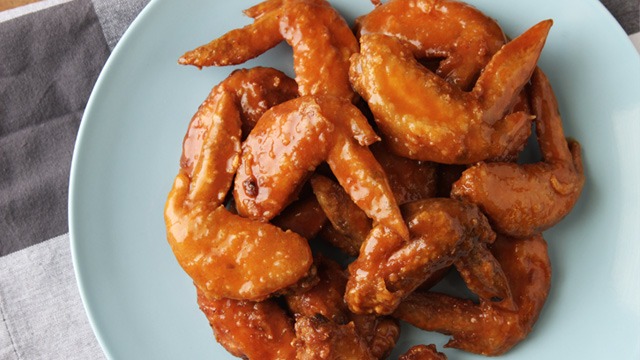 Buffalo Chicken Wings Recipe
Posted in:
Recipe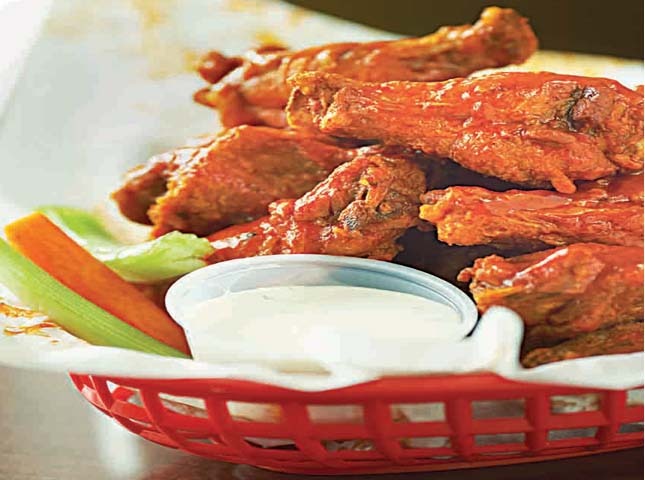 Buffalo Wings
Posted in:
Recipe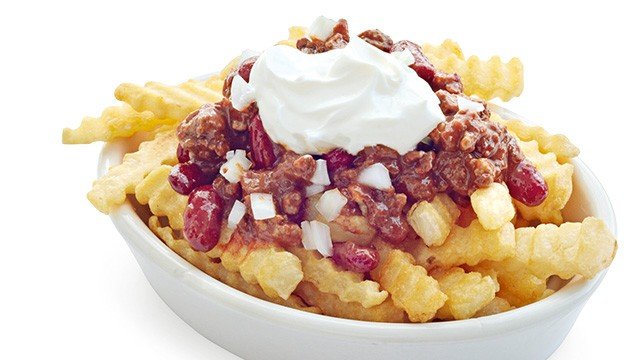 3 Chili Fries Recipe 
Fries are one of those instant hit dishes that few can resist. Plain salted and fresh out of the fryer is already irresistible, so leveling it up with a topping will make it doubly delicious. You can make homemade fries as well as homemade chili con carne, but when it comes to fries, frozen is perfectly great. You can top fries with chili and sour cream for a classic chili fries recipe, but you can also top it off with other ingredients, too, that make you eat happily.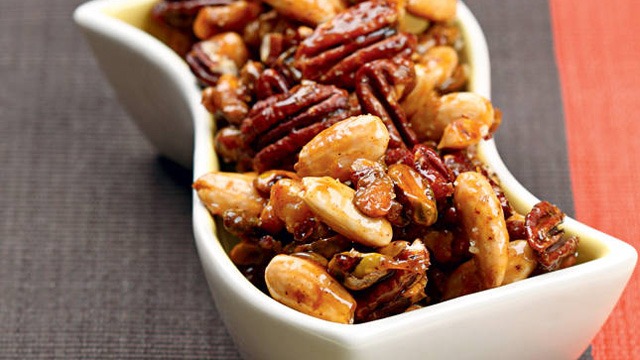 4 Spiced Mixed Nuts Recipe 
Street vendors make the best garlic adobo peanuts! Those peanuts or mani aren't meant to be fancy food, but it can be with a few tweaks. What you can do is make a spiced mixed nuts version using those delicious peanuts plus other nuts, such as almonds, walnuts, and even pecans and pistachios. Candying the nuts using melted sugar locks in the crunch but also gives you a chance to add some sweet and spicy flavor to the mix. 
ADVERTISEMENT - CONTINUE READING BELOW
Recommended Videos
Get ready to be addicted to a bowl of these because these nuts are not your ordinary bar nuts!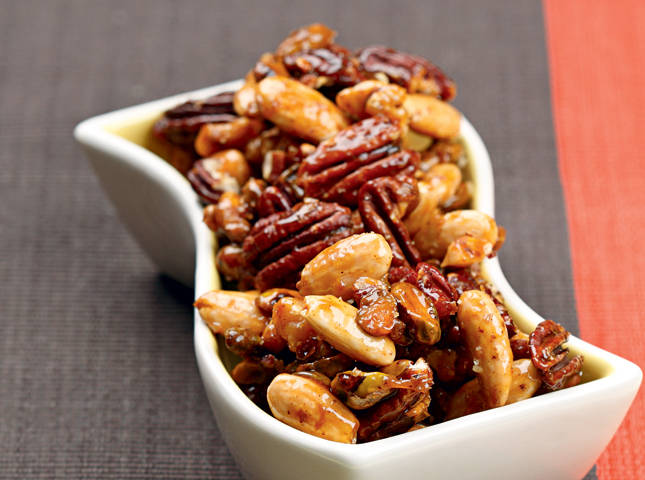 Spiced Mixed Nuts
Posted in:
Recipe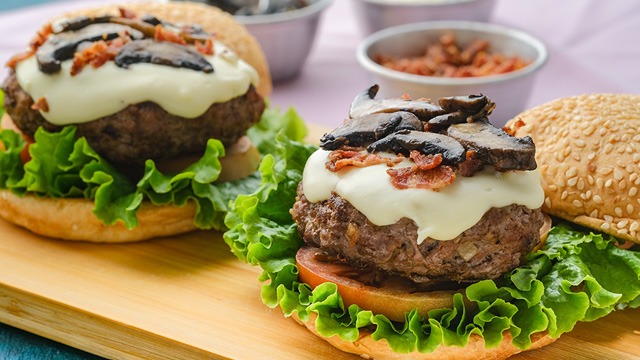 5 Bacon Mushroom Cheeseburger Recipe 
Why settle for a hamburger when you can go all out and have a bacon mushroom cheeseburger? It's not as simple as putting a burger patty between the slices of a bun but it's going to be a glorious feast when you do this right. Take the time to crisp up the bacon, saute mushrooms with garlic, and make an irresistible cheese sauce to pour over the patty. 
If there's a pulutan to sink your teeth into, it's this monster of a burger!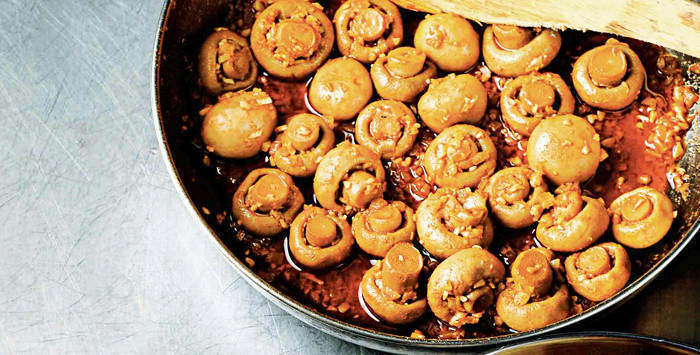 6 Spicy Garlic Mushrooms Recipe 
Whether you want to make your meal plant-based and vegetarian or you just love mushrooms, this simple dish is very easy to make that there's no need for a recipe! Just saute 6 cloves garlic, chopped, in 1/4 cup olive oil. Season it lightly with salt then add 1 400-gram can whole button mushrooms. Cook it until the mushrooms are heated through and season to taste again with salt and pepper. Add some heat by stirring in either 1 tablespoon chili garlic sauce or 1 to 2 siling labuyo, chopped.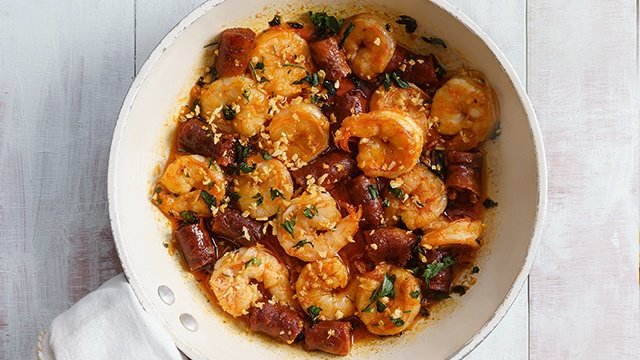 7 Gambas Recipe 
Also known as a recipe for spicy shrimp in garlic, these succulent little seafood pieces are the ultimate tapas dish. Feel free to load up some crusty bread with these or grab a fork and spear away straight into your mouth! 
Improve the appetizing quality of this shrimp dish with chorizo, adding a splash of a spirit, or even tossing this mix into pasta for a full meal that's satisfying.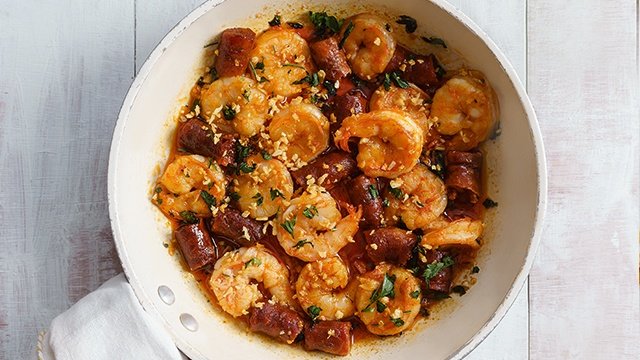 Spicy Chorizo Gambas Recipe
Posted in:
Recipe
Tipsy Gambas Recipe
Posted in:
Recipe
Is there a recipe on a bar food menu that you want to recreate? 
***
Thinking about what to cook next? Join our Facebook group, Yummy Pinoy Cooking Club, to get more recipe ideas, share your own dishes, and find out what the rest of the community are making and eating!
Got your own version of the classic dishes? Pa-share naman! Get your recipe published on Yummy.ph by submitting your recipe here!