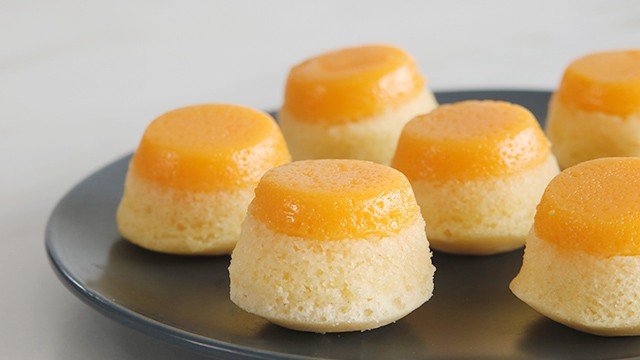 Puto flan, also called leche puto or leche flan puto is the combination of two Pinoy favorites into one easy-to-make dessert. Because you will be cooking two very different recipes at the same time, we have tips on how to make this dessert without your flan separating from the puto or sticking to the molds.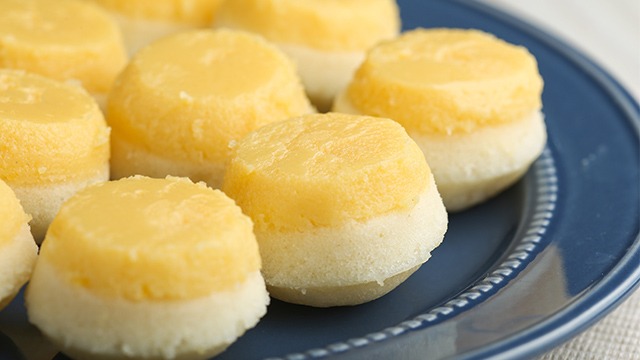 Leche Flan Puto Recipe
Posted in:
Recipe
1 Know where to purchase molds for making puto. 
Most groceries have tin molds for puto in the cooking and baking materials aisle, along with the kinds of molds you need to make leche flan (llaneras), ensaymada, and polvoron. While you may see plastic molds, it's safer to purchase the tin ones because you'll be steaming these treats at high temperatures.  
2 Strain leche flan before filling the molds. 
Eggs, no matter how hard you try, will always form small bumps in your custard mixture. Because bumps can prevent your flan from adhering to the puto mixture, remember to strain your leche flan to ensure a smooth and silky custard. 
3 Lightly grease the molds with oil. 
Use a flavorless and odorless oil, like ordinary vegetable frying oil or canola oil, to lightly grease your molds before pouring in your custard mixture and puto mixture. This will help you unmold them with ease once they are cooked. The leche flan mixture tends to stick to ungreased molds. 
4 Leave space for the puto to rise. 
Only fill up your molds 3/4 of the way. Your puto mixture will steam into a light and fluffy rice cake; it will need the space to rise. Filling your molds to the top will cause the batter to overflow as it cooks. 
5 Let the puto flan rest for 10 minutes before unmolding.
Give your puto flan 10 minutes before unmolding. This will help you better handle the treat as it will have cooled down a little bit, and will overall be an easier task as the treat separates from the mold when it isn't too hot.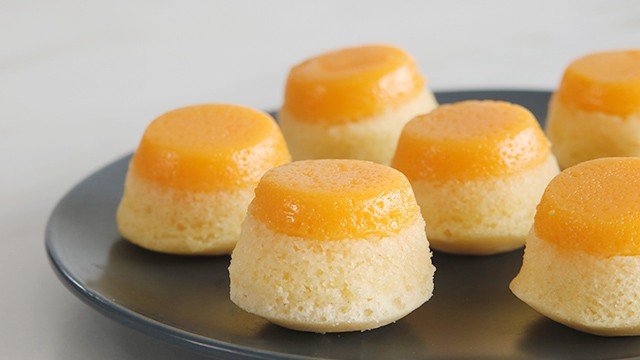 WATCH: How to Make Leche Flan Puto
Posted in:
Cooking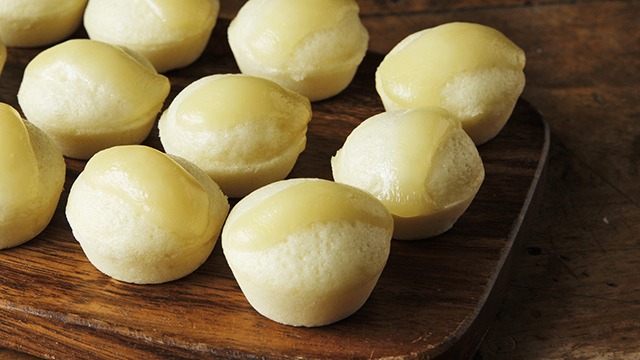 WATCH: How to Make Puto
Posted in:
Cooking
ADVERTISEMENT - CONTINUE READING BELOW
Recommended Videos