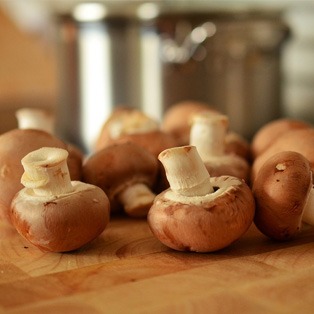 .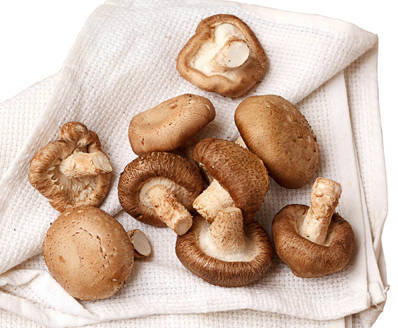 Fresh mushrooms are high in moisture, very porous, and easily absorb water like a sponge. As such, they should never be soaked in water.
Since many of the mushrooms in the market are grown in a sterile environment, they need only to be scrubbed with a soft brush or wiped with a damp paper towel. Trim off damaged spots and remove tough and woody stems by simply popping them from the caps.
For mushrooms that are soiled, place them in a colander and give them a quick rinse under running water. Afterwards, wipe off any remaining dirt with a paper towel.
Recipes with fresh mushrooms:
Fresh Mushroom Soup
Cream of Mushroom Soup
Four-cheese Panino with Fresh Mushroons on Focaccia
Mushroom Risotto
Roasted Chicken and Mushroom Crepe
Truffled Creamy Chicken and Mushroom Pasta
Photography by Patrick Martires | Styling by Rachelle Santos