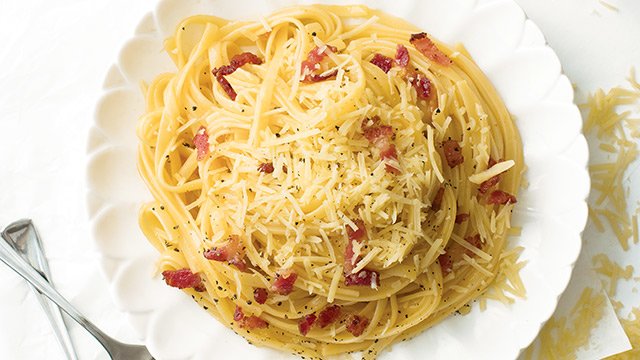 Nothing is as filling as a freshly cooked and hot meal. This often means, though, that you put in some serious amount of time into cooking. By the time you finish cooking, you're probably already famished and so is your family. Worse still, we often don't have time to cook! You should know though, that there is always time for pasta!
Once you get the flow of cooking good pasta dishes, you'll realize it takes little to no time to have an incredible dinner that's bursting with bright flavor. While you're cooking your noodles—which takes about 10 minutes or less after the water is boiling—you can start and finish a delicious sauce. That means your pasta dish will always take less than 30 minutes from start to finish!
To get you started on your pasta dinners, here are our top ideas to get you swirling and twirling in no time.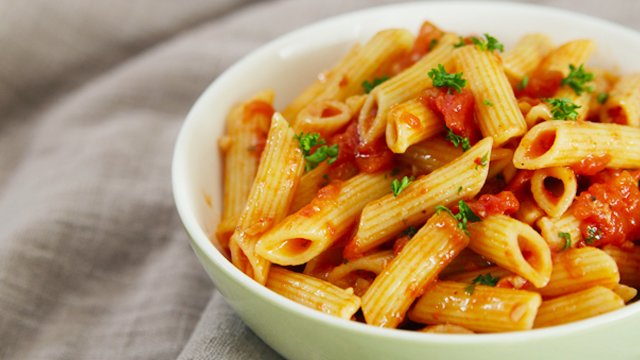 1 Make basic sauces in a blender.
Looking for the easiest homemade tomato-based sauce? In a blender or food processor, combine tomatoes, bell pepper, garlic, onions, carrots, olive oil, stock, seasonings, and herbs. Purée until the mixture reaches your desired consistency, then store and heat whenever needed.
Craving for some arrabbiata? Simply add chilies to the mix. How about puttanesca? Just throw in some anchovies, capers, and olives.
You can make a mean pesto sauce in a similar way. Just blend together olive oil, Parmesan cheese, basil leaves, garlic, salt, and pepper until you get your desired consistency. Below, you'll find even more pasta sauces you can make using your blender.
2 Jarred aligue is an instant sauce upgrade.
Doctors may suggest otherwise, but cooking with crab fat, or aligue, always results in a delicious experience. Get started by sautéing garlic and onions in olive oil. Add aligue and your choice of seafood. Pour in some stock if you want a thinner sauce or whisk in a bit of cream if you prefer a thicker one. Finish with a squeeze of calamansi.
Remember that you don't have to buy expensive crabs just to add aligue! You can buy the bottled version which will save you money and lots of unnecessary effort.
3 Use squid ink for a dramatic-looking pasta sauce.
Whip up this squid ink sauce as an ode to the food world's most underrated hue! Sauté garlic, onion, and cleaned squid in olive oil; set aside. In the same pan, add crushed tomatoes and squid ink (available in packets or fresh from ink sacs). Simmer, season, add cooked squid, and finish off with cream.
You can also buy jarred squid ink in the groceries.
4 Make an easy stove-top mac 'n cheese.
In a pan, whisk together equal amounts of butter and flour until smooth—this is called a roux. Whisk in milk and bring to a boil. Lower heat, then add every cheese you've got in your pantry! Play with textures and flavors, and you might just end up with a 10-cheese pasta. The cheesier, the better! A good tip is if you are using a cup of milk, always add at least half a cup of cheese so you get enough cheesy, gooey flavor.
5 This is the zesty, creamy sauce you can make right now.
When life gives you lemons, don't settle for lemonade. Make yourself a batch of lemon cream pasta, and let it add some zest into your life. Bonus: You only need a few pantry staples to make it!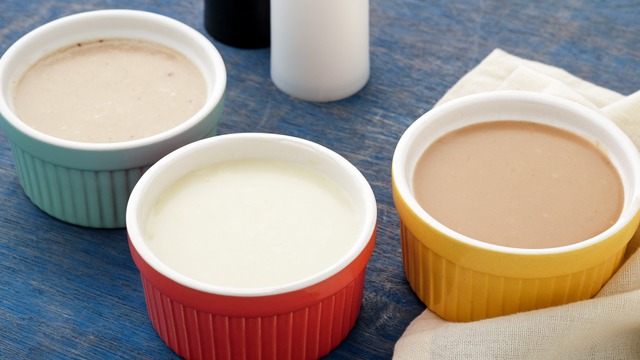 6 Pair a good gravy with any protein.
Gravy is not only great as a condiment; it works just as well as a pasta sauce. In a pot, cook a roux, or flour in butter, until smooth. Add beef stock, soy sauce, and cream. Season and simmer until it reaches the desired consistency. Serve on top of noodles with meatballs, chicken, or mushrooms.
Here's another tip! Prep your protein on a Sunday like freezer-friendly chicken nuggets, chicken tenders, and meatballs so you can throw it, freshly cooked, into any easy pasta recipe at your whim.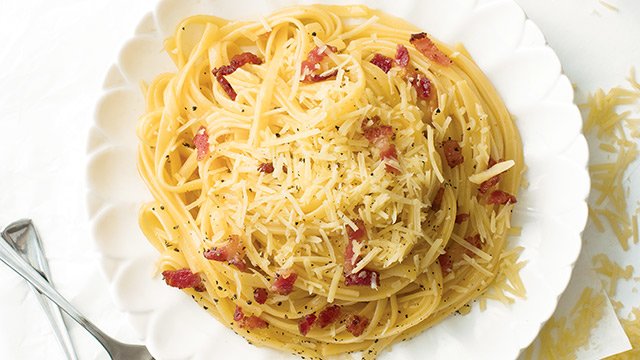 7 Egg yolk-based sauces are the bomb.
Knowing how to poach an egg is one skill that offers a surplus of culinary benefits. When done properly, its runny yolk may serve as the easiest one-ingredient pasta sauce ever. Combine freshly cooked noodles, sundried tomatoes, olive oil, and crumbled sausages. Top with a poached egg and rejoice as you slice into it and let its silky yolk envelop each noodle, slowly.
Another way to take advantage of the delicious, golden egg yolk is to make a classic Italian carbonara. The first ever carbonara recipe only used grated cheese, salt, pepper, bacon, and a fresh egg yolk thrown on freshly cooked pasta. It turns out a creamy pasta without as much as a drop of cream!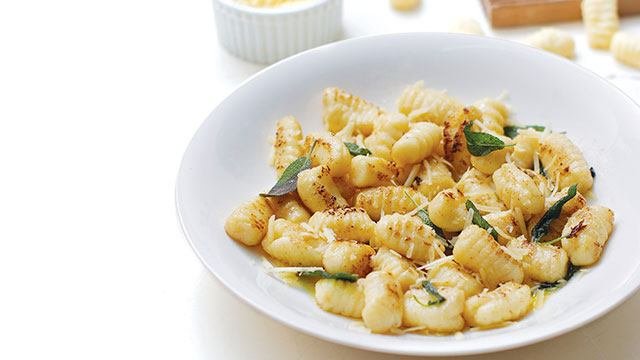 8 Browned butter is basically a magic sauce.
Here's a sauce you can easily play around with. In a saucepan, melt butter and cook on low heat until golden brown in color. Then, you can get creative. The possibilities are endless at this point: Experiment by adding corn, Parmesan cheese, or breadcrumbs, or try tossing in some sage, rosemary, or nutmeg before tossing it with noodles.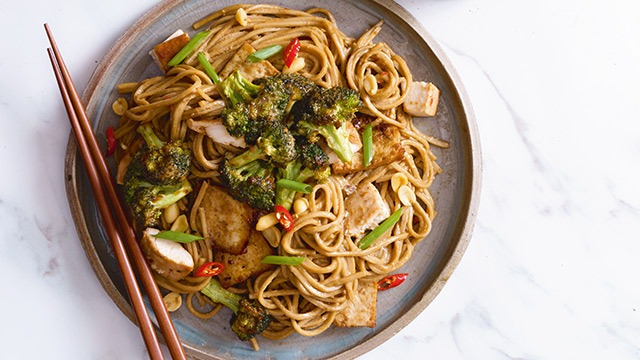 9 Add nuts to give your pasta an Asian flair.
A staple in most Asian cuisines, peanut sauce can be used as a dressing, dip, or marinade. This time around, use it to coat your favorite noodles. Place roasted peanuts, soy sauce, rice vinegar, sesame oil, coconut milk, and brown sugar in a food processor and pulse until smooth. Toss with some egg noodles and serve warm or at room temperature with a squeeze of lime and a sprinkle of sesame seeds.
Why aren't we making pasta more? It's so easy to make, and it opens up so many possibilities. All you have to know is the simple skill of cooking pasta, pair it with a sauce, and you're ready to go.
Article was published in the March 2013 issue of Yummy magazine. Edits and additional text were made by Yummy.ph editors.
ALSO READ: