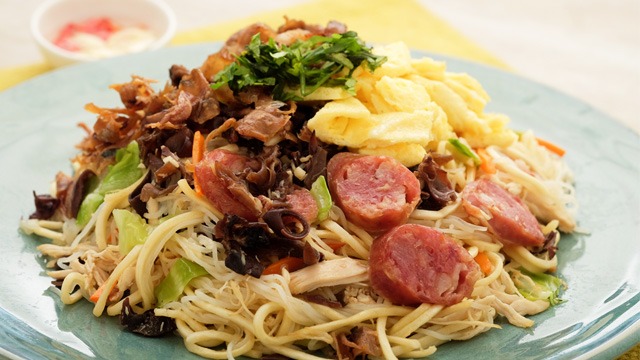 It's a common custom for us to wish other people good luck. It's a greeting of good tidings that we would all love to share with everyone we meet for the New Year! 
It's no wonder then that our tidings of good luck also extends to the food we eat to greet the new year. Think about it: Have you ever greeted someone by asking "Kumain ka na ba?" or perhaps encouraged people to celebrate with you with a "Kain tayo!"? It really is a natural instinct to celebrate good luck with food! 
Since good luck is associated with food, here are the different kinds of food and a few recipe suggestions that will help you ring in the new year on a delicious and lucky note: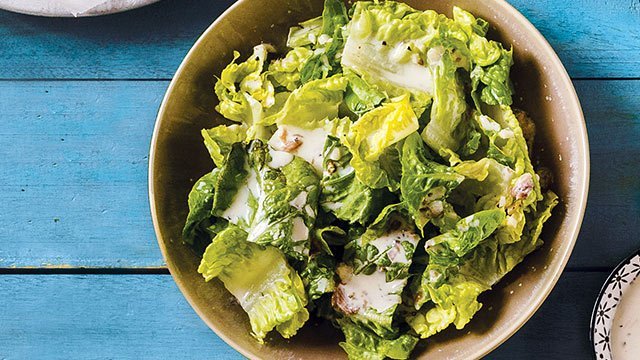 1 Leafy green vegetables 
You just have to think of the color of many lucky things we associate with luck (Green!) to understand that this is a universally lucky color. The Pantone color of 2020 may be a classic blue but that doesn't mean we can't have our fill of greens. That's why we suggest starting off your new year feast right with a green leafy salad bowl that even certified carnivores would like to eat: the Caesar salad. 
It's a simple enough salad with its vibrantly hued Romaine lettuce leaves, an easy homemade creamy dressing, crunchy croutons, (of course), bacon, and a generous sprinkling of Parmesan cheese. You can even make it taste more Filipino by switching out the anchovies for tuyo flakes and the Parmesan with queso de bola shavings for a Filipino caesar salad recipe that's just as delicious as the original.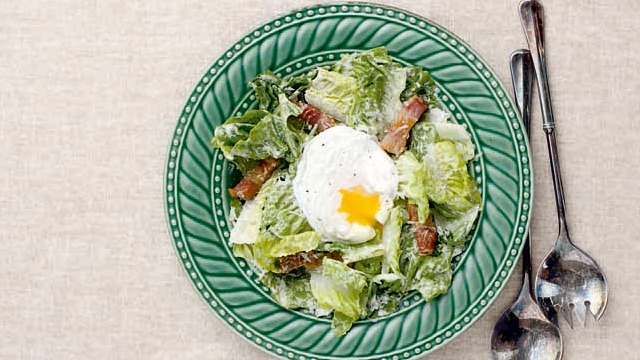 Caesar Salad with Poached Eggs Recipe
Posted in:
Recipe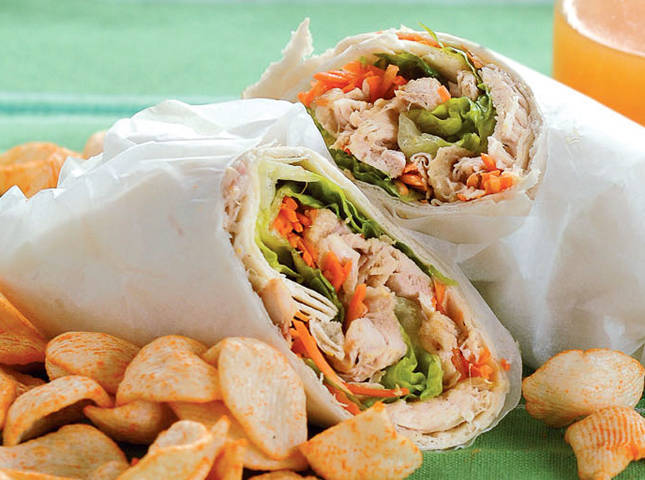 Chicken Caesar Salad Wraps
Posted in:
Recipe
Not in the mood for lettuce? Kangkong is just as green (or even greener) than many lettuce and is more plentiful and affordable, too. Grab a bunch of green beans, whether its Baguio beans, string beans, or the thin French haricot green beans, and simply saute these in something flavorful that will accompany your main dish perfectly.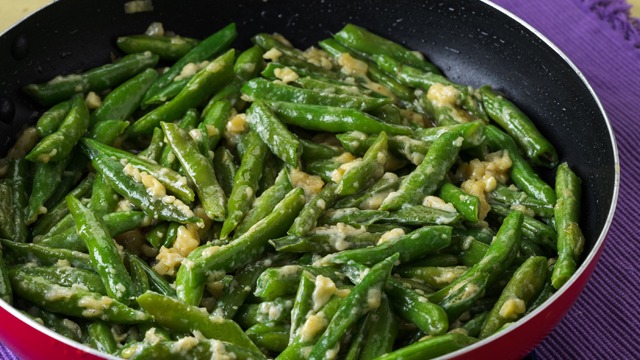 Cheesy Ginisang Baguio Beans Recipe
Posted in:
Recipe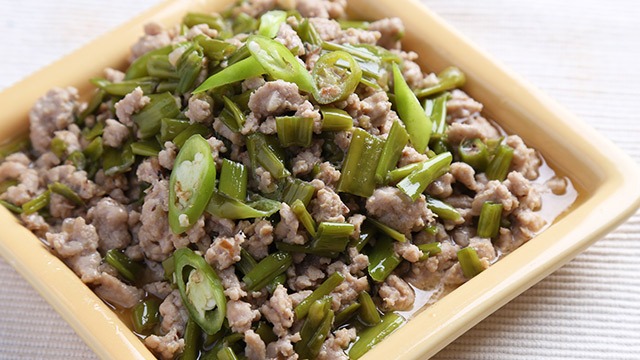 Gising-Gising with Kangkong Recipe
Posted in:
Recipe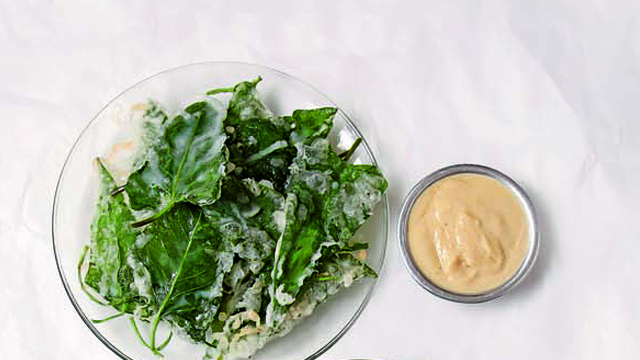 Crispy Kangkong
Posted in:
Recipe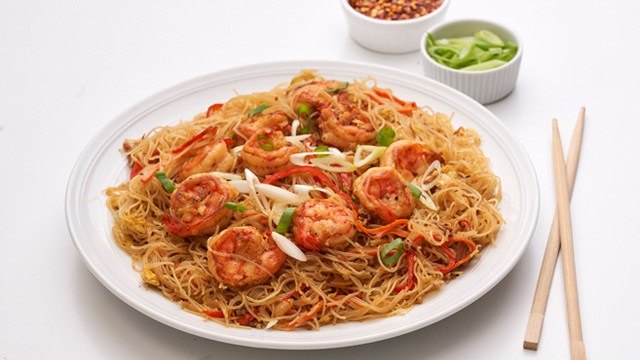 2 Long noodles 
Asians love their noodles and while it's second to rice for many people, it's a common dish that you will find at every gathering. From the most simple fare to the most elaborate ones, you will find a dish somewhere that has some form of long noodles or pasta on the buffet table. 
ADVERTISEMENT - CONTINUE READING BELOW
Recommended Videos
Whether you're in Asia or elsewhere, the long lengths of the noodles in a dish are associated with long life. That's why it's a popular birthday dish on top of it being a super tasty dish to serve for any occasion.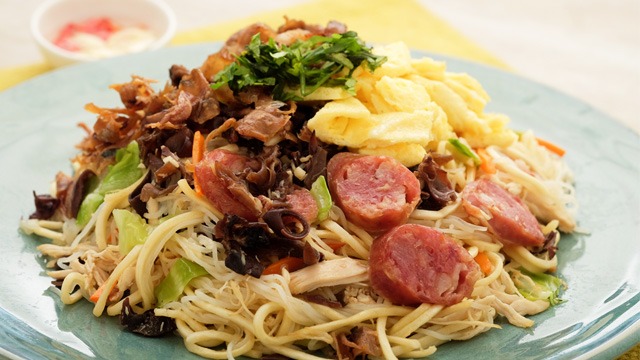 Pancit Bam-i With Dried Squid Recipe
Posted in:
Recipe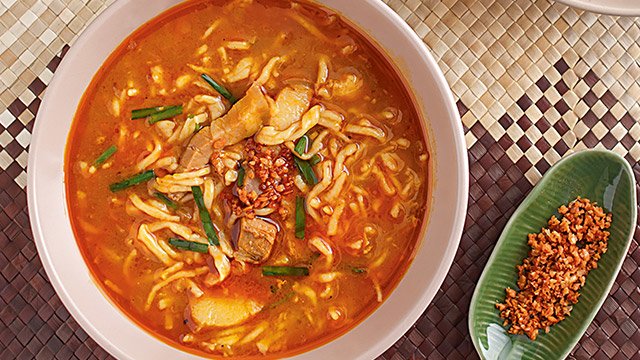 Pancit Musiko Recipe
Posted in:
Recipe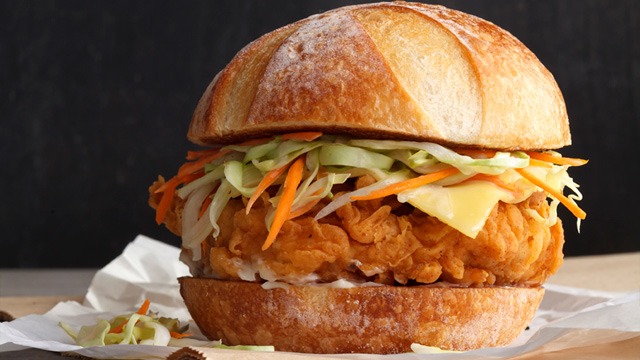 3 Cabbage 
You can't go wrong with a crispy chicken burger and just to make this even more delicious, this is topped off by a tangy, crunchy slaw made with cabbage. Just like the green leafy lettuce, cabbage is associated with good fortune and money in countries like Germany and the United States. 
If you're not a fan of the classic tangy version of the cabbage-based slaw, you might want to instead try the cabbage that's served with tonkatsu. That shredded mound is tossed, not in a sweet and creamy vinegar dressing, but in the Asian sesame dressing that we have grown to love and favor.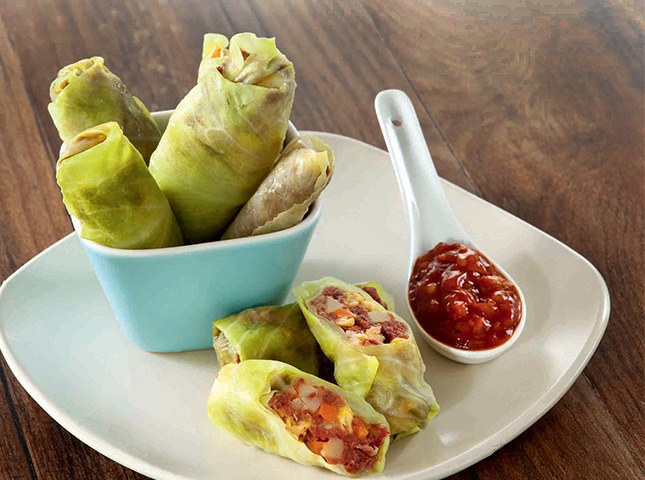 Stuffed Cabbage Rolls Recipe
Posted in:
Recipe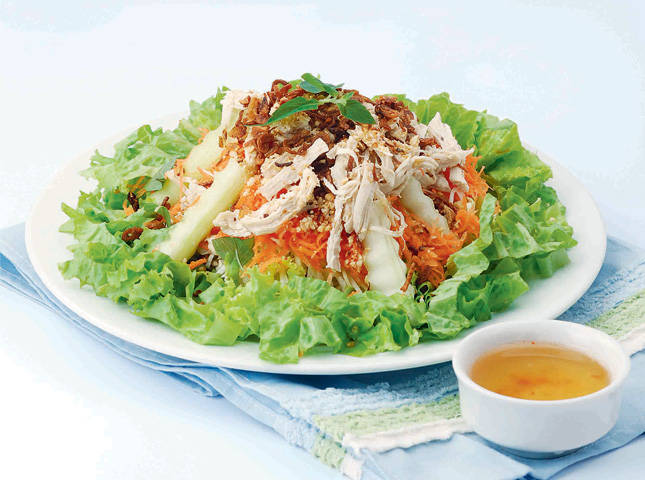 Chicken Cabbage Salad
Posted in:
Recipe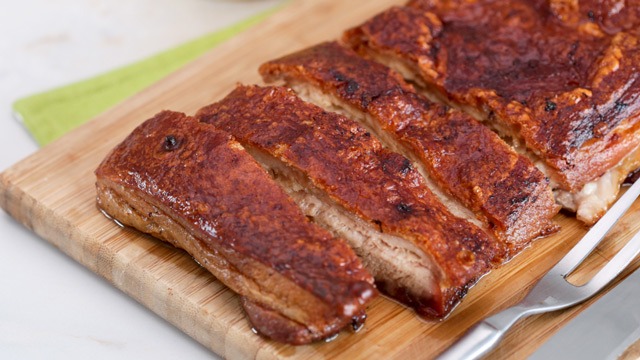 4  Pork
It's probably no surprise that the pig is a symbol of wealth and prosperity. After all, every major celebration, party, reunions, and gatherings held in our country is usually graced by a fattened pig, roasted slowly on a spit over glowing charcoal. It cannot be denied that the lechon is our ultimate symbol of prosperity and good luck. 
Whether you're aiming for the whole hog or just the pork belly, maybe stuffed and rolled, you cannot allow pork to be missing from the buffet table.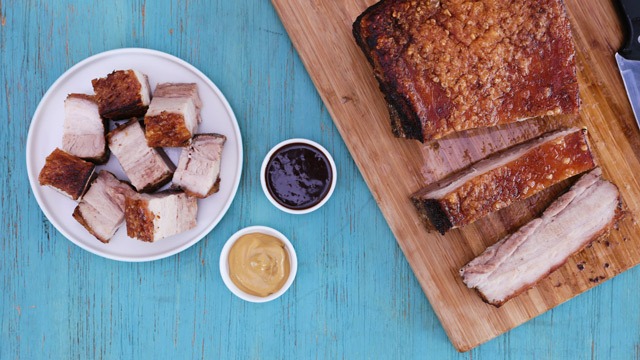 WATCH: This Is How You Make Lechon Macau
Posted in:
Baking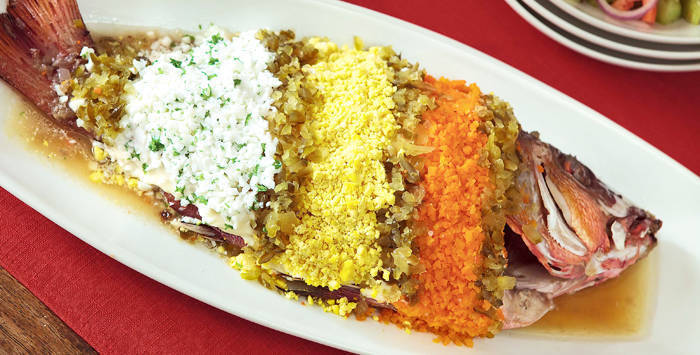 5 Fish 
According to Bon Appetit, there are three reasons why fish should be on your buffet table for New Year's Eve dinner: fish scales resemble coins, fish usually travel in schools which symbolize prosperity, and most important of all, fish can only swim in one direction, suggesting that moving forward, or progress, is the direction we should be going.
Whatever you believe, fish is a great option for any party. Cook the largest whole fish instead of fillets and you'll not only serve something delicious but you'll also be serving a dish that's impressive to everyone who sees it.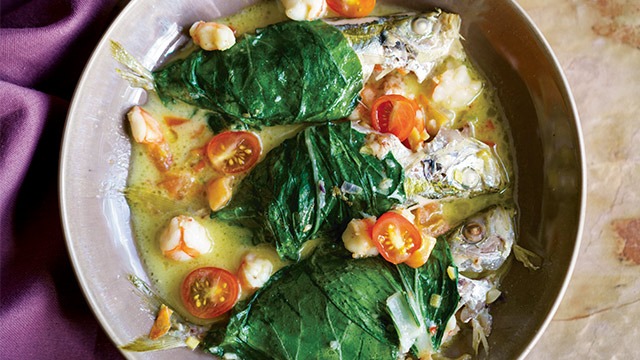 7 Simple Fish Dishes That Impress
Posted in:
Cooking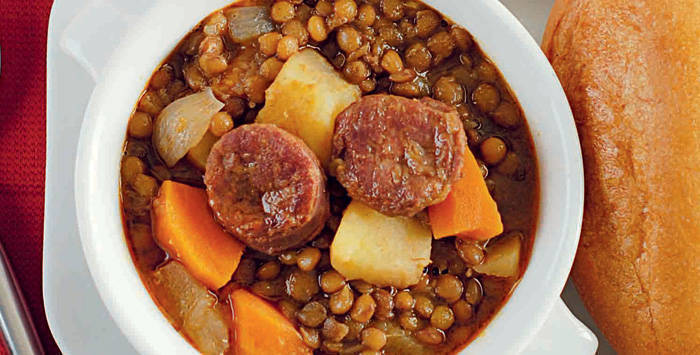 6 Lentils 
Old school thinking is at work here when Italians eat lentils on New Year's Day. Just like the fish scales and the green color, lentils look like coins and so, prosperity is the aim for those who serve this legume. 
However, lentils are not a common ingredient in the Pinoy kitchen, so you may not know any recipes that have lentils as an ingredient. That's okay because there are many recipes that are delicious when made with other legumes like chickpeas, green peas, and the monggo that you can switch with it. That makes using the lentils much easier! If you can substitute lentils for the mung beans in monggo recipes, we bet you can come up with creative ways of using it now.  
If you need more help, since lentils usually come either canned or dried, grab a can if you have never cooked with lentils before. Then, you can easily swap out the listed legume for canned cooked lentils in any of these recipes for an easy way to enjoy it this New Year celebration.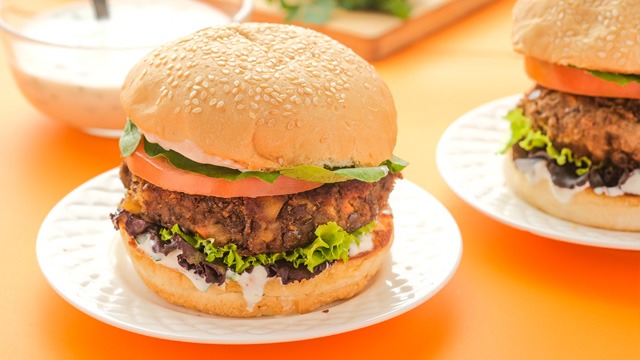 Vegetarian Lentil Burger Recipe
Posted in:
Recipe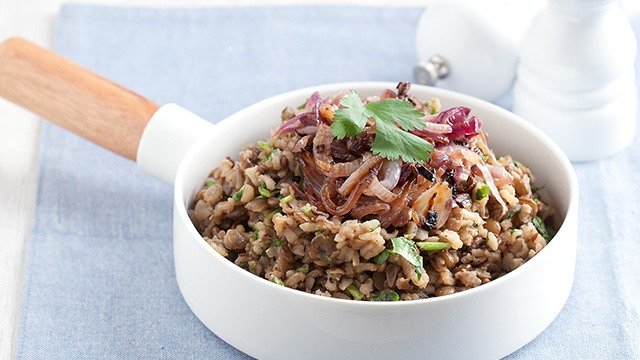 Spiced Lentils and Rice Recipe
Posted in:
Recipe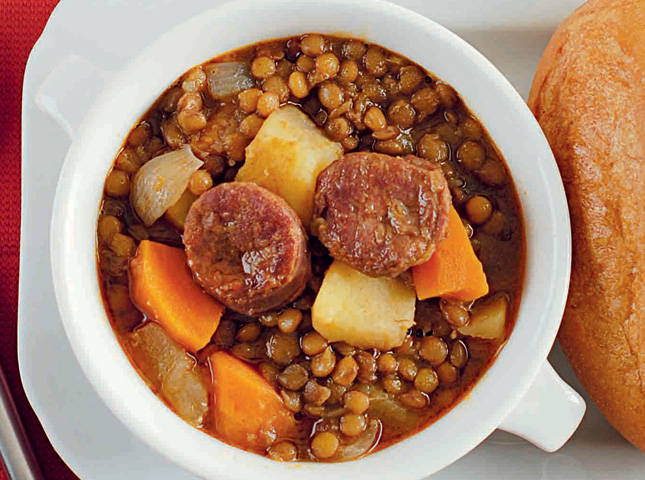 Lentejas (Lentil Soup)
Posted in:
Recipe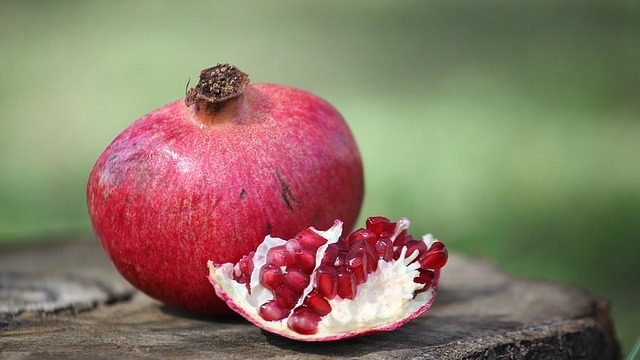 7 Pomegranate 
Also known as granada which grows locally in Bacolod City, the seeds of the pomegranate is the fruit which Persephone allegedly ate which forced her to stay in the Underworld. Whether it was really because she was so hungry or it was a scheme of Hades to keep her, the pomegranate is recognized as a symbol of fertility and abundance. 
The granada grown locally isn't as brightly hued as this magenta red variant but golden and pale pink. Despite this, the seeds are edible and are a fantastic addition to salads. Not only do they give a gorgeous touch of color to your salad, but it also provides a tangy-sweet flavor contrast to your dish, too.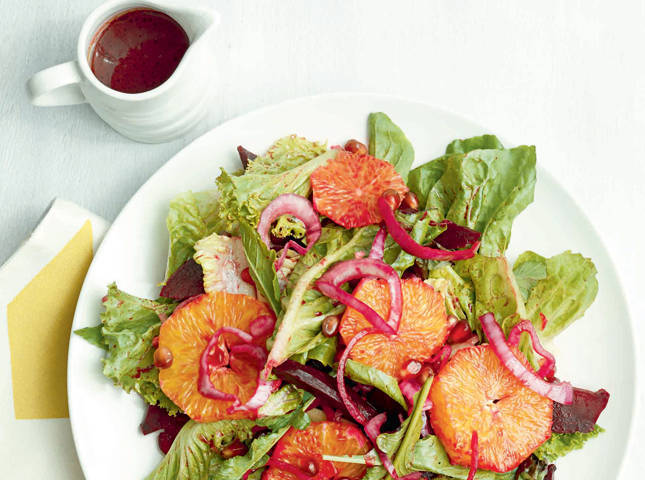 Pomegranate Orange Salad
Posted in:
Recipe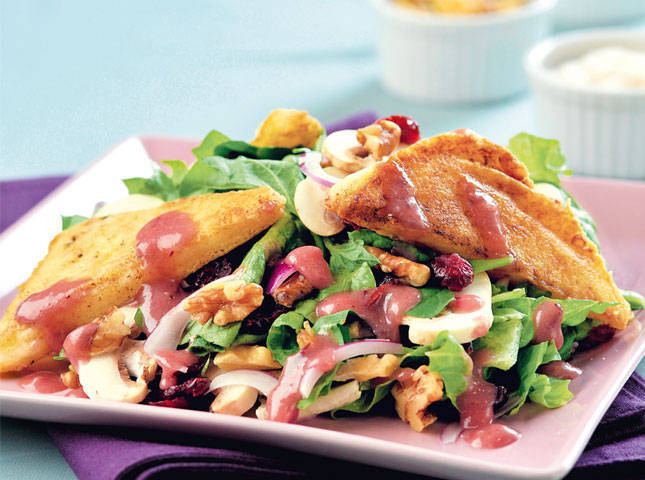 Pomegranate Summer Salad
Posted in:
Recipe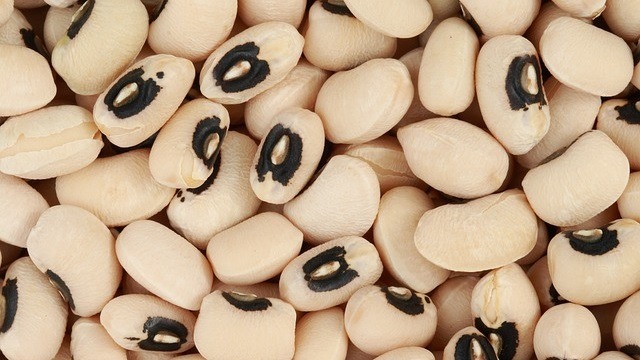 8 Black Eyed Peas 
You are probably more familiar with red kidney beans, white bean, chickpeas, or even pinto beans that you commonly find in your pork and beans than black eyed peas. Considered good luck to eat in the southern United States, these white beans with black spots where it used to be attached to the plant are a basic bean. If you know how to cook dried monggo, chickpeas, and lentils, then you would know how to use these beans in a dish. 
Just like you could swap out monggo for lentils, you can swap out any other legume with black eyed peas, and make a dish that's delicious enough to serve alongside the main dishes for New Year's eve dinner.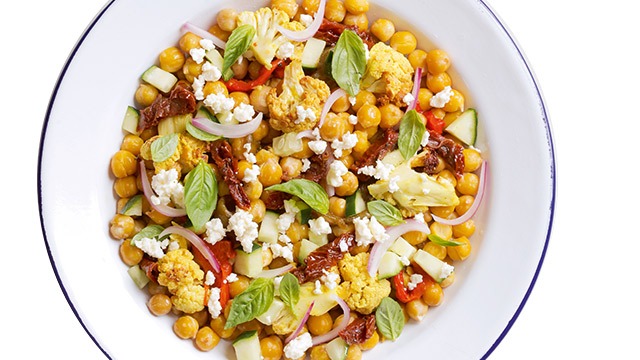 Chickpea Veggie Salad Recipe
Posted in:
Recipe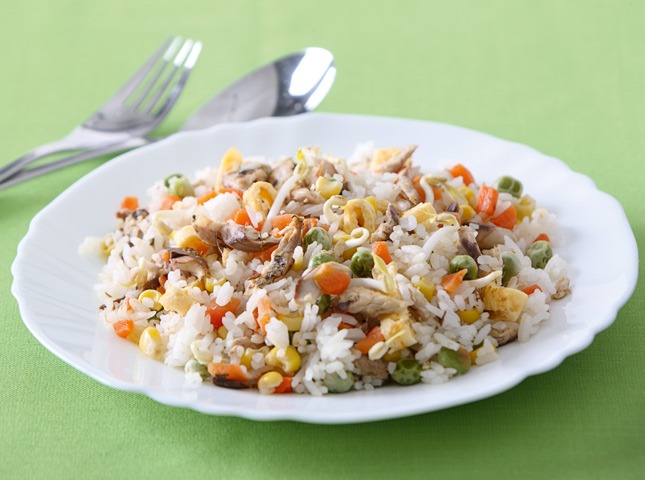 Fried Rice with Beans Recipe
Posted in:
Recipe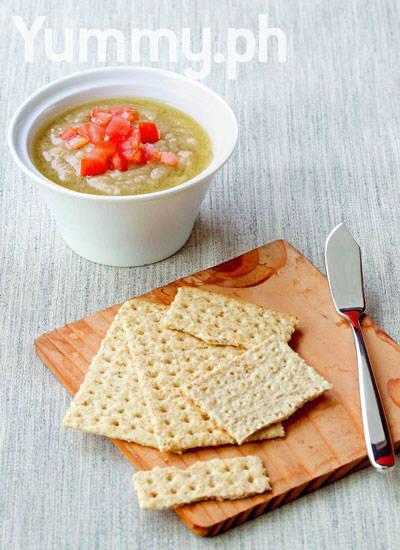 Patani Hummus Recipe
Posted in:
Recipe
These are just some of the more common good luck food that people around the world eat. Don't be restricted by these ingredients, but instead be inspired to create your own dishes using food that just might lure good luck to you this coming new year. 
ALSO READ: