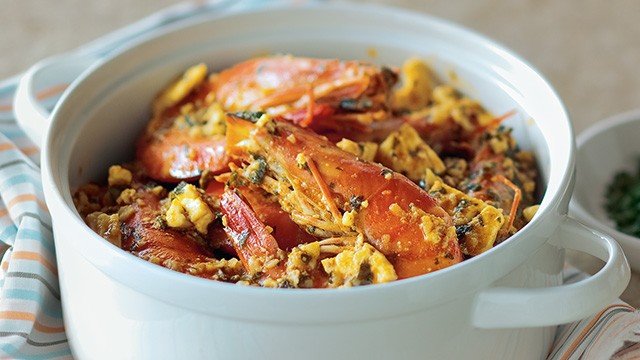 You don't need to make all your meals extra or make everything from scratch all the time. That's when you can bring out the creativity in you and cook with ingredients that you love. 
Is seafood one of the ingredients of your favorite dish? You don't need to break the bank to have this at home! While restaurants can cook the dish to perfection, you can do it at home with a little help and preparation on your part. 
There are many online seafood delivery services available that can send over fresh as well as frozen packs of your favorite ingredients from the sea. That means you don't need to go out of your way to make these rest-worthy seafood dishes at home!
Just remember that if you do order frozen seafood, heed these frozen food storage rules when defrosting:
1. Keep it frozen. Immediately upon receiving your food, either place it immediately in the freezer or thaw it out in the refrigerator where it can safely defrost.      
2. When defrosting, either submerge the frozen pack in cold water or store in the refrigerator until completely thawed. 
3. If cooking immediately, microwave on the "Defrost" setting until completely thawed, about 20 to 30 minutes depending on your microwave. Rotate regularly for even thawing.    
Now that you know how to use a frozen pack of seafood, grab a pack or order your choices of frozen seafood, so you can taste your favorite seafood dishes from the sea any time you crave it using any of these seafood recipes: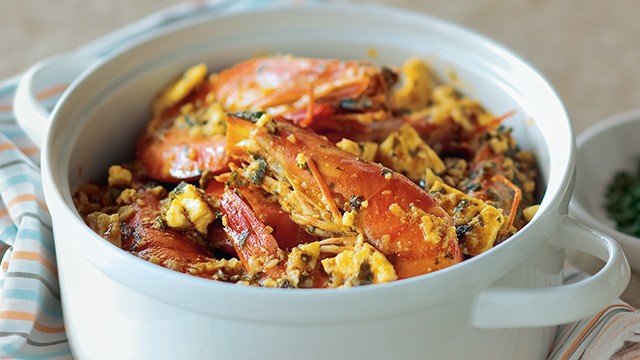 1 Butter Garlic Prawns Recipe 
Did you know that the difference between prawns and shrimp may look similar but have physical differences? Prawns aren't just big shrimps! However, both are supremely delicious so that's why even if you grab big shrimp for this prawn recipe, it's still going to be buttery, garlicky, and super good.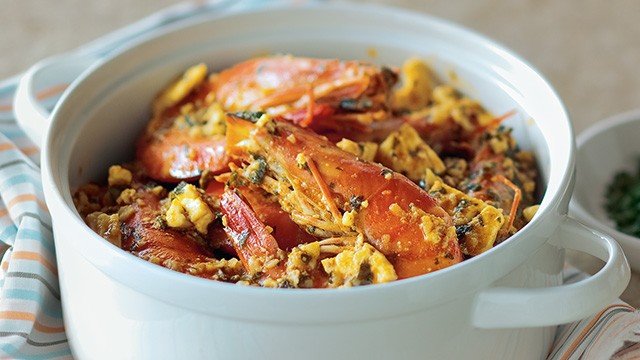 Butter Garlic Prawns Recipe
Posted in:
Recipe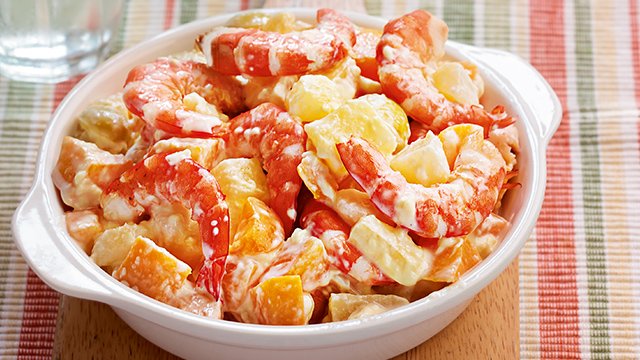 2 Cold Prawn Salad Recipe 
If you have always wondered how to make that spectacular but simple, sweet shrimp salad that Chinese restaurants have on their menus, this is the recipe to try! This cold prawn salad is your macaroni salad dressing toss in a more decadent dish with shrimps. You can even make a honey walnut version of this cold prawn salad that will wow your taste buds!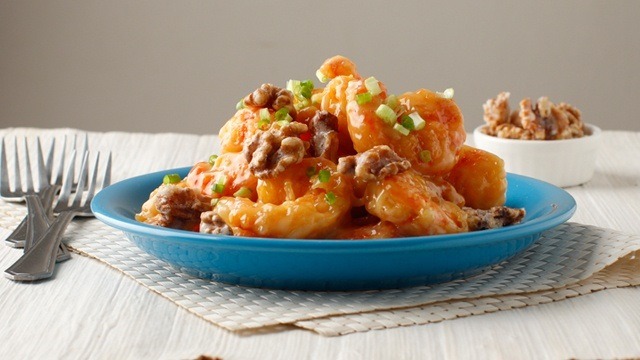 Honey Walnut Shrimp Recipe
Posted in:
Recipe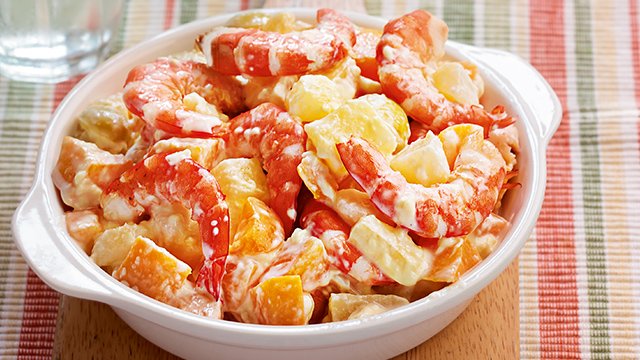 Cold Prawn Salad Recipe
Posted in:
Recipe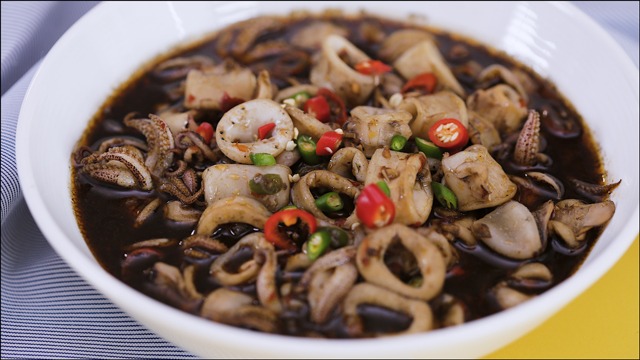 3 Spicy Squid Adobo Recipe 
Squid or pusit may be the most popular seafood that people love to eat on a more frequent basis but there's no reason why you can't level up your usual adobong pusit recipe to one that's going to be more appetizing, especially if you love spicy dishes. This recipe is a simple upgrade to that classic adobong pusit dish you love with the one addition of spicy siling labuyo.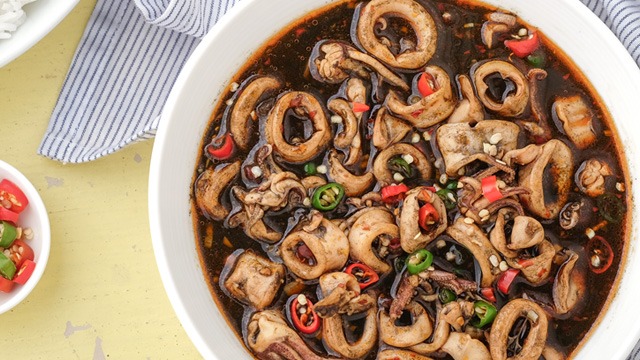 Spicy Squid Adobo Recipe
Posted in:
Recipe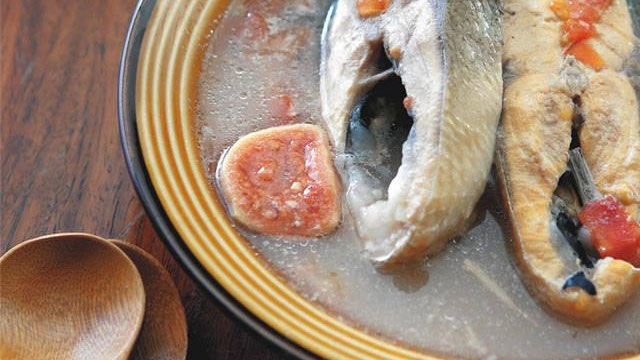 4 Sinigang na Bangus sa Bayabas Recipe
Sinigang doesn't need to always made with pork. You can make a fish version using tilapia, salmon steaks with miso, or plain bangus or milkfish slices made even tastier by using bayabas or guava to make the broth sour and a little sweet.   
ADVERTISEMENT - CONTINUE READING BELOW
Recommended Videos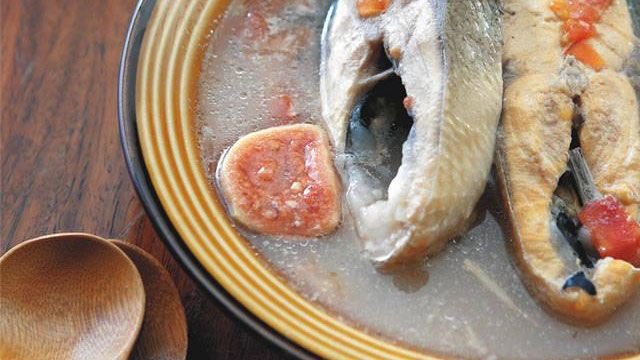 Sinigang na Bangus sa Bayabas
Posted in:
Recipe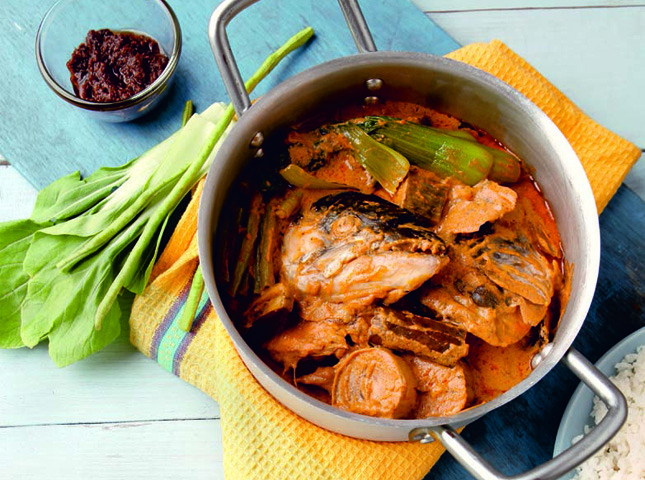 5 Salmon Head Kare-Kare Recipe 
Did you know that if you love salmon, you should buy the salmon head for a delicious salmon recipe that doesn't cost as much as the salmon fillets and steaks? Salmon heads are a fraction of the cost so if you have a craving but are on a limited budget, look for the salmon head to give you the same taste as you're looking for.
For this recipe, the heads are simmered and then doused in a nutty sauce that's fantastic when served with bagoong alamang.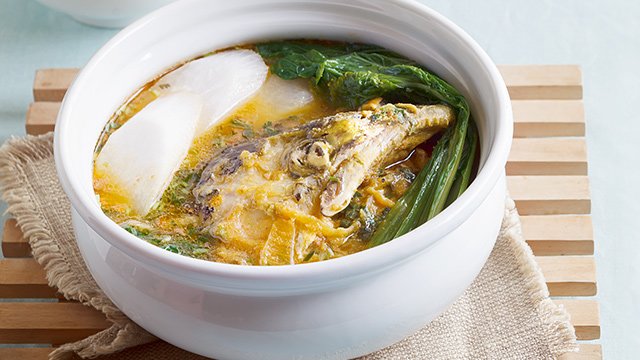 Salmon Head Sinigang sa Miso Recipe
Posted in:
Recipe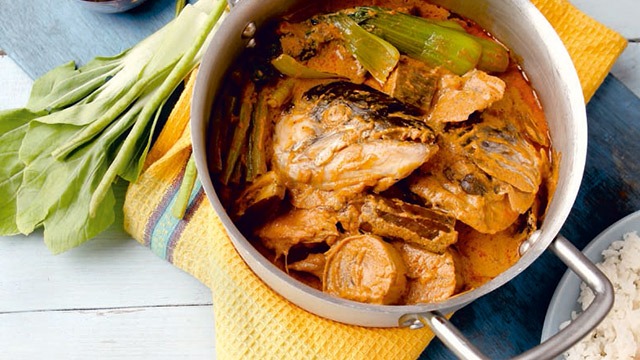 Salmon Head Kare-Kare
Posted in:
Recipe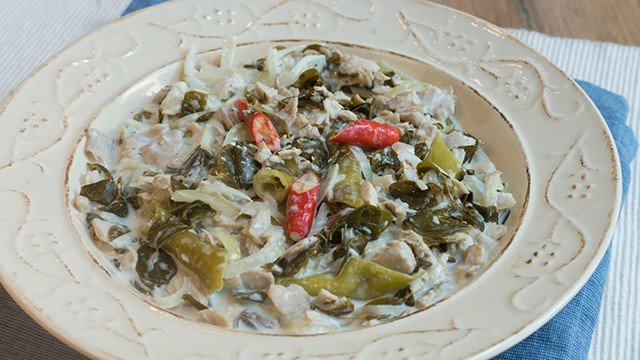 6 Kinunot na Isda (Flaked Fish in Coconut Milk) Recipe
Want a simple but super tasty fish dish instead? Try this regional recipe that marries the flavors of coconut, different spicy sili, and some malunggay leaves with flaked tanigue or mackerel. It might be the fish version of your favorite Bicol express recipe!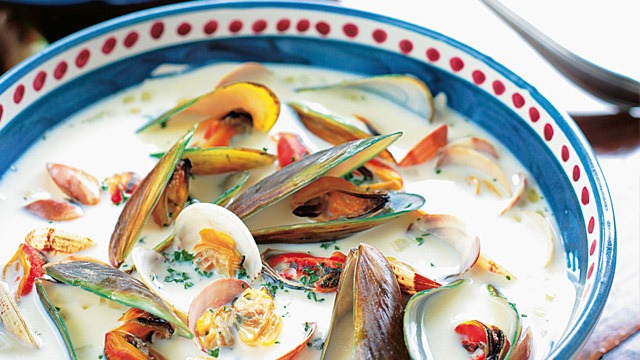 7 Mussel, Clam, and Fish Soup Recipe 
If you love shellfish, you can make a simple tinolang tahong recipe or a coconut soup with clam and mussels recipe. However, if you want to make it even more satisfying, why not combine all the seafood you love into one hearty recipe? In this recipe, halaan (clams), tahong (mussels), and fish chunks are used to make the bulk of this creamy and soup dish. That doesn't mean you can't chuck in a few shrimps and crab pieces to make this a true seafood extravaganza in a bowl. You'll be sipping and eating a bowl of this with glee if you love seafood.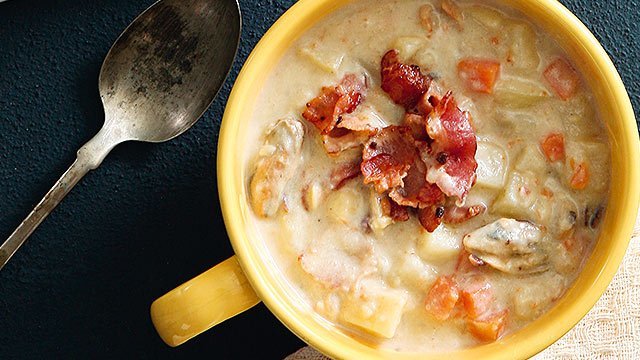 Clam and Tahong Chowder Recipe
Posted in:
Recipe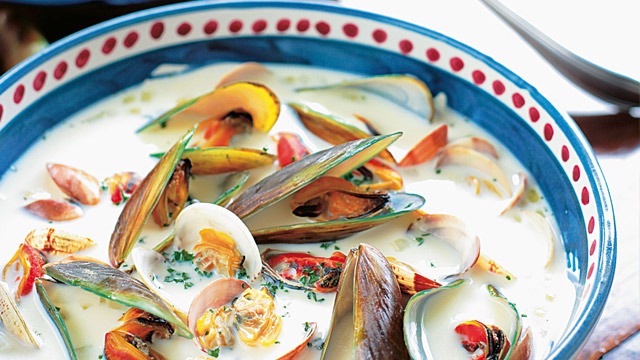 Mussel, Clam, and Fish Soup Recipe
Posted in:
Recipe
Simple but tasty seafood recipes don't need to be out of your reach! Packs of frozen seafood are fantastic for satisfying your cravings when the fresh versions aren't available. Take advantage of the online delivery services or store your favorite seafood in the freezer so you won't have to miss eating out. 
ALSO READ: