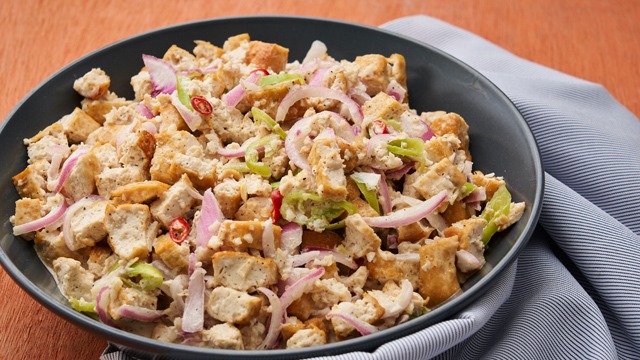 Nobody needs to know your secret ingredient to your incredibly delicious dish. That's the reason why it's a secret! 
That secret ingredient can be what makes the dish so good, so different from other dishes like it, and sometimes, so unbelievable it sounds crazy to add it in! 
One such secret ingredient in some recipes is the mayonnaise. These recipes show you that the sandwich spread is meant for more than just bread. Here are recipes that you didn't think has the humble mayo in its recipe:  
1 Chocolate Cake with Mayonnaise Recipe 
It may be shocking but this super soft, moist, and delicious chocolate cake is made with mayonnaise. This cake was developed during a time when fresh eggs were scarce. Using mayonnaise for a chocolate cake was the answer to that shortage. This seemingly eggless and fat-free chocolate cake recipe might sound unbelievable but since mayonnaise is made of an emulsion of eggs and oil, it is a genius substitute!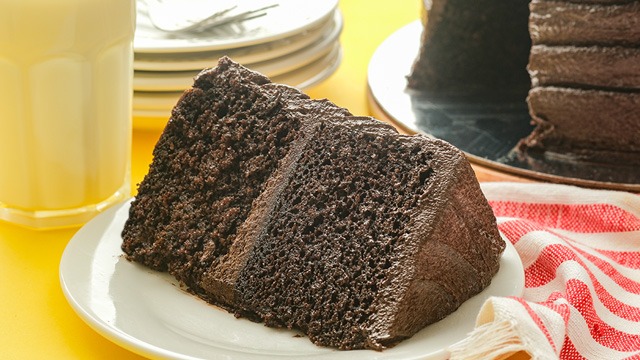 Chocolate Cake With Mayonnaise Recipe
Posted in:
Recipe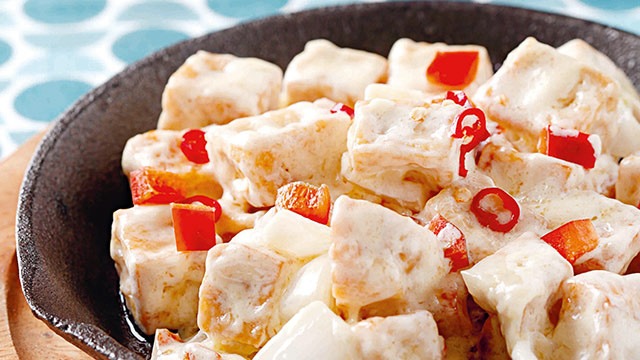 2 Creamy Tofu Sisig Recipe
Tofu sisig is no longer an uncommon sight on tables and menus. What might be uncommon is making this creamy version at home! The creaminess of this restaurant dish recipe hack is all thanks to a little mayonnaise and cream to create the decadent creamy sauce that this sisig is tossed in.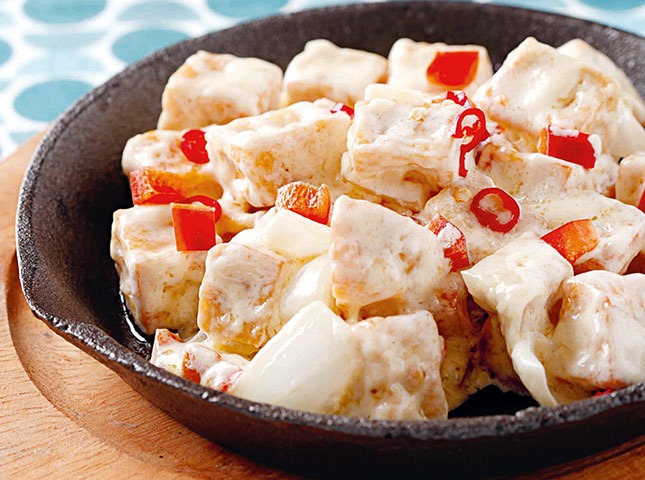 Tofu Sisig Recipe
Posted in:
Recipe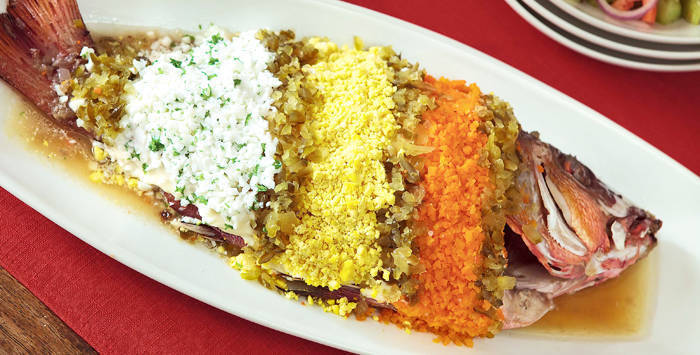 3 Steamed Fish With Mayonnaise Recipe 
One look at this decorative fish dish on the dining table, and you'll be thinking about how much effort it took to create this edible masterpiece. So, you might be surprised that this dish is actually quite easy and effortlessly doable at home. This is essentially just a steamed whole fish that the creative use of the toppings hides. To create this stunning surface, the fish is slathered in a layer of mayonnaise so each component that is sprinkled on top stays put. The result is nothing short of an impressive presentation and an incredibly flavorful meal to look forward to. 
ADVERTISEMENT - CONTINUE READING BELOW
Recommended Videos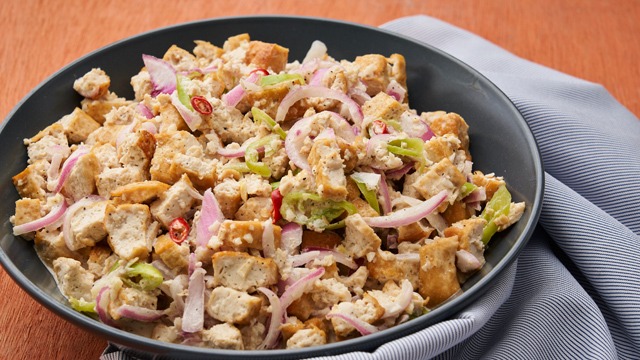 4 Tofu Dinakdakan Recipe 
The original dinakdakan is an offal fest. It's an Ilocano dish made of grilled and boiled pork parts, including the pig brain. It's this ingredient that makes the dinakdakan dish so creamy and delicious and different from the Kapampangan sisig recipe.
To make transform this decadent dish into a vegetarian recipe, the pork parts are substitutes with tokwa or tofu, and the creamy and tangy sauce is courtesy of some mayonnaise.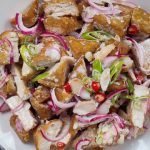 Tofu Dinakdakan Recipe
Posted in:
Recipe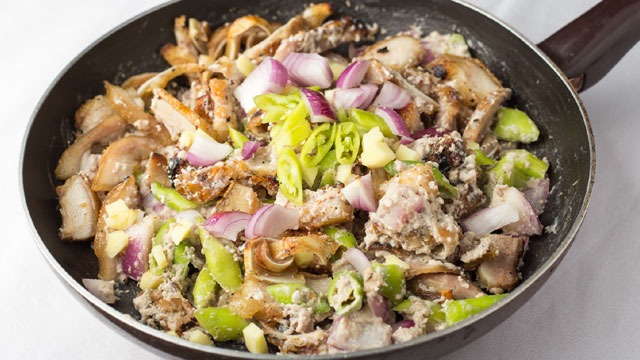 Dinakdakan Recipe
Posted in:
Recipe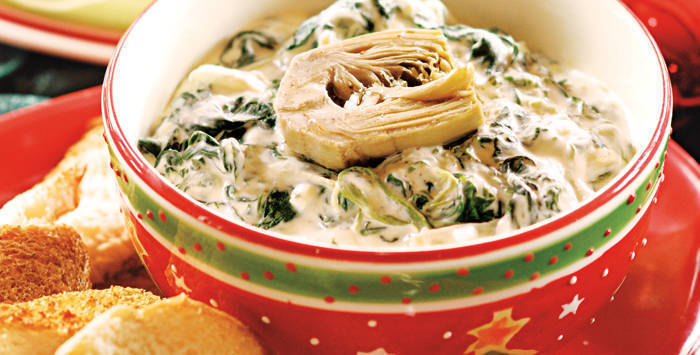 5 Spinach and Artichoke Dip Recipe 
There was a time when this kind of dip was most sought after. It's still just as popular then as it was then and just as delicious! The best news yet is that it's super easy to make! You just need the right ingredients to pull off the flavor and one of those ingredients is mayonnaise. It's part of the reason why this is such a creamy and irresistible combination!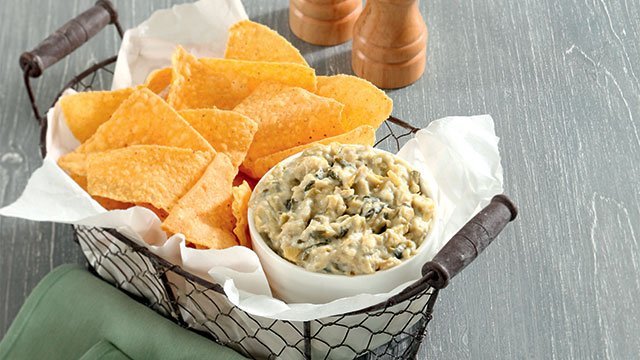 Spinach Artichoke Dip Recipe
Posted in:
Recipe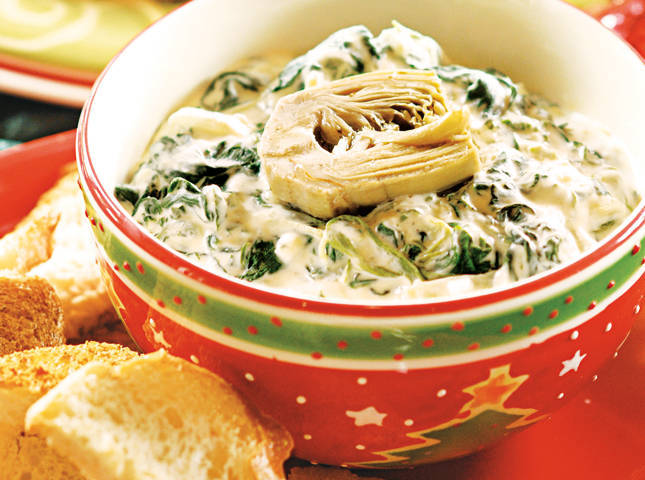 Spinach and Artichoke Dip
Posted in:
Recipe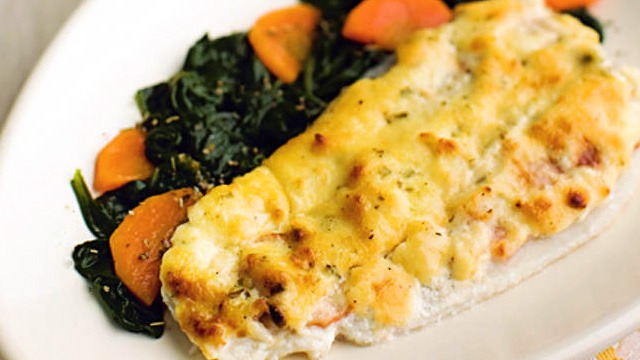 6 Baked Fish with Caesar Sauce Recipe   
The Caesar sauce of this recipe is a hack of the Caesar salad dressing. The hack uses mayonnaise and then making it even more flavorful with more lemon juice, Parmesan cheese, and garlic. It's not just for salads! It's also for creating an incredibly delicious and easy fish meal. 
Many recipes have secret ingredients but the real secret is the genius ways people use ingredients to deliver dishes that are delicious and appetizing. 
ALSO READ: 
.