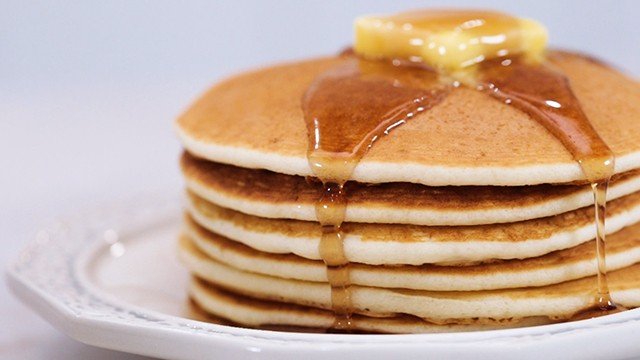 For many cooks, their baking skills are as basic as using a box of pancake mix and making pancakes. Did you know, though, that there are more ways to use that box of pancake mix than just making pancakes?
You can advance your "baking" skills with pancake mix! That's because pancake mixes already contain all the ingredients you need for baking: flour, a leavening agent, and additional flavorings and enrichers that will ensure that whatever you make is going to perfectly puff up and be delicious.
The trick to hacking pancake mix into something else entirely is this: use the same amount of flour as stated in the recipe you'll use. For example, if you want to make a banana bread recipe that contains 2 1/2 cups flour, measure out 2 1/2 cups pancake mix and use that instead of the flour, baking powder, and salt. That way, your recipe will mimic the desired result.
So, you can do more than just make pancakes with pancake mix! Here's how to hack that boxed mix into something else that's just as delicious but different: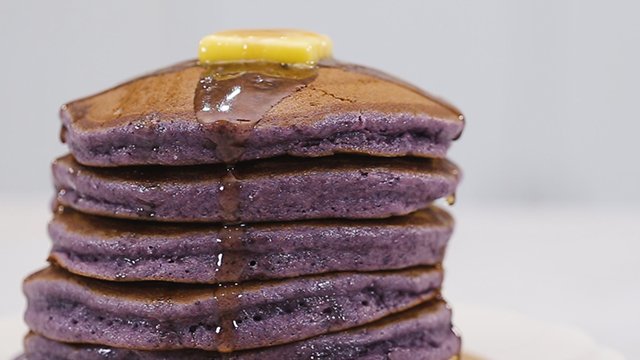 1 Flavored Pancakes Recipes
The best pancakes are pancakes that you can tweak to be better than it is. You do not have to settle for any plain pancake when you can hack that mix into tasting extra decadent! You can stir in ube halaya or purple yam jam for a Pinoy twist, bulk it up sweet kalabasa or squash mash before drizzling on a peanut butter syrup, or better yet, just load it with caramel sauce and chunks of bananas and nuts to give it some crunch.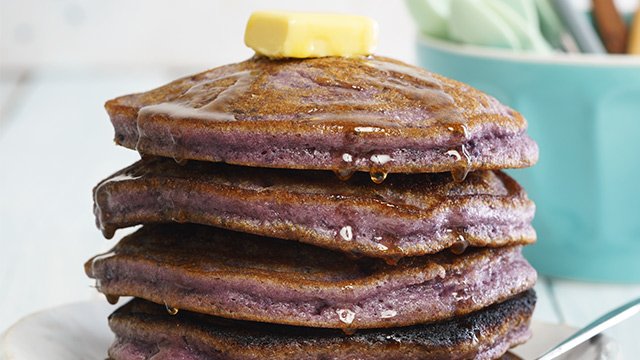 Ube Pancakes Recipe
Posted in:
Recipe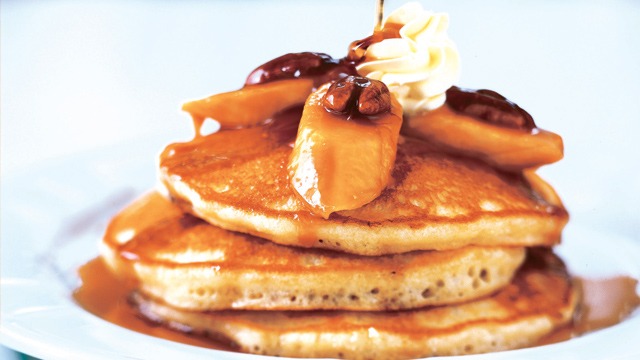 Banana Pecan Caramel Pancakes Recipe
Posted in:
Recipe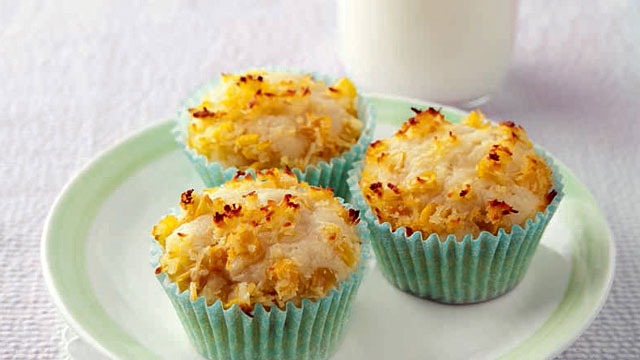 2 Muffin and Cupcake Recipes
One of the easiest ways to hack pancake mix is to use it for cupcakes and muffins. This is an easy hack since all you really have to do is make the pancake mix as directed and spoon the batter into lined cupcake tins after you have either add your desired toppings or stirred in some delicious ube jam, ham chunks, grated cheese, or other ingredients that you desire. Easiest hack yet!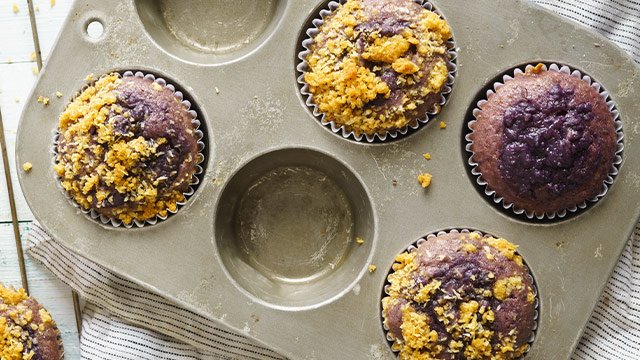 Ube Muffins Recipe
Posted in:
Recipe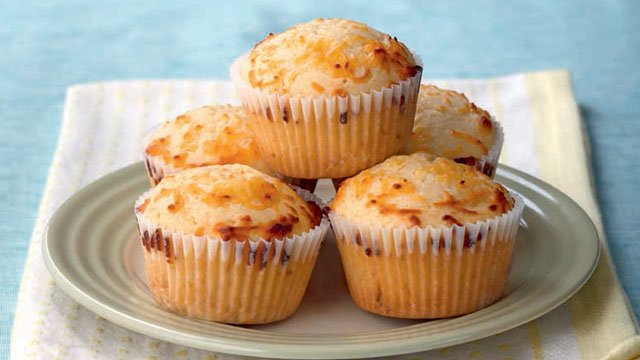 Cheese Cupcakes Recipe
Posted in:
Recipe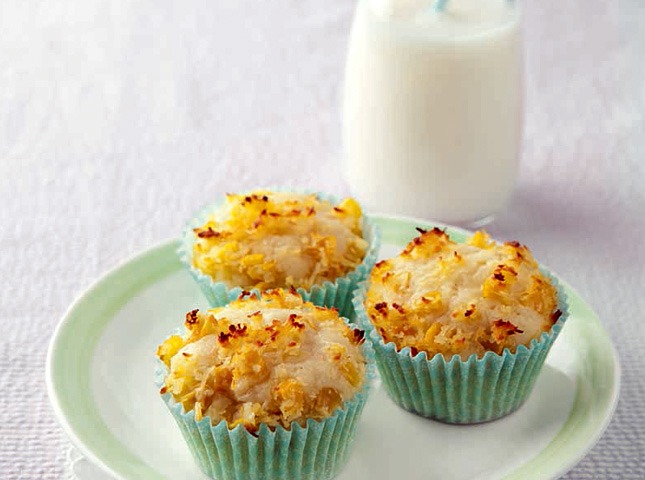 Cheesy Tuna Muffins Recipe
Posted in:
Recipe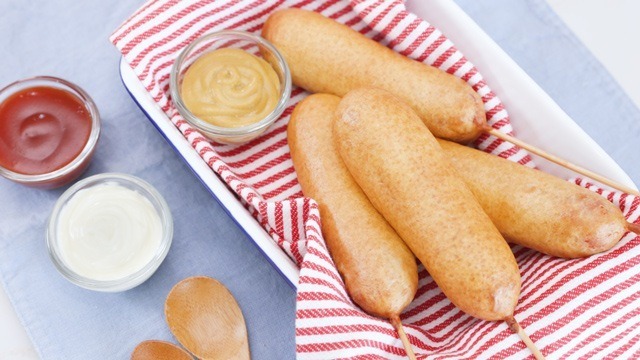 3 Corn Dog Recipes
It may sound very Western but we do have this thing called waffle dogs. These are the leveled up version that uses yellow corn flour in the mix. However, we don't have to hunt down that ingredient if you don't have it. Instead, use the pancake mix and create a thick batter, enough to coat the hot dogs you want to use. To do this, add half the water needed then add more gradually until you get a thick batter. Then skewer some hot dogs, dip it into the thick pancake batter you just made, and fry until cooked through.
ADVERTISEMENT - CONTINUE READING BELOW
Recommended Videos
Afraid of the hot dog not getting heated through? Boil your hot dogs first then skewer!
WATCH: How To Make Corn Dogs
Posted in:
Cooking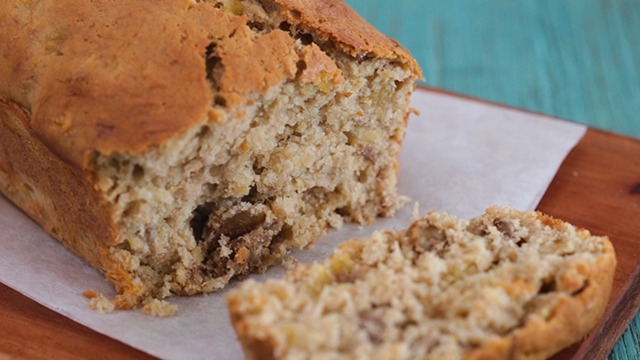 4 Easy Banana Bread Recipes
Bananas are one of nature's best fruits! That might be debatable but we sure love it! One thing we do know is that it does make one of the easiest bread recipes you can make: banana bread. To make this recipe even easier, remember to ditch the flour, baking powder and/or soda, and salt, and just add all the other ingredients in it.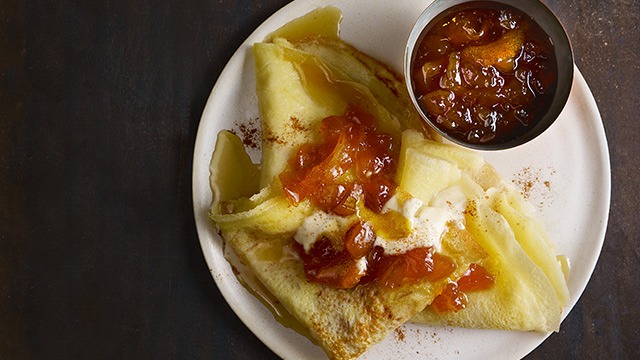 5 Crepes Recipe
Sometimes, we get overzealous with our ingredients and add too much of one ingredient, usually water. The result is a runny batter that will yield pancakes that no longer hold its fluffiness that it's a sad pancake. No sad pancakes! Instead, embrace that mistake and make crepes instead. Crepes are literally thin pancakes and you can hack that pancake mix simply by adding more water than it says to add on the package.
Then add just enough of that hacked pancake mix into the nonstick pan to coat the bottom. You can add food coloring to create a crepe cake ala rainbow cake you've always wanted to make.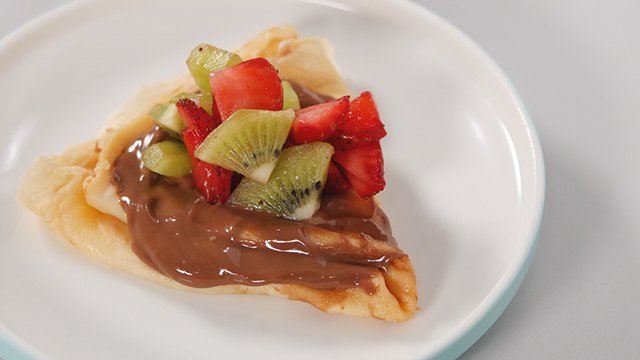 WATCH: How to Make Crepes at Home
Posted in:
Cooking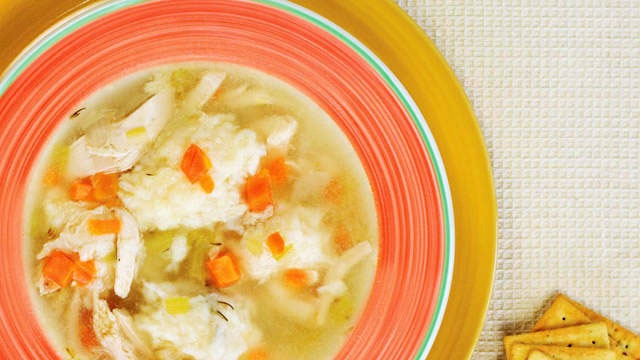 6 Chicken and Dumplings Recipe
You can use pancake mix to make dumplings. but with a savory tweak. Add some more salt and even a few pinches of ground black pepper to offset the sweetness of the pancake mix. You will also want to use less water to create a sticky and very thick dough, not a batter. You're going to be dropping spoonfuls of this dough into a simmering soup and you want these to float to the top when it's done.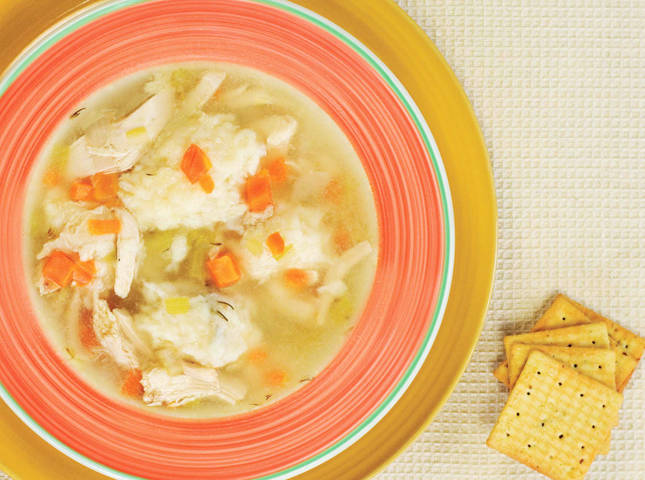 Southern-Style Chicken and Dumplings
Posted in:
Recipe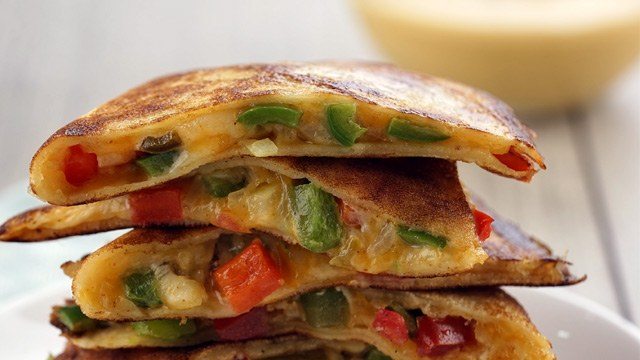 7 Easy Quesadillas Recipe
Are you missing Mexican food and want to make some at home? Here's your chance! Grab pancake mix and make pancakes as thin and as large as you can. Stack them up! Then all you have to do is add the filling into the center, fold, and keep it warm until the cheesy center melts.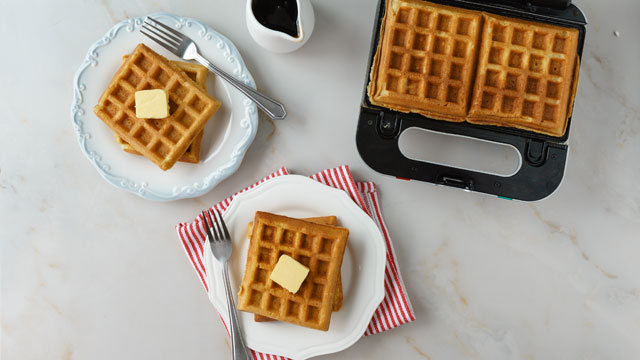 8 Waffles Recipe
You might already know you can use pancake mix to make waffles but what if we told you that you can make better waffles with the way we hacked this pancake mix? You can. The problem with waffles made with pancake mix is that it's literally a pancake made to look like a waffle. We get around that faux waffle by whipping the egg whites until its stiff and folding this into the batter. This creates the crispness you're looking for that a plain pancake batter just can't make.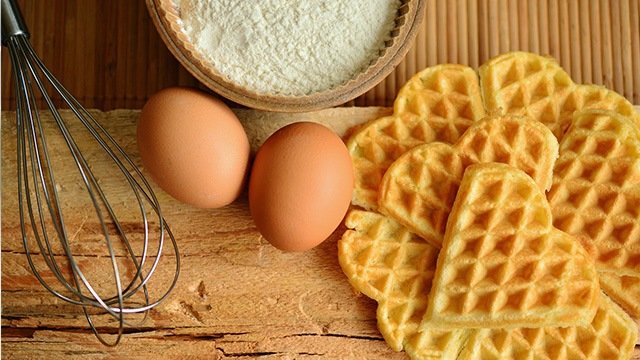 You Can Use Pancake Mix to Make Waffles!
Posted in:
Cooking
Pancakes mixes make fantastic pancakes but these can be tweaked to be what you want and need it to be. Do you have any pancake mix hacks you want to share? Let us know your genius hack.
ALSO READ: