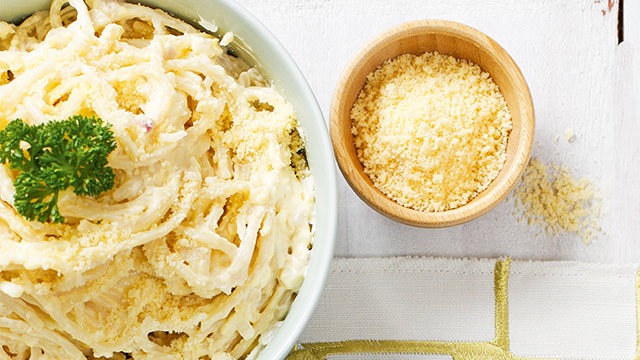 All-purpose cream is one of those ingredients that many Pinoy kitchens have on hand all the time. This kitchen staple is usually an ingredient in many desserts! From the classic fruit salad that has to be on the table during every Christmas feast to the milky gelatin desserts made creamier when added to the mix, all-purpose cream is an ingredient that really is so indispensable to our everyday cooking that sari-sari stores carry it, too! 
When it comes to all-purpose cream, however, a dessert recipe is the automatic dish that comes to mind. Many desserts are made creamier with this shelf-stable ingredient but desserts aren't the only dishes that benefit from it. Creamy dishes that are savory can also be more appetizing when you add in some all-purpose cream, too! 
Make your dish extra delicious by using this ingredient for a course that's not sweet, so here we present recipes that will make you rethink the concept that cream is just for dessert: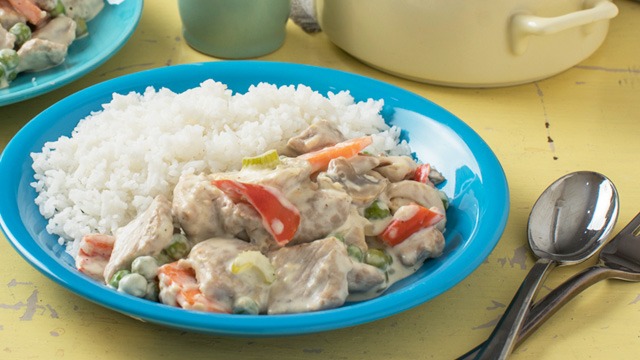 1 Pork Ala King Recipe 
When a dish is called "Ala king" this usually means a creamy sauce. So any "ala king" recipe is basically a dish with a cream sauce. The most common "ala king" recipe is the chicken ala king recipe but any meat can be made creamy! Here, pork is the meat used but you can take the sauce of this version and use any other meat.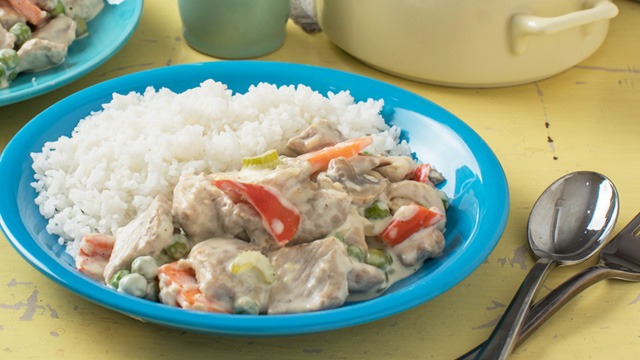 Creamy Pork ala King Recipe
Posted in:
Recipe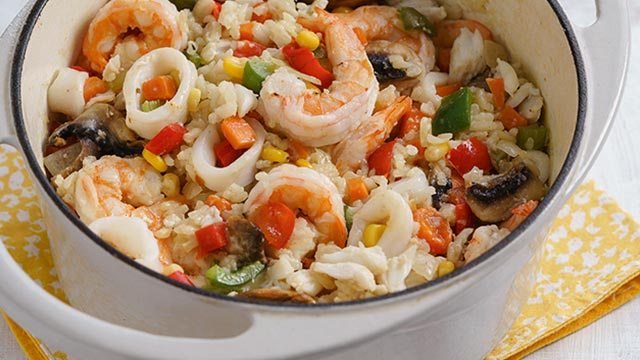 Seafood Rice ala King Recipe
Posted in:
Recipe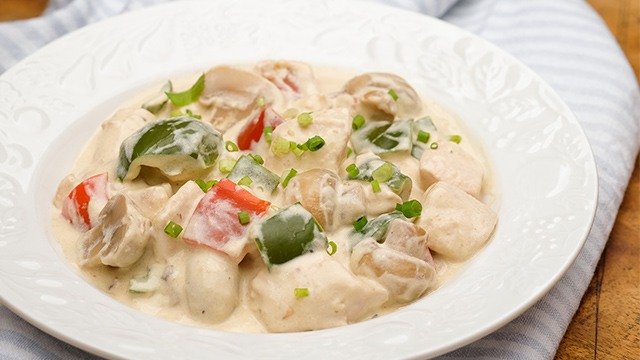 Chicken a la King Recipe
Posted in:
Recipe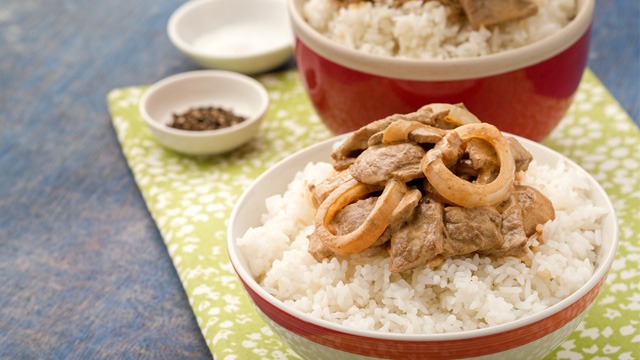 2 Creamy Bistek Recipe 
The all-purpose cream can be the ingredient that can make a dish creamy and more appetizing. Take the Pinoy bistek recipe. It's not a dish that is known to be creamy but one ingredient tweak can make a big but delicious difference in taste!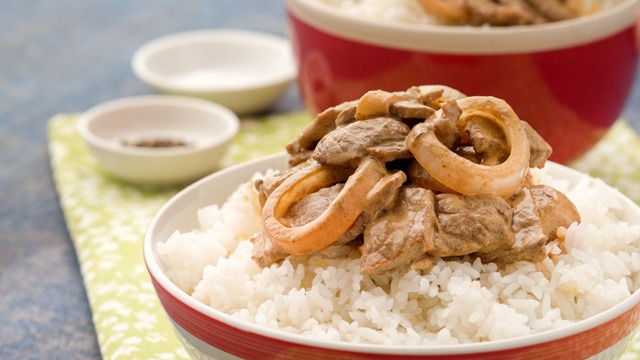 Creamy Bistek Recipe
Posted in:
Recipe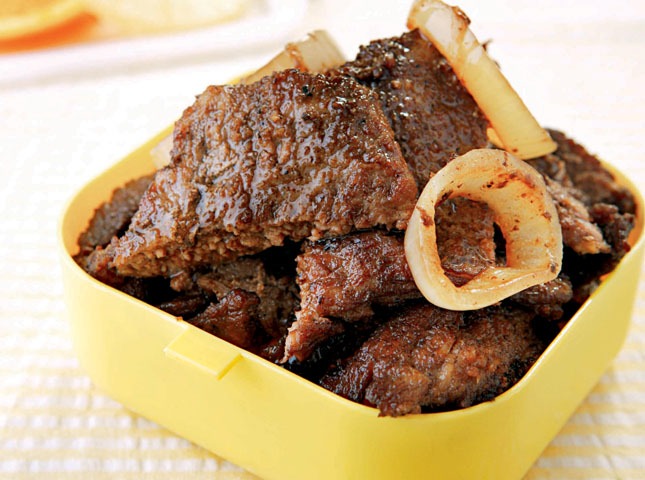 Pinoy Bistek Recipe
Posted in:
Recipe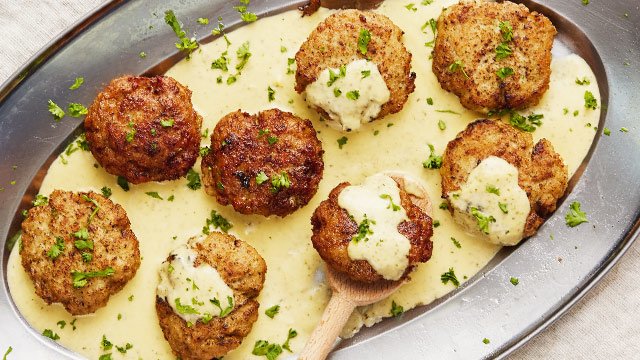 3 Mini Chicken Burger with Cream Sauce Recipe 
The most common way of adding creaminess to a dish without totally changing the recipe is by adding a creamy sauce. A great way to easily do this is to pair it with fried food. Fried food is easily made more delicious with a creamy sauce like this one!   
ADVERTISEMENT - CONTINUE READING BELOW
Recommended Videos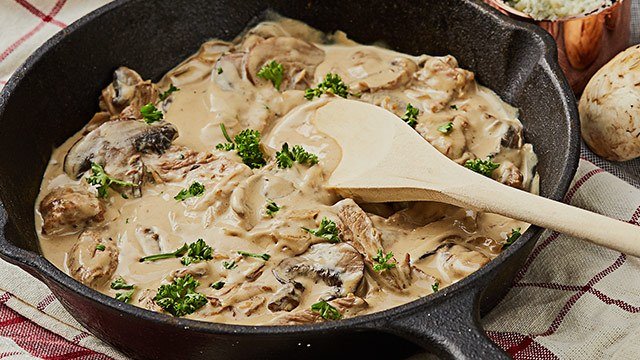 4 Beef Stroganoff Recipe 
When it comes to creamy dishes, one of the most popular that some people may be intimidated to make is the beef strogranoff. The stroganoff is a simple creamy dish, usually made by quickly cooking beef strips with mushrooms and tossing it together with a creamy sauce. This creamy sauce is usually made with sour cream but this fresh ingredient is sometimes hard to find. 
Did you know you could make a simple sour cream with all-purpose cream and some calamansi juice? You can! The flavor is easily made by mixing these two ingredients together and letting the acidity of the calamansi juice curdle the cream, around 5 or so minutes. Just mix it together again if the mixture separates.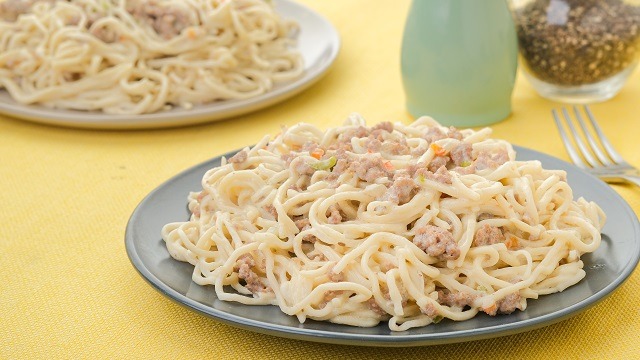 Ground Beef Stroganoff Recipe
Posted in:
Recipe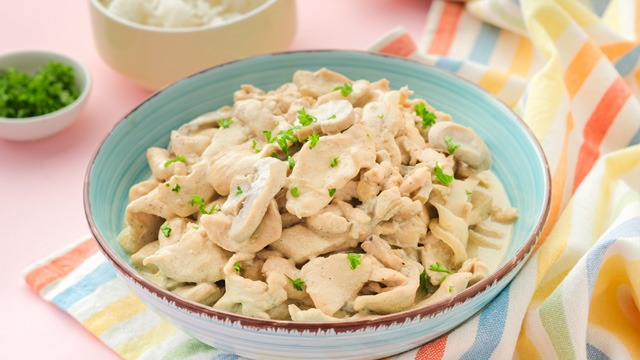 Chicken Stroganoff Recipe
Posted in:
Recipe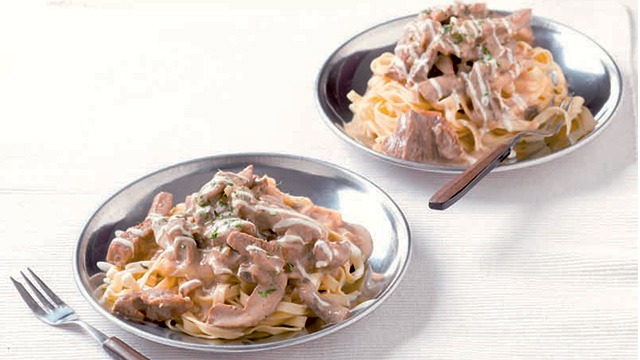 Beef Stroganoff
Posted in:
Recipe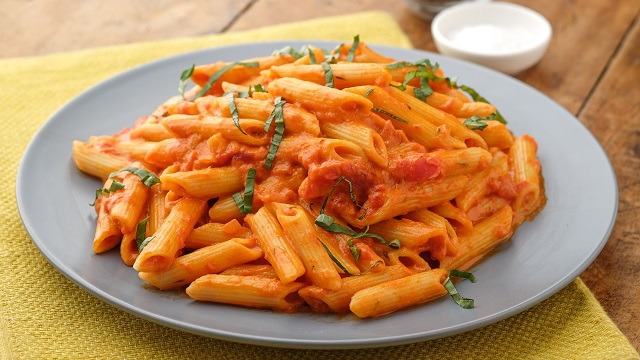 5 Penne Vodka Pasta Recipe 
Vodka isn't a common ingredient when cooking but when spirits and wines are on the ingredients list, it's usually used because of its flavor, especially red and white wines. For this pasta recipe, the vodka is a great way to temper the strong flavors of and sweeten the tomatoes and all-purpose cream. The spirit also amps up flavors of the pasta sauce by giving a bit of heat and a bite that's unexpectedly delicious.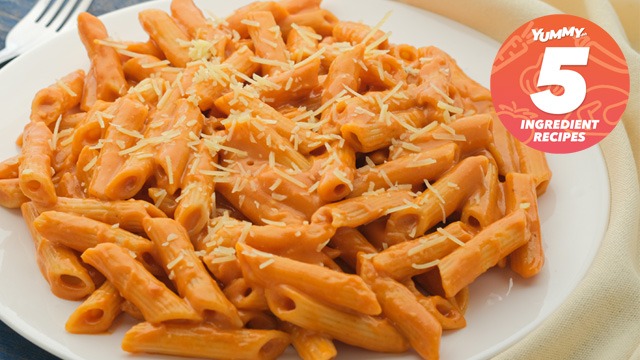 Easy Creamy Tomato Pasta Recipe
Posted in:
Recipe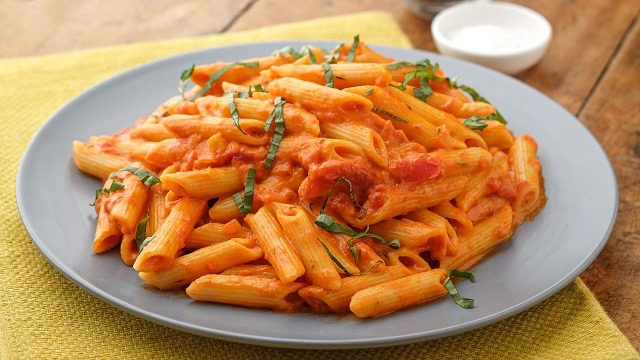 Penne Vodka Pasta Recipe
Posted in:
Recipe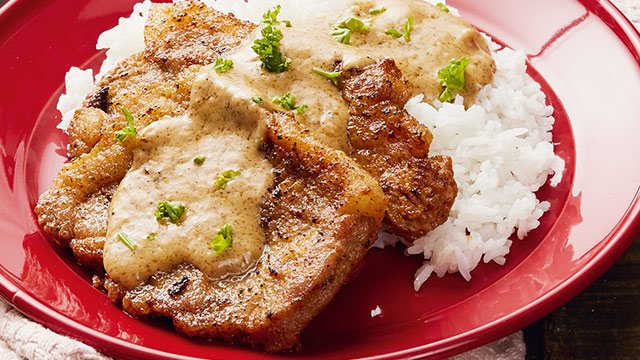 6 Pork Chops with Cream Gravy Recipe 
Cream sauces are delicious! However, have you ever made a gravy using the drippings of your fried chicken or pork chops? You should! Those drippings are super flavorful! To make a gravy from the drippings, simply drain off any excess oil, leaving about 1 to 2 tablespoons in the pan. Stir in the same amount of all-purpose flour until just combined. Pour in half chicken or pork broth and half all-purpose cream, or use the gravy in this cream gravy recipe as a guide to making a super tasty gravy to pour over your fried meal.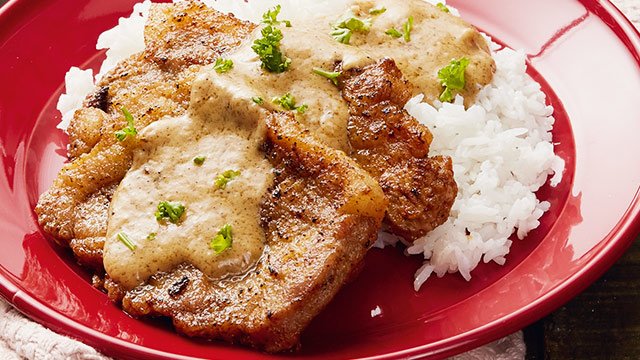 Fried Pork Cutlets with Cream Gravy Recipe
Posted in:
Recipe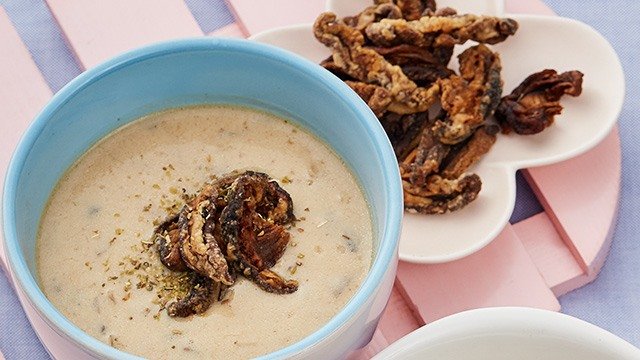 7 Cream of Mushroom Soup Recipe 
You may be used to grabbing a can of the condensed version of this but we suggest you try making it from scratch! You will not only discover how easy it is to make this using fresh mushrooms but also how much more delicious you can make it than the canned version. A little cream boosts the flavor so this creamy soup.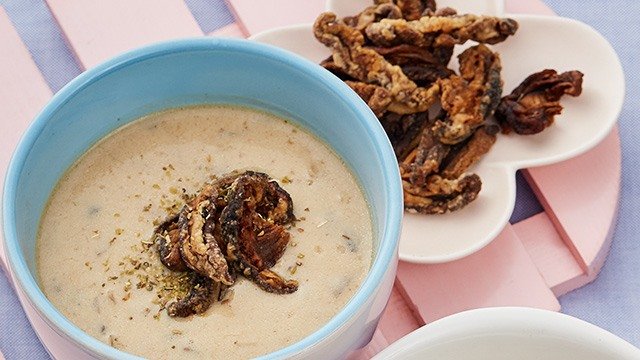 Cream of Mushroom Soup Recipe
Posted in:
Recipe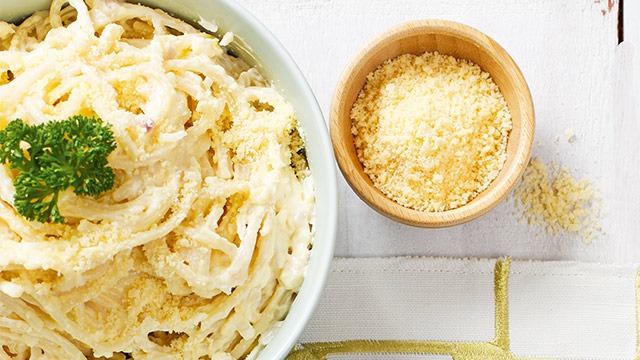 8 Spaghetti with Cream Sauce Recipe 
Pasta recipes don't have to be complicated! For this recipe, a few aromatic ingredients such as the onions and garlic plus the power of umami in the Parmesan cheese and all-purpose cream is all you need to make a simple pasta recipe. It's only got only 5 ingredients but this will wow you with its creaminess and flavor.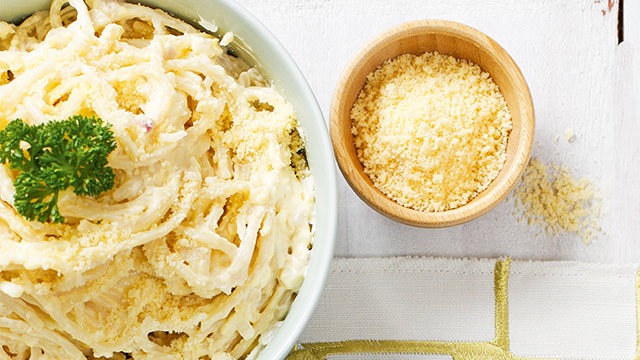 Spaghetti with Cream Sauce Recipe
Posted in:
Recipe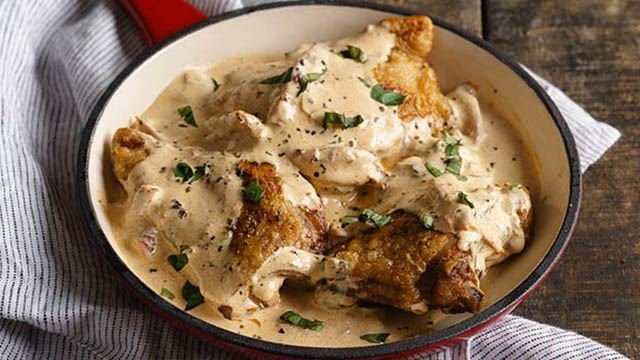 9 Fried Chicken with Garlic Cream Sauce Recipe 
We think any fried chicken is good but if you pair it with a creamy sauce that's garlicky, too? That's a winner! This fried chicken recipe is exactly that: simply fried chicken thighs with a garlic cream sauce that has some added herbiness from the basil leaves to make it into a not-so-ordinary fried chicken meal.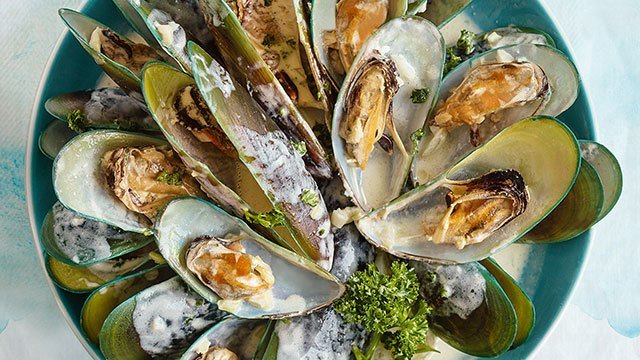 Mussels in Garlic Cream Sauce Recipe
Posted in:
Recipe
All-purpose cream really does earn its name if you use it for more than just desserts! This versatile ingredient can become the indispensable ingredient that makes your dishes creamier and more appetizing and delicious, just by adding it to the dish. Try it using one of these recipes or tweak one that you think will benefit from a little creaminess. 
ALSO TRY: