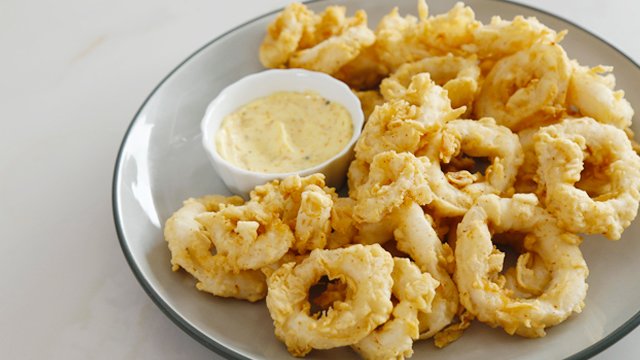 If you're seeking to impress and treat your beer-loving Dad to a meal he won't forget, there's a special menu you need to take a look at. These dishes are not your normal recipes. Each of these dishes are infused with beer, including the dessert. 
From the herby ales to the smoky, coffee, and chocolate notes of a dark stout, these are the dishes you need to make: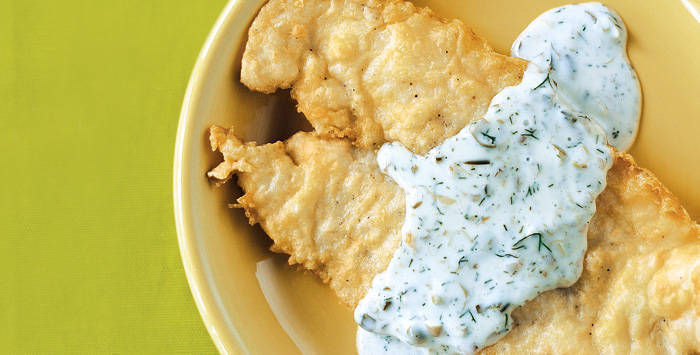 1 Beer-Battered Fish and Calamares Recipes 
The most common way of using beer in recipes is to make a beer batter. If you have never made a beer batter before, you're in a treat! The beer in a batter creates a light and crispy coating that makes whatever you have dunked into the batter perfectly cooked and moist on the inside. You can make one batter and coat any number of food in it to create an appetizer plate. Dip fish, squid, chicken, and even shucked tahong or succulent oysters in the batter! These are guaranteed to be a delicious opening to any meal.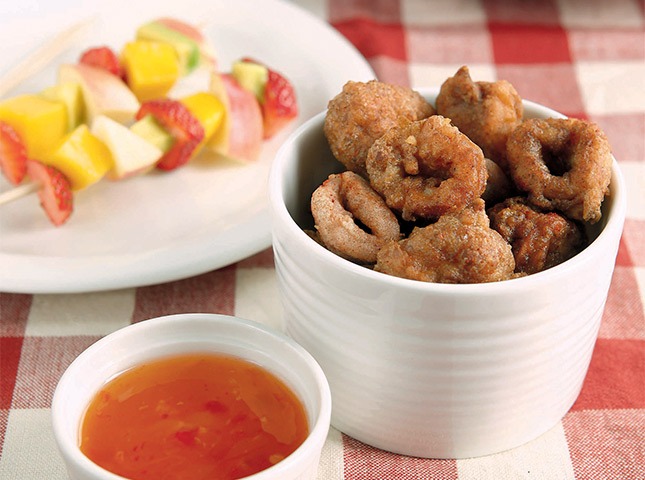 Beer-Battered Spicy Calamares Recipe
Posted in:
Recipe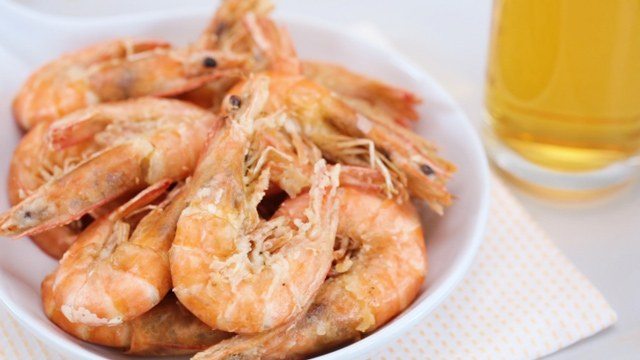 2 Nilasing na Hipon Recipe 
Beef and chicken aren't the only food you can marinate in beer! What makes this a unique recipe, other than it's made with succulent shrimps, is the fact that these are marinated and then fried. This normally would force the alcohol to dissipate but since alcohol easily evaporates when heat is applied, what you get is a more concentrated flavor in each shrimp you bite into.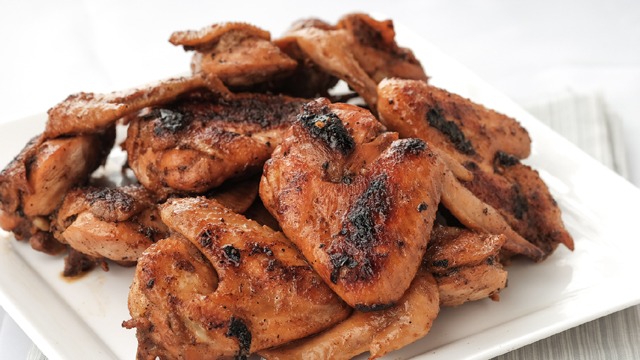 3 Beer-Marinated Grilled Chicken Recipe  
If he loves a hop-loaded dark beer, these chicken wings might be the perfect dish to make for him! These are grilled chicken wings and while that may sound normal, one taste will instantly tell the eater otherwise. These are marinated in the dark beer, giving the chicken the complex flavor of the dark beer as well as the other spices and herbs you wish to add to it. Grilling the chicken then infuses it with another layer of flavor that you just can't replicate on the stovetop. 
ADVERTISEMENT - CONTINUE READING BELOW
Recommended Videos
Beer-Marinated Grilled Chicken Recipe
Posted in:
Recipe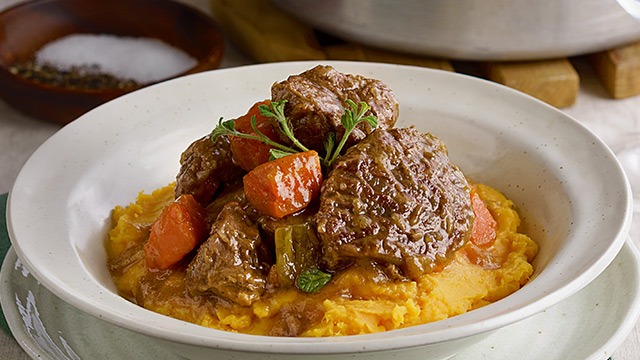 4 Beer-Braised Beef Stew Recipe 
When you cook your meats slowly, you don't lose any flavor to high heat. Instead you gently tenderize while intensifying flavor and when it's simmered in beer like these are, you infuse the meat with its flavor as well as tenderizing it. Plus, since these are simmered in beer, most of the alcohol evaporates, leaving your beef in a thick sauce that has all the flavors of the beer but won't interfere with the drinks he'll have with the boys later in the evening.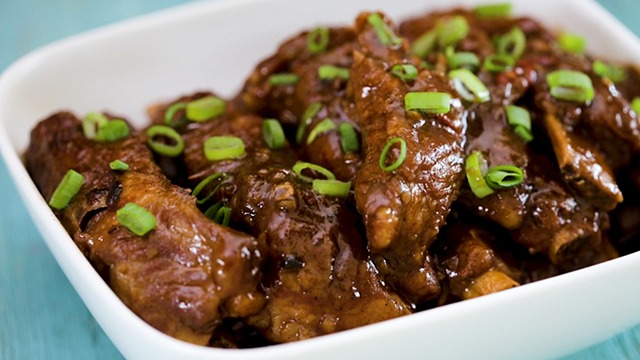 5 Sweet and Spicy Spare Ribs Recipe 
These spareribs are sure to get anyone hooked! These delectable spareribs are not marinated in beer. Instead, these are simmered in a sauce that's loaded with intense flavor. The brown sugar, the spices, the herbs, pineapple juice, the beef, and other seasonings in this recipe creates a long list but the resulting dish is a powerhouse of flavors. If the man of the house is a fan of sweet, spicy, and complex flavors that burst on his palate, this recipe will do the job well.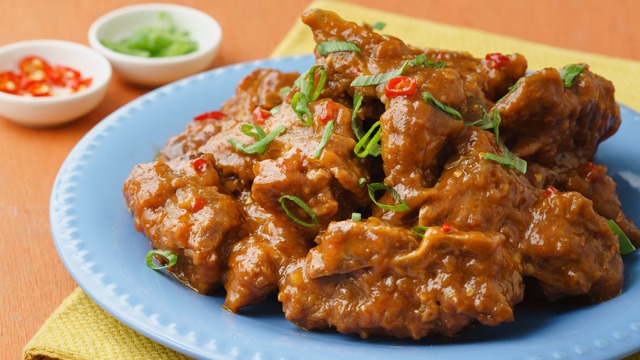 Sweet and Spicy Spareribs Recipe
Posted in:
Recipe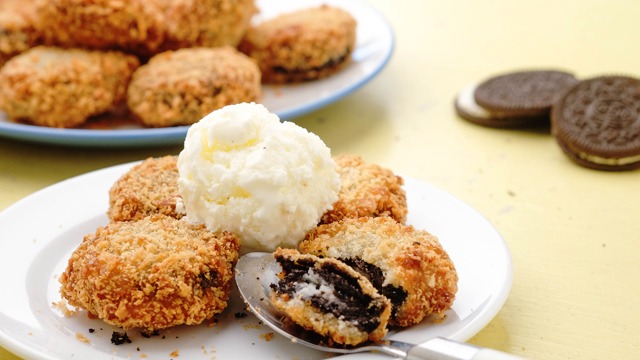 6 Deep-Fried Oreos Recipe 
Remember that beer batter? What's so unique about that beer batter is that it's not just for seafood! Does he adore Oreos or candy bars? You can level up his dessert choices by introducing him to these fried cookies! 
While you can make another batter for the Oreos (or the candy bars), we think that's not necessary. Here's what you do: 
1. Make the beer batter. Preheat your oil for deep frying.  
2. Reserve 1/2 cup batter for dessert. 
3. Cook dessert first. (This prevents your dessert from tasting fishy.)  
4. Dunk the cookies or candy bars in batter, letting any excess drip off.
5. Cook the deep-fried cookies or candy bars only until the batter is crisp and turns a golden brown. 
6. Remove from heat, drain on a rack, and set aside. (Cook your battered chicken then seafood last.) 
7.  When ready to serve, place battered cookies and candy in the toaster oven for 3 minutes or until just heated through and batter crisps up again. Serve immediately dusted with powdered sugar.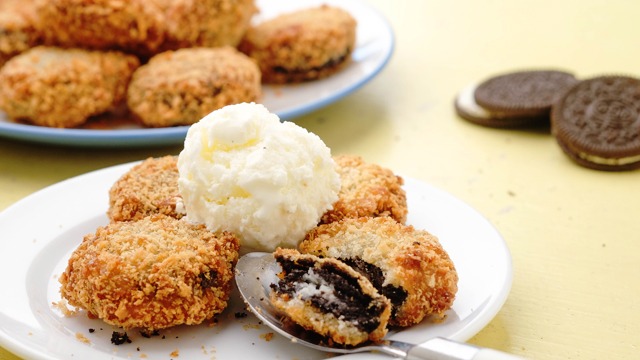 Deep Fried Oreos Recipe
Posted in:
Recipe
We can't think of a better way of showing you care by cooking super tasty dishes that include your loved one's favorite ingredients. 
ALSO READ: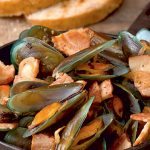 Yes, You Can Cook With Beer!
Posted in:
Cooking
***
Thinking about what to cook next? Join our Facebook group, Yummy Pinoy Cooking Club, to get more recipe ideas, share your own dishes, and find out what the rest of the community are making and eating!
Got your own version of the classic dishes? Pa-share naman! Get your recipe published on Yummy.ph by submitting your recipe here!