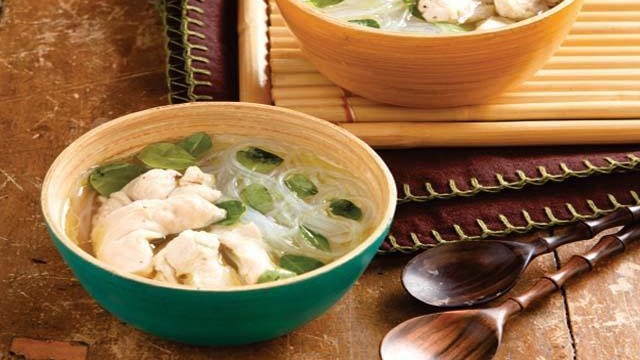 The tiny little leaves of the malunggay are surprisingly nutritious. Once just a tree in many household backyards, the malunggay's value as a vegetable has risen in recent years. The tree's leaves are considered one of the most nutritious sources of many vitamins and minerals. In fact, malunggay ranks high on the list for most thiamin, phosphorus, and ascorbic acid or Vitamin C per 100 grams. 
One of the annoying things about preparing malunggay leaves however is the little branches that, when eaten, become itchy little stems in your throat. To prevent this, it's best to remove the leaves from its branches as soon as possible so pulling the leaves away results in only the leaves and not the hard stems. 
Once you have the leaves, all that's left is to add it to dishes. That's easily done since it's subtle taste doesn't distract from the main flavor of any dish. Just add it in during the last few minutes of cooking just like you would kangkong leaves, and you're ready to serve. Here are recipes you can try so you can load up on the nutritional value of these small but mightly leafy greens: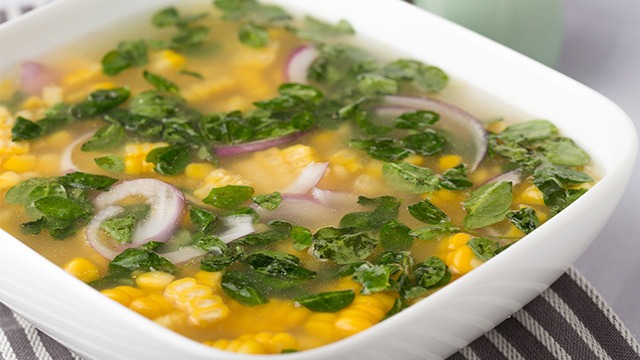 1 Malunggay And Corn Soup Recipe
How can you go wrong with such a simple recipe as this? Tthere are two versions of this soup, the other being a recipe with an egg stirred in. Both deliver on flavor and sheer nostalgia. It's the soup that you sipped on cold rainy days as well as the soup that warmed you up when you were sick. When you got tired of sopas, this was the heart-warming soup that soothed your body and soul.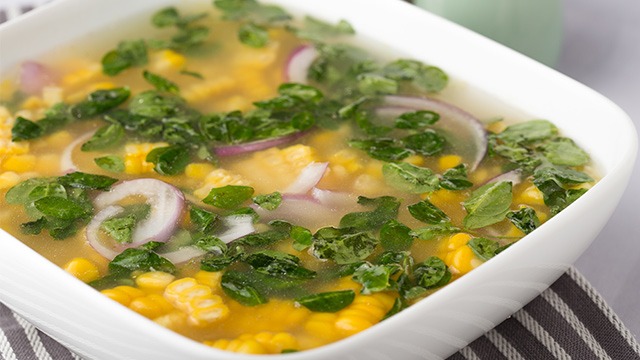 Malunggay and Corn Soup Recipe
Posted in:
Recipe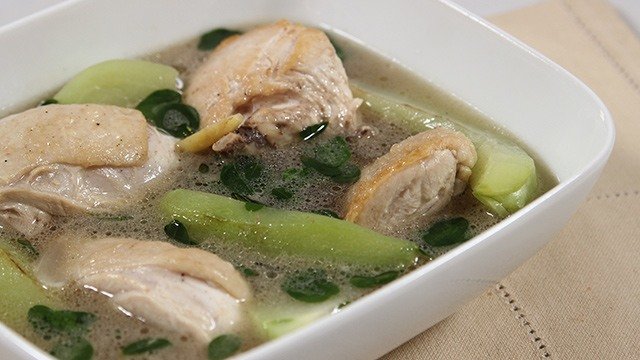 2 Tinola Recipe 
This is another recipe that you just can't deny is going to warm you up with every sip you take. This chicken soup is loaded with flavor but is just as simple as the malunggay and corn soups. For this recipe, ginger is the accompanying flavor that not only makes you warm inside, but also makes you feel better with the soothing power of the ginger. It's the savory version of salabat that will fill you up in more ways than one.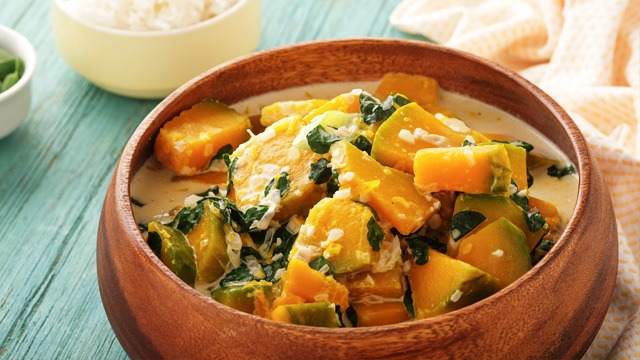 3 Ginataang Kalabasa at Malunggay Recipe 
This savory sweet side dish is super hearty but it's no thanks to any meat! Instead, the kalabasa or pumpkin chunks are what gives this dish its inherent sweetness as well as filling heft. The malunggay leaves sound like an afterthought but since eating is also done with our eyes, this striking orange and green dish is an appetizing one for both senses.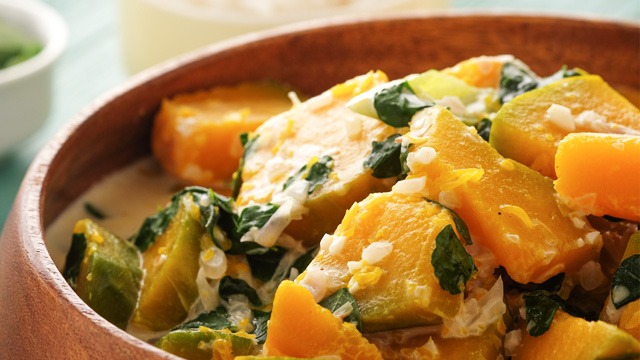 Ginataang Kalabasa at Malunggay Recipe
Posted in:
Recipe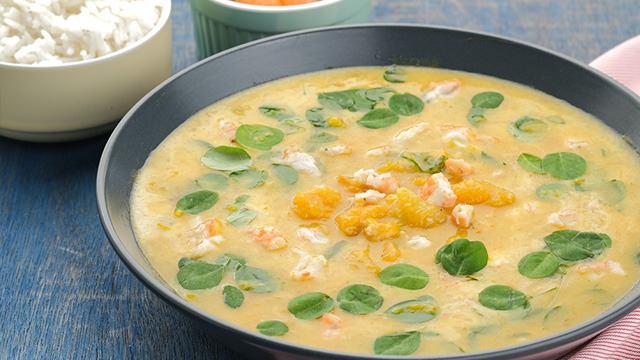 4 Lutik Recipe 
The lutik is a mashed version of the ginataang kalabasa recipe. Originating from Bacolod, this savory soup is actually heartier than it looks. The simply mashing of the pumpkin is more than just for a more appetizing look. The mashed pumpkin provides the heartiness, the malunggay provides the nutritious boost, and the chopped shrimp give it a delicate flavor and meatiness that may be lacking in the original vegetarian recipe.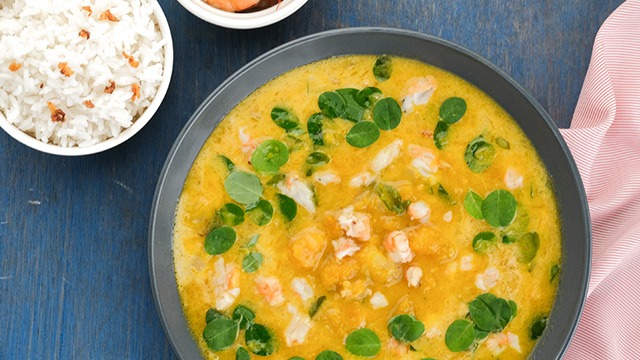 Lutik Recipe
Posted in:
Recipe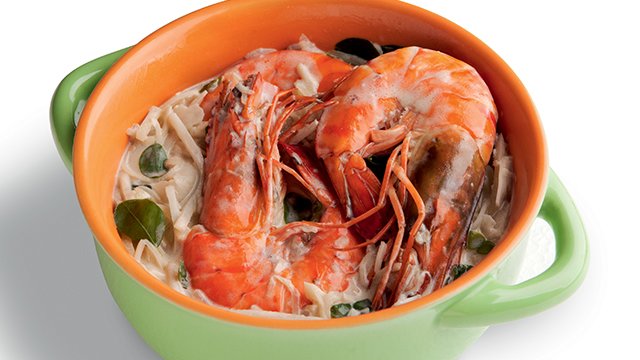 5 Ginataang Hipon with Malunggay Recipe 
Seafood is a fantastic ingredient to pair with coconut. This version of the ginataang hipon is made more nutritious by adding some malunggay and bamboo shoots or labong to an otherwise veggie-less dish. The result is a super flavorful dish that's delicious and filling that doesn't need a veggie side dish to accompany it. You can even make it with flaked fish for a regional touch to the dish. 
ADVERTISEMENT - CONTINUE READING BELOW
Recommended Videos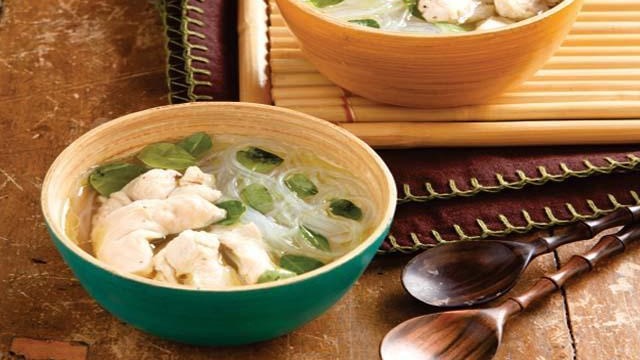 6 Chicken Sotangahon Soup with Malunggay Recipe  
Here's another soup that probably soothed you during cold or sick days: sotanghon. This chicken sotangahon, however, is loaded with more than the usual ingredients. It not only has malunggay added to the dish, but is also has slices of chicken in it rather than shredded bits and silky noodles to keep you satisfied longer.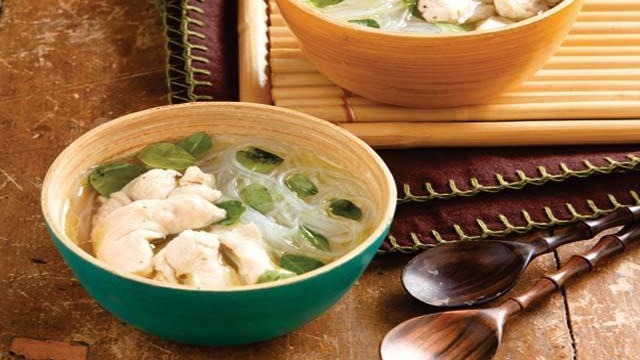 Chicken Sotanghon Soup with Malunggay
Posted in:
Recipe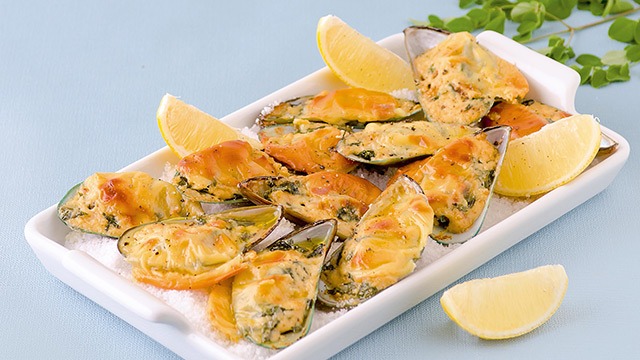 7 Mussells Rockefeller with Malunggay Recipe
A classic oysters Rockefeller recipe is super flavorful with butter, garlic, spinach, cheese, and crunchy breadcrumbs that's baked on the half shell. This version goes local by using local green mussels or tahong instead, the greens are substituted with malunggay instead of spinach, and extra creaminess from quick-melting cheese. It's still best served with a squeeze of lemon for that classic appetizer feel.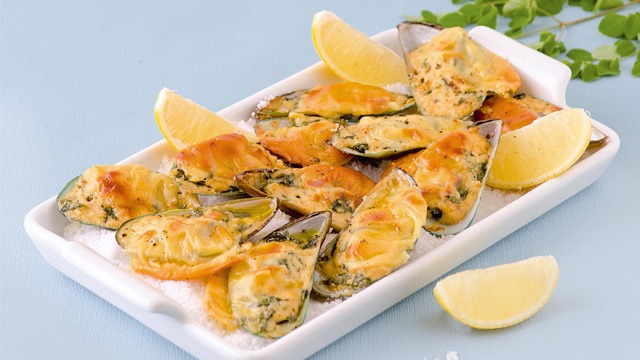 Mussels Rockefeller with Malunggay
Posted in:
Recipe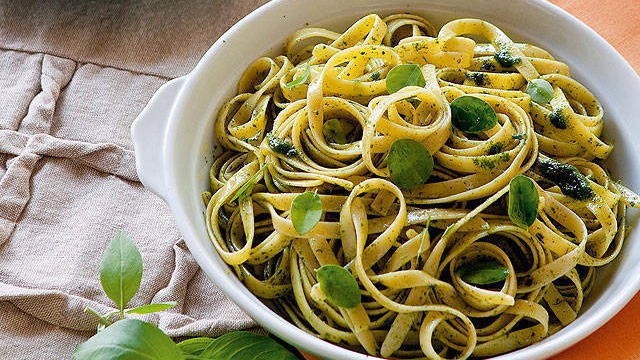 8 Malunggay Pesto Recipe 
If you ever have more malunggay leaves that you need to use for your dish, this is the recipe to do. One of the best things about malunggay pesto is that you can add a burst of fresh flavor and color to any dish with just a teaspoonful. Plus, season it well to make it super tasty and you've got the beginnings of a pasta sauce that you can immediately stir into freshly cooked pasta for one of the fastest meals you'll ever make. You can even spread this on bread and make a unique grilled cheese sandwich with a touch of local flavor.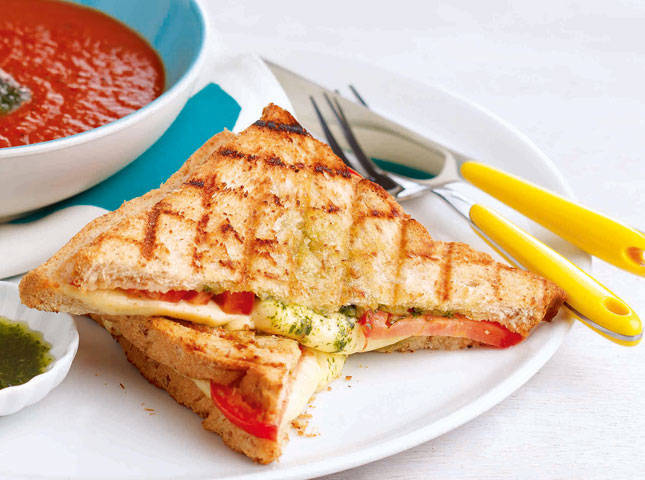 Grilled Kesong Puti Sandwich
Posted in:
Recipe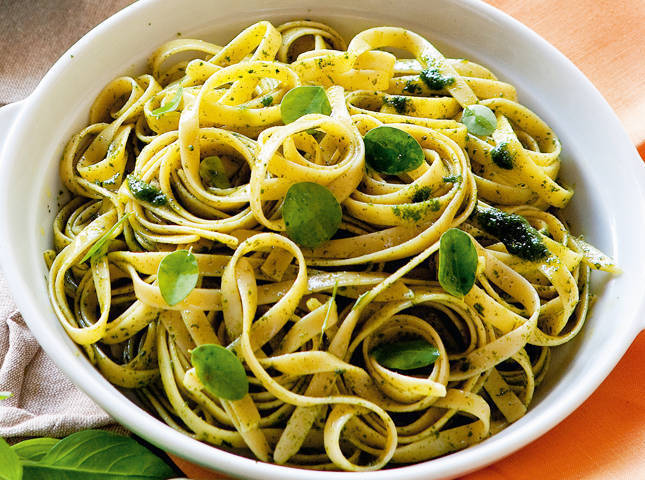 Malunggay Pesto
Posted in:
Recipe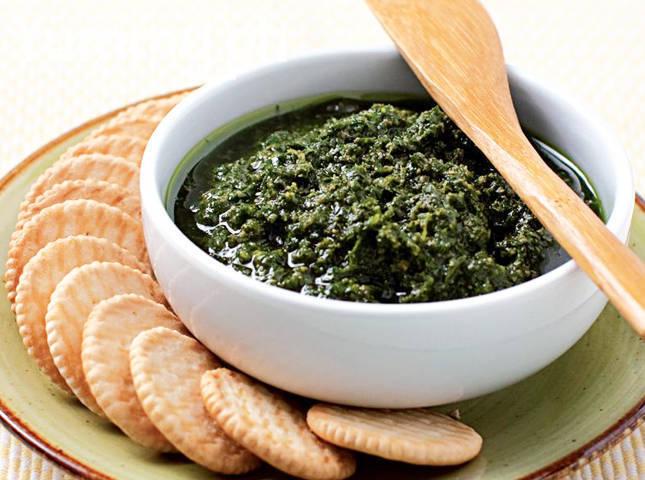 Malunggay-Cashew Pesto
Posted in:
Recipe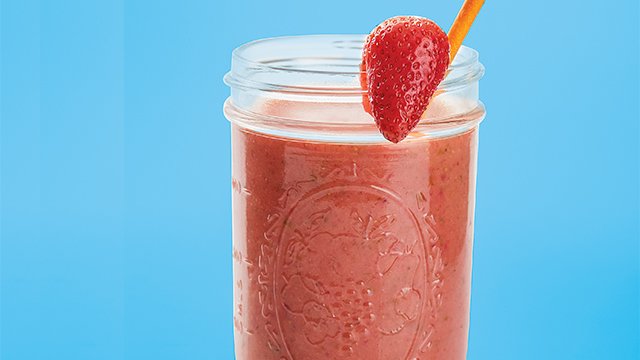 9 Berry Malunggay Juice Recipe  
This power-packed drink is as fresh as it comes with frozen berries, juices, and of course, a few bananas to take this juice to the hearty and satisfying levels of a thick shake.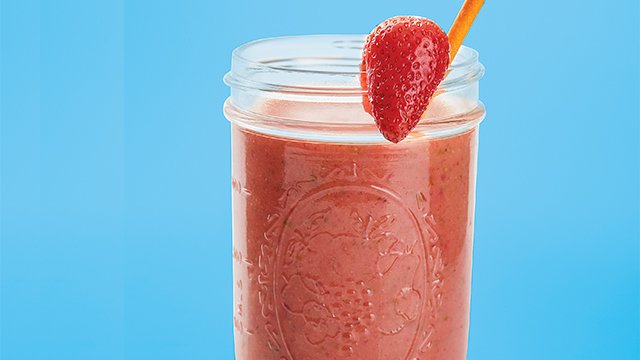 Berry Malunggay Juice Recipe
Posted in:
Recipe
ALSO READ: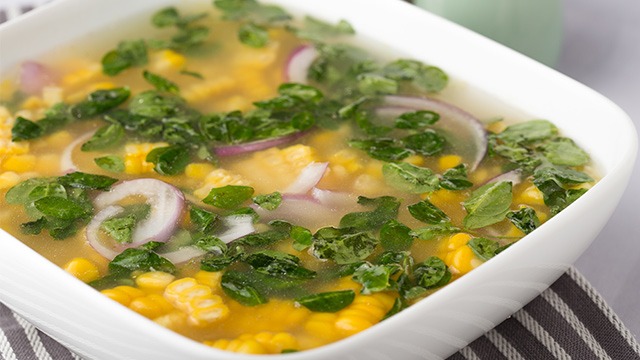 11 Ways You Can Use Malunggay
Posted in:
Cooking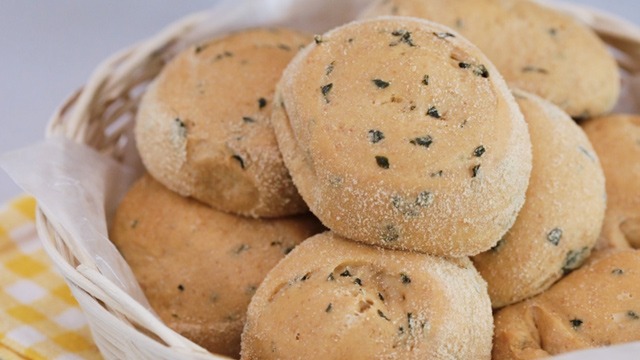 WATCH: How to Make Malunggay Pandesal
Posted in:
Baking
***
Thinking about what to cook next? Join our Facebook group, Yummy Pinoy Cooking Club, to get more recipe ideas, share your own dishes, and find out what the rest of the community are making and eating!
Got your own version of the classic dishes? Pa-share naman! Get your recipe published on Yummy.ph by submitting your recipe here!