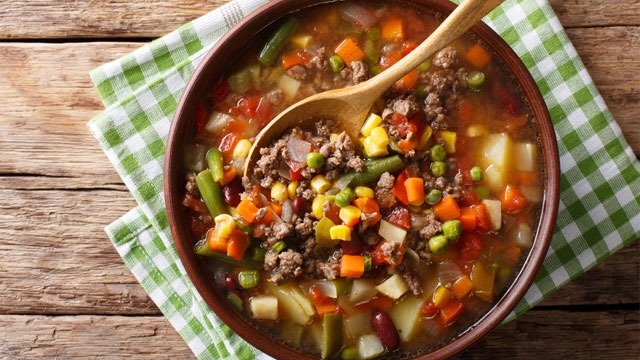 Ulam recipes are filling and usually meaty dishes. These are the star of the table, the dish that always pairs well with the hot steamed rice.
Many dishes are delicious and flavorful but not all are hearty enough to stand up on its own when you're not in the mood for rice. Sometimes, you want the ulam to more filling as well as flavorful. This is where the heft of the potato comes in. 
Whether you're a fan of quick-cooking recipes or love the tender and flavorful dishes that result from stews and braises, your dish can benefit from the addition of the humble potato. Here are recipes with potatoes to try: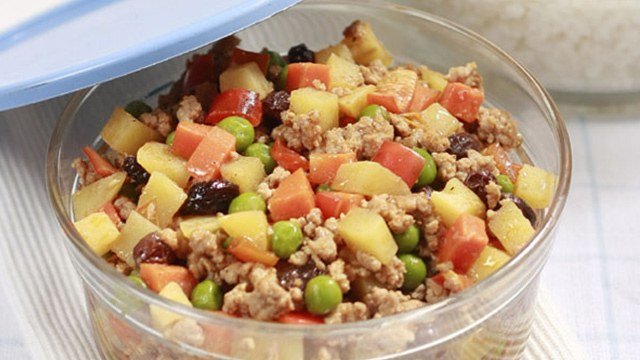 1 Pork Giniling Recipe 
Ingredients such as ground meat, carrots, green peas, and potatoes are not the only things that make this classic ulam dish memorable. The sauce is made delicious from the onion, garlic, and tomatoes or the ginisa mix but it's bolstered with a little tomato sauce to bring it all together into a sauce you can scoop onto rice! 
Make it even more tasty with some pineapples or make it more impressive by using atsuete to make the sauce.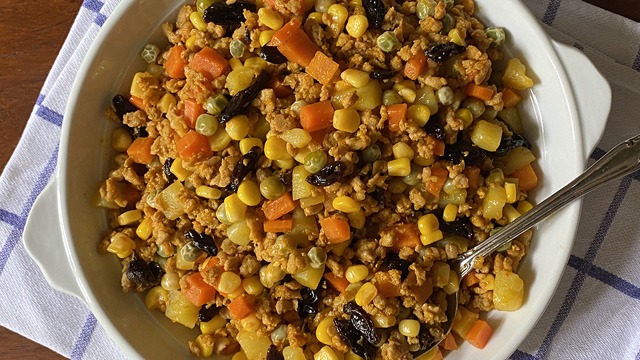 Pork Giniling sa Atsuete Recipe
Posted in:
Recipe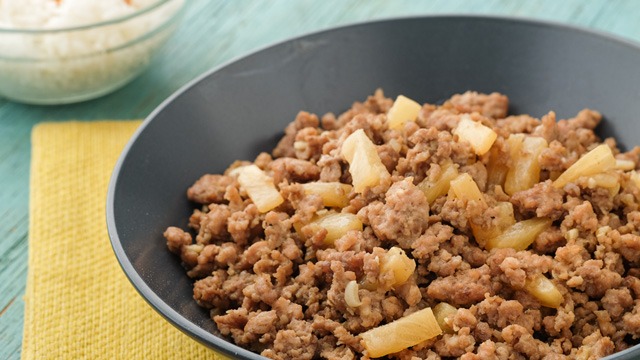 Pork Giniling with Pineapples Recipe
Posted in:
Recipe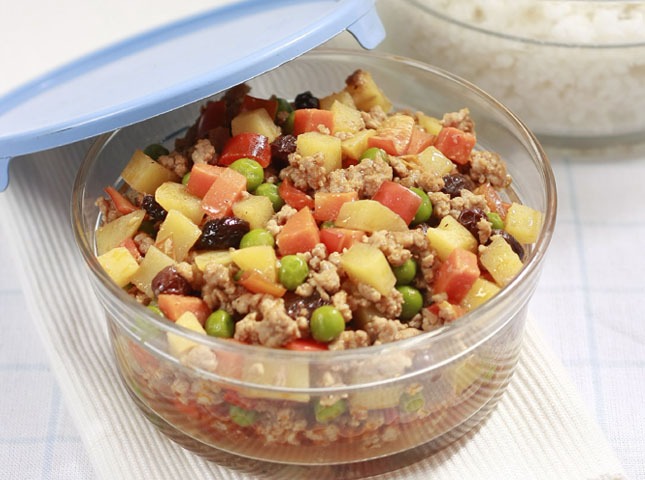 Pork Giniling Recipe
Posted in:
Recipe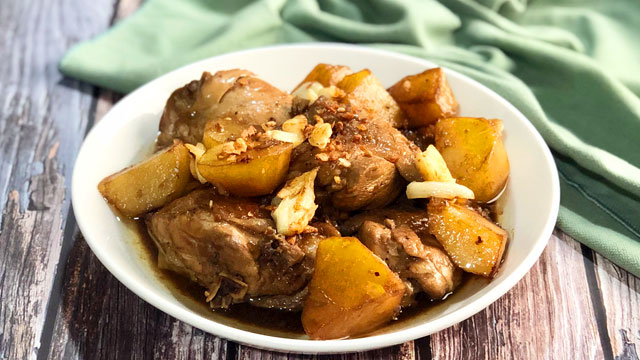 2 Chicken Adobo with Potatoes Recipe 
Adobo is one of those recipes that can be made in any number of ways and remain supremely delicious. What makes this chicken adobo recipe extra special? This version is sweetened with pineapple juice and is a touch more loaded with umami from the Worcestershire sauce. That makes this version with potatoes extra hearty and delicious to eat! 
The potatoes doesn't just pair well with chicken. Make an egg and potato version of the adobo or add it to your pork adobo recipe for an extra dose of heartiness.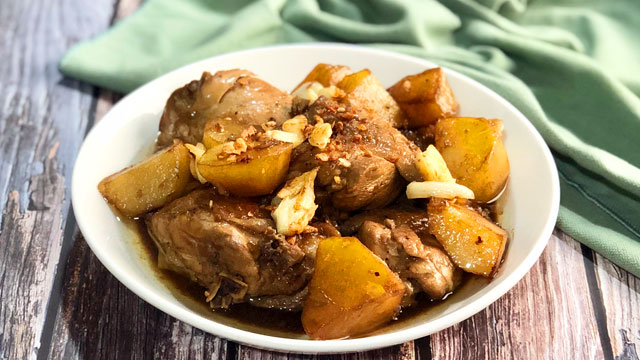 Chicken Adobo with Potatoes Recipe
Posted in:
Recipe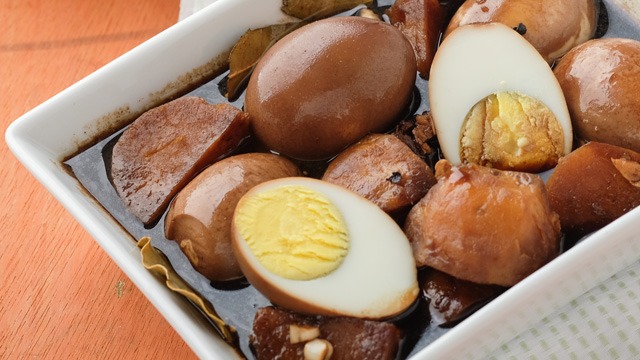 Adobong Itlog At Patatas Recipe
Posted in:
Recipe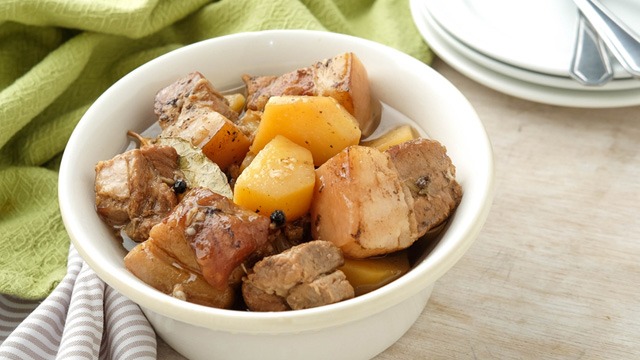 Adobong Baboy at Patatas Recipe
Posted in:
Recipe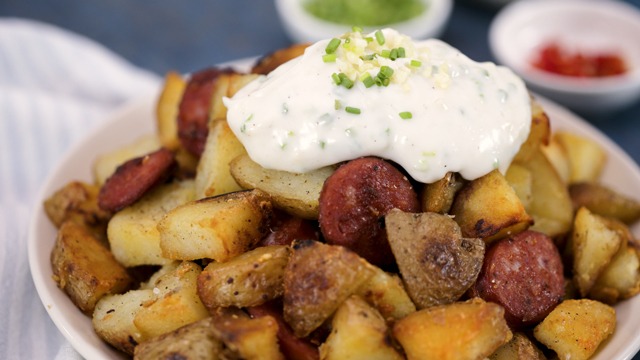 3 Patatas Bravas with Sausage Recipe 
Potatoes fried in the pan on the stove is a simple thing. Make it better and more flavorful when you saute some meaty and spiced sausages in the oil. You'll not only infuse the oil with the meaty sausages, but you'll also you cook the potatoes in it to make it meaty without adding extra meat!
ADVERTISEMENT - CONTINUE READING BELOW
Recommended Videos
You can even make it tastier by substituting the sausage with chorizo chunks! Serve this tapas-style with some sour cream on top as if you're lounging in Spain or with some egg fried rice to make it super hearty!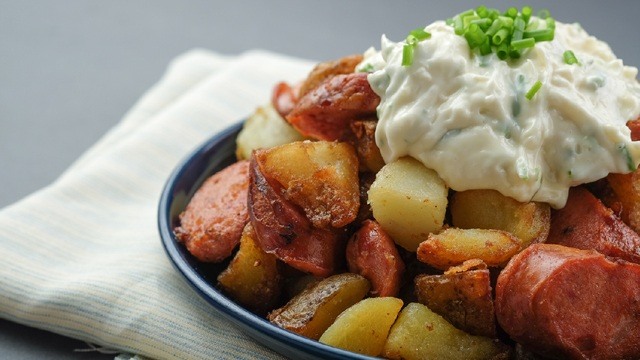 Patatas Bravas with Sausage Recipe
Posted in:
Recipe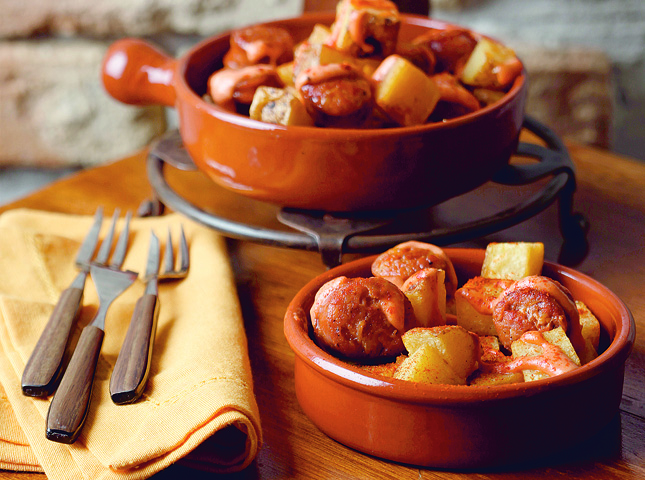 Patatas Bravas Y Chorizo Recipe
Posted in:
Recipe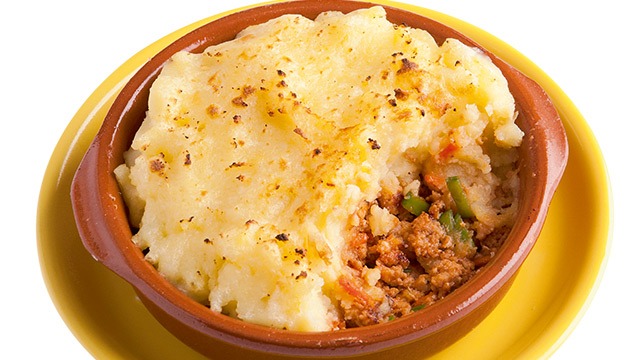 4 Shepherd's Pie Recipe
This dish is a common and cheap dish to make! Thie recipe makes it easy to make a pie without the hassle of making a pie crust. Instead of the usual crust, this is topped with a hearty helping of mashed potatoes. Underneath the mash is a saucy mix of ground meat and vegetables so you won't need any gravy to pour over the mashed potatoes. 
Make the ground meat even easier by using canned tuna or using leftover meatloaf or embutido as the filling.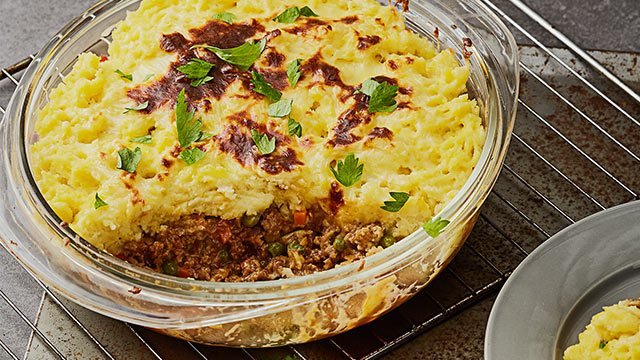 Creamy Shepherd's Pie Recipe
Posted in:
Recipe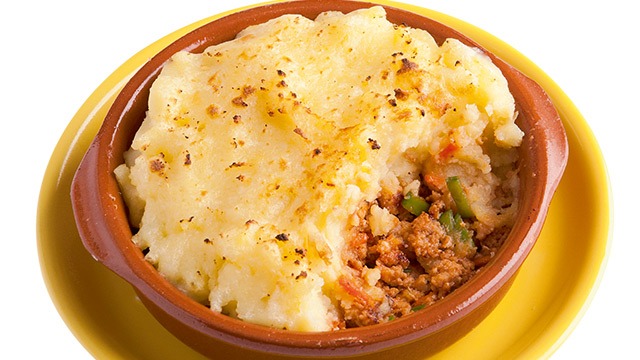 Meatloaf Shepherd's Pie Recipe
Posted in:
Recipe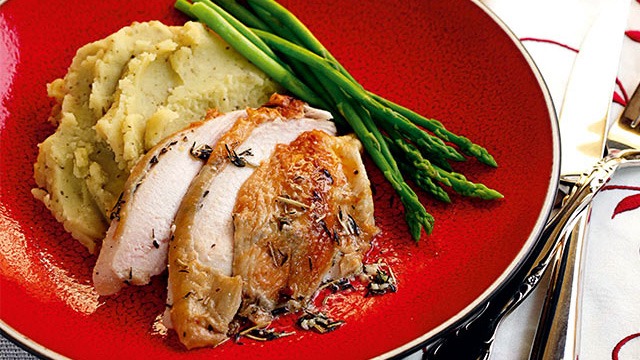 5 Herb Chicken with Pesto Mashed Potatoes Recipe 
When it comes to ulam, the dish itself doesn't have to be the one with the potatoes. Pinoys are notorious for eating double carbs and that's alright. We love our rice and sometimes, the meal is just not complete without it! That's why even a hearty helpful of mashed potatoes can be part of our ulam. Here, the herb flavor goes beyond just the chicken and is stirred into the mashed potatoes get a boost in flavor with the pesto added to the mash.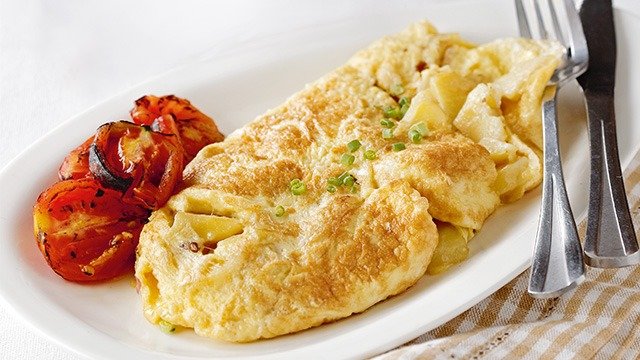 6 Potato Omelet Recipe 
Breakfast is normally a fast and easy meal to put together but when you have a little more time, you can add extra ingredients into the dish you're making. For the humble omelet, potatoes gives it heft and makes it extra filling. Chop up some hotdogs and add it too, if you have it!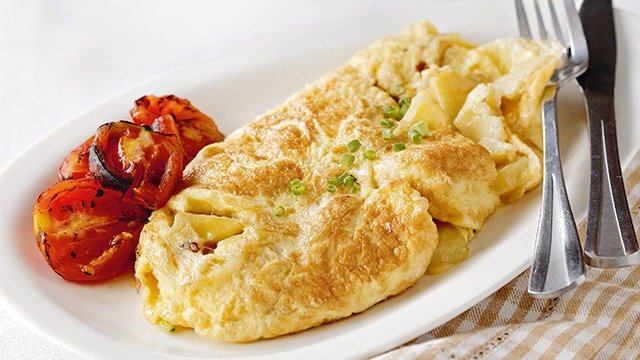 Potato Omelet Recipe
Posted in:
Recipe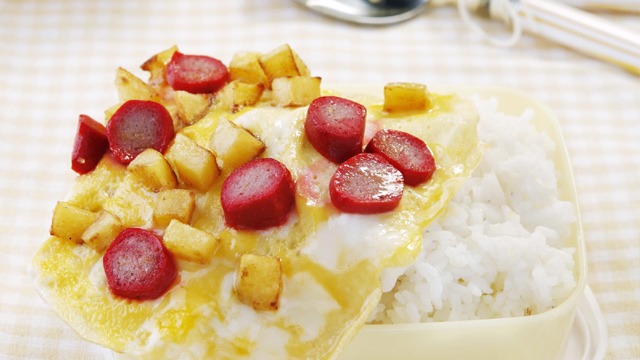 Fish Hotdog and Potato Omelet Recipe
Posted in:
Recipe
***