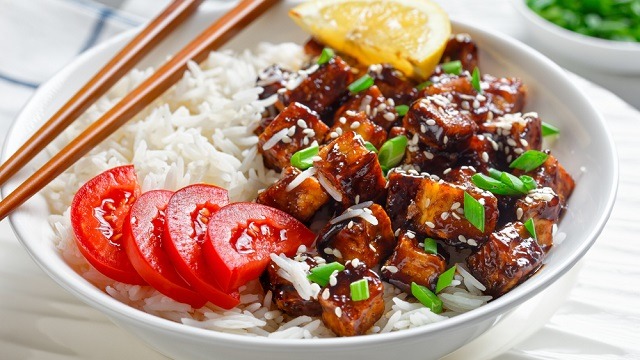 We know how easy it is to miss eating meat when you try to eat better by swapping vegetables for the meat. The flavor is always different and the texture is not quite right when you turn to vegetable recipes instead of your favorite meaty dishes. 
However, the good news is that you can transform your favorite meaty dishes into better, healthier versions if you use tokwa or tofu instead. Tokwa is perfect as an ingredient substitute for meat and has proven to be quite versatile in the kitchen.
If you truly miss eating meat and want your tofu to taste meatier, consider using stock cubes and granules to add that beef or chicken flavor you are looking for if you are not vegan or a strict vegetarian. You can also use dried mushrooms which you can hydrate in water and add the mushroom and the water with the tofu into the dish to boost its umami taste. 
We found meat recipes that we think would be perfect to use as the testing ground for your recipes with tofu. Make your tofu ingredient swap experiments in the kitchen easy using these recipes: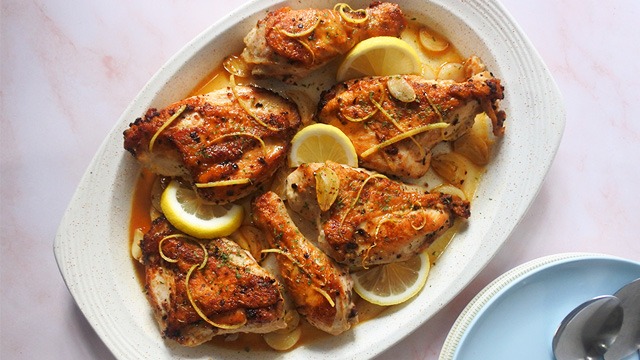 1 Lemon Pepper Chicken Recipe 
This gorgeous platter of lemon and pepper spiced chicken can be made with tofu. The trick here to make it just as appetizing as this version and fry the tofu until browned. Then marinate the fried tofu in the oil, lemon, salt, and pepper mix before frying it again so the flavors will be soaked up by the tofu.
You can actually not fry it again since it's already cooked but frying it again ensures you get crisp edges when ready to serve. Place lemon wedges on the side for those who want a burst of fresh citrus juice on their faux chicken meal.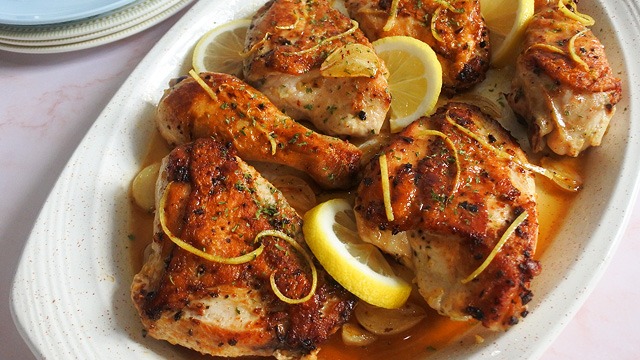 Lemon Pepper Chicken Recipe
Posted in:
Recipe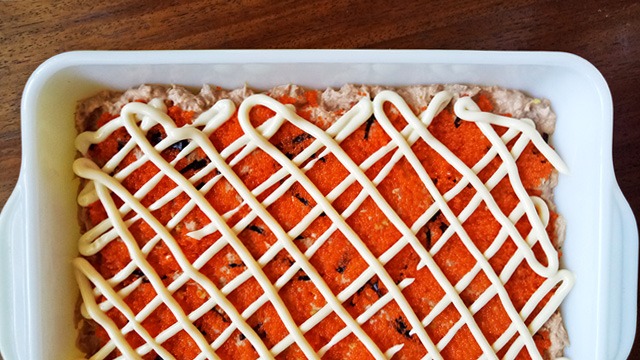 2 Easy Baked Sushi Recipe 
The original baked sushi is topped with either flaked baked salmon or shredded crabsticks. There is even an affordable sushi bake using canned tuna and ingredient hacks on the quarantine food trend that range from using SPAM, shawarma, tapsilog, and tocino.
However, did you know that you can make this trendy dish meat-free using tofu? The way to make this meat-free and still tasting delicious is to treat the tofu like scrambled eggs. The tofu is crumbled and seasoned to look like scrambled eggs. Seasoned to be tasty and flavorful, the crumbled tofu is ready to be tossed with the cream cheese mixture and topped as you normally would a baked sushi dish. This hack not only results in a tasty, healthier version but you slash your budget more than half since you're not using expensive salmon!   
ADVERTISEMENT - CONTINUE READING BELOW
Recommended Videos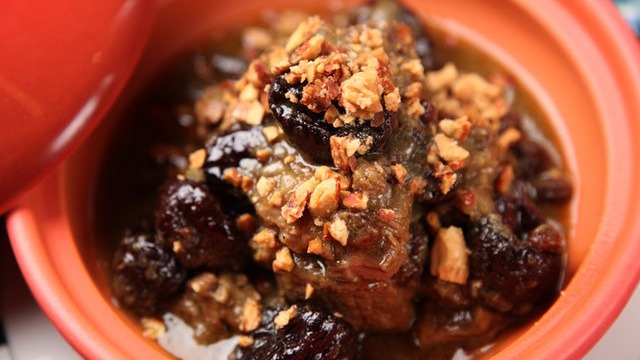 3 Beef Pares Recipe  
There are new things less beefy than the beef pares. This hearty dish is loaded with umami from all that beef! To make this recipe with tofu, simply swap out the beef with fried tofu chunks and simmer until the tofu absorbs the sauce.  
4 Pork Menudo Recipe 
There are many versions of the menudo that you can make. It's a super tasty and delicious stew that's easy to cook! The small chunks of meat make it so. You can make this even easier to make and healthier too with tokwa. The swap is easy and simple since the sauce is naturally flavorful already. All you need to do is fry the tokwa cubes so it can absorb all that delicious sauce!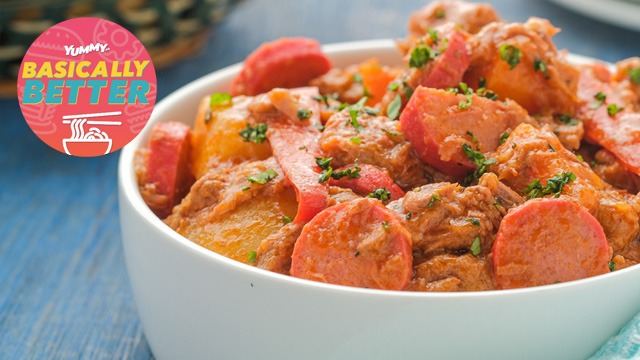 Beef Menudo With Hot Dogs Recipe
Posted in:
Recipe
Chicken Menudo Recipe
Posted in:
Recipe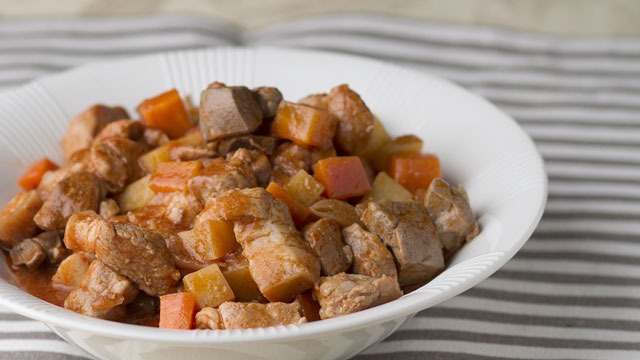 Pork Menudo Recipe
Posted in:
Recipe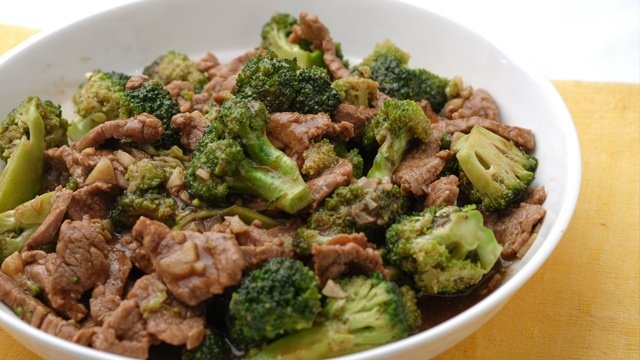 5 Beef with Broccoli Recipe 
You can make tofu with oyster sauce recipes and be totally satisfied with the flavor. However, there is one dish that you might want to consider making: a beef with broccoli stir fry. What's wonderful about this swap is not a big swap since tokwa is a naturally delicious food pairing with oyster sauce already. The broccoli is what gives this dish its signature look and taste. The tofu sucks up all that delicious sauce and once coated, you can totally be fooled into thinking this is the original recipe!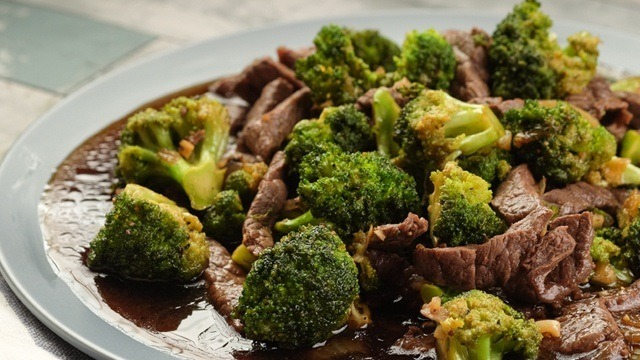 Easy Beef with Broccoli Recipe
Posted in:
Recipe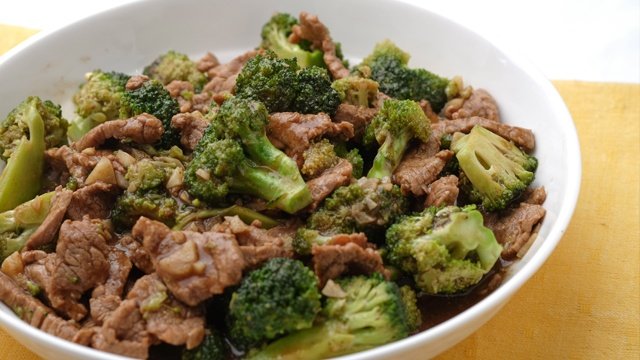 Chinese-style Beef with Broccoli Recipe
Posted in:
Recipe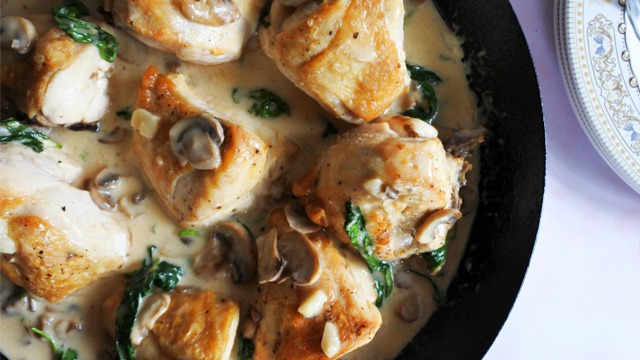 6 Creamy Chicken Mushroom with Kangkong Recipe
A creamy mushroom sauce is an instant lure to anyone who loves mushrooms. If you are one of those who love pairing creamy mushroom sauces with meat, you might want to consider swapping the meat with tofu. Tofu is just as delicious with creamy mushrooms as it is with other ingredients.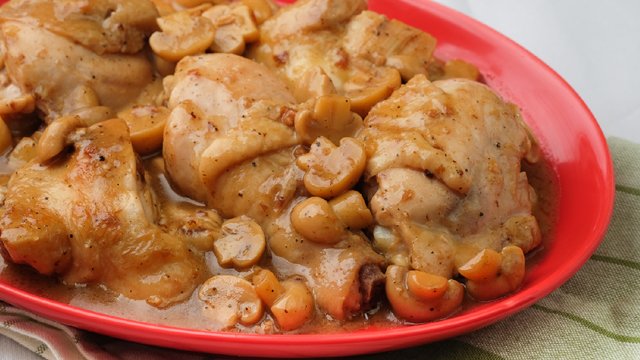 Chicken in Creamy Mushroom Sauce Recipe
Posted in:
Recipe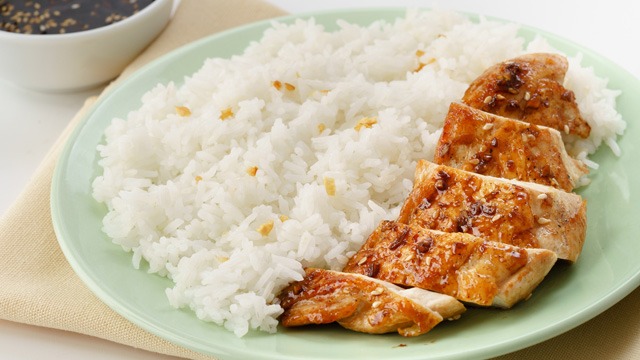 7 Chicken Teriyaki Recipe 
This easy chicken teriyaki recipe will be your go-to weekly dinner dish but it can just easily be your next favorite tofu meal. Fried tokwa is just fantastic when tossed in a teriyaki sauce! The sweet, salty, garlicky sauce is a delicious coating for the tofu! Add mushrooms and you immediately amp up the delicious umami factor.   
These are just a few recipes that you can try making and cooking to replace your favorite meaty dishes but there are other ways of making recipes with tofu that will be a success, too.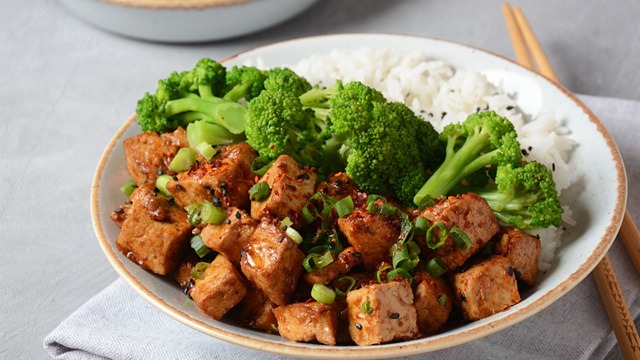 Try These Tokwa Recipes With Oyster Sauce
Posted in:
Cooking
***
Thinking about what to cook next? Join our Facebook group, Yummy Pinoy Cooking Club, to get more recipe ideas, share your own dishes, and find out what the rest of the community are making and eating!
Got your own version of the classic dishes? Pa-share naman! Get your recipe published on Yummy.ph by submitting your recipe here.