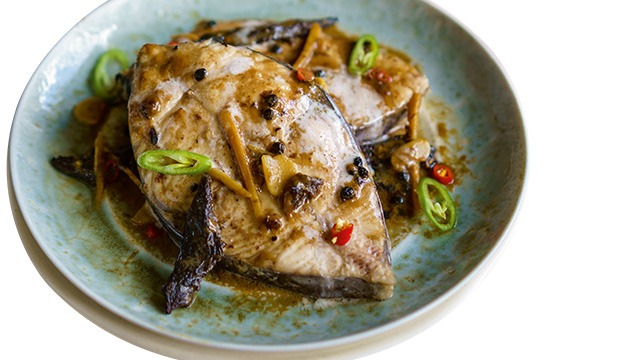 Good news! There are recipes you can make without using any onions! Since onion prices have skyrocketed to ridiculous heights, onions have basically become a luxury ingredient. It has become a question of whether it's worth the splurge to use more than one onion for any recipe.
If you're looking for a more cost-effective option, you can use onion powder, dried onions, or another aromatic that will deliver the same onion flavor that you're looking for such as shallots or sibuyas Tagalog. However, you can also just cook ulam recipes that don't use onions so you can save your precious onions for a recipe that actually needs it.
Here are six recipes without onions to try: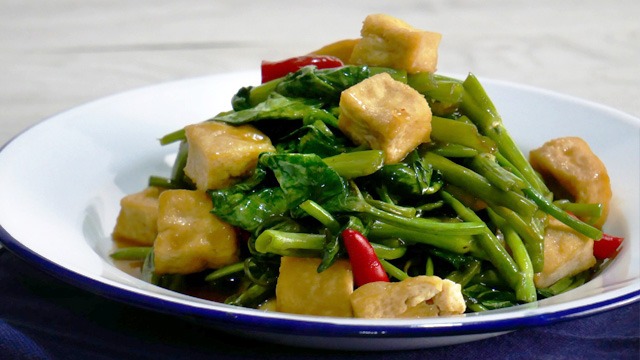 A casual stir fry is perfect for any time of the day and one that doesn't use meat or onions is not only more affordable but can also be delicious. Load up on cheap but filling tokwa and make a flavorful sauce, and you've got the beginnings of a hearty ulam dish that's also meatless.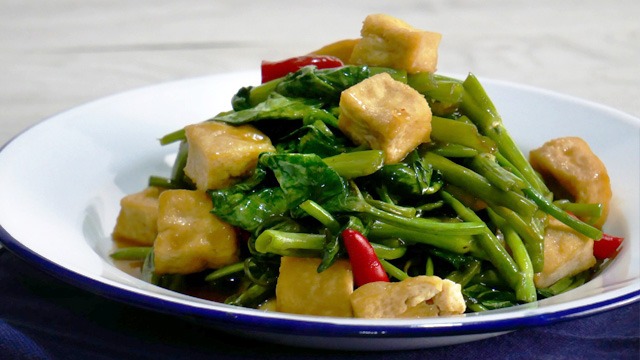 Spicy Kangkong And Tofu Stir Fry Recipe
Posted in:
Recipe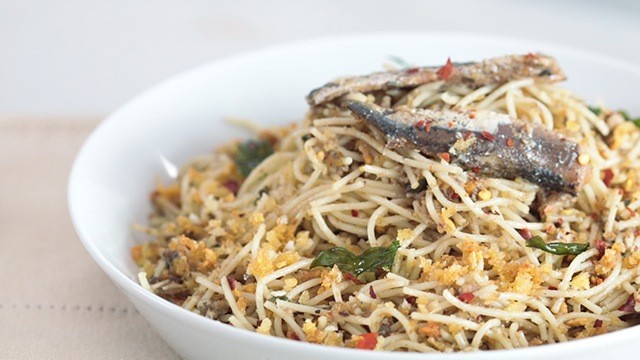 A garlic pasta or aglio e olio pasta can be too simple of a dish. If you always look for more flavor and textures that make a pasta more filling, you don't need to go too far than your pantry. If you have a bottle of Spanish sardines and some bread crumbs, you can make this dish. You get filling pieces of tender fish and its marinating oil plus a delicate crunch from the toasted breadcrumbs to keep this dish from being ordinary.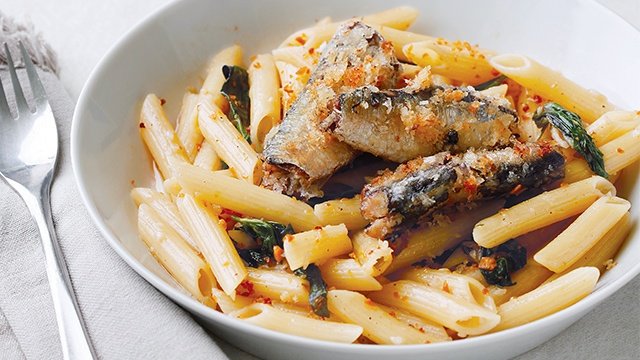 Garlic Pasta with Spanish Sardines Recipe
Posted in:
Recipe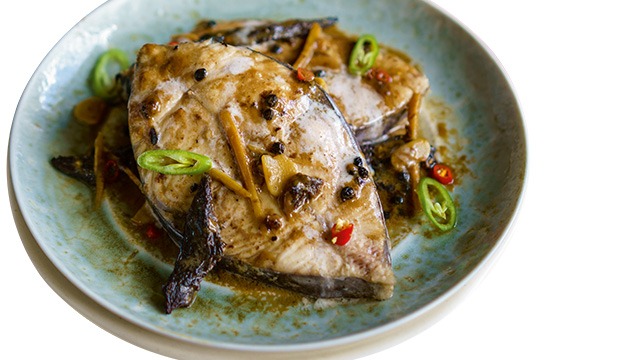 Fish is a delicious ulam ingredient that many of us love, so if you're a fan of tanigue or Spanish mackerel with a tasty sauce, this recipe is for you. This recipe is made extra delicious because it's infused with coconut milk but it's the combination of the sour kamias and spicy chilis together with the gata or coconut milk that makes this dish shine flavor-wise. It's not Bicol express but it's a delicious relative to the spicy and creamy ulam. This uses tanigue fish steaks but you can of course use other kinds of fish as desired and available.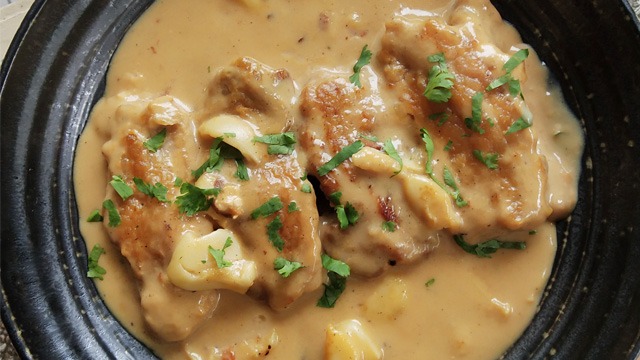 There's always something incredibly irresistible about creamy dishes. It can be the silky texture on your tongue, the burst of flavor from the sauce, and the smothered nature of the dish itself that makes you want to immediately dig in, especially when paired with steamed rice, mashed potatoes, or pasta. This dish is no exception and the garlic-infused sauce is a great complement to any of the carbs you want to pair with it.
You can even make a creamy version of this with shrimp and toss it with pasta for a different take.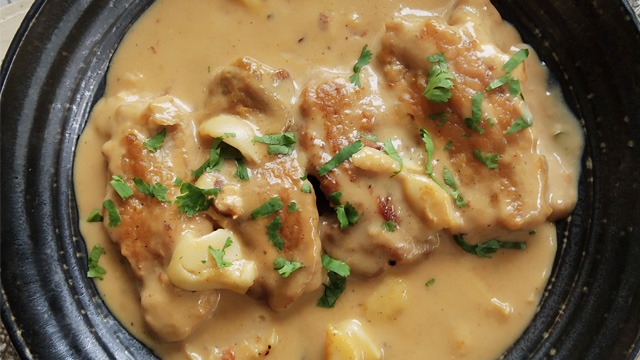 Creamy Garlic Chicken Recipe
Posted in:
Recipe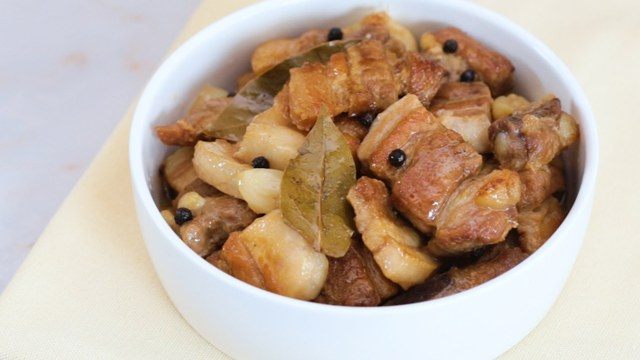 Adobo as we know it normally uses soy sauce but there is a simpler version that is just as flavorful and addicting, and it's this kind of adobo recipe. Omitting the soy sauce just means you can use the basic salty ingredient: salt. Also known as adobo sa asin since it uses salt or white adobo because it lacks the dark color of the soy sauce, this adobo is still as flavorful and tangy in flavor.
ADVERTISEMENT - CONTINUE READING BELOW
Recommended Videos
Feel free to mix and match the pork with chicken pieces just like any other adobo recipe.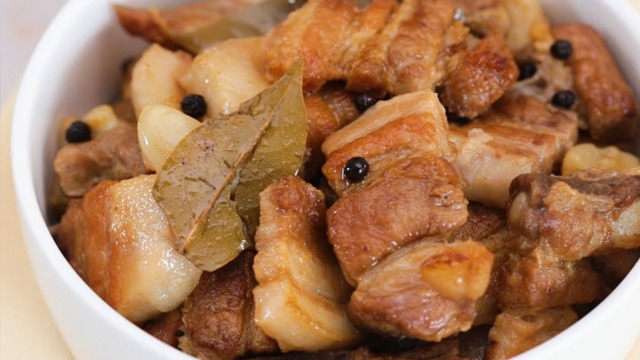 Adobong Puti Recipe
Posted in:
Recipe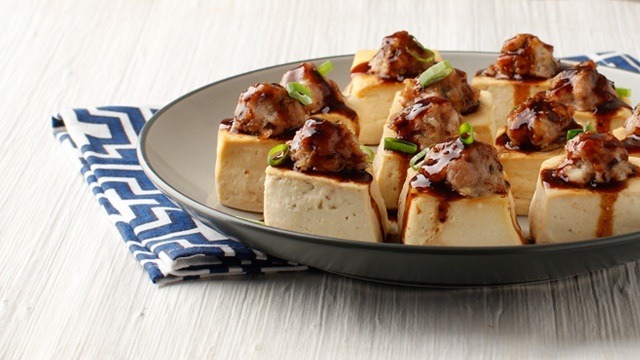 Tokwa or tofu is a meatless option that is also inexpensive, so it's not a wonder that there are many ways to cook it to make it delicious. It can be fried, stewed, stir-fried, and steamed. This steamed tokwa recipe is a Chinese-inspired one that uses a little cooking wine, oyster sauce, and soy sauce to make a delicious meal that is not only impressive to serve to your diners but also super tasty, too.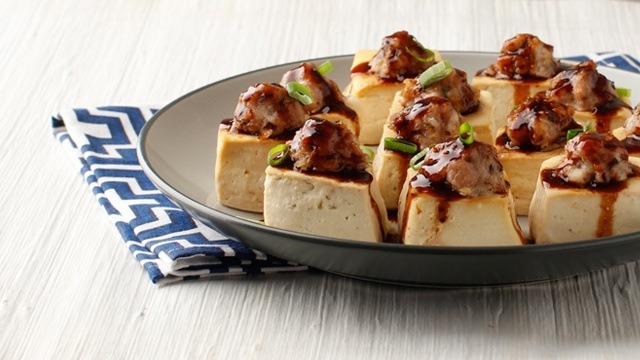 Chinese Stuffed Tofu Recipe
Posted in:
Recipe
Here are more ingredient ideas and suggested recipes to try if you want to avoid using onions or minimize your use of the expensive ingredient:
***