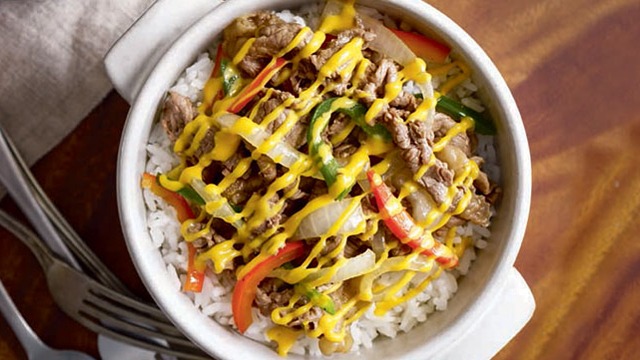 Rice makes every meal super satisfying and rice bowls are the answer to effortless meals. Our favorite thing about rice bowls has to be the way it catches all the sauce from your ulam for your rice to soak in. No drop of flavor is wasted as all the wonderful juices, glazes, and sauces drip straight into your rice!
If youre a big fan of rice, make sure you bookmark these rice bowl recipes:
Pork Rice Bowls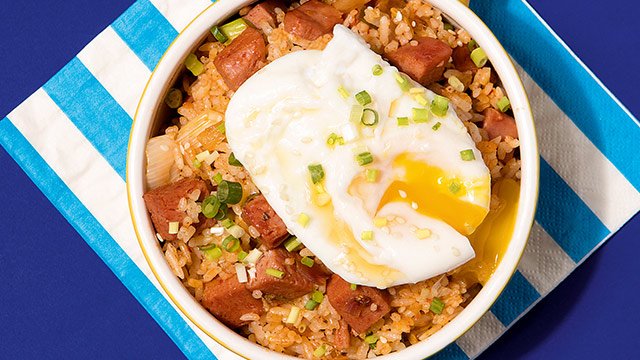 1 Kimchi Fried Rice Recipe
Flavorful kimchi, fermented cabbage that's bursting with sweet, sour, and salty flavors, makes it the perfect way to season your rice. Paired with the meatiness of bacon or luncheon meat, either of these bowls is sure to satisfy your hunger pangs.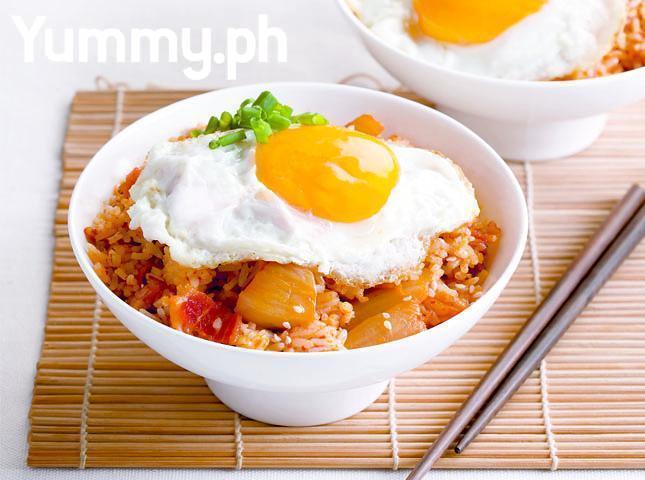 Kimchi Fried Rice
Posted in:
Recipe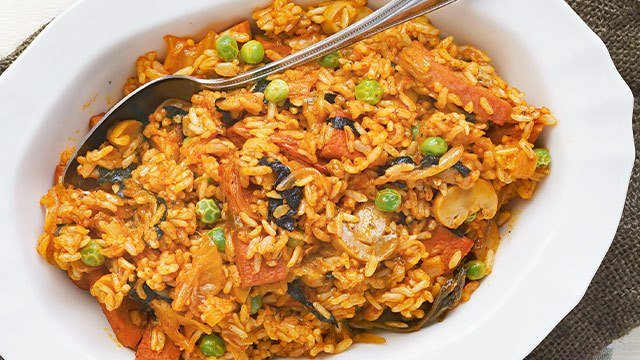 Kimchi and Spam Fried Rice Recipe
Posted in:
Recipe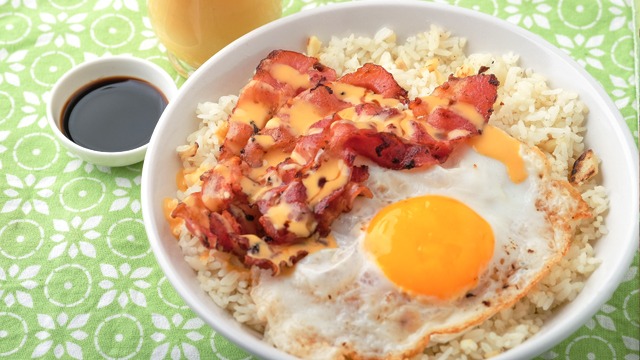 2 Bacsilog With Cheese Sauce Recipe
A classic student dish in the Taft area, you can still enjoy this wherever you are. If you love bacon, rice, and egg, you'll love it even more with a sweet and spicy cheese sauce that brings everything together.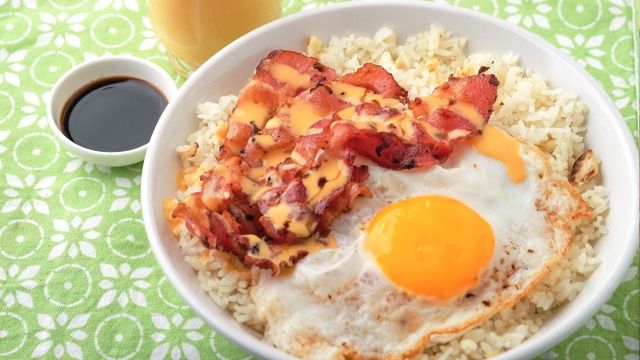 Bacsilog With Cheese Sauce Recipe
Posted in:
Recipe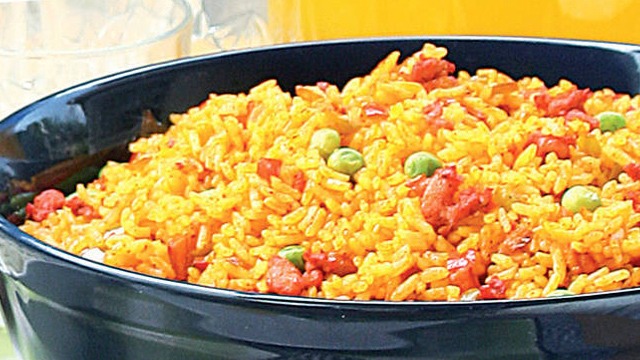 3 Pork Barbecue Java Rice Recipe
Leftover barbecue? Transform it into this delicious rice bowl.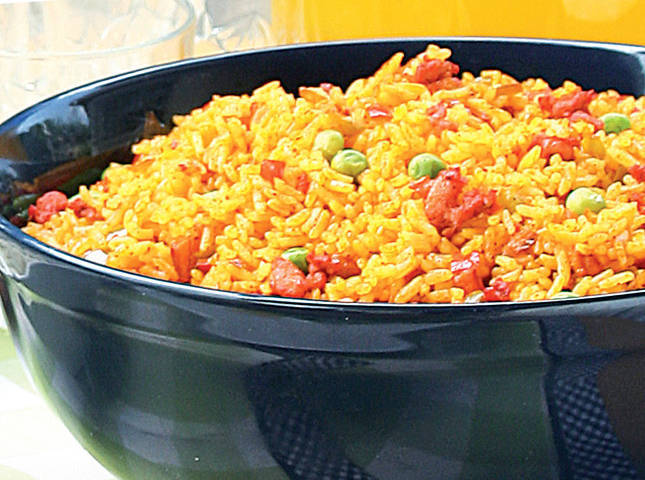 Pork Barbecue Java Rice
Posted in:
Recipe
Chicken Rice Bowls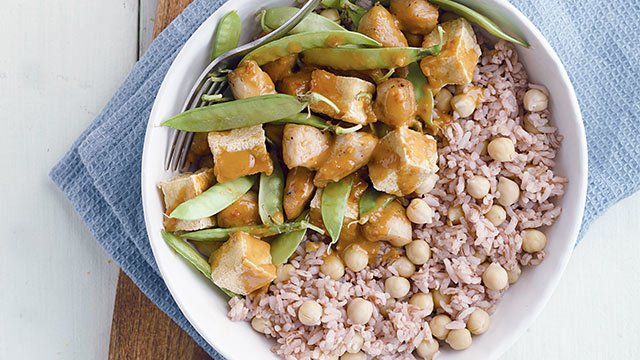 4 Spicy Peanut Chicken and Tofu Recipe
ADVERTISEMENT - CONTINUE READING BELOW
Recommended Videos
Have you tried using peanuts to flavor your dishes? You should! It's a transformative ingredient. Spicy peanut chicken makes this healthy recipe exciting.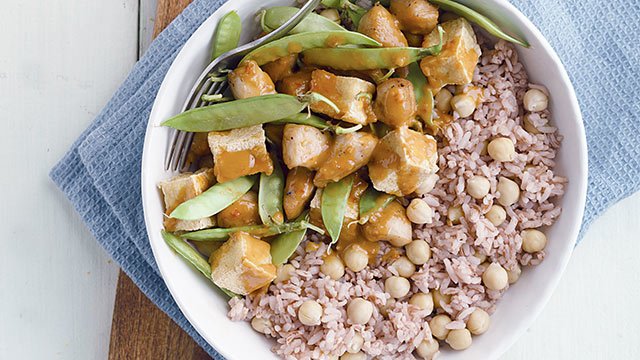 Spicy Peanut Chicken and Tofu Recipe
Posted in:
Recipe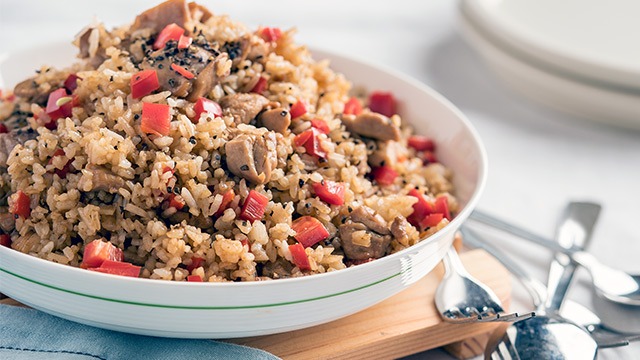 5 Chicken Pepper Rice Recipe
Delicious doesn't need to be complicated. This rice bowl will transform your chicken leftovers with just a few pantry staples.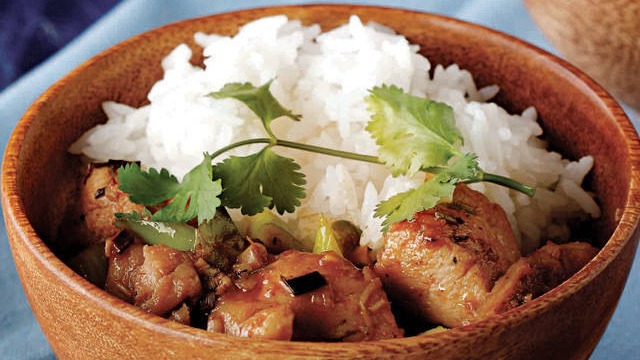 6 Lemongrass Chili Chicken Recipe
This stir-fried chicken dish explodes with flavor, making it the perfect topping for your hot, steaming rice.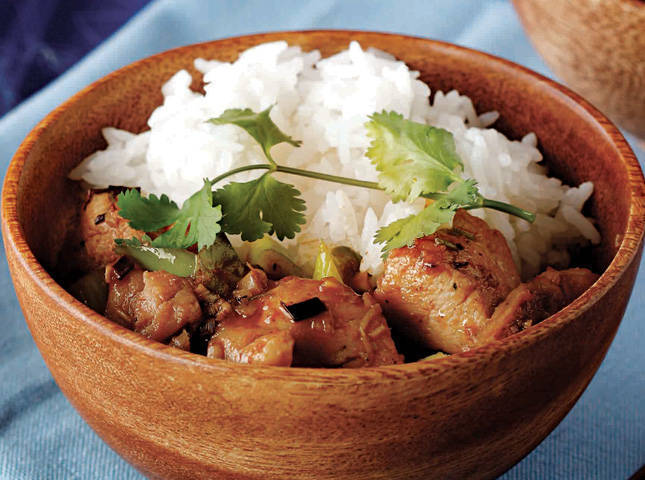 Lemongrass Chili Chicken
Posted in:
Recipe
Seafood Rice Bowls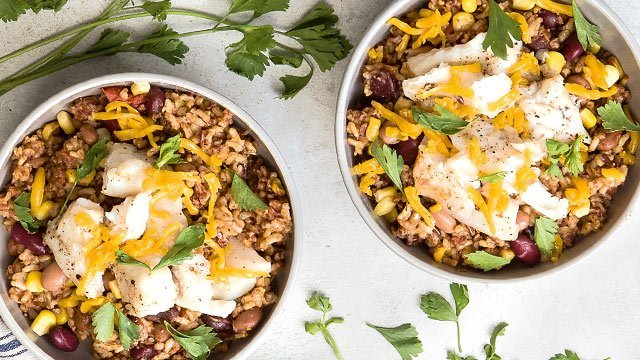 7 Fish Burrito Bowls Recipe
If you love burritos, you'll go crazy for this recipe. All the different flavors of burritos, from the beans to the spices, all go in one bowl. Plus, the bowl makes this "burrito" easy to eat!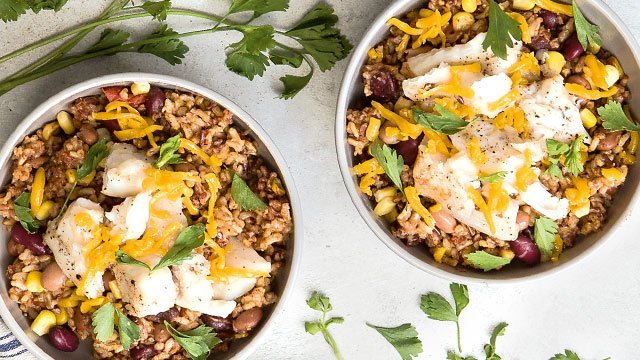 Fish Burrito Bowls Recipe
Posted in:
Recipe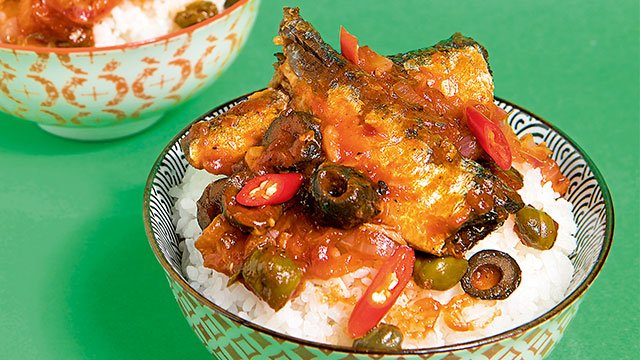 8 Sardines Rice Bowl Recipe
Elevate your Spanish sardines with some added flavor. We chose an extra large bowl of rice to accommodate our appetite for this one.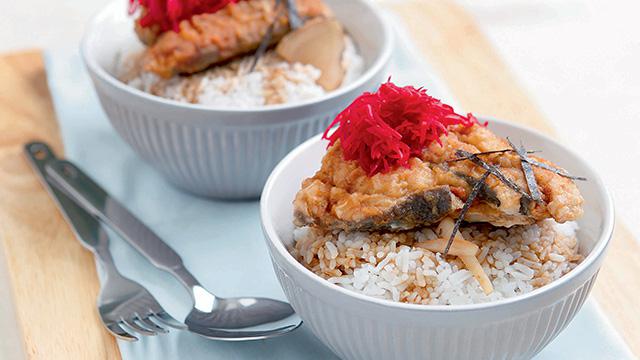 9 Bangus Belly Donburi Recipe
Get that delicious, melt-in-your-mouth bangus belly in a bowl! These crispy bangus fillets are infused with an array of addicting flavors that's a delicious match to steamed rice.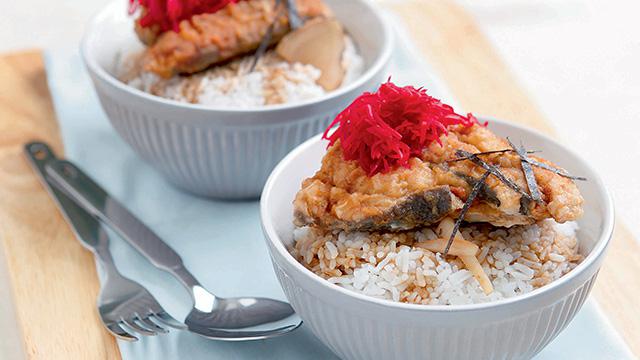 Bangus Belly Donburi
Posted in:
Recipe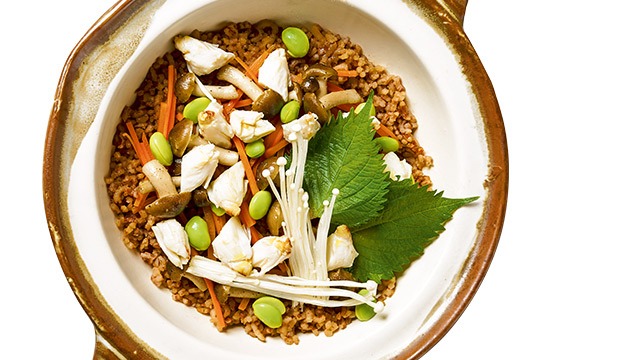 10 Fresh Crab Rice Bowl Recipe
Fresh crab is one of those wonderful yet rare and special dishes you can have. It only makes sense to prepare it with other special ingredients. In this recipe, fresh crab is partnered with heirloom red rice. Yum!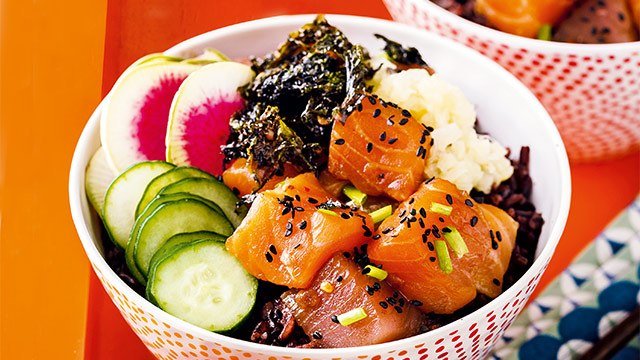 11 Poke Bowl Recipe
Hawaiians have their own, delicious rice bowls that make the best of their fresh seafood. You can make it, too! You can get sushi-grade tuna, salmon, and other fresh seafood here.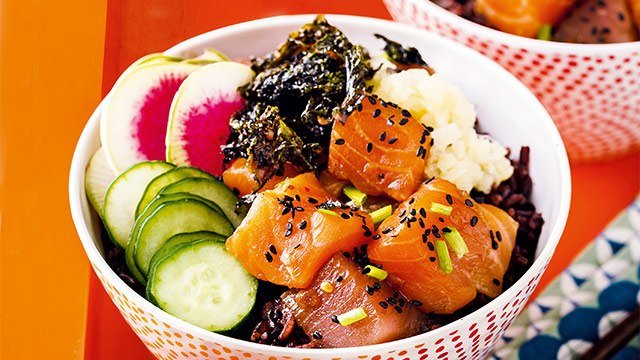 Poke Bowl Recipe
Posted in:
Recipe
Beef Rice Bowls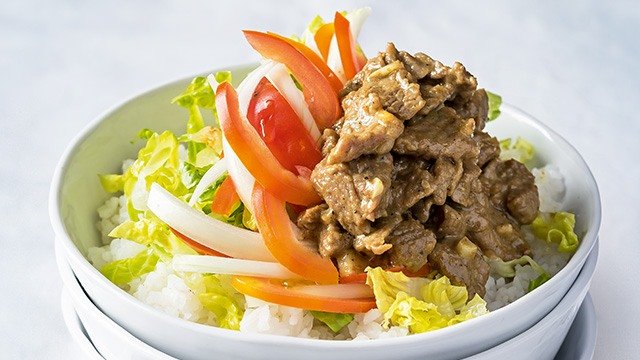 12 Beef Shawarma Rice Recipe
Savor in the flavors of beef shawarma with this easier-to-eat and easier-to-make version!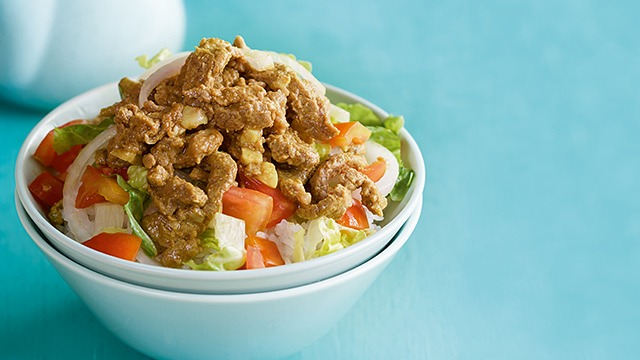 Beef Shawarma Rice Recipe
Posted in:
Recipe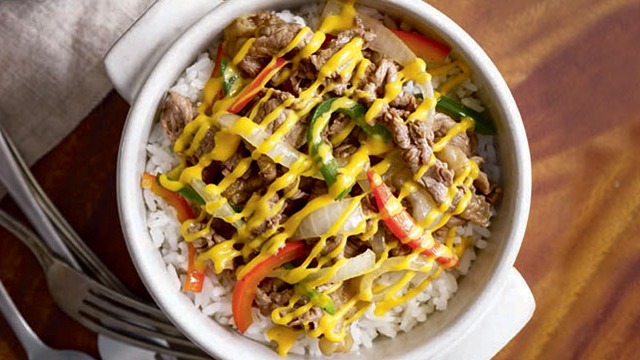 13 Cheese Steak Rice Recipe
Beef and cheese go so well together: think cheeseburgers, cheesy beef Jamaican patties, and Philly cheese steak sandwiches. The same unbeatable combo makes this dish scrumptious.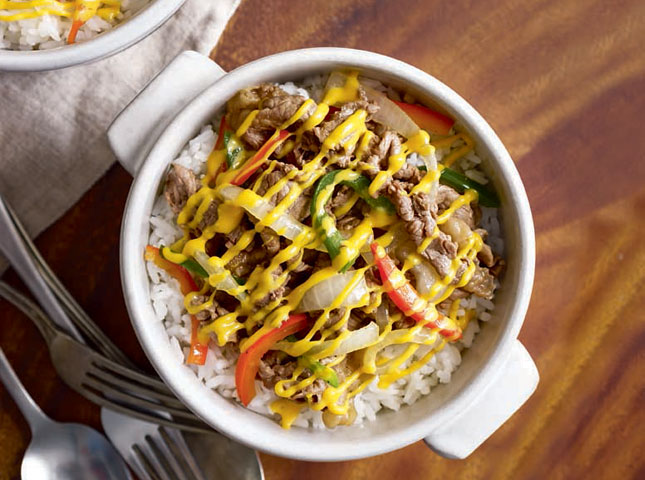 Cheese Steak Rice Recipe
Posted in:
Recipe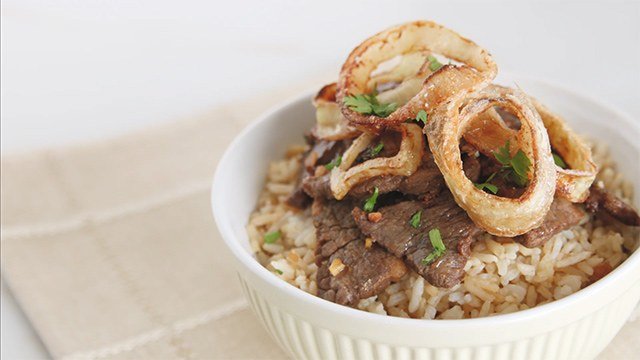 14 Beef Steak Rice Bowl Recipe
All that delicious, flavorful sauce drips straight to your rice! We're drooling just thinking about it!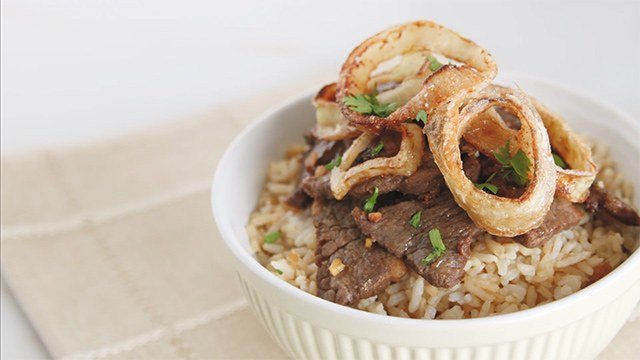 WATCH: How to Make Beef Steak Rice Bowl
Posted in:
Cooking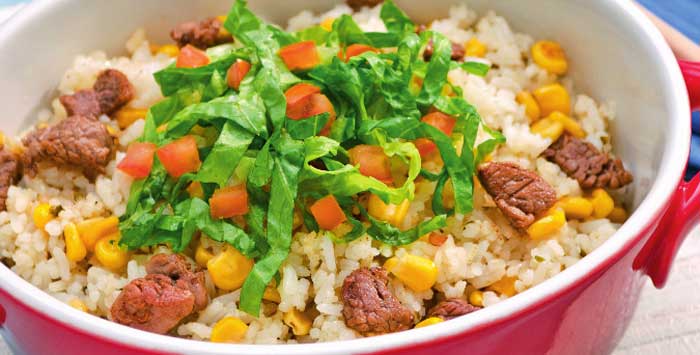 15 Taco Rice Bowl Recipe
The flavor of tacos remains unforgettable. We can't help but crave its delicious flavors repeatedly. Thankfully, there's this easy taco rice bowl recipe on standby.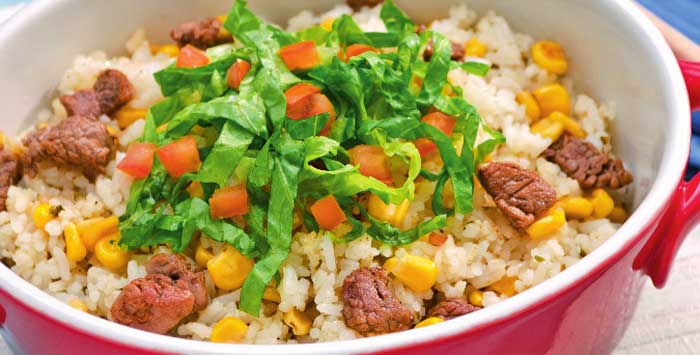 Taco Rice Bowl Recipe
Posted in:
Recipe
ALSO READ: