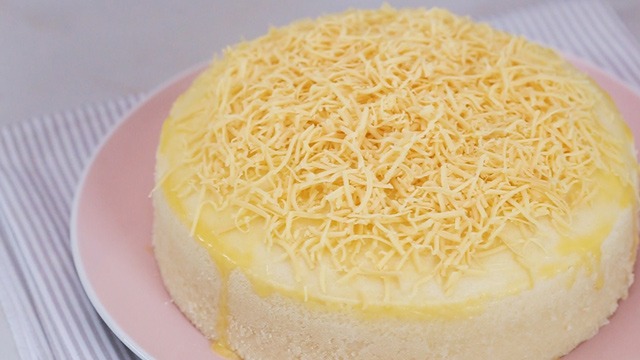 Love puto and can't get enough of it? This giant rice cake is slathered in melted butter and then topped with a ton of grated cheese. It's definitely made for sharing! 
Puto Cake Recipe 
Takes 50 minutes
Makes 12 servings
4 cups rice flour
2 cups sugar
2 tablespoons baking powder
1 teaspoon salt
1 cup evaporated milk
2 cups water 
2 large eggs, at room temperature
1/4 cup butter, melted
1/2 cup cheddar cheese, grated
1 Preheat a steamer. Butter and line an 8-inch cake pan with parchment paper. Set aside.
2 In a large bowl, mix rice flour, baking powder, sugar, and salt together. Make a well in the middle and pour in evaporated milk, water, and egg together. Whisk until well combined and the sugar has dissolved.
3 Pour mixture into the prepared cake pan then place into the preheated steamer. Steam for 40 minutes. Check doneness with a barbecue stick inserted into the middle. Remove from the heat once cooked through. Let cool until just warm before removing from the pan and discarding the parchment paper. Transfer to a plate, brush with melted butter, and top with grated cheese. slice and serve.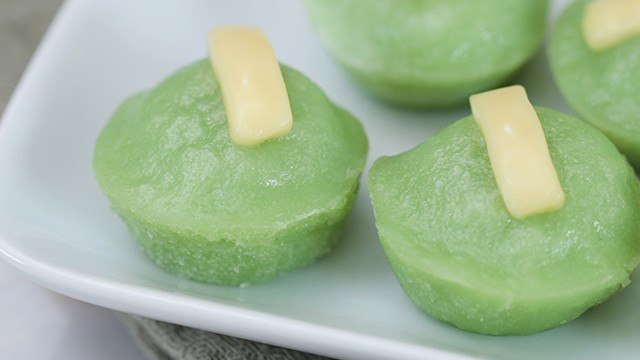 WATCH: How to Make Pandan Puto
Posted in:
Cooking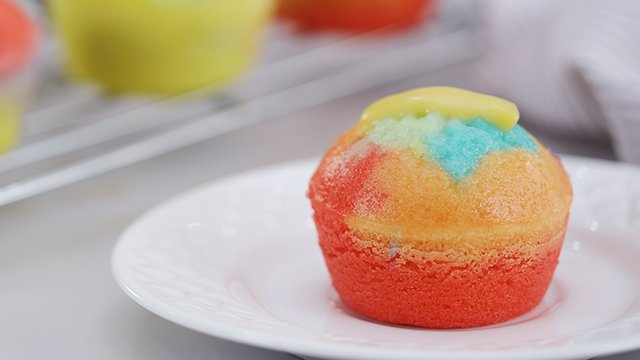 WATCH: How to Make Rainbow Puto
Posted in:
Baking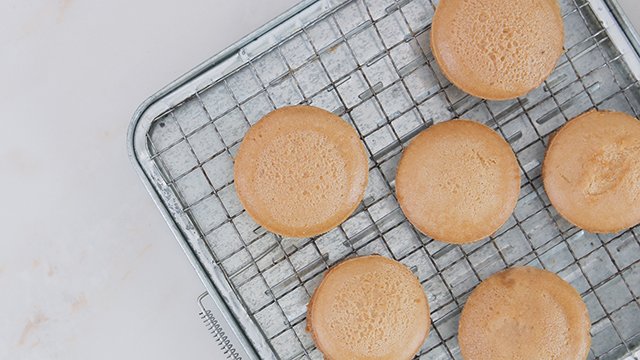 WATCH: How to Make Brown Sugar Puto
Posted in:
Cooking