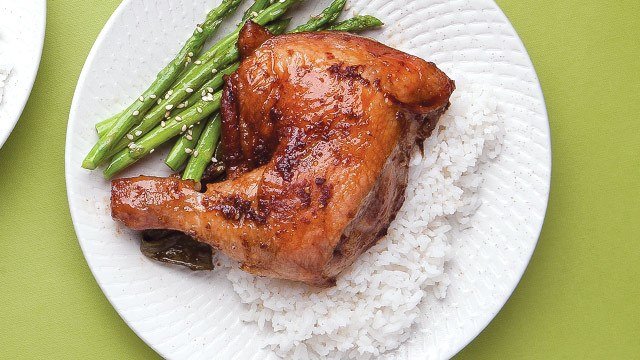 There are plenty of ways to cook your chicken but one of the healthiest, most delicious ways, has to be roasting! Another great reason to roast more chicken is that it cooks up a bulk of chicken in one go, making it absolutely ideal for cooking lots of flavorful, tender chicken in advance—perfect for the lunch box! Want to make baon ahead of time? Check out these recipes: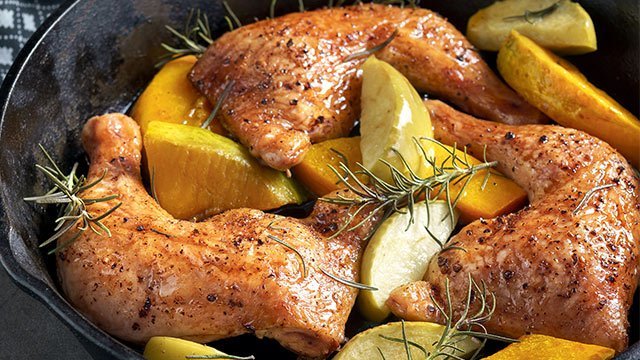 1 Roast Chicken with Squash Recipe
All good roast chicken recipes need to come with a delicious side dish! With this recipe, you get to bake your chicken legs with your squash and apple sides at the same time! The squash and apples really turn it into a hearty, healthy, and interesting delicious dish that will make you smile come lunch time.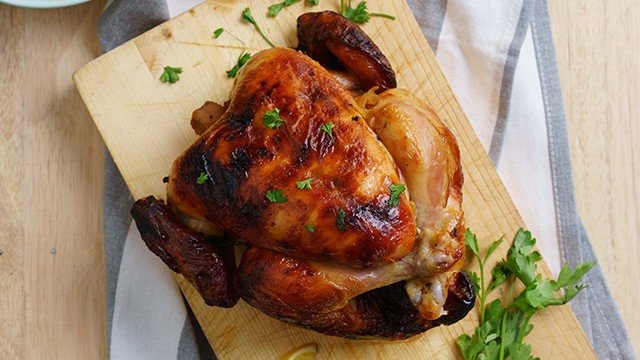 2 Marinated Roast Chicken Recipe
It's always fascinating to use unexpected ingredients in delicious recipes. In this recipe, it uses instant coffee in its marinade, helping both tenderize and flavor the chicken. You also get earthy-sweet cinnamon and tangy orange flavors that really upgrades your usual roast chicken.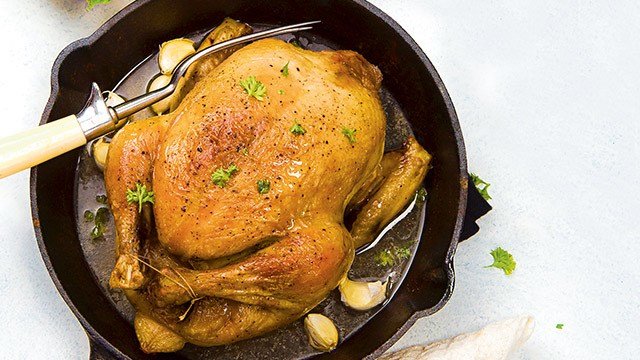 3 Roast Chicken with Sausage Stuffing Recipe
When you incorporate sausages into your chicken, you're also incorporating all the delicious spices and flavors it comes with. You can't go wrong with this recipe.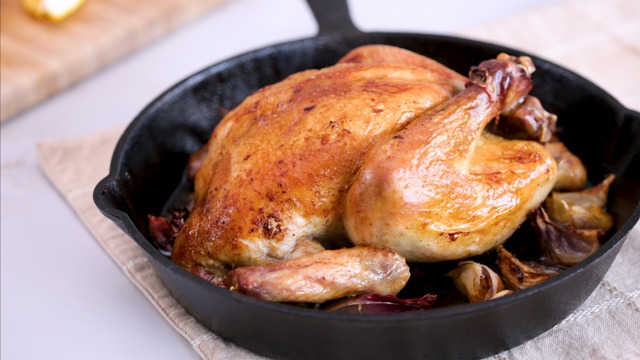 4 Garlicky Buttered Chicken Recipe
You don't have to overcomplicate chicken for it to be delicious. All you need is butter, garlic, red onions, and bright, delicious lemon. Don't forget the gravy!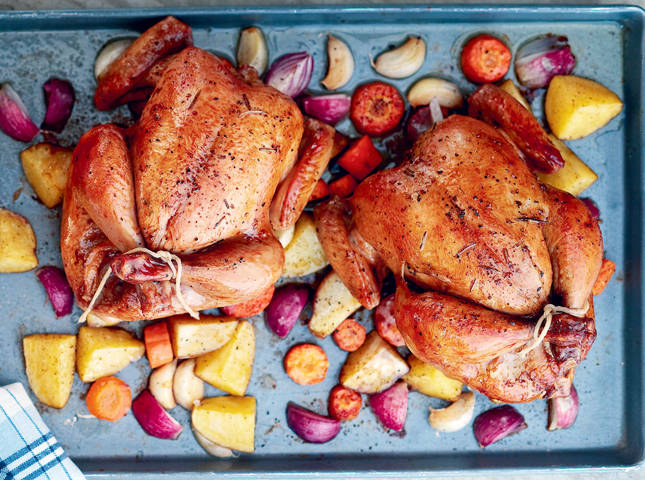 5 One-Pan Roast Chicken and Vegetables Recipe
Using just one pan means two things: it's easy to do, and it's easy to clean after. This basic roast chicken recipe is perfect if you want to experiment with sauces throughout the week.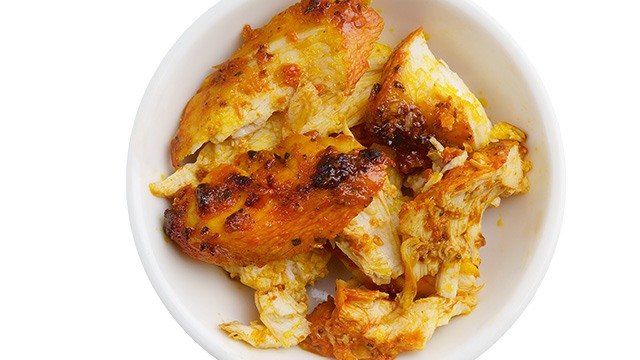 6 Roasted Achiote Chicken Recipe
This 40-minute roasted chicken recipe comes to life with delicious spices and vibrant tangy orange and lime!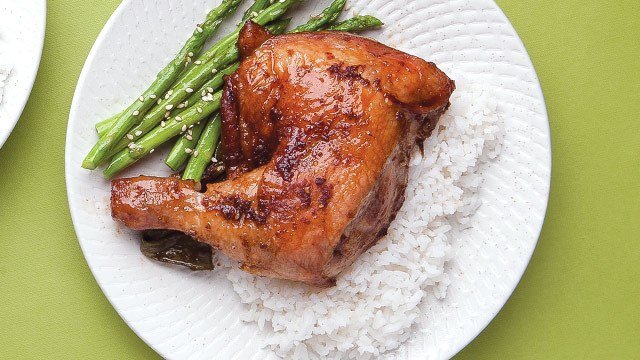 7 Ginger-Soy Roasted Chicken Recipe
Don't make your recipe more complicated than it needs to be! To make good roast chicken recipe, use basic ingredients you already have to make it tasty! Here, you make use of a lot of mostly pantry staples to make a delicious sauce to season your chicken.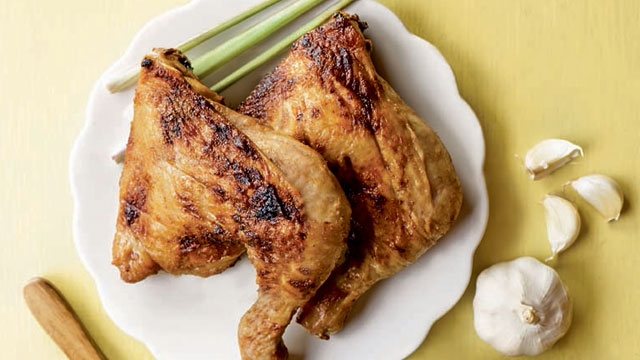 8 Roasted Tamarind Chicken Recipe
This 55-minute roast chicken recipe has a secret ingredient that gives it a delicious, vibrant tang: sinigang sa sampaloc mix! It's absolutely amazing!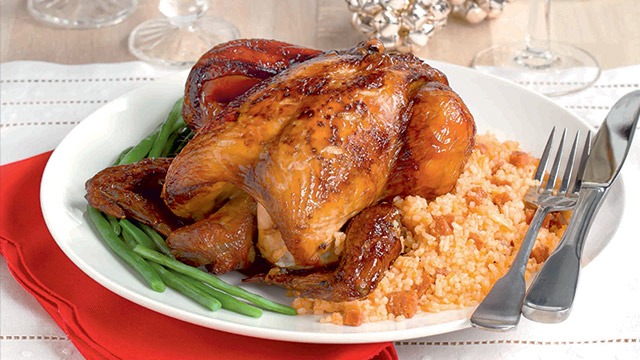 9 Roasted Spring Chicken with Chorizo Rice Stuffing Recipe
You don't just get delicious chorizo rice, but the chorizo's flavor also bumps up your roasted spring chicken's flavor profile.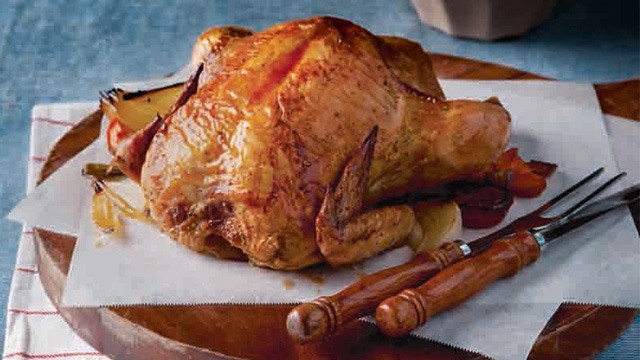 10 Stuffed Roast Chicken Recipe
Stuffing roast chicken is a genius idea in so many ways. You not only get to cook two things at the same time, but you also get the flavors interacting and infusing with each other.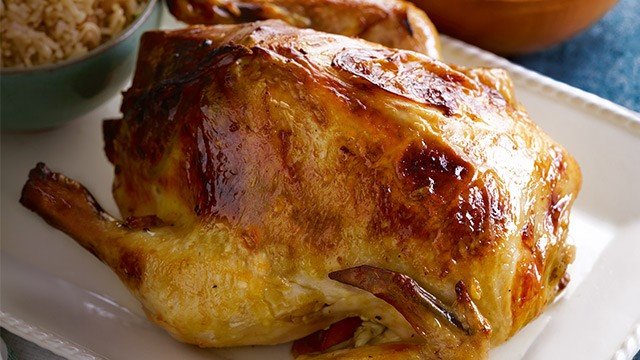 11 Lechon Manok with Sisig Rice Stuffing Recipe
This roasted chicken alone is awesome, tenderized, and flavored with patis and calamansi, while giving that distinct, delicious fragrance with lemongrass—but add in the sisig rice stuffing? It's nothing short of spectacular. This flavor-bomb will make baon so delicious, you'll gladly have it every day of the week.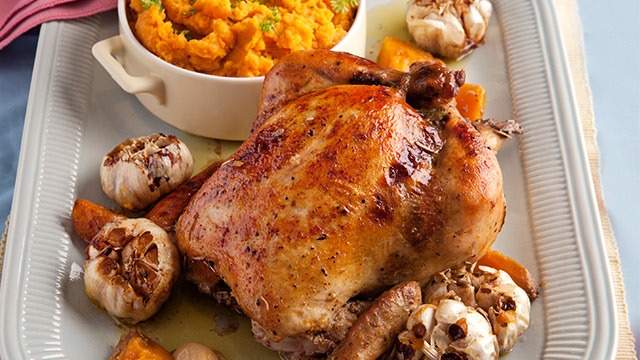 12 Roast Chicken with Mashed Garlic Sweet Potatoes Recipe
This herby, delicious roast chicken's got melt-in-your-mouth skin and extremely tender, moist skin you'll love. Oh, and we just have to tell you how amazing the roasted garlic on the side is. The garlic transforms both in texture and flavor, becoming creamy and sweet through roasting. You have to try it!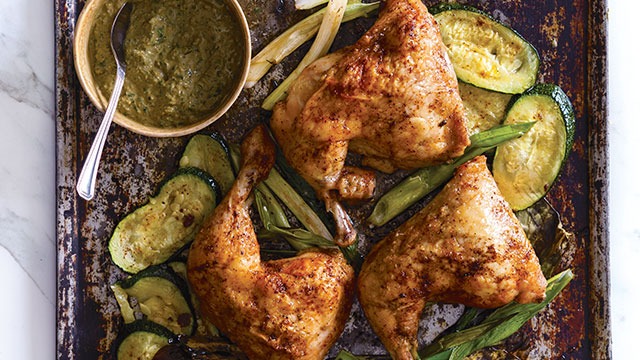 13 Roast Chicken with Pesto Recipe
If there's something you truly need to know about packed lunches, the flavor is utmost important. Texture and temperature might be out of your control, but the good, strong flavor will always come through. That's what makes this roast chicken recipe so perfect for your lunch box. With spices boosting the flavor profile of the chicken and delicious, herby, bright, and creamy pesto complementing those flavor with its herby punch, your lunch will undoubtedly satisfy.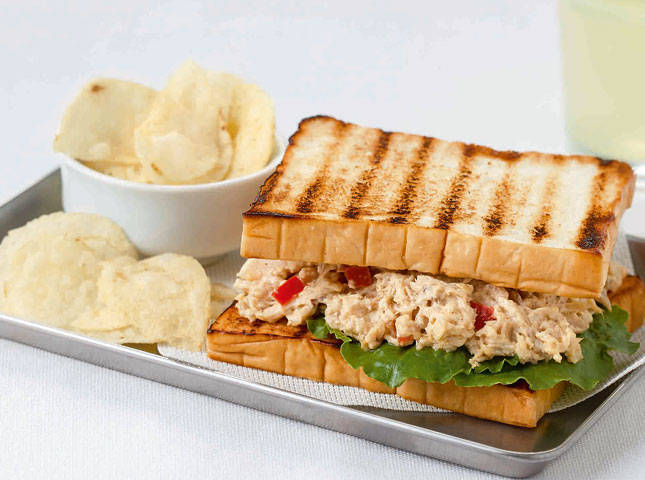 14 Roast Chicken Salad Sandwich
Don't want to make roast chicken? You can actually just buy readily available roast chicken from the groceries and transform it into something special, like this easy sandwich filling.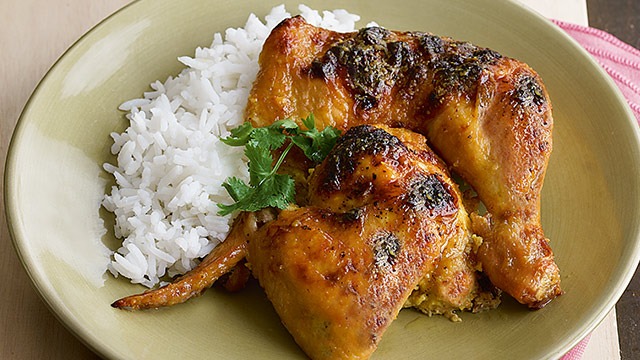 15 Roast Chicken in Coconut Milk Recipe
Did you know that coconut milk can be used to tenderize your chicken in the most delicious way? You have to try it to believe it.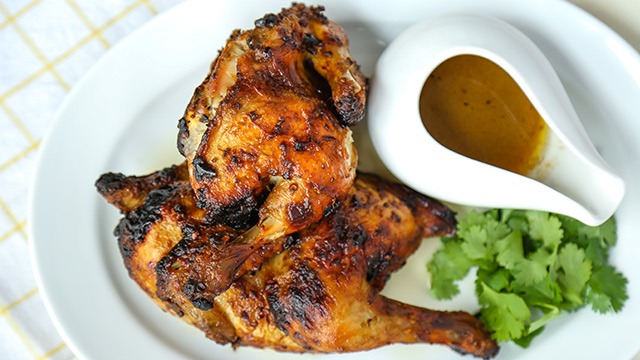 16 Sambal Roast Chicken Recipe
"Sambal" is a southeast Asian spice paste that makes use of the region's most delicious aromas and flavors: shallots, ginger, garlic, red chilies, coriander, cumin, coconut milk, lemongrass, and even muscovado sugar. With this recipe, you get all that goodness packed into your chicken. Those bold flavors will do especially well when packed up for lunch. Also, who doesn't love a little heat in the middle of the day to help you perk up and wake up?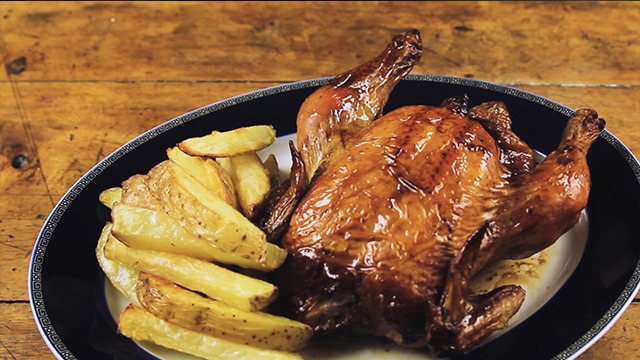 17 Turbo Broiler Chicken Recipe
You don't always need an oven to make your roast chicken. You can also use that handy turbo broiler you probably already have! Make sure to use the drippings that melt off your chicken! Those rendered, flavorful bits make the perfect, flavorsome gravy.
You have to try at least one of these recipes! Once you start making your own roast chicken, you'll discover a whole new side to chicken. You just can't get roast chicken as good as the ones you can make!
Need more make-ahead recipes for lunch? We have some here. Or perhaps your priority for this week's lunches are to save time, then click here.
ALSO READ: