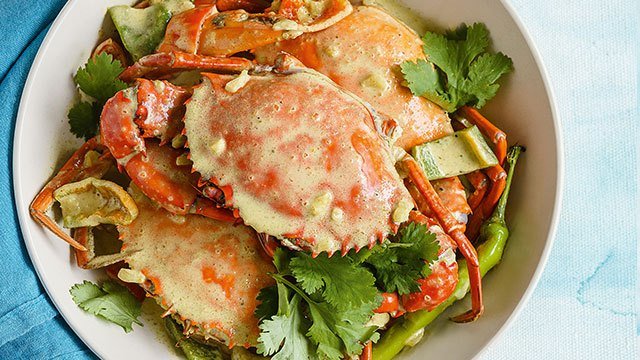 Planning your holiday spread or thinking of what potluck dish to bring to a party? Make any of these delicious seafood dishes, and you're sure to make drool-worthy, delicious memories that will last through the year: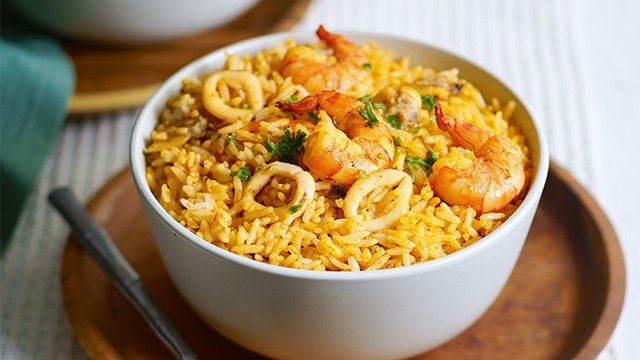 1 Aligue Fried Rice Recipe 
Not all extremely delicious, indulgent dishes are hard to make. This recipe's simplicity lets the main ingredient truly shine: the aligue or crab fat! We won't be eating this dish all year-long, but the holidays are a great excuse to dive into the sinful glory that makes this a simple rice dish instantly more indulgent.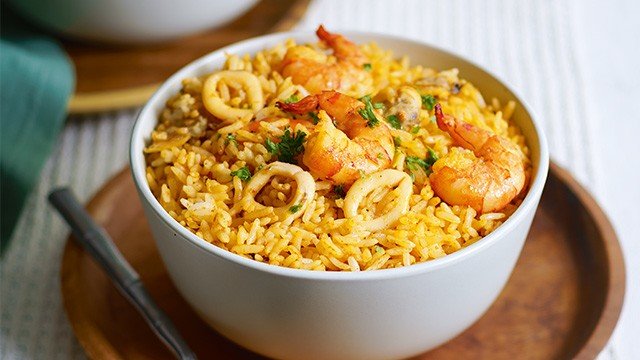 Seafood Aligue Fried Rice Recipe
Posted in:
Recipe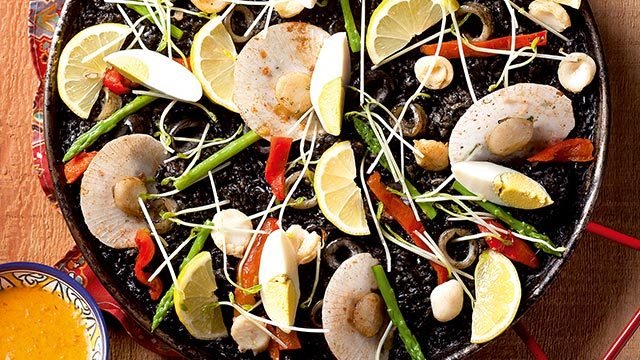 2 Seafood and Squid Ink Paella Recipe
Give in to your love for rice with this extra indulgent paella recipe. This recipe is rife with the distinct, delicious squid ink and mixed with a cornucopia of seafood that is then livened up with a spritz of lemon.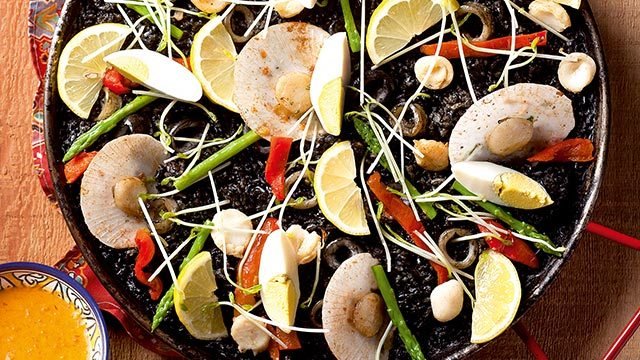 Seafood and Squid Ink Paella Recipe
Posted in:
Recipe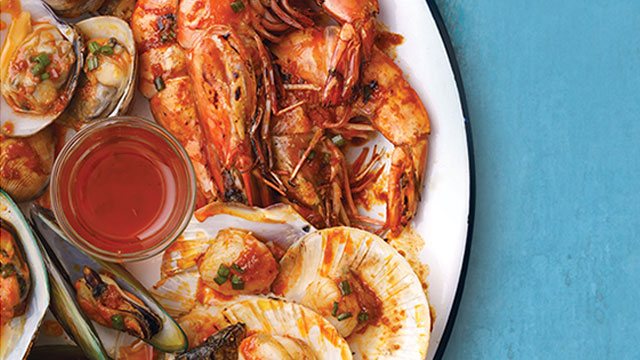 3 Grilled Seafood Platter with Atsuete–Calamansi Sauce Recipe
We can't think of a better cooking method for seafood than grilling. Grill your seafood to get the smoky notes and charring you just can't achieve any other way. Served with the atsuete–calamansi sauce, you amplify the sweetness and tenderness of shrimp, clams, scallops, prawns, and tawilis with each dip.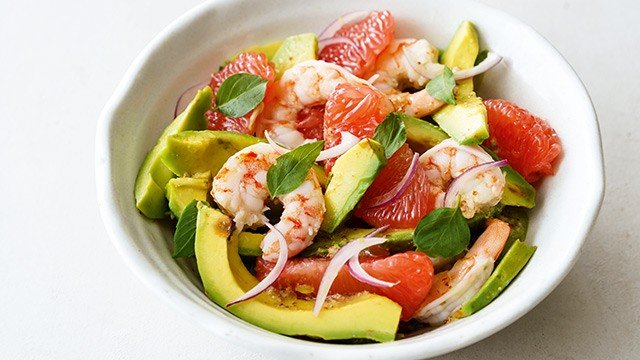 4 Shrimp and Avocado Salad Recipe
Here's a hot tip for your holiday spread: always have some salad. You'll need its freshness to complement the heaps of ham you're going to be munching on. Don't fret though! Salad doesn't have to be boring. This recipe celebrates the inherent sweetness of the fresh shrimp with the tang from the suha and the healthy creaminess of the avocado.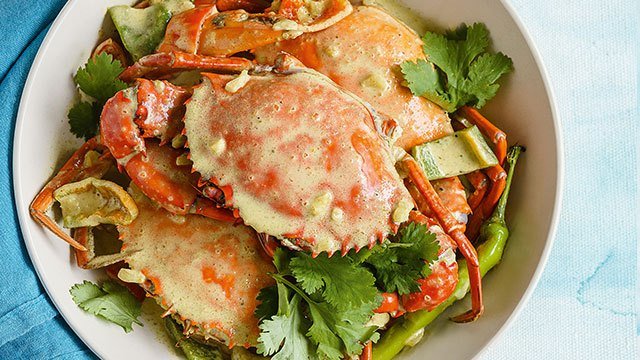 5 Yellow Curry Crab Recipe
Many people wish they could eat crab every day, but that's just not realistic. What is realistic is finally getting your fill this Christmas. When is a better time to justify the price tags on these worth-it crustaceans than the holidays? Plus, there's nothing like the experience of your whole family using their hands in a boodle fight for the best crab parts! 
Having the family for Noche Buena means the entire clan is together unlike any other time of the year. It's just right that you dish out the best-tasting dishes you can make, so that when dinner time comes, you can sit down with family and enjoy the moments together,  sharing the delicious dishes that you know you cooked with love.
Which one of these indulgent seafood recipes will you be making this Christmas?
ALSO READ: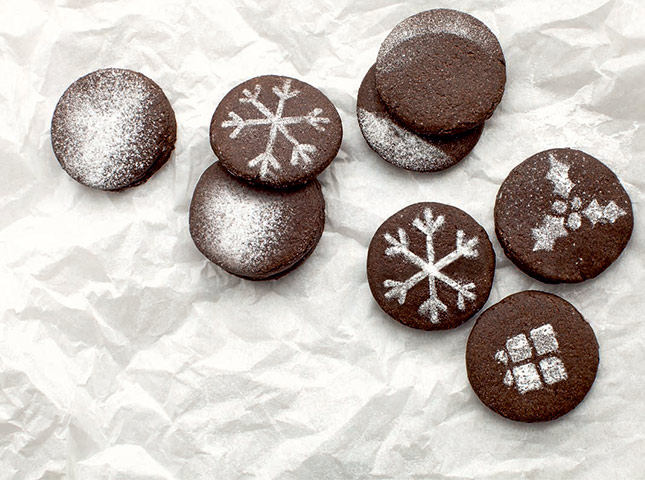 Chocolate Christmas Cookies Recipe
Posted in:
Recipe