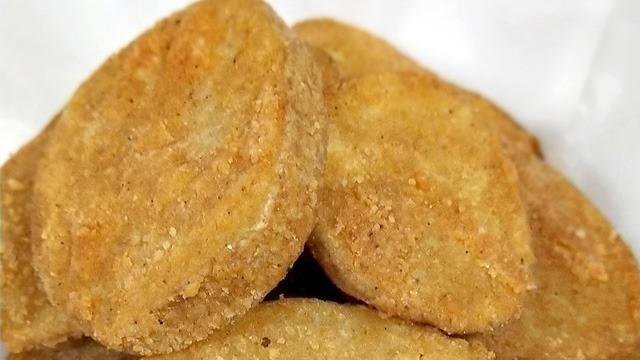 What is your favorite menu item to order at Shakey's? Is mojos one of them? We bet it is, and we totally agree with you. Those potato rounds, cooked to perfection so that it's crispy on the outside and soft and tender on the inside, have a cult following. The coating that these potatoes are tossed in, the fried chicken breading that makes the fried chicken and potatoes meal so irresistible, is a winning seasoning.
So when Shakey's Japan released the recipe for the famous potato rounds, many attempted to try the recipe. Unfortunately, the recipe wasn't as detailed as many would have liked. The "fried chicken seasoning" stumped everyone! That signature fried chicken breading is still a mystery!
The process is honest and results in the mojos-style that Shakey's serves. It's the flavor that may disappoint since you may not achieve the same mojos flavor.
We may never know that awesome fried chicken seasoning but until then, let's perfect how to make the potatoes. If, however, you're still having problems making your mojo potatoes, Jepp G. Tan, a Yummy.ph contributing recipe developer, has tips and tricks you can use to make your version of the mojos a success.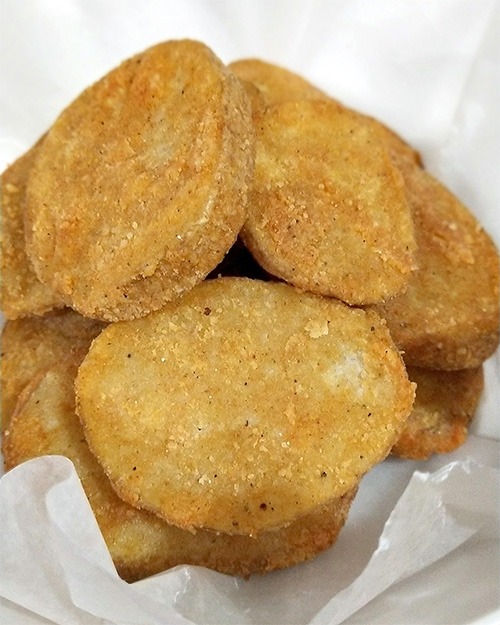 1 Soak then rinse sliced potatoes in water.
"Ibabad ang sliced potatoes first para matanggal yun excess starch. Then pat dry after." This does two things: the water will prevent the potatoes from oxidizing and turning brown and when you rinse, it will wash away the excess starch from the potatoes that may prevent it from becoming crisp when you fry. Patting these potatoes dry will also ensure that the breading will stick.
2 Steam the potatoes.
The first step of the cooking process is really the steaming of the potatoes. Once you have sliced your potatoes into rounds, place these in a steamer and steam for around 10 to 15 minutes or until the potatoes are tender. "I love steaming kasi mas mabilis lumambot," says Jepp.
3 Use an eggwash before breading!
"Kahit hindi fully coated ang potatoes okay lang," Jepp says, but if want your potatoes fully coated, he says, "Dip it in eggwash. Then breading. Let it sit for a while para ma-absorb ng eggwash yun breading. Then fry."
4 Mix a little flour with the breading.
Not all fried chicken breading mixes are the same and Jepp says, "If it's too salty, mix the breading with flour." Remember, everyone has a different level of saltiness and a little flour, around 1/4 to 1/2 cup flour mixed with the breading mix can offset the saltiness.
ALSO READ: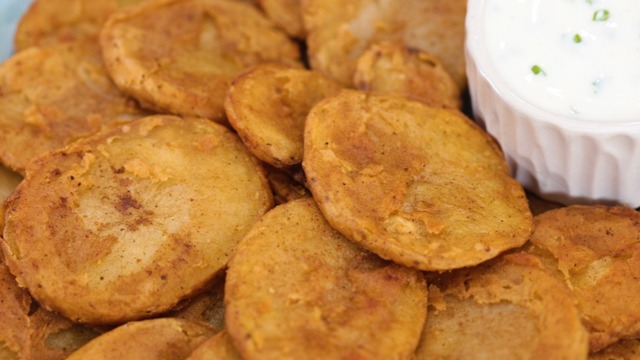 Shakey's Japan Released "Mojos" Recipe So People Can Cook At Home During Quarantine
Posted in:
News + Trends
ADVERTISEMENT - CONTINUE READING BELOW
Recommended Videos