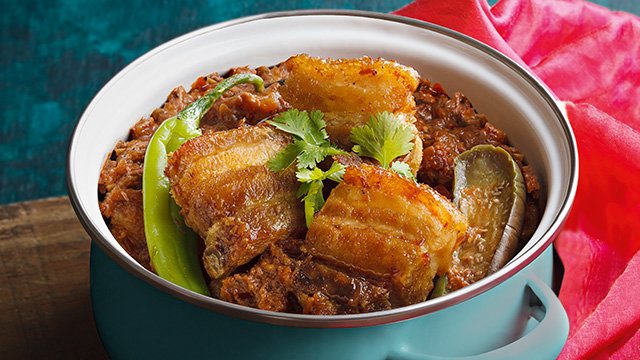 Bagoong is more than just sawsawan—it's an ingredient! You're missing out if you're not using it in your cooking. Its complex flavor can liven up a dish with notes of powerful hits of sweet, salty and umami. Here are dishes which use bagoong so you can start discovering ways to incorporate into your dishes, too.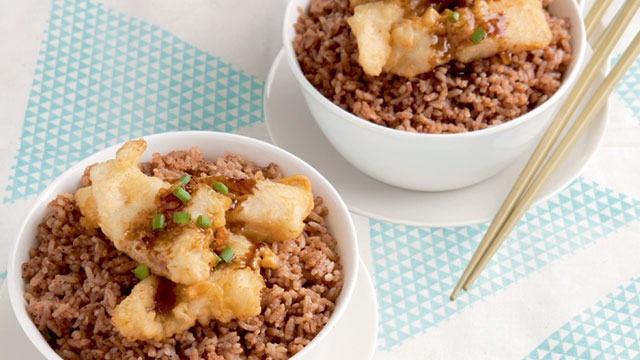 1 Bagoong Rice
This kind of "fried rice" is so good, it doesn't really need another dish to make it a complete meal! Vibrant with flavors, this dish will have sparks flying in your mouth when combined with julienned green mangoes. We suggest you pair this with something simple like blanched veggies, boiled vegetables, or grilled meat skewers so the flavorful rice can be the star.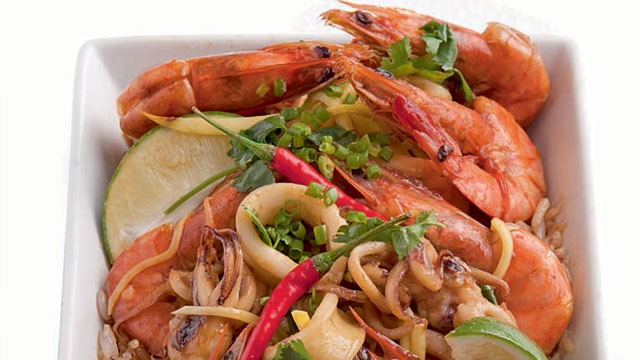 Seafood Bagoong Rice Recipe
Posted in:
Recipe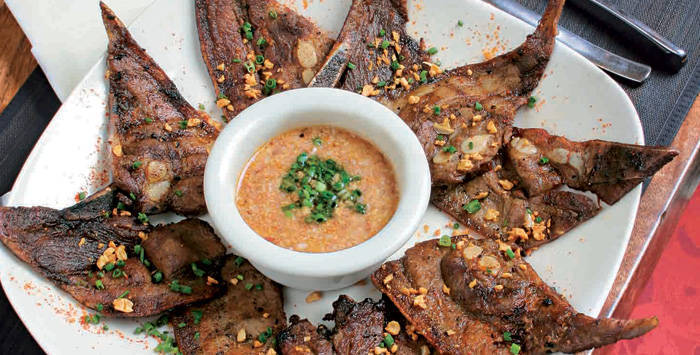 2 Peanut-Bagoong Dip and Bagoong Sauce
We have two bagoong sauce variants for you to try with your grilled liempo to show off that this pairing is indeed a match made in heaven. The meaty, smoky liempo's taste is amplified by the bagoong in the sauces. Dip to try it!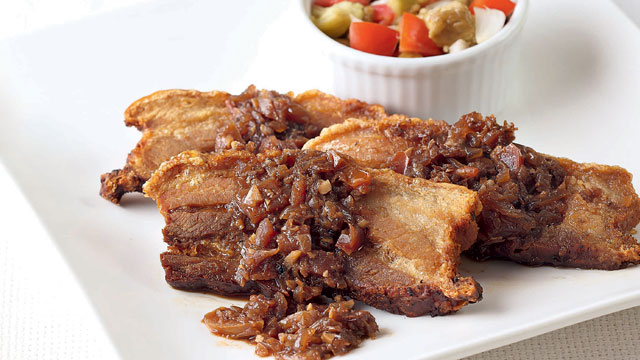 Crispy Lechon Liempo with Bagoong Sauce
Posted in:
Recipe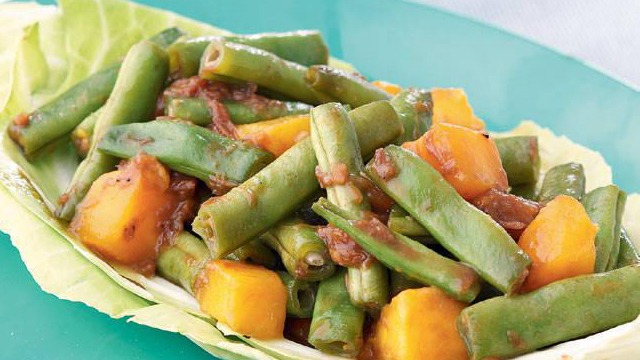 3 Bagoong-Sautéed Beans with Mangoes
Dipping your veggies into bagoong is one thing, sautéing them in the flavorful shrimp paste is another. With the addition of heat, bagoong coats these veggies fully for a truly delicious bite every time.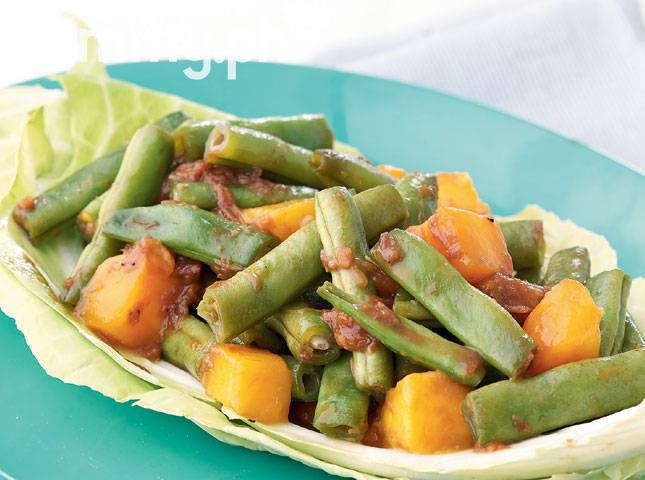 Bagoong-Sauteed Beans with Mangoes
Posted in:
Recipe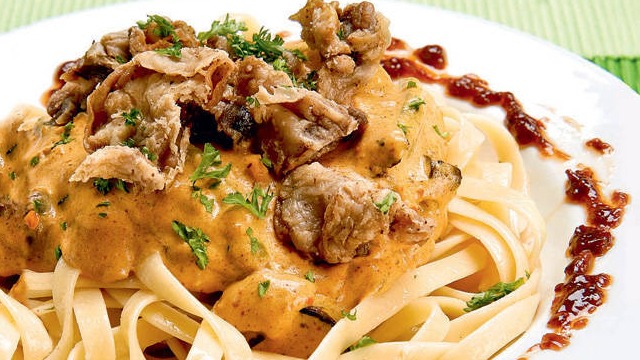 ADVERTISEMENT - CONTINUE READING BELOW
Recommended Videos
4 Kare-Kare Pasta
If you thought bagoong was indulgent enough, then you haven't tried our kare-kare pasta yet! Topped with chicharon bituka to make this dish even more decadent, bookmark this recipe for a cheat day to die for!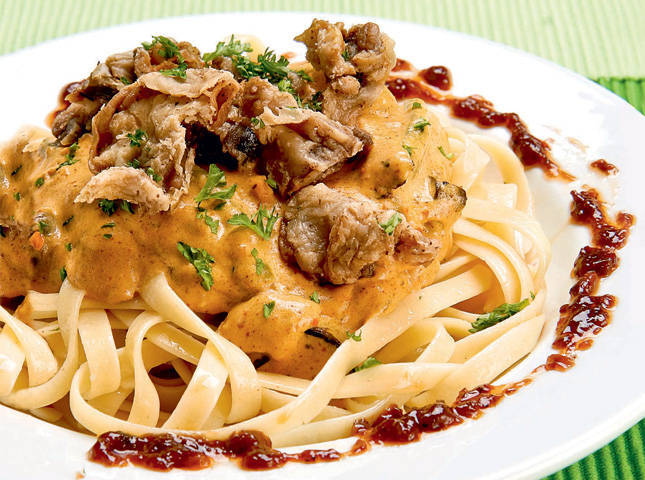 Kare-Kare Pasta
Posted in:
Recipe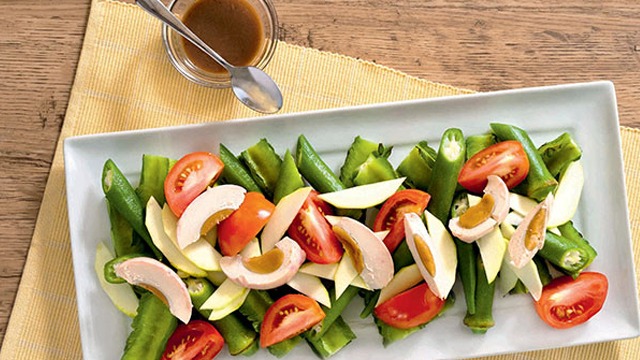 5 Pinoy Vegetable Salad Recipe
Bagoong vinaigrette transforms your usual salad into something you can truly enjoy. Pair it with local veggies that are lightly blanched for a fresh take on an otherwise cooked version of a pinakbet-style dish.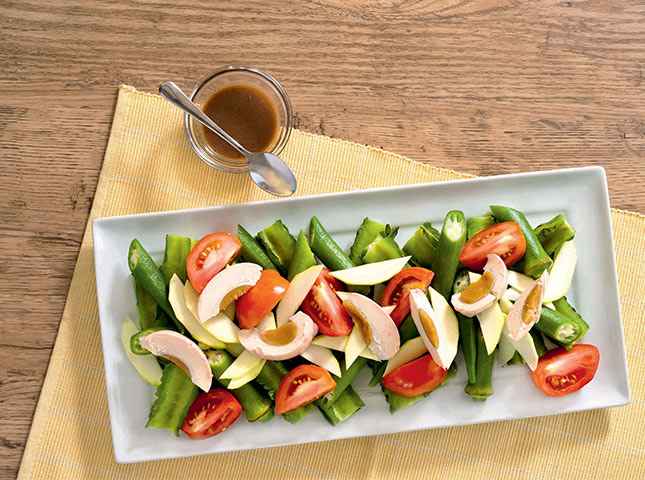 Pinoy Vegetable Salad Recipe
Posted in:
Recipe
6 Pakbet Ilocano with Chicharon Recipe
Pakbet is just a really delicious way to have your required veggie servings a day. This version of pakbet's also got sweet, creamy hints lent by the squash and the sweet potatoes offset by the crunchy chicharon that's on top.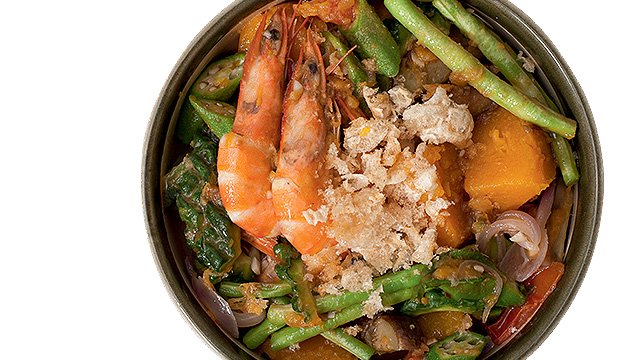 Pakbet Ilocano with Chicharon Recipe
Posted in:
Recipe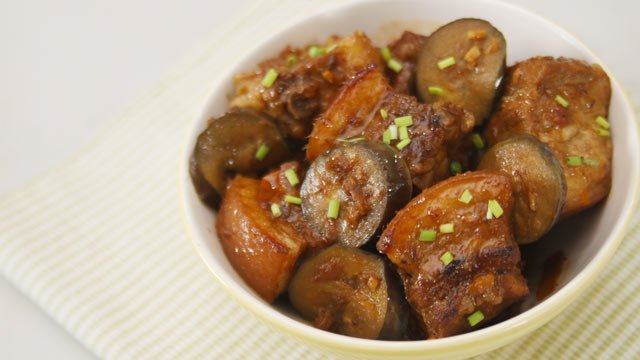 7 Binagoongan
If you love bagoong, then you should love binagoongan. There are so many ways to cook binagoongan and all of them are good. Whether you prefer using the traditional pork, the indulgent lechon kawali, or the healthier fish steak, you're always end up with a flavorful meal that'll keep you reaching for another cup of hot steaming rice.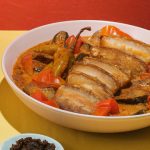 Lechon Kawali Binagoongan sa Gata Recipe
Posted in:
Recipe
Have we inspired you to go running to your kitchen to get your trusty bottle of bagoong? We sure hope so. It's time you take your usual condiments and spices and discover how you can use condiments such as bagoong for more than just a dip or sauce to serve with your food.
ALSO READ: