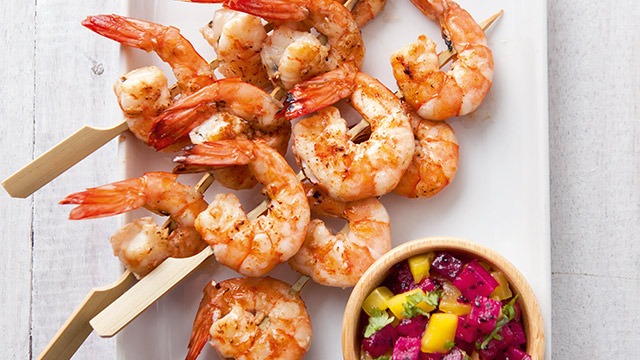 Seafood recipes rely on the freshest catch of the day so when it comes to cooking something from the sea, we highly suggest going with what your local fishermen have just caught.
It's this freshness that can mean the difference between the best-tasting dish to a one that just ordinary in flavor. That's because there's no need to cover up any flavors! In fact, you want to emphasize that freshness and what better way to do that than to cook simple recipes that let the main ingredient's unique flavors shine through.
Since we live in a country where some of the best seafood is available at your local palengke, supermarket fish monger, or delivered straight to your doorstep, shrimp should be a staple at every home! It's sweet, it's succulent, and best of all, it's really delicious.
If you're one who adores these juicy crustaceans and other shellfish like it, these are the fast and easy seafood recipes you should make to not only make your cooking duties more delicious, it's also going to be easier and faster, too: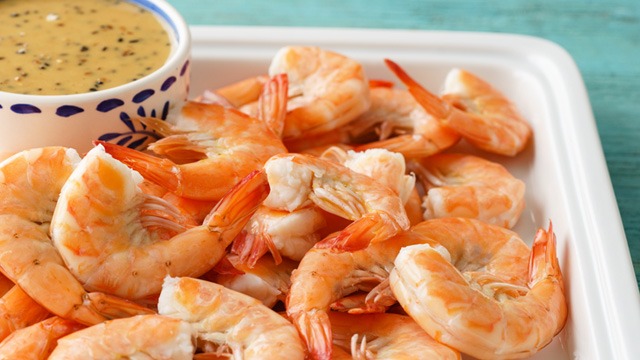 1 Steamed Shrimps with Sesame Mayo Dip Recipe
If all you want is a fast and easy meal, steaming is the way to go. Not only is it a fast cooking method, but it is practically a hands-free operation, too. Just start up a steamer (a make-shift steamer using a wok, a big heat-proof plate, and a big lid will work just as good, too), add the prepared shrimps, cover, and let the steam do all the cooking. Plus, if you're feeling especially lazy, grab a bottle of your favorite creamy salad dressing and use it as your dip instead of making this sesame dip. No one needs to know you did almost nothing to put this meal on the table.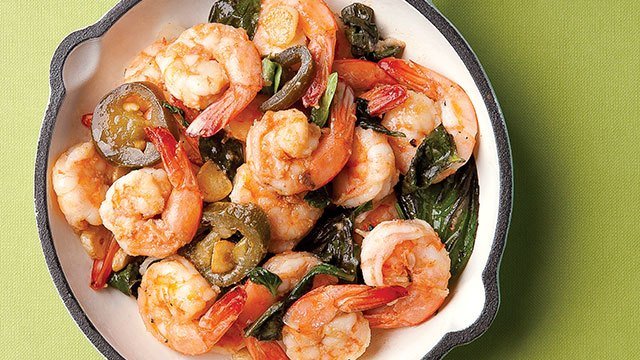 2 Stir-fried Shrimp with Basil Recipe
Sure, you can always stir fry shrimps in a little oil and add some seasoning for flavor. However, why so simple when the simple addition of a few leaves of an aromatic herb can do wonders to the overall flavor of your dish? Basil, famous for being the main ingredient in pesto, is utilized in its full leafy glory, tossed with some succulent shrimps and jalapeño slices to give it some heat.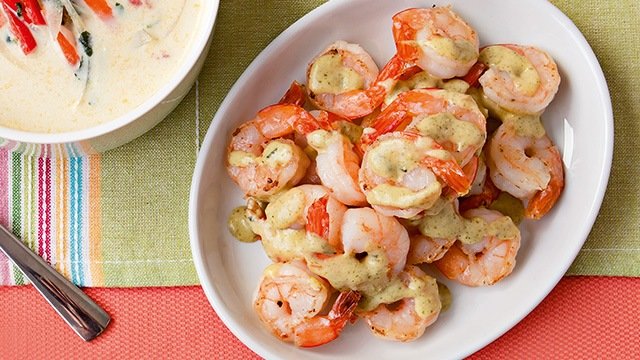 3 Easy Shrimp Stir Fry Recipe
When a simple stir-fried dish is all you can do, then this recipe should help you get a shrimp meal on the table fast. To give a boost to what can be an ordinary and bland meal, leftover soup is thickened and made even better so it can complement the shrimp stir fry you just made. Minutes are all you need for this fast and easy recipe!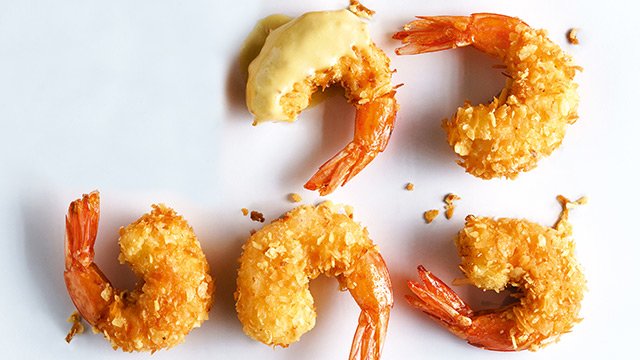 4 Coconut-Crusted Shrimp Recipe
Also known as popcorn shrimp or coconut shrimp, these tender bites of shrimp are individually coated in flakey coconut. These make fantastic pica-pica food at gatherings and parties but even without the element of a celebration, these are a great substitute when you tire of having chicken nuggets.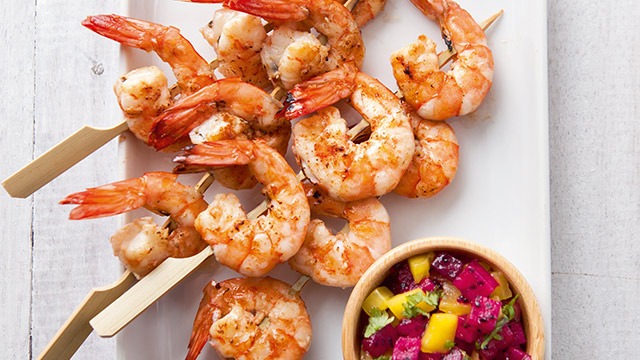 5 Grilled Shrimp Skewers Recipe
Shrimp, like other meats like beef, chicken, and pork, are just as versatile when it comes to how it's cooked. You can fry, steam, boil, sauté, bake, roast, and yes, even grill them. These are simply seasoned with salt and ground pepper but what makes this recipe especially mouth-watering is the salsa served with it. Just remember to grill these juicy and appetizing shrimp skewers just until each is opaque and of course, pair it with the fruity salsa to make this seemingly simple meal extra.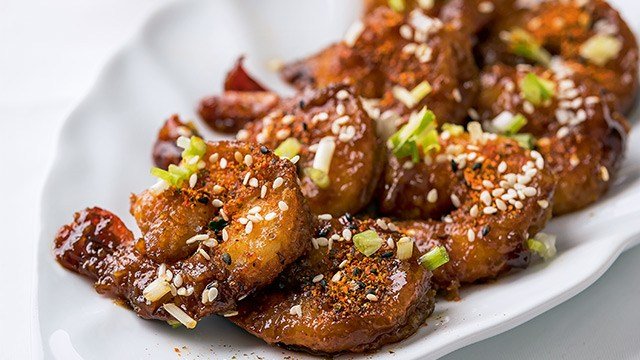 6 Honey Hoisin Shrimp Recipe
if you love dishes with powerfully flavorful sauces, you can't pass up this shrimp dish. Sweet and warm from the honey, loaded with umami flavors from the hoisin sauce, and complemented with the aromatic sesame oil, this shrimp dish will reinvent your preconceived notion of what sweet honeyed shrimps should taste like.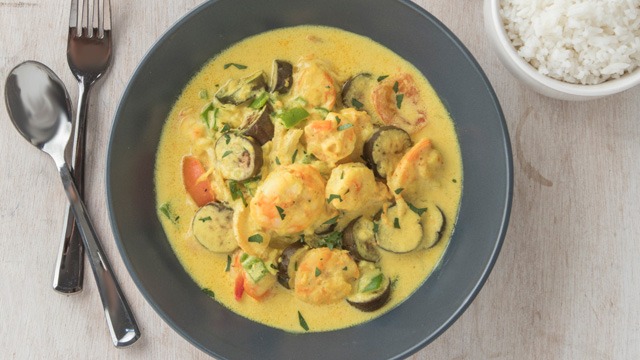 7 Shrimp Curry Recipe
Who love curries? If you love the golden-hued sauce made up of a multitude of aromatic spices and herbs, this shrimp version is going to satisfy all that your taste buds could possibly be looking for.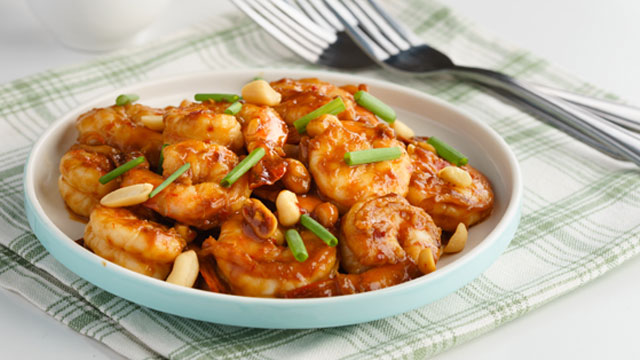 8 Kung Pao Shrimp Recipe
Sweet, spicy, nutty, and savory all at the same time, the sauce that coats these juicy shrimps are so versatile, you can use it as is, tossed with your choice of meat, or even used as a pasta sauce. We have a fantastic version made with chicken and even tossed with spaghetti noodles.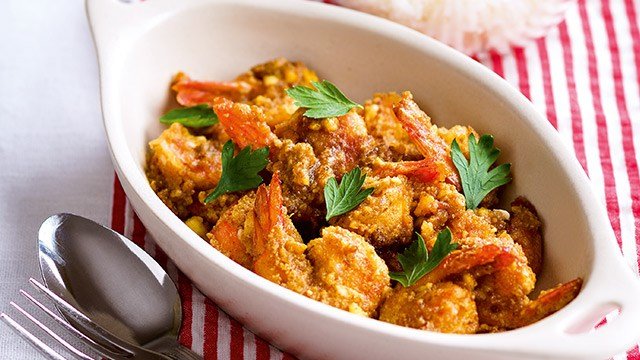 9 Salted Egg Shrimp Recipe
While the salted egg craze may be over, you can't deny this salted egg shrimp dish is quite addicting once you get a taste of the umami-packed sauce again. Here, cooked shrimps are tossed in a simple salted egg sauce. Easy, tasty, and best of all, totally satisfying.
These are some of our favorite and flavorful shrimp recipes. Each of these shrimp recipes is loaded with flavor, is fast and easy to cook, and perfectly acceptable to eat on its own if you want.
For more shrimp recipes that you may also want to cook, check these delicious recipes out as well as as the best place to find some of the freshest seafood in the market: