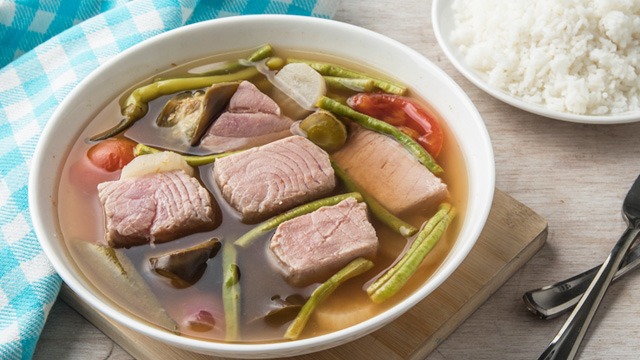 Sinigang is delicious. It's so delicious and well-loved that it was declared one of the world's best vegetable soups. Anyone who loves the flavor of sampaloc in soup form will affirm that it's the combination of vegetables and meat in the sour-savory soup that makes it irresistible. 
The most popular version of this well-loved dish is made with either pork or shrimp. However, there are many ways to make this soup that doesn't use either. The resulting dishes are just as delicious but in a different way. Here are some sinigang recipes that will make you rethink which of these versions is your new favorite: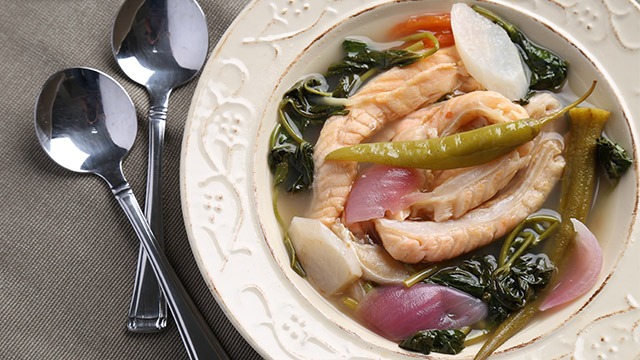 1 Salmon Belly Sinigang Recipe 
There are many cuts you can use from the salmon, including the head, a fillet, or a steak, but there is something truly unique about the salmon belly. This fatty cut is a super tender and flavorful cut that creates a delicious sinigang. 
Want to add even more flavor to your salmon sinigang? Swap the salmon belly for the head or another cut from the large fish or you can add miso to the soup for even more umami flavor with every sip.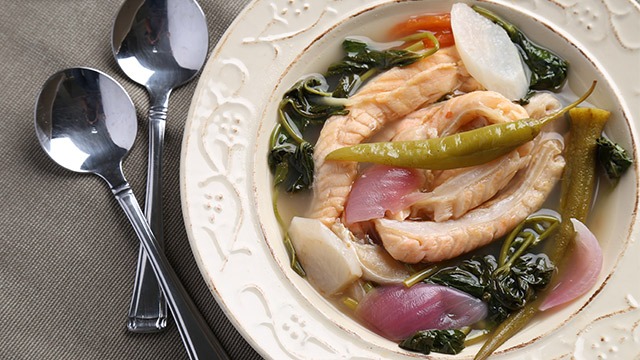 Salmon Belly Sinigang Recipe
Posted in:
Recipe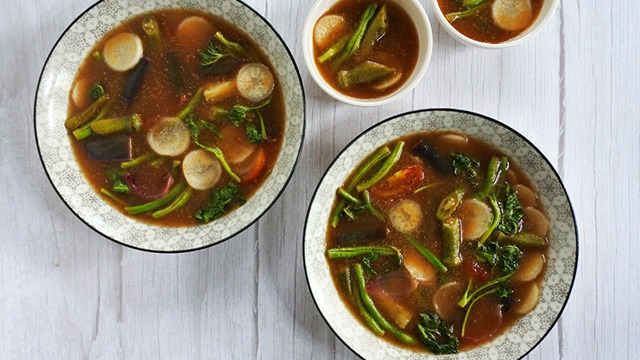 2 Vegetable Sinigang Recipe
If you want a true vegetable dish with the sinigang soup, all you have to do is leave out the pork, shrimp, and any other meat. Feel free to use the sinigang sa sampaloc mix that you most love the flavor of to make the soup. The veggies make this a hearty but healthy recipe that satisfies your love for the flavor of the sinigang without the meaty chunks that make this into an entree instead of a side dish.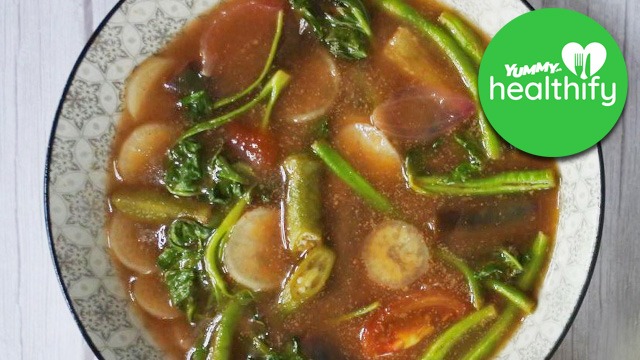 Veggie Sinigang Recipe
Posted in:
Recipe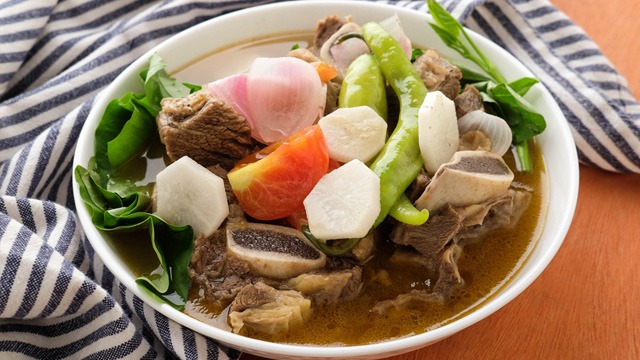 3 Sinigang na Baka Recipe 
You may not want to use pork and shrimp but if you're craving meaty flavor in your sinigang, try using beef instead. This similarly meaty version of the sinigang na baboy is just as hearty but using a different cut of meat. It's a simple switch that yields a dish that you'll be glad you know works deliciously well, too. 
ADVERTISEMENT - CONTINUE READING BELOW
Recommended Videos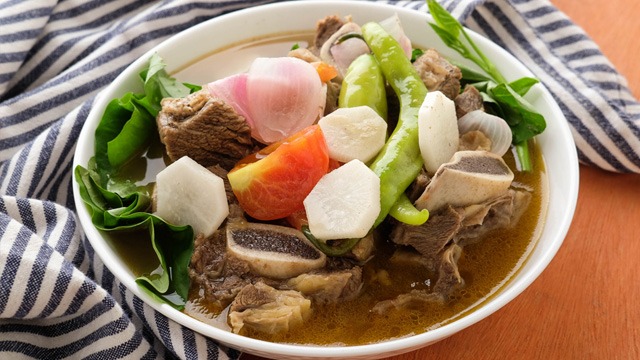 Sinigang na Baka Recipe
Posted in:
Recipe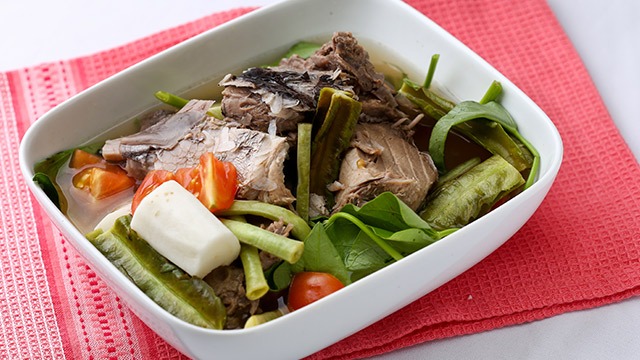 4 Tuna Sinigang Recipe
One of the advantages of living in an island country is the variety of seafood that's available on a daily basis. If tuna is the catch of the day, use that instead of the usual pork or shrimp when you cook your sinigang. Use meaty tuna chunks or for more flavor, use the panga ng tuna. Just remember to ask your fish vendor to cut it up into serving pieces so it's easy to ladle into your soup bowls.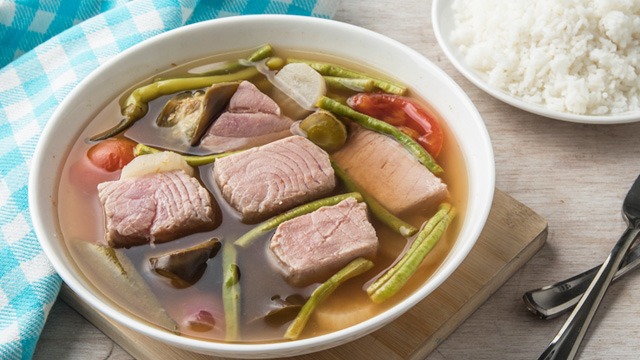 Tuna Sinigang Recipe
Posted in:
Recipe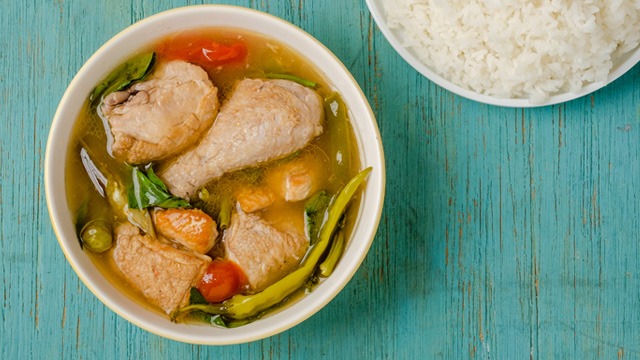 5 Sinigang na Manok Recipe 
Carnivores will be delighted to know that they don't have to completely skip their meat if pork isn't available for their sinigang dish. Instead of pork or even beef, they can try the affordable cuts from the chicken instead to make it into sinigang. This is still meaty from the chicken and sour from the sampaloc soup.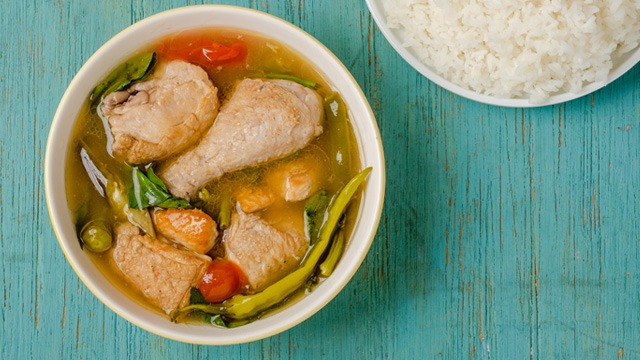 Sinigang Na Manok Recipe
Posted in:
Recipe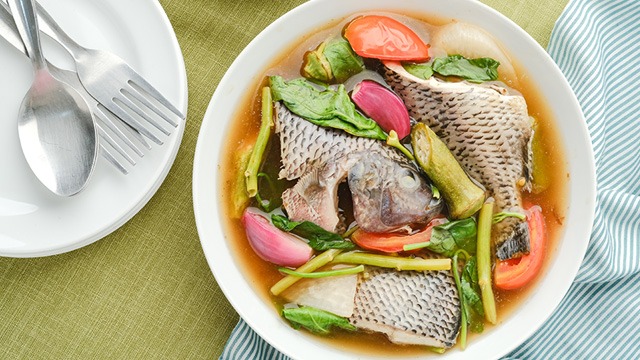 6 Sinigang na Tilapia Recipe 
Salmon isn't the only fish you can use for sinigang! Use your favorite fish for this sinigang but we think the humble tilapia is a great and affordable option. Choose the smaller tilapia and not the pla-pla. Save the bigger pla-pla for your inihaw or even for stuffing.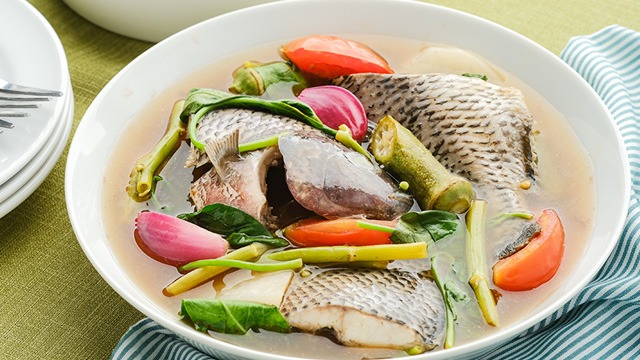 Sinigang Na Tilapia Recipe
Posted in:
Recipe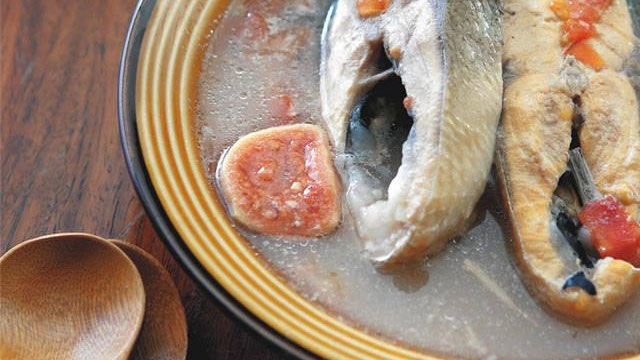 7 Sinigang na Bangus Recipe 
Bangus or the milkfish is a common fish in the market. You can use this for many dishes and the sinigang is one of them. You can use the whole fish cut up into serving pieces, filleted and deboned slices, or just use the bangus belly.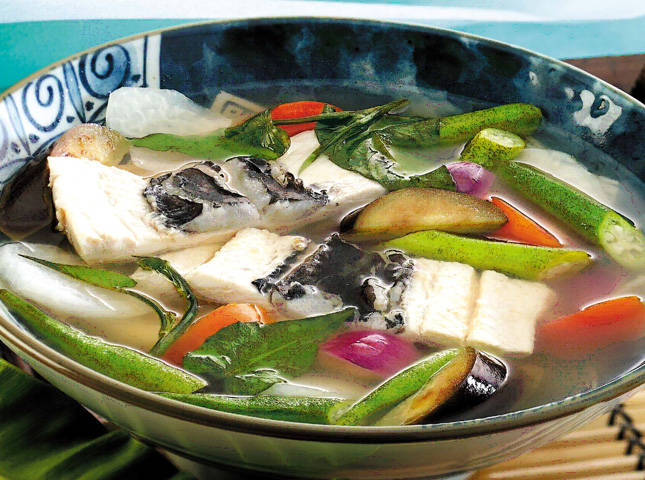 Bangus Belly Sinigang
Posted in:
Recipe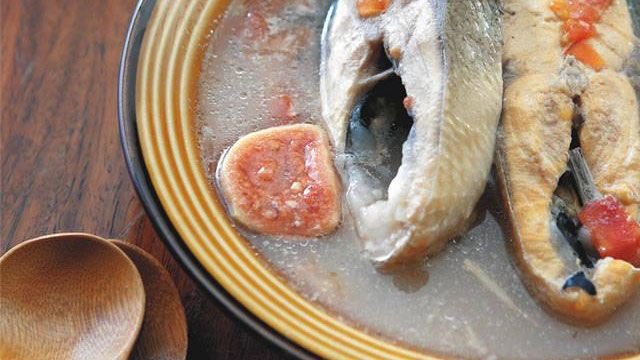 Sinigang na Bangus sa Bayabas
Posted in:
Recipe
What is your favorite version of the sinigang? 
***