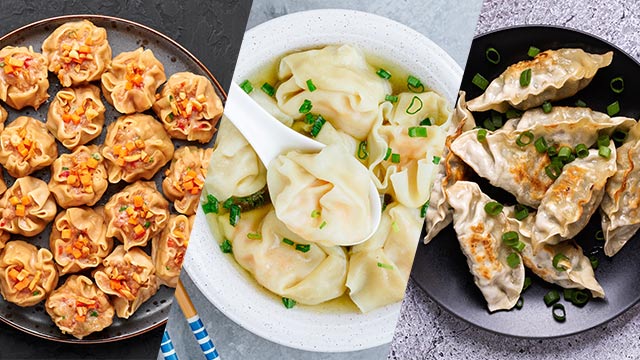 A dumpling is a range of dishes that are commonly bite-sized pieces of dough wrapped around flavorful balls of meat and vegetables. It can be steamed, fried, or boiled. It's usually super tasty and flavorful. The filling can be a range of ingredients, from a vegetarian mix to the meaty combo of ground pork and shrimp that siomai are commonly made of. 
In short, a dumpling is part of the Chinese dim sum menu. This includes siomai and even wonton. 
While siomai and wonton are both dumplings, wonton are not steamed and siomai may not be Chinese. Confused? Here's how to tell these apart from one another: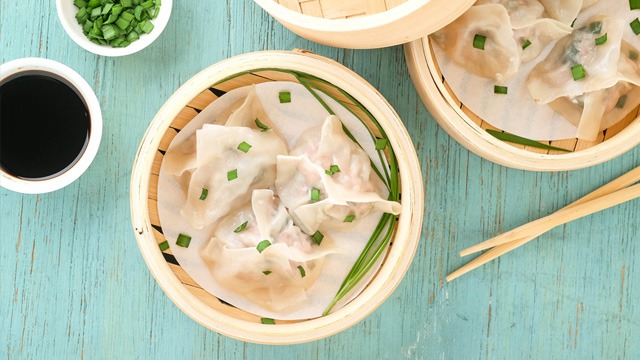 1 Dumpling is an umbrella term for different kinds of dim sum but we have a local siomai and wonton. 
Dumplings can mean any of these dough-wrapped little parcels. However, did you know that "siomai" might be a local version of Chinese meat dumpling? Nowhere else does "siomai" exist but here although there is a "shumai" that is quite similar to this. While the "shumai" is commonly filled with a mixture of both meat, mushrooms, and other ingredients, the local siomai is predominantly known to be all meat. Whether it's also got shrimp in the mix, too, or not is a matter of preference but it's commonly flavorful ground pork that's stuffed into the dumpling wrappers. 
There is one kind of dumpling that is quite different from other dumplings: the wonton. You might know this as the molo. The wonton is meant to be in soup. This is where you get the name of the dish "wonton soup" or the local name: "molo soup". It's not always a dumpling soup but it's almost always a wonton soup.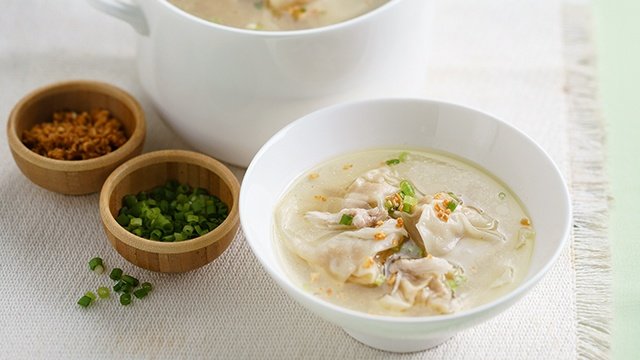 Molo Soup Recipe
Posted in:
Recipe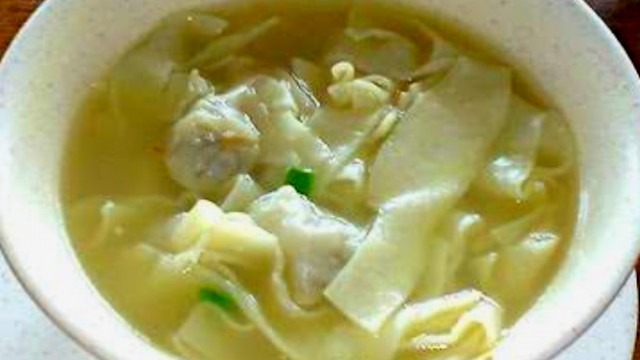 Pancit Molo
Posted in:
Reader Recipes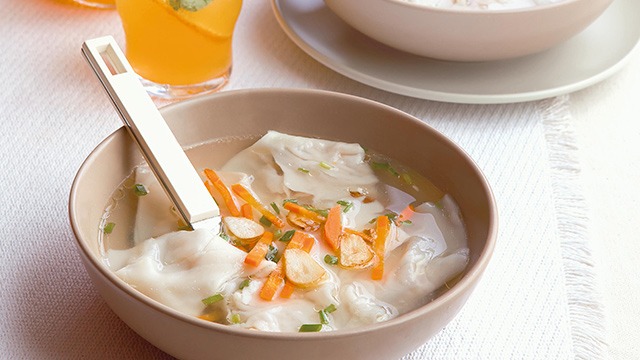 Chicken Molo Soup
Posted in:
Recipe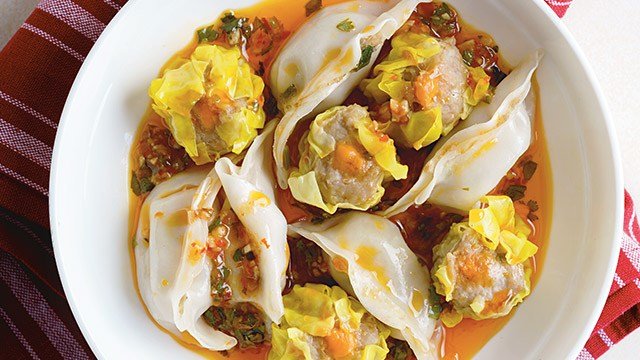 2 Dumplings can be steamed, boiled, or even fried. Siomai are steamed and sometimes fried. Wontons are always boiled.  
Wontons are usually cooked in the boiling or simmering soup it will be served in. Siomai are almost always steamed first to cook the meat mix inside, but for those who like some crunch, these steamed siomai are fried afterward. Dumplings can be found to be cooked using any of these cooking methods.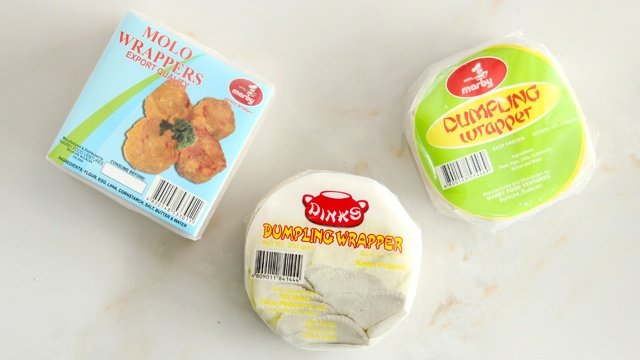 3 Dumplings and siomai are commonly made with thin round wrappers. Wonton wrappers are thicker and square in shape. 
There's a reason why wonton or molo wrappers are specifically named. Wonton wrappers are thicker in texture and chewier, too. You'll commonly find wonton wrappers are made with not just flour and water, but also eggs which can give it a characteristic yellow color to the wrapper. These wrappers are stickier and thicker since it needs to be hardier in structure to be boiled in simmering soup.  
Dumplings and siomai are commonly made using round-shaped dough wrappers. These wrappers also known as skins are thin since these are cooked via steaming. These dough wrappers are also easy to roll out by hand which are then pleated or simply folded. The dough is commonly made with just flour and water. 
However, don't mistake dumpling wrappers for wonton wrappers. The thin dumpling wrappers are meant to cook quickly and thus, can break easily if cooked in boiling water. These will even expand and swell up if left in the soup for too long. You might find that you have a ground meat soup instead of wonton soup if you make the mistake of using the wrong wrapper.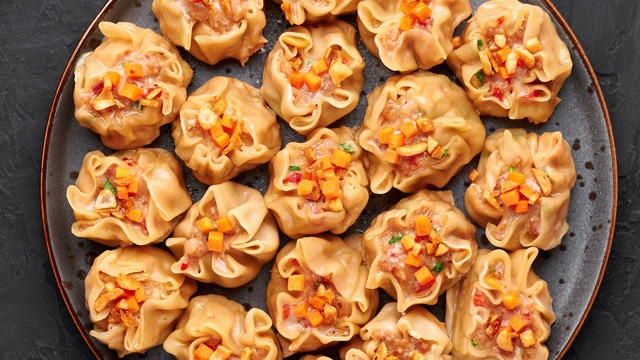 4 Dumplings can be filled with either meat or vegetables or both. Wonton and siomai are filled with meat. 
Siomai and wontons however are known to be filled with meat. It's actually rare to find either siomai or wonton that are not filled with meat! That's why it's important to state the kind of filling that is in the siomai or wonton if you do decide to veer from the norm. 
ADVERTISEMENT - CONTINUE READING BELOW
Recommended Videos
For dumplings, it can be filled with a range of fillings. There are mushroom-filled dumplings and all vegetable-filled dumplings too.  Seafood can be stuffed into dumplings as well, not just meat, which makes the dumpling very versatile. 
Are you still confused as to what makes siomai and wontons dumplings and why siomai and wontons are not the same? Why not make some at home to find out how these are different using the recipes found here: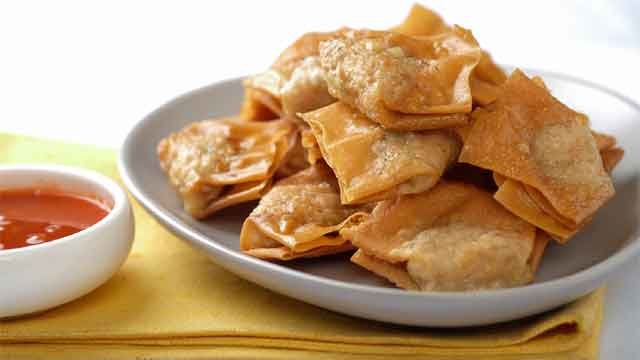 All The Dumpling Recipes You Need
Posted in:
Cooking
***