What if we tell you that you can cook your favorite meaty recipes minus the meat? Don't worry! They will feel the same and taste the same — you're just not eating meat. Turns out, it's unbelievably easy to do.
Meet unMeat, our latest discovery that makes going meatless too easy! It's a soy-protein-based meat alternative that looks, cooks, feels, and tastes like meat. If you're health-conscious and love meat, you'll be happy to know that it is zero cholesterol, high in fiber, and high in protein.
Plus, it comes in many delight-filled "meaty forms," like burger patties, nuggets, sausages, luncheon meat, and even pizza! So whatever your reason is for going meatless — whether you're watching your meat intake for health reasons, exploring plant-based cuisine, or abstaining during Lent — unMeat can help make it easy for you.
Here are four plant-based "meaty recipes" you can try using unMeat: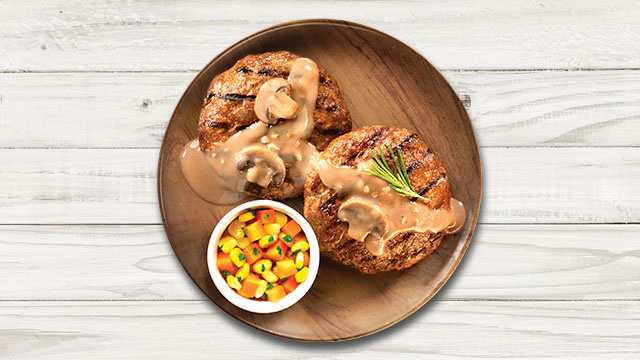 Thick and juicy burger patties smothered in a rich, creamy, and savory mushroom gravy sauce — no wonder burger steak has become a staple meal in Filipino households! Using unMeat Burger Patty and fresh ingredients like mushrooms, onions, and bay leaves, you can create an entirely plant-based version of the dish — from the patties to the gravy sauce.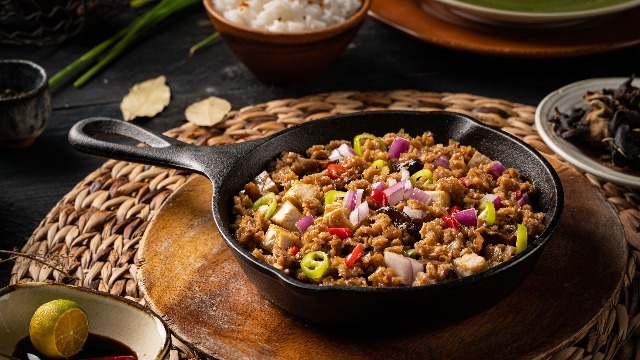 Sisig is a carnivore's delight. That said, you can create a plant-based version and make it satisfying — minus the guilt! This sisig recipe uses a medley of unMeat Giniling, vegan chicharron, vegan mayo, tofu cubes, and pineapple juice to make an unbelievably indulgent and guilt-free meal!
When you think of sausage corndogs, you almost immediately think about how sinful this snack can be! It is delicious, though. Good thing unMeat has a plant-based Hungarian sausage alternative. Now, using fresh ingredients, you can make a guilt-free version of this popular snack.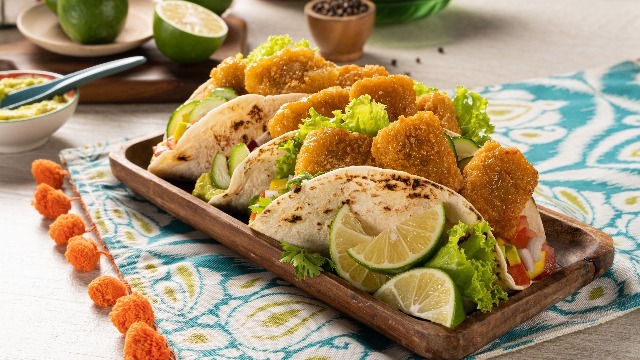 Tacos make great light meals! And they're something new for merienda. Don't worry about adding nuggets to your tacos if you're using unMeat! These tasty and delight-filled soy versions will let you have your cake (or soft taco) and eat it, too!
It's always good to get more veggies into your system, especially if you tend to avoid your greens. If you want to enjoy meat without the guilt, try making these plant-based yet unbelievably "meaty" dishes using unMeat products! And, of course, unMeat can also be especially handy during the Lenten season.
Know more about unMeat's #UnbelievablyUnMeat products by visiting its website and following the brand on Facebook and Instagram. Shop unMeat for Lent since #OnLentWeUnMeat.