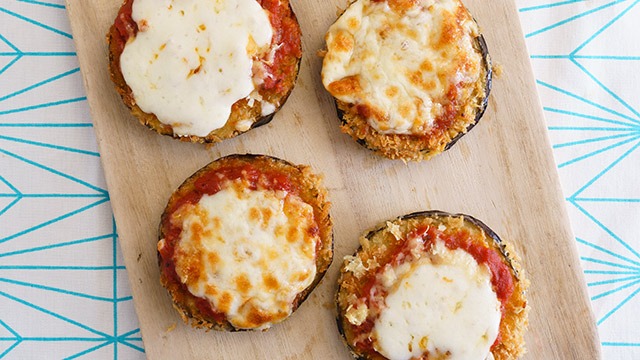 Always reaching for a bag of chips or calling for pizza delivery when you need a quick late night snack? Here are some great snack ideas you can quickly whip up. Plus, having a tasty treat at night is a sure way of ending the day right.
1 Peanut Butter Quesadillas 
Change up the usual PB&J sandwich by making hot, gooey quesadillas. Spread crunchy peanut butter on a flour tortilla then drizzle with grape or strawberry jelly. Fold tortilla over then heat on a nonstick skillet or in the toaster oven. Slice into triangles and serve with whipped cream for dipping.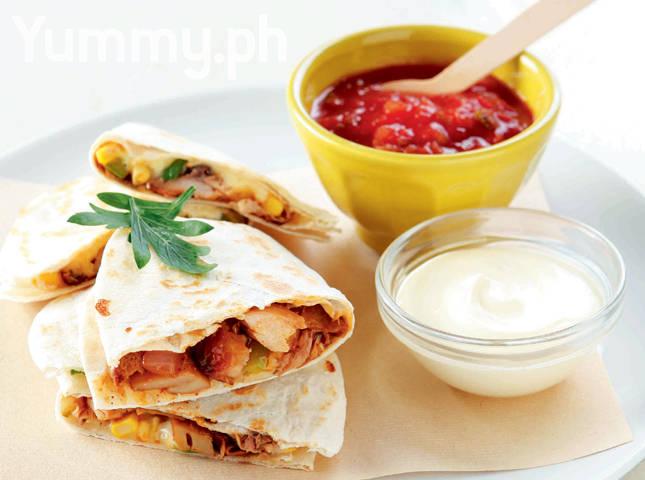 Barbecue Chicken and Veggie Quesadillas
Posted in:
Recipe
2 Chips + Hummus
Keep your snacking light and wholesome with our take on chips and dip. Instead of nachos with cheese sauce or potato chips with sour cream dip, turn to vegetable and fruit chips with hummus. Making the popular Middle Eastern spread is so easy: Simply purée together chickpeas, tahini, garlic, lemon juice, olive oil, and salt. Done!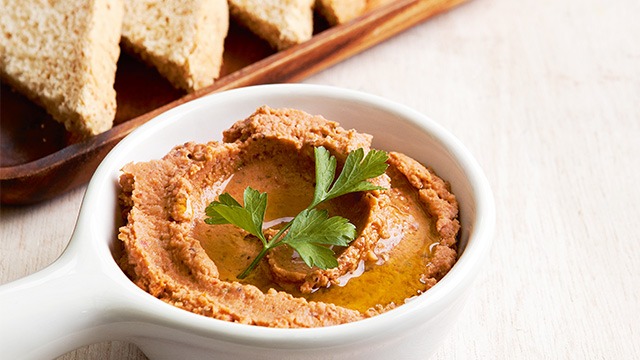 Roasted Garlic Hummus Recipe
Posted in:
Recipe
3 Milky Spread on Cookies 
Nothing is as comforting as the tried-and-tested pairing of milk and cookies. Give this combo a twist by making a milk spread: Simmer milk, heavy cream, brown sugar, and condensed milk in a pot until thick. Let it cool then spread it on your favorite cookies.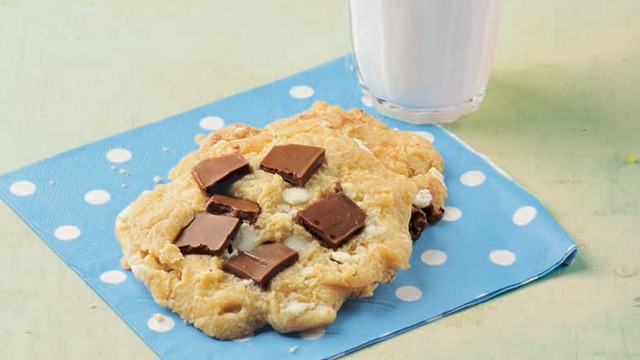 Microwaved Chocolate Cookies
Posted in:
Recipe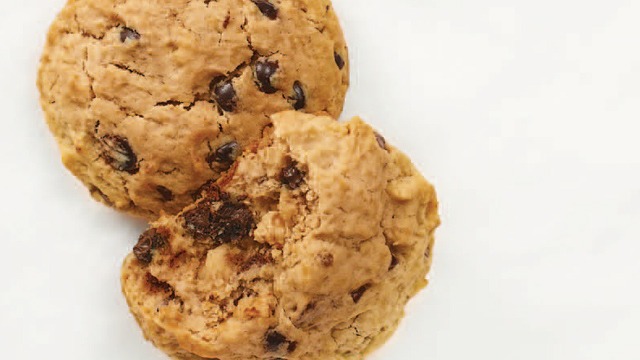 Chunky Chocolate Chip Cookies Recipe
Posted in:
Recipe
4 Eggplant Pizza 
Pizza is one of the most convenient ways to satisfy late-night hunger pangs. Instead of having one delivered, why not make eggplant pizzas? Slice eggplant into rounds; top with pizza sauce, cheese, bacon, and mushrooms; cook in the toaster oven. You're done in three steps!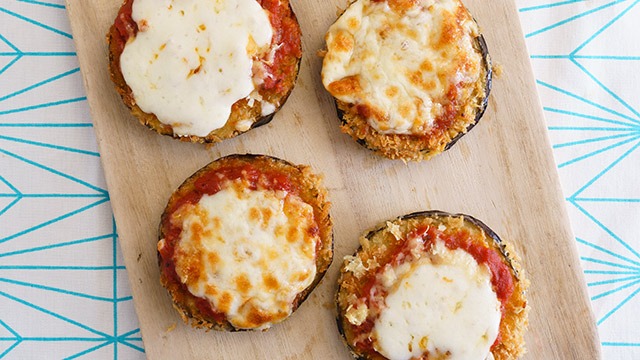 Eggplant Pizza Recipe
Posted in:
Recipe
5 Loaded avocados
Loaded avocados are popping up all over social media! Try them: they're really easy to make! Slice open an avocado, remove the pit, score the flesh in a crisscross pattern, then get as creative as you want! Make a breakfast-inspired version by cracking an egg into the middle and adding bacon and cheese. Try it with your usual taco filling, too. Pop in the toaster oven and enjoy!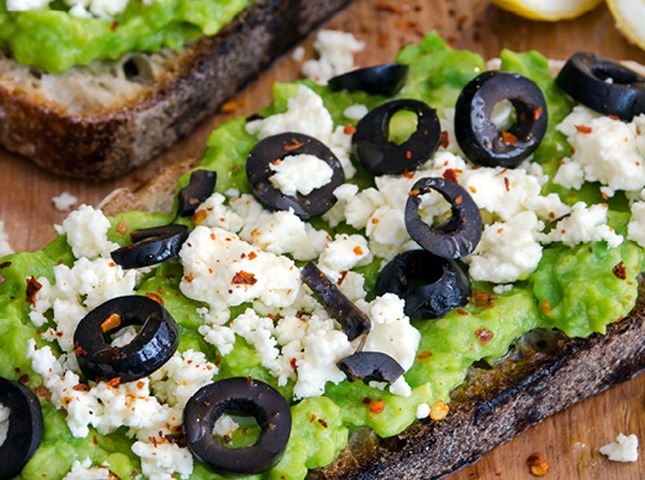 Mashed Avocado Toast Recipe
Posted in:
Recipe
6 Grilled Chocolate Sandwiches 
Can't decide between grilled cheese sandwiches and s'mores? Make grilled chocolate sandwiches! Sandwich chopped dark chocolate between bread slices, butter the outsides, then grill to gooey perfection. Try adding nuts, berries, or marshmallows, too.
7 Low-carb noodles 
Got leftover pasta sauce but don't have a pack of spaghetti around? Make vegetable noodles! Julienne or make thin, long ribbons from carrots, cucumbers, or zucchini. Blanch veg quickly, then toss in your leftover sauce. This low-carb option is ready to serve in no time.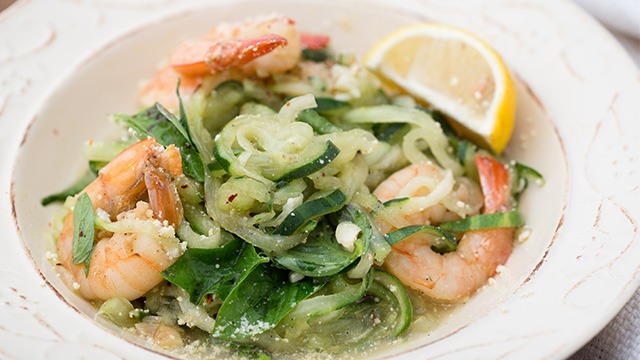 Lemon Basil Shrimp Zucchini Noodles Recipe
Posted in:
Recipe
8 Lettuce Wraps 
Cut down on carbs by skipping the bread the next time you're having a sandwich. Use lettuce leaves instead! They're the perfect vessel for protein-packed, chunky, and creamy spreads. Take a spoonful of filling, drop it on the center of a leaf, and fold to seal. You can also roll the leaves to make quick spring rolls.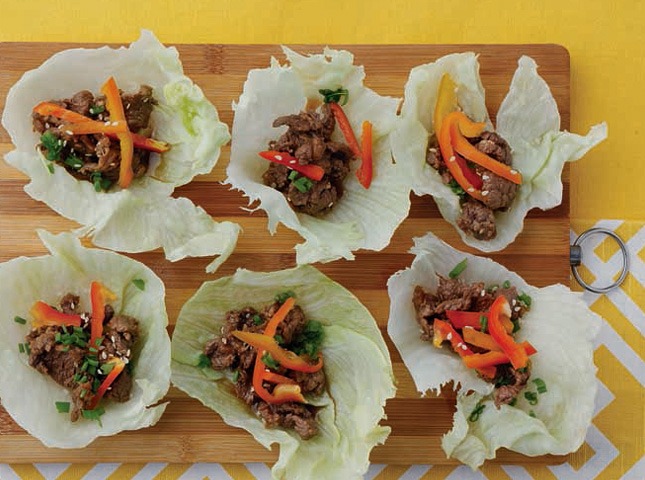 Korean Beef Lettuce Wraps Recipe
Posted in:
Recipe
9 Cauliflower Popcorn 
Skip the bag of popcorn the next time you have a TV marathon and munch on some Cauliflower Popcorn instead. You won't have to worry about unwanted calories with this treat. 
ADVERTISEMENT - CONTINUE READING BELOW
Recommended Videos

Cauliflower Popcorn
Posted in:
Recipe
10 Filled strawberries 
Turn to hulled and filled strawberries for easy, bite-sized treats. You can prep 'em ahead and pop 'em in the freezer. To make, slice off the tops and scoop out the center of whole strawberries using a straw or a paring knife. Fill them with whipped cream, crushed cornflakes, or even hot chocolate.
Did these midnight snacks make your mouth water? Stock up on these ingredients, prepare them in advance and have these ready to satisfy your cravings. After all, there isn't a better way to unwind after a long day but with these scrumptious treats.
Article was published in the June 2016 issue of Yummy magazine. Minor edits were made by Yummy.ph editors.