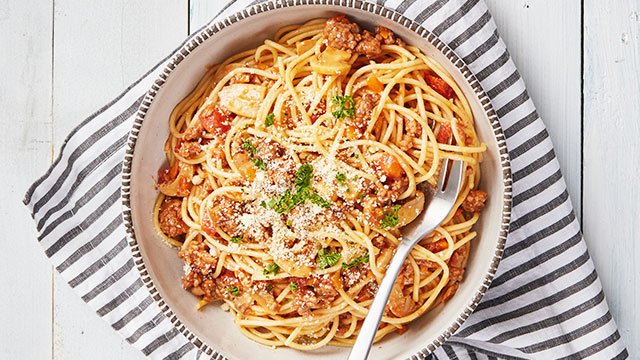 Have you ever eaten a plate of spaghetti only to give it a taste and realize that there is something you could have added to make it taste even better, even richer, and maybe, just more extra? 
You may have made many pasta sauces but the classic spaghetti meat sauce will always be a pasta dish that you will find to be a common favorite. It's got everything that makes it appealing to anyone who loves pasta: meaty from the ground meat, tangy from the tomato ingredients, and an appetizingly complex flavor that can only be achieved through the mixing and blending of ingredients through the long simmering time it needs to become a bolognese sauce. 
However, there is an ingredient that doesn't always show up on the ingredients list that many swear is an ingredient that needs to be added to a meat sauce.
That unusual ingredient in many spaghetti meat sauces that might make you only look in disbelief at the ingredients list is cream. You need to add this to make your meaty pasta sauce extra rich and delicious.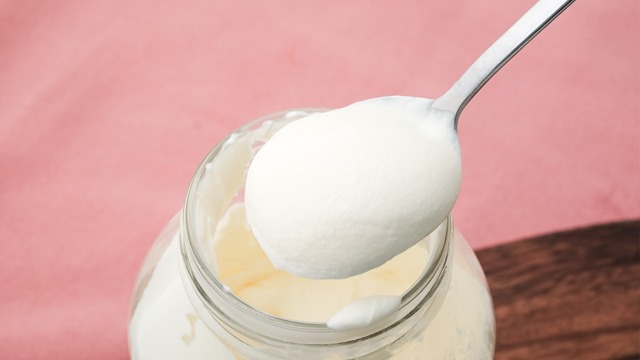 It's not a totally odd ingredient. It is not uncommon as you would think. British food writer Mary Berry adds not only white wine (instead of red wine) in her spaghetti meat sauce but also a splash of cream. The Food Lab on Serious Eats claims it's not the ingredient itself that is suspicious but what it does to the pasta sauce that is up for debate. It is what many believe makes the meat even more tender to the bite (despite it being ground meat and simmered for hours) and contributes to the richness of flavor and silkiness of texture that a spaghetti sauce made without it may lack. 
Here are meaty spaghetti sauces that you can make which you can try this pasta sauce hack on: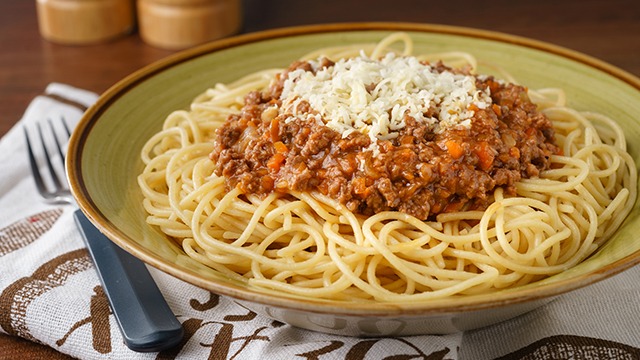 Meaty Spaghetti Recipe
Posted in:
Recipe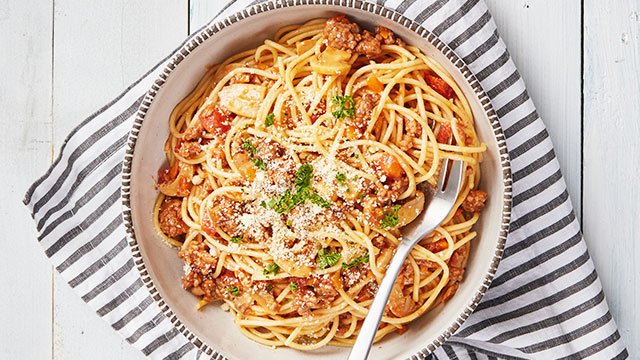 Spaghetti in Meat Sauce Recipe
Posted in:
Recipe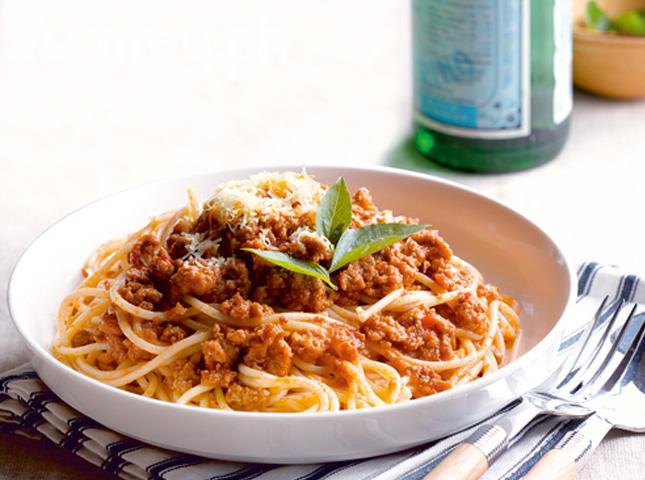 Classic Bolognese Sauce
Posted in:
Recipe
ALSO READ: 
***
Thinking about what to cook next? Join our Facebook group, Yummy Pinoy Cooking Club, to get more recipe ideas, share your own dishes, and find out what the rest of the community are making and eating!
Got your own version of the classic dishes? Pa-share naman! Get your recipe published on Yummy.ph by submitting your recipe here!