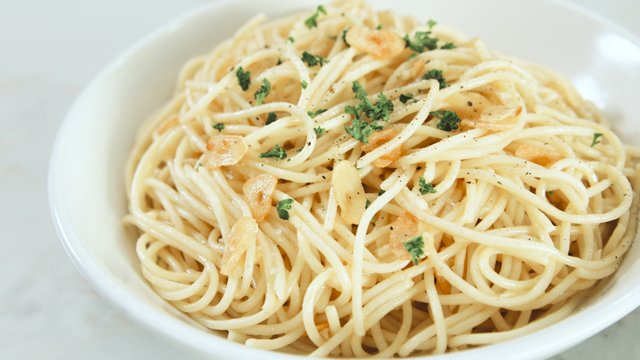 Aglio e Olio, when translated, means garlic and oil. Toss aromatic oil with spaghetti and it's ready. It doesn't get simpler than this!
Aglio e Olio Recipe
Takes 20 minutes
Makes 2 servings
200 grams dried spaghetti
1/2 cup extra-virgin olive oil
1 head garlic, peeled, sliced thinly
salt, to taste
ground black pepper, to taste
water, for boiling
1 Bring a pot of water to a boil. Season with salt and add spaghetti. Stir then let cook 8 minutes.
2 Meanwhile, in a large pan over low heat, heat oil and add garlic. Gently simmer garlic until it begins to turn golden.
3 Add cooked spaghetti to the pan and toss. Season to taste with salt and ground black pepper. Serve immediately.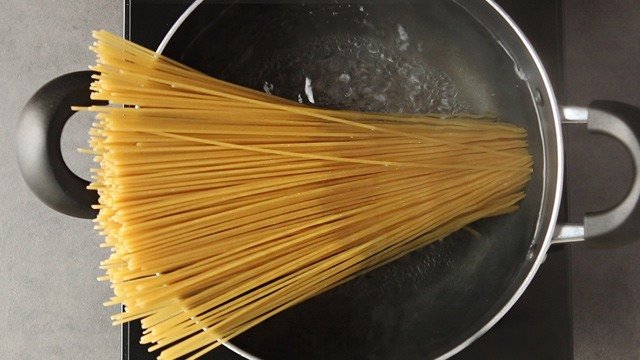 WATCH: Top Tips for Cooking Pasta
Posted in:
Cooking