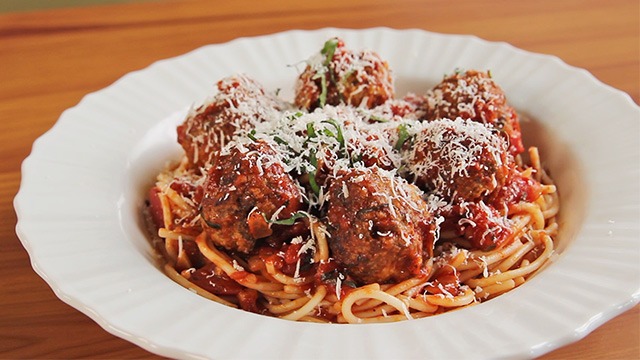 For any pasta fan, a pasta dish is a great all-in-one meal. It's super satisfying, it's delicious, and you can sprinkle all the Parmesan cheese you want on top of it when you make it at home.    
For a truly appetizing spaghetti meal, you have to have a super flavorful sauce to toss with your choice of pasta. Whether it's the classic long strands of the spaghetti or the stubby and curved macaroni pieces, the red sauce or the tomato sauce is the classic pasta sauce that made it a favorite.
You can always defer to making a bolognese meat sauce, tomato sauce with meatballs, a sweet-style spaghetti sauce, or even a fast-food hacked spaghetti sauce. However, if you're running out of ideas on how to make your pasta tomato sauce different from last night's spaghetti, here are some red sauce recipe ideas: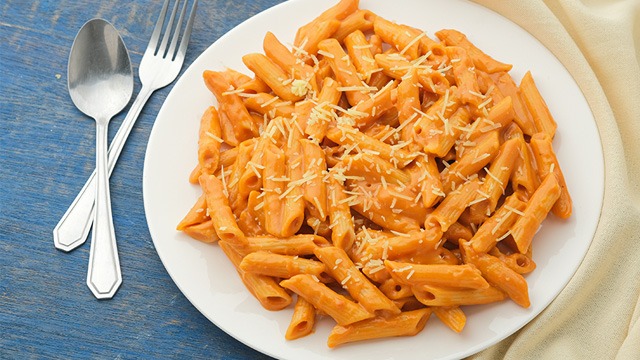 1 Easy 4-Ingredient Pasta Sauce Recipe 
This easy pantry recipe is loaded with flavor and it combines two of the most well-loved characteristics of a pasta sauce: it's creamy and it's loaded with tomato flavors! The best reason to put this pasta recipe together is because the ingredients you need can be found in a well-stocked pantry. Go raid your kitchen for these four ingredients plus your choice of pasta the next time you're in there and craving a delicious tomato pasta.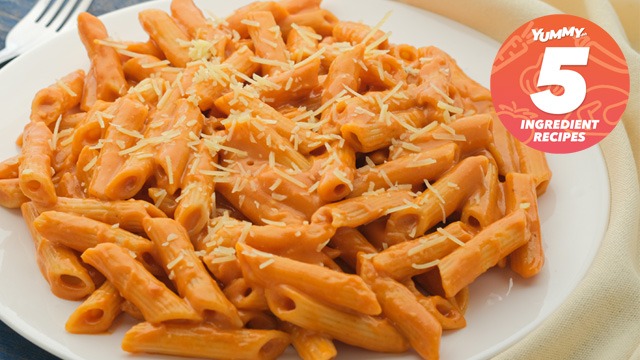 Easy Creamy Tomato Pasta Recipe
Posted in:
Recipe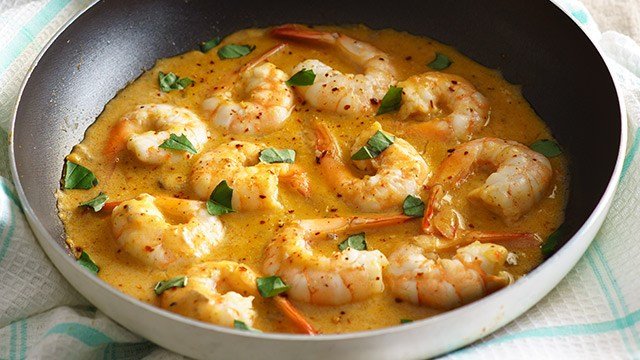 Shrimp in Creamy Tomato Sauce Recipe
Posted in:
Recipe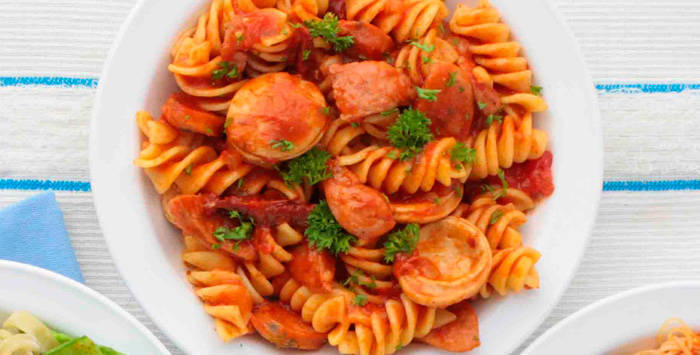 2 Arrabiata Pasta Sauce Recipe 
An arrabiata sauce is basically a spicy tomato sauce so if you love the bite, the heat, and the flavor of chili peppers, this red pasta sauce is the one to make. Dried red chili pepper flakes is the traditional ingredient to add to the mix to make this pasta sauce spicy but if you have the fresh peppers, chop it up and add 1 up to as many chili peppers as you like.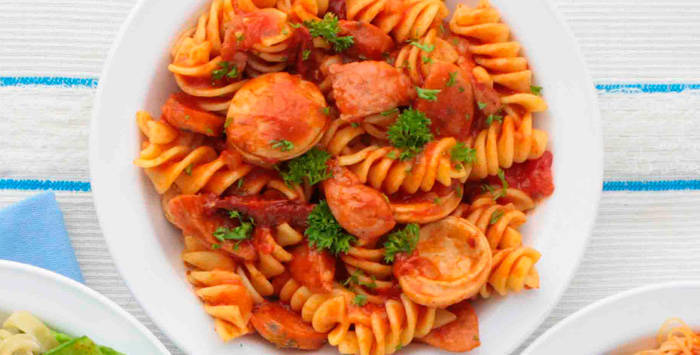 Pasta Arrabiata with Mixed Sausages
Posted in:
Recipe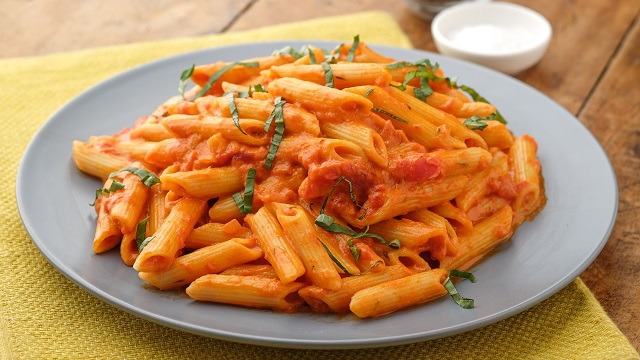 3 Vodka Pasta Sauce Recipe   
This may look like pasta tossed in a simple tomato sauce but you have to taste it to realize it's very different. Vodka is a unique ingredient in a pasta sauce but it's not totally unique. Wine is a classic ingredient in many pasta sauces, particularly in tomato-sauce based dishes, so alcohol is not a foreign ingredient. Vodka, however, has a different flavor compared to red or even white wine since this is not made with grapes. (Vodka is made from wheat.) What you get is a touch of peppery and herby flavors in the sauce.   
ADVERTISEMENT - CONTINUE READING BELOW
Recommended Videos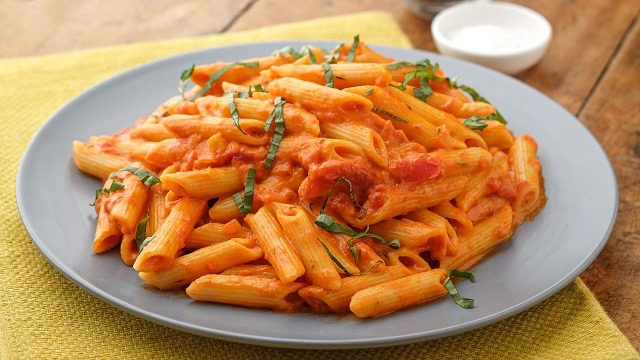 Penne Vodka Pasta Recipe
Posted in:
Recipe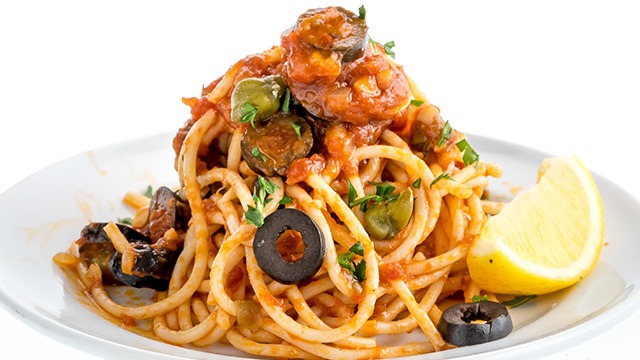 4 Roasted Tomato Sauce Recipe  
Roasting tomatoes might sound like a difficult step to do. The truth is, it needs very little effort to make but it does take some time to make. One hour and a half of roasting in the oven is what you need to invest to make the base of this intensified-flavored sauce. 
Once you have roasted tomatoes, the rest of the sauce comes together quickly. The result is a fantastic tomato flavor that is fantastic tossed with the Mediterranean ingredients that, if you love pasta ala puttanesca, might become your new favorite pasta sauce.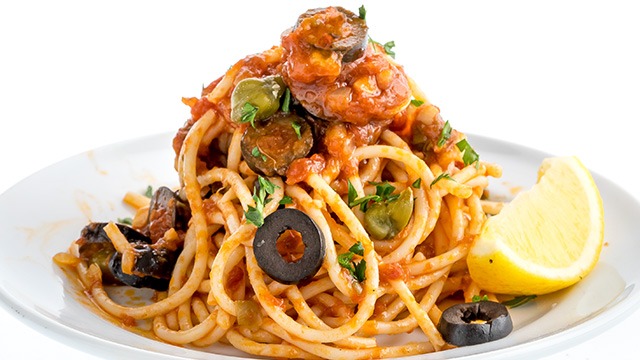 Roasted Tomato Spaghetti Recipe
Posted in:
Recipe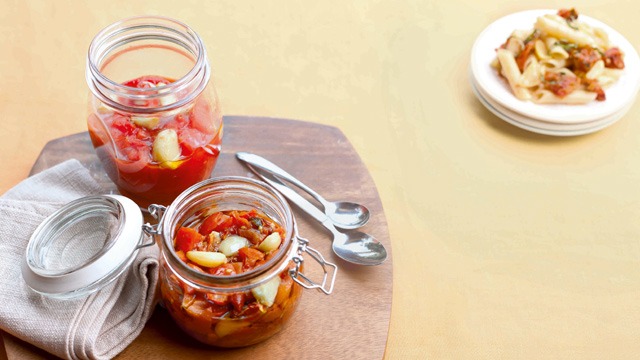 Roasted Tomato and Garlic Sauce Recipe
Posted in:
Recipe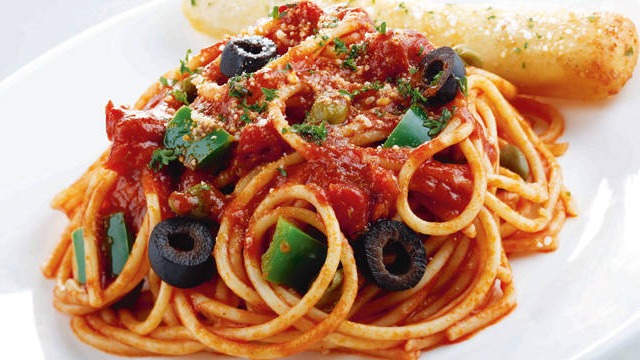 5 Puttanesca Pasta Sauce Recipe 
The puttanesca is a great and classic spaghetti pasta sauce and surprisingly, it's a kitchen staple recipe because the majority of the ingredients are bottled ingredients: pitted black olives, anchovies, tomato paste, Italian seasoning, tomato sauce, and bouillon cubes. The rest of the ingredients are fresh ingredients that when combined with the staples, the tomato sauce becomes a briny, tangy, and super flavorful tomato sauce for your pasta.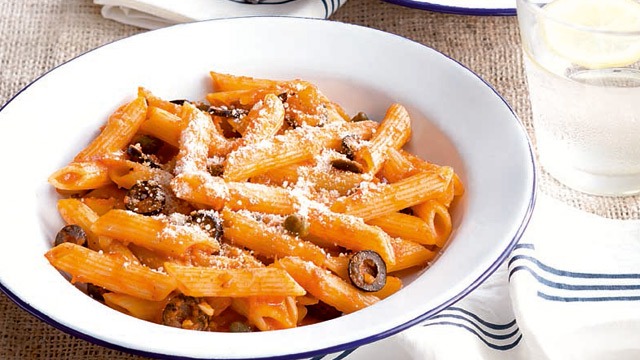 Puttanesca Recipe
Posted in:
Recipe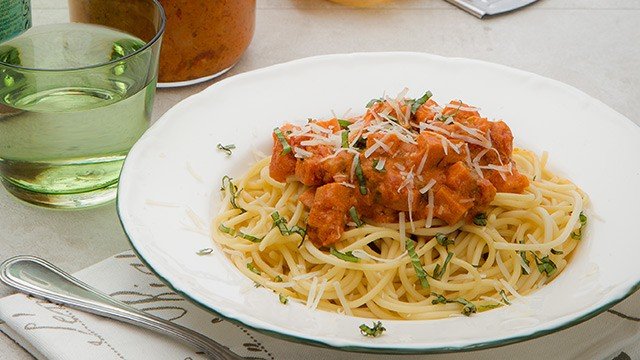 6 Tomato and SPAM Pasta Sauce Recipe  
SPAM is a fantastic ingredient for any dish when you add it in but in this recipe, it's the main meat ingredient. It's a very salty ingredient but it gives great flavor to anything it's mixed with. To help temper that saltiness, some creaminess is added to the otherwise basic tomato sauce to help tame the salt. If you love this canned meat, you will fall in love with this spaghetti sauce that makes it the star of the pasta meal.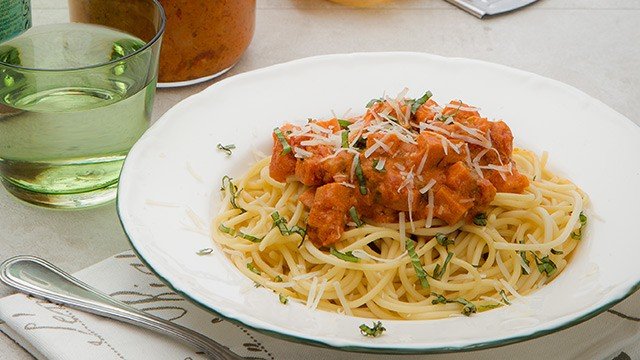 Tomato and Spam Pasta Recipe
Posted in:
Recipe
None of these pastas, spaghetti, penne, bow-ties, macaroni, fettuccine, linguine, and all the other store-bought pasta, is going to appetizing without the right sauce. If a red tomato sauce for your pasta is the sauce you love, these sauce recipes make great options to make you a more versatile cook in the kitchen.   
ALSO READ: 
***
Thinking about what to cook next? Join our Facebook group, Yummy Pinoy Cooking Club, to get more recipe ideas, share your own dishes, and find out what the rest of the community are making and eating!
Got your own version of the classic dishes? Pa-share naman! Get your recipe published on Yummy.ph by submitting your recipe here!