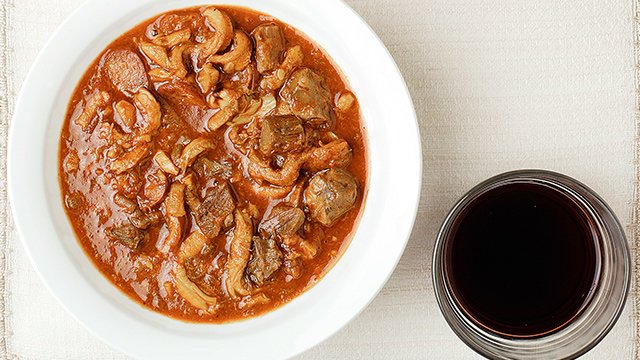 After being under Spanish rule for 333 years, it comes to no surprise that many of our classics are Spanish-influenced. However, geography, creativity, and ingenuity have completely indigenized these dishes with our own unique styles and flavors.
Check out some of the favorite Filipino food that find their roots from Spanish dishes: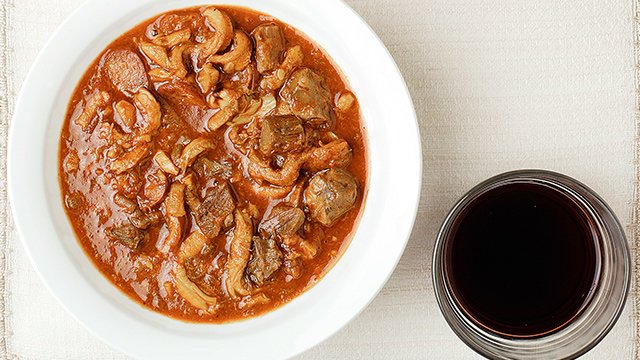 1 Callos Recipe
Traditionally, callos hails from Spain, specifically originating from Madrid. The recipe, both the original one and the one we commonly use in the Philippines is characterized by beef tripe, chickpeas, bell peppers, and in some cases, chorizo. A big difference from the authentic Spanish callos though, is the presence of blood sausage which we do not use. Cheese is also often added for creaminess and flavor.
You can check out our classic but easy callos recipe and also callos using chicken. If you're being hesitant because you're scared of tripe, you can easily buy them cleaned and ready-to-cook at most grocery stores freezer section. Here's a guide on where to source your ingredients for callos.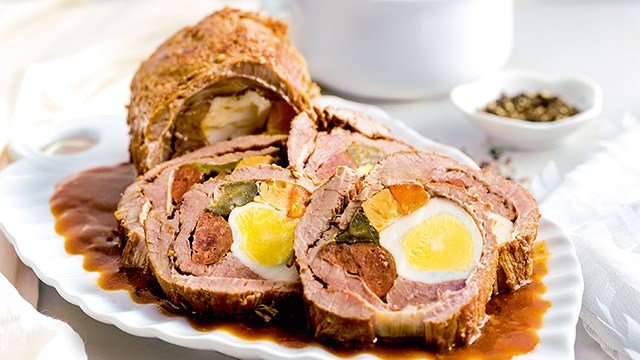 2 Morcon Recipe
Originally, morcon is the name of a chorizo that's typical in Andalusia, Extremadura, and Salamanca. It's a very lean sausage that uses the pig's large intestine as a casing. It's then usually flavored with paprika, garlic and salt. The Filipino version of morcon is incredibly different.
Morcon on our shores is marinated beef rolled around hard-boiled eggs, ham, sausage, carrots, and sausages. It's then stewed, fried, and sliced into something delicious.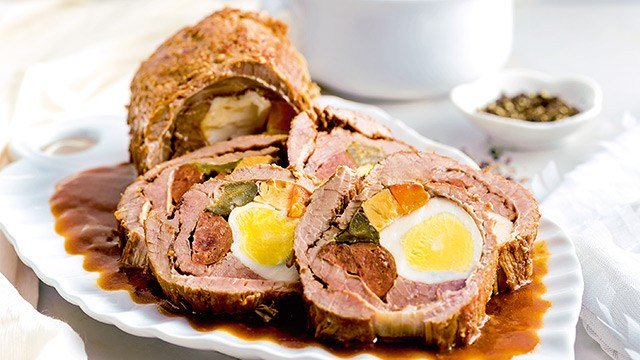 Morcon Recipe
Posted in:
Recipe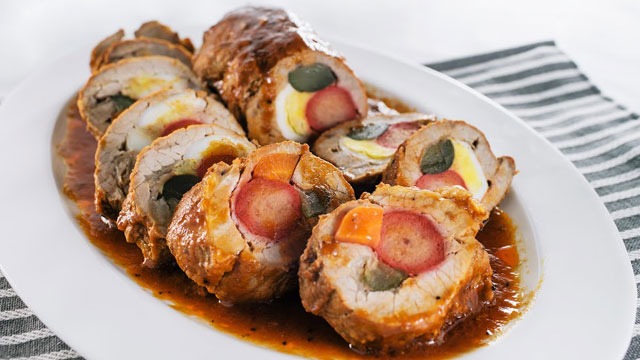 Beef Morcon Recipe
Posted in:
Recipe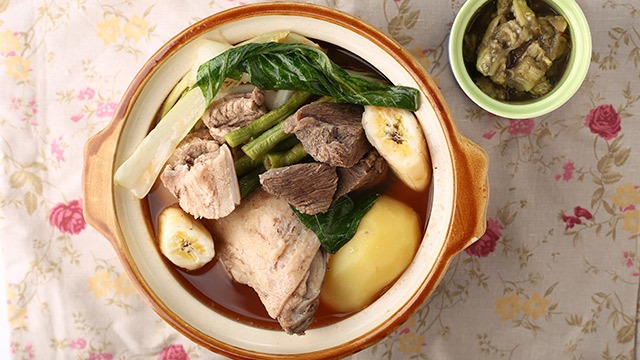 3 Pochero Recipe
Translated, puchero means "stewpot." It's a dish that uses local ingredients together—thus, every puchero recipe will tend to differ. In the Philippines however, pochero is very specific. Although similar to beef nilaga, saba banana is added to completely change the flavor profile.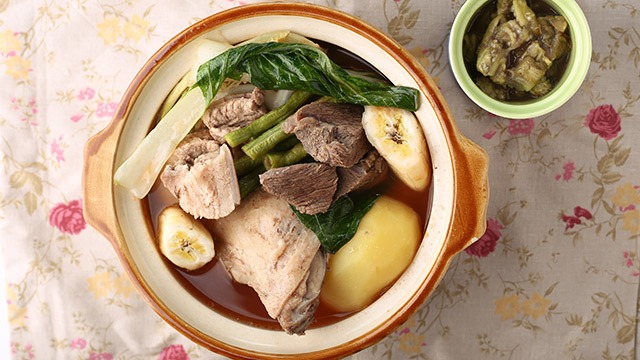 Pochero Recipe
Posted in:
Recipe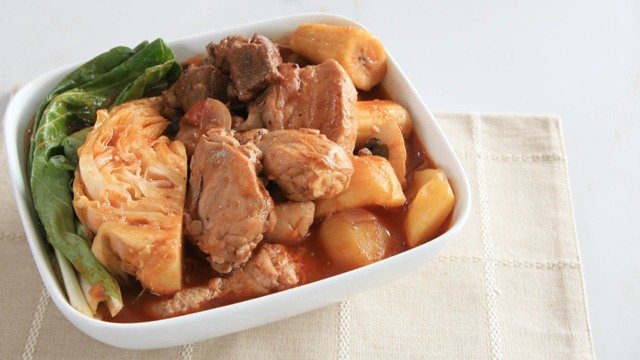 WATCH: How to Make Pochero
Posted in:
Cooking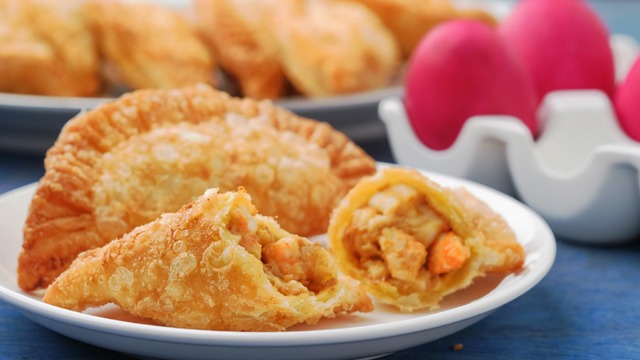 4 Empanada Recipes
The first empanada can be traced back to Galicia, Spain. It's even in a 1520 cookbook, Libre del Coch, by Robert de Nola. Localized all throughout the country, these handheld pies have taken on different kinds of doughs and fillings which make it our own.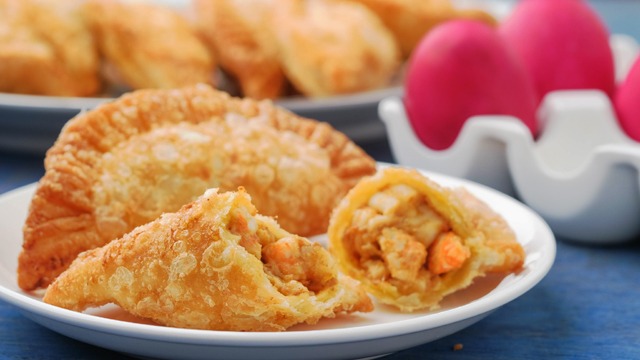 Salted Egg Shrimp Empanada Recipe
Posted in:
Recipe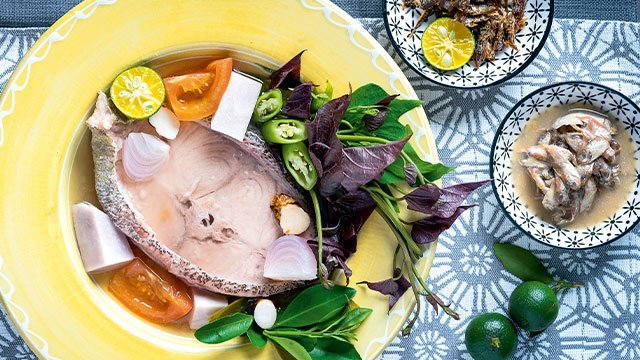 5 Cocido Recipe
Cocido, which means "to cook", is a basic, traditional, and slow-cooked stew made of various meats, sausages, and vegetables. As every recipe differs per region, it's often identified by the place of origin. In the Philippines, you can make fish cocido that uses our fresh veggies with some cinnamon and coconut water.
ADVERTISEMENT - CONTINUE READING BELOW
Recommended Videos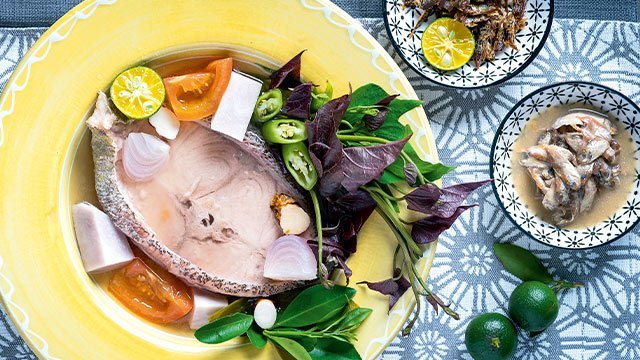 Fish Cocido (Fish Stew) Recipe
Posted in:
Recipe
What are your favorite Spanish-influenced homecooked meals? Have you tried the original Spanish recipe? Which do you prefer?
For us, tastes may differ, but one thing that our indigenized recipes will always have as an advantage is the nostalgia of eating these special dishes with our loved ones.