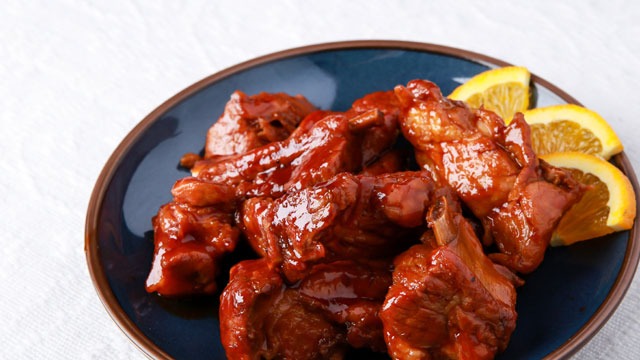 Why do spareribs taste so good? In spite of the sparse meat, it's always worth the effort to gnaw and get it spotlessly clean.
What are spareribs?
Taken from the lower portion of a pig's belly and breast bone, spareribs are 11 to 13 long bones that have little meat and a lot of fat. The bony nature of spareribs may yield a lot less to chew on, but the bones are packed with flavor and the high-fat content absorbs a lot of it.
How to pick the perfect spareribs?
When looking for spareribs, choose the one with the thinnest bones. The meat should be pink and the fat should be white. It's best to cook it within 3 to 4 days after purchase.
Now you know the basics, here are some of our recipes you can try with more tips to help you with your spareribs cooking journey.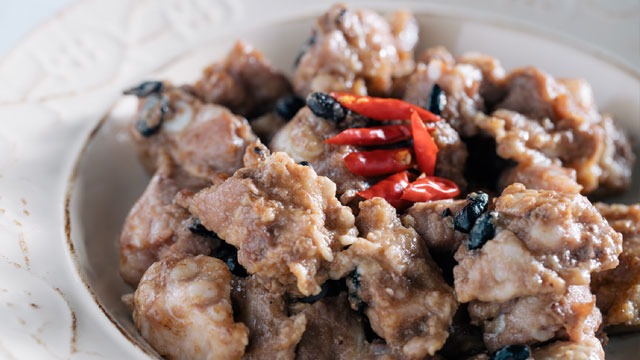 1 Pork Spareribs with Tausi Recipe
This classic spareribs recipe is just like the delicious, umami-packed, tender, juicy, and steamed pork you can get at Chinese restaurants. Black beans, or tausi, give it its distinctive taste and other classic Asian aromatics like garlic, ginger, and sesame oil, give it its complex notes.
Tip: Most spareribs recipes will call for a marinade because improperly cooked, or spareribs that aren't marinated, can be quite tough. This step injects flavor and makes sure you get a tender bite in your spareribs dish.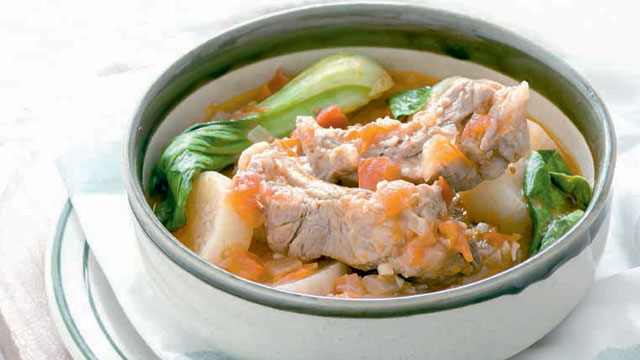 2 Kinamatisang Buto-buto (Pork Bones and Tomato Stew) Recipe
This simple and classic Filipino pork stew is easy to make! With so many bones, it also naturally makes a delicious bone broth. Can you believe this dish comes together in just 45 minutes?
Tip: Learn how to braise your meat which is often required in recipes that call for tough cuts of meat. This means browning the meat first on high heat, adding a liquid, and then cooking it low and slow for some time.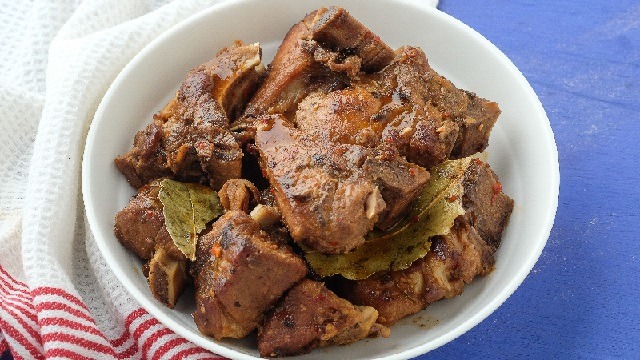 3 Pork Ribs Adobo Recipe
This flavorful spareribs recipe uses your favorite classic adobo flavor. Cooking it adobo-style also guarantees a tenderized bite with each bite having lots and lots of flavor.
Tip: This recipe is a dry adobo which means that in contrast to the saucy kind, it calls for the sauce to be reduced and soaked up by the meat until there's not much sauce. It makes for much flavorful meat.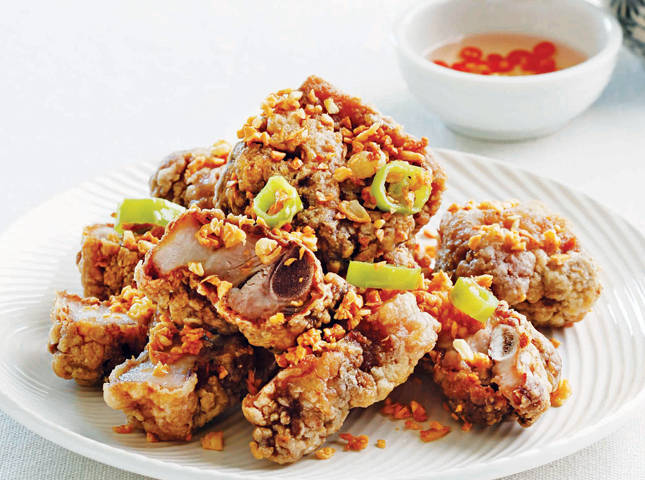 4 Spareribs with Salt and Pepper Recipe
This recipe celebrates the flavor of pork. It's got a crispy batter going for it as well that gives the tender pork an interesting texture contrast.
Tip: In spite of not being a saucy recipe, this spareribs recipe still packs and delivers in flavor because it was marinated long enough to absorb a smorgasbord of flavors.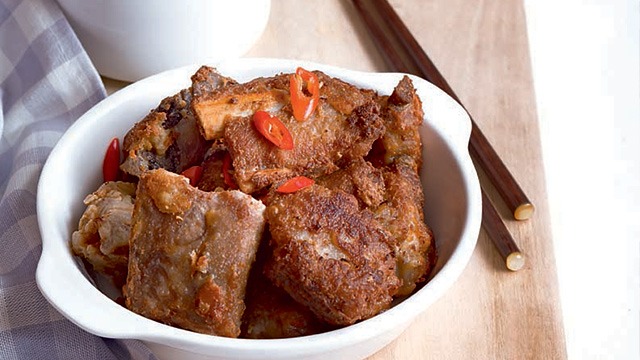 5 Salted Egg-Crusted Pork Ribs Recipe
The salted egg trend may have come and gone, but we won't blame you for still loving it. There's just nothing like the taste of salted egg, and this recipe is a celebration of all things that made it a viral and addicting trend.
Tip: This recipe uses a salted egg-flavored batter that you can use for other recipes, too. Use it to batter chicken wings, nuggets, or other delicious things.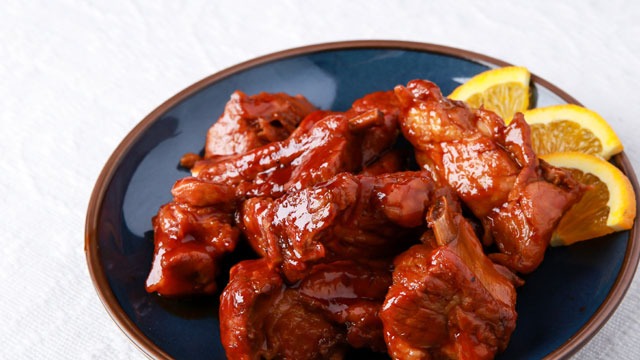 6 Orange Spareribs Recipe
Orange gives this sweet, sticky dish a zesty brightness that makes it quite addicting.
Tip: Experiment with different fruits and citruses. The juice not only tenderizes but it also infuses flavor into the pork at the same time.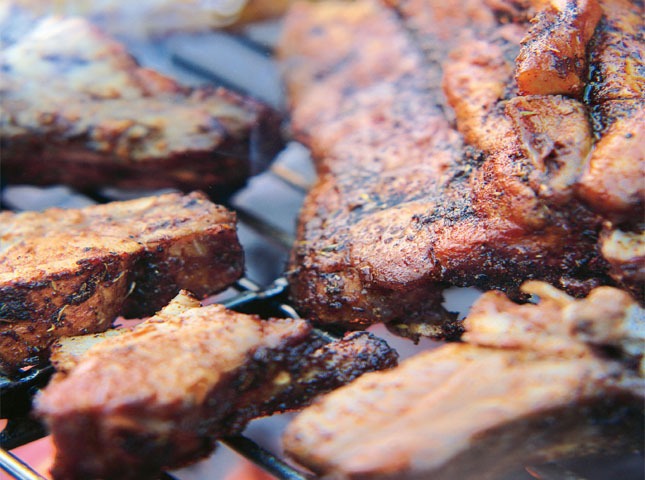 7 Spicy Baby Back Ribs Recipe
Baby back rib recipes are actually interchangeable with sparerib recipes which make it more affordable! So get this sticky, delicious, and spicy mess on your plate ASAP.
Tip: You can boil or bake spareribs before brushing it with sauce and firing them up on your grill for an even cook. Grilling will give your meat a smoky, caramelized finish.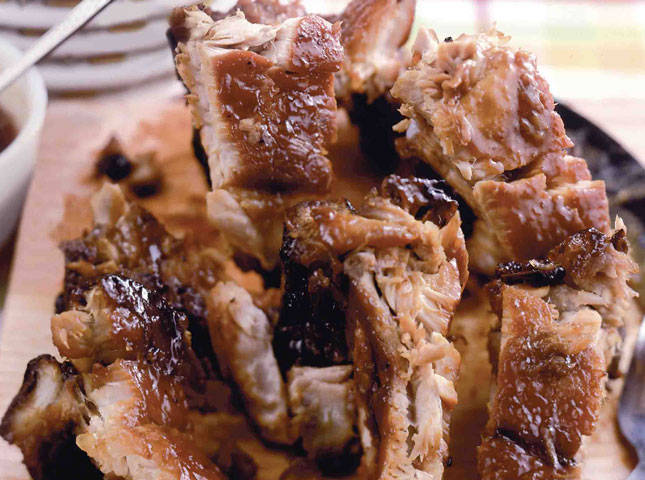 8 Hawaiian Baby Back Ribs Recipe
Although this recipe calls for an oven, you can also opt for grilling it slowly instead. The tropical flavors of pineapple and calamansi give it that bright, zesty flavor. Don't forget to match it with the perfect sidings, too!
Tip: If you're opting for spareribs instead of baby back ribs for a recipe, you need to know that you'll yield less meat. Compensate by adding half a kilo more of spareribs to your recipe.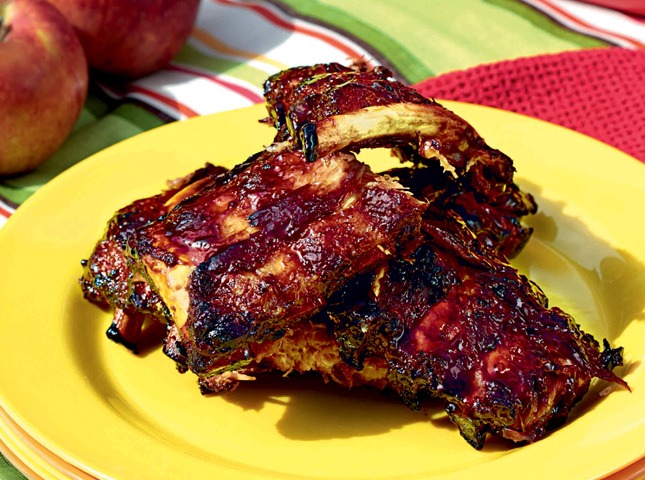 9 Pineapple-Marinated Baby Back Ribs Recipe
This simple 5-ingredient ribs recipe is what every lazy cook needs. It accomplishes deliciousness without a mountainous amount of effort.
Tip: Baking ribs not only gives you an even cooking throughout, but it also gets that fall-off-the-bone tenderness. Unlike boiling your meat, baking also means its juices are more likely to stay within the meat instead of seeping out into the water.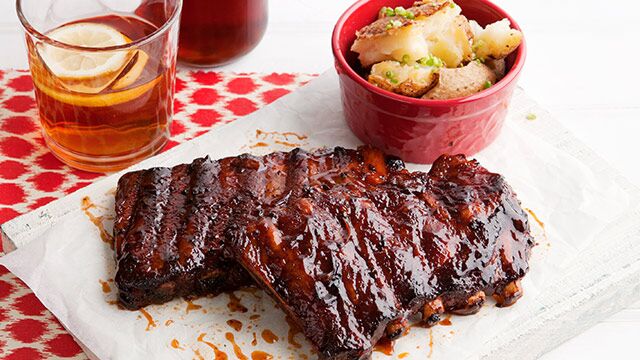 10 Cola Baby Back Ribs Recipe
Your favorite soda isn't just for cooling down on hot days. It's also good as a marinade! A dark cola specifically adds a caramel flavor that will be a sure hit with everyone who gets the privilege of a bite of your dish.
Tip: You can experiment with using soda that you particularly like. You can use a clear soda, an orange soda, root beer, or whatever carbonated beverage you prefer.
Whether it's just for a normal dinner where you want something delicious, grilling meat by the beach, or having a boodle fight, you cannot go wrong with one of our marinated and tender spareribs recipes. All the recipes are bound to churn up something extremely delicious because before you even touch them, spareribs are already flavor-packed cuts of pork. You just can't go wrong!
Want to invent your own spareribs recipe? Then you need to check out our guide on marinades, an essential to all rib recipes.
Looking for more rib recipes? Check out ours here.
ALSO READ: