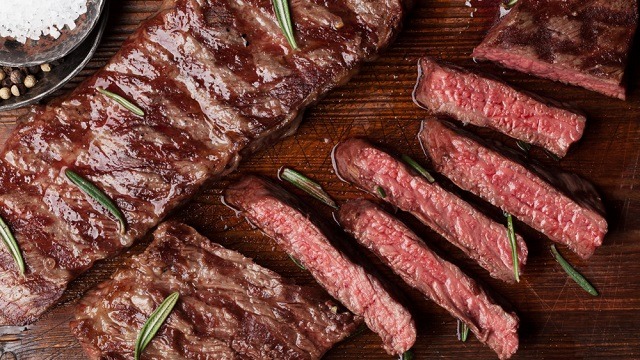 There are many kinds of beef cuts you can indulge in. In fact, among the most popular of beef cuts, the steak is one of the most prized for its tenderness, juiciness, and yes, even its sheer meatiness when it comes to taste. 
If you enjoy a hunk of steak every now and then, steak lovers like you know there are other kinds of steak cuts you can order. Here are the most popular steak cuts:
• ribeye 
• porterhouse 
• T-bone
• striploin or simply, strip 
• sirloin
• tenderloin or the fillet mignon 
• flank 
These beef cuts can have ranges and quality labels known as grades that inform you what type of beef you're ordering. The beef can be labeled as Angus, Wagyu, Kobe, and grass-fed beef to determine where the beef was sourced from while Prime, Choice, and Select are some of the grades of beef.
To cut down on costs from dining out at restaurants, you can order your favorite steak cut and learn how to cook it at home. Special occasions such as Christmas, birthdays, and especially Valentine's Day can mean you ordering a frozen steak and cooking it at home. It's not a cheap meal to have on a regular basis, but when you do indulge, there are ways to enjoy an affordable steak if you know how to cook it yourself.  
There are many recipes to try, but here are delicious steak recipes to cook at home to satisfy your steak cravings: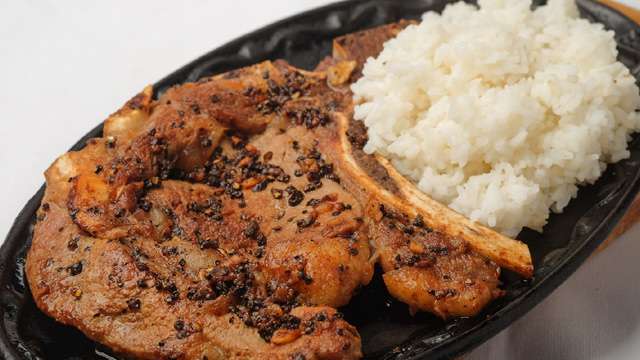 1 Sizzling Pepper Steak Recipe 
Enjoy a basic steak dinner with this simple recipe that takes advantage of your love for salt and pepper. This uses a T-bone steak but you can easily swap that out with your choice of steak cut. Make it even more appetizing by cooking it in a little butter, garlic, and a good full teaspoon of cracked black pepper for its gentle bite.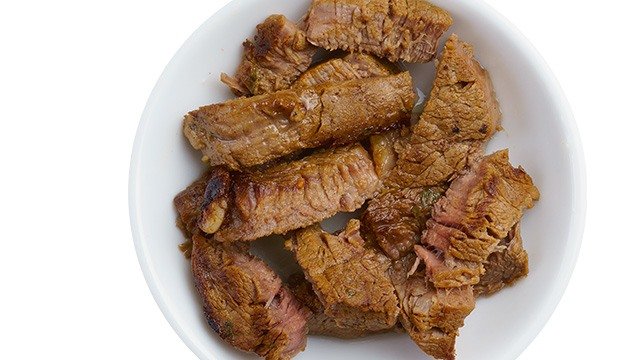 2 Grilled Citrus-Marinated
 

Steak

 

Recipe 

A simple steak can be super flavorful, too! All you need to do is amp up the herbs, spices, and other seasonings when you marinate the beef. The result is a tender steak that is loaded with flavor! Try this orange-lime citrus juice marinade that gives a delicious brightness that complements the fatty beef flavor of the steak. You can also try an Asian spin on this recipe using ponzu, a sauce that's made of the citrus juices of a sudachi, yuzu, and kabosu fruits from Japanese and a little vinegar.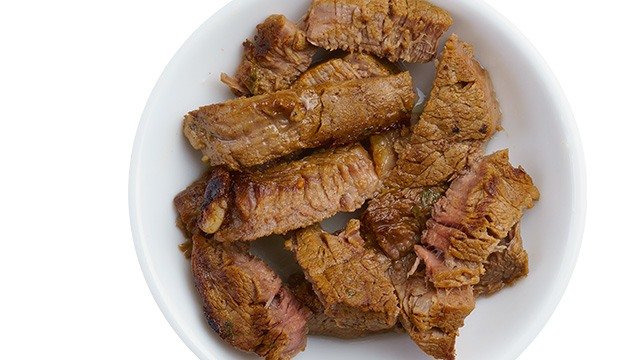 Grilled Citrus-Marinated Steak Recipe
Posted in:
Recipe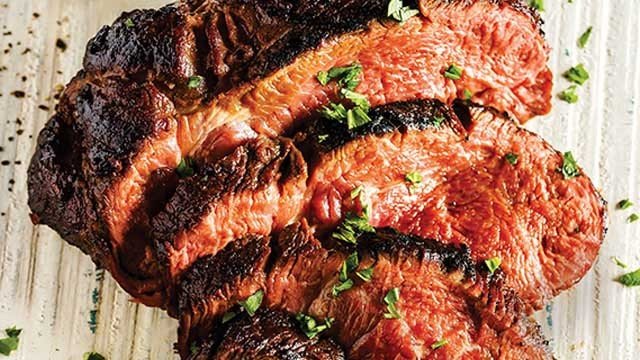 3 Oriental Beef Steak Recipe 
For this recipe, search through your kitchen cabinets for the flavors in this steak. You will need a nice cut of beef tenderloin and while it doesn't require any tenderizing, it does need a little help with flavor. It gets all that and more from the marinade made up of soy sauce, garlic, ginger, sesame oil, and even a little hot sauce or sriracha for a hint of a kick.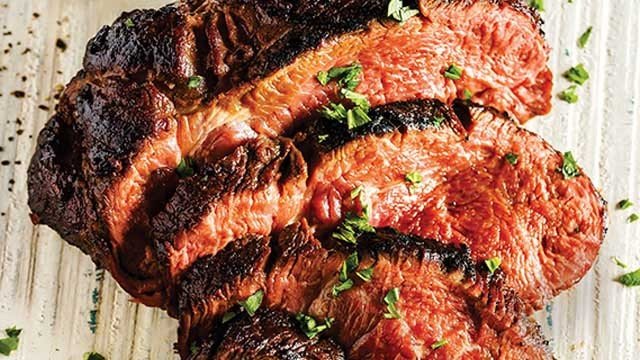 Oriental Beef Steak Recipe
Posted in:
Recipe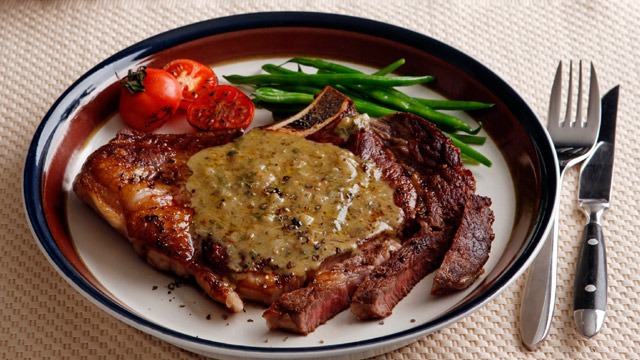 ADVERTISEMENT - CONTINUE READING BELOW
Recommended Videos
4 Grilled Steak with Blue Cheese Sauce Recipe  
Usually, steak can hold its own on any plate it's placed on but there are ways to make it even more appetizing and irresistible. Marinades aren't the only way to make flavorful steaks. Sauces can make a steak just as delicious just by drizzling it on!
For a steak to have an incredible flavor that's just on the surface, try a powerfully aromatic ingredient that can stand up on its own as well. Blue cheese mixed into the sauce is one such sauce you can on your steak. You can make the Argentinean condiment for grilled meat, the chimichurri, or even a spiced coconut sauce for a taste of the tropics on your plate.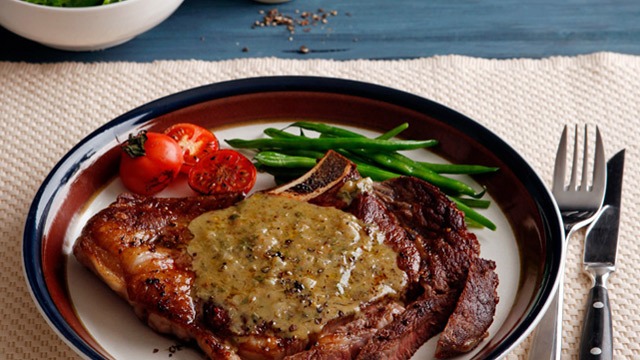 Grilled Steak with Blue Cheese Sauce
Posted in:
Recipe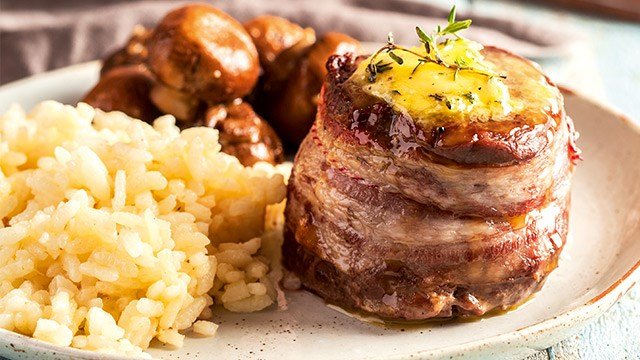 5 Bacon-Wrapped Tenderloin Recipe 
The tenderloin or the fillet mignon is arguably the most tender of meat cuts, but it's sorely lacking in flavor. That's why wrapping it in smoky bacon is a genius idea. Where the meat cut lacks in flavors, it can easily get from the bacon, and it's a preparation method that's common to see for other ingredients, too, not just meat and tenderloins. Try it with a cut of any kind of meat and you'll see exactly why this is a smart move for beef.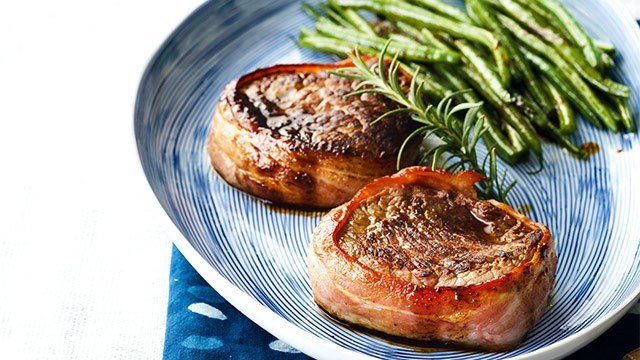 Bacon-wrapped Beef Recipe
Posted in:
Recipe
***
Thinking about what to cook next? Join our Facebook group, Yummy Pinoy Cooking Club, to get more recipe ideas, share your own dishes, and find out what the rest of the community are making and eating!
Got your own version of the classic dishes? Pa-share naman! Get your recipe published on Yummy.ph by submitting your recipe here.