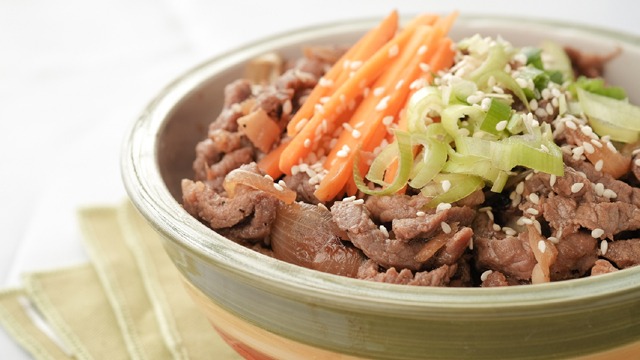 Sukiyaki-cut beef is always delicious. Cutting any kind of beef thinly at the right angle (across the grain) automatically tenderizes it as the sinews are shorter. On top of that, this also means that the beef cooks much faster, letting you enjoy beefy, umami-packed goodness in a short amount of time. Can you believe that most of these recipes take less than half an hour to make? Can't believe it? Check these recipes all out for yourself!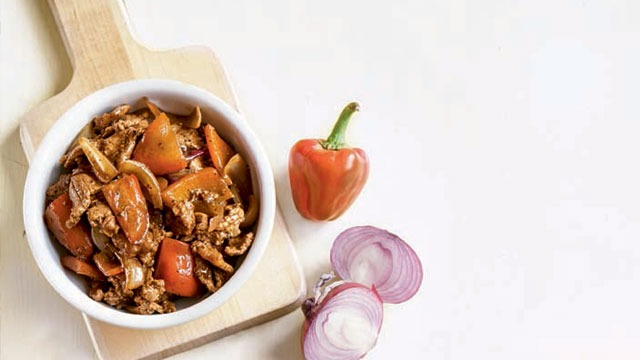 1 Chinese Pepper Steak Recipe
This recipe isn't just extremely quick to make at just 25 minutes; you need to make it quickly! You want the onions and the sweet red bell peppers to still have their delicious, fresh crunch when you eat it. Oh, and did we mention it only uses 5 ingredients—and all of them are stuff you probably already have!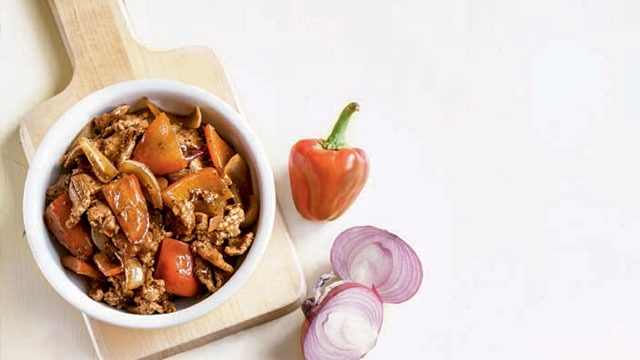 Chinese Pepper Steak Recipe
Posted in:
Recipe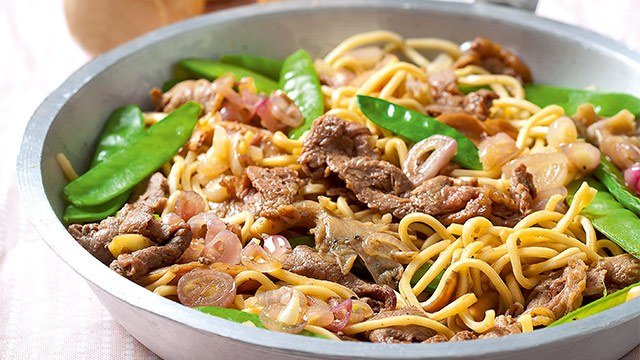 2 Beef and Mushroom Noodle Stir-fry Recipe
It's surprising how so many great things can happen in just a few minutes, including this delicious beefy recipe. It's umami-packed thanks to the oyster sauce and fresh oyster mushrooms, both of which become extra fragrant because of the shallots, garlic, and sesame oil.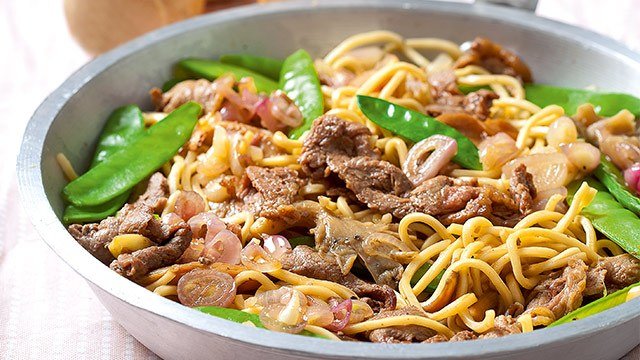 Beef and Mushroom Noodle Stir-fry Recipe
Posted in:
Recipe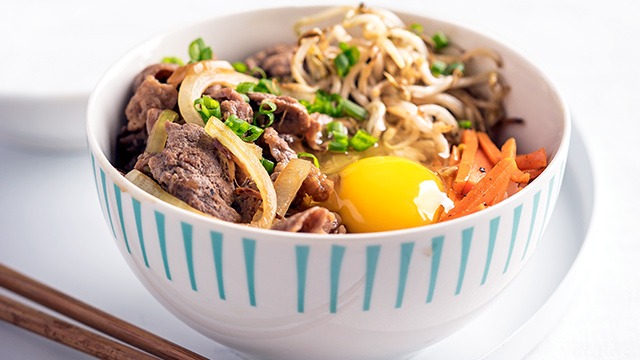 3 Beef Misono (Beef and Vegetable Stir-Fry) Recipe
This 30-minute stir-fried recipe has an array of tastes and textures. From classic aromatics that give this dish a delicious aroma to the creamy egg, crunchy bean sprouts, and tender carrots that are all textural contrasts, every bite is sure to be a treat.
ADVERTISEMENT - CONTINUE READING BELOW
Recommended Videos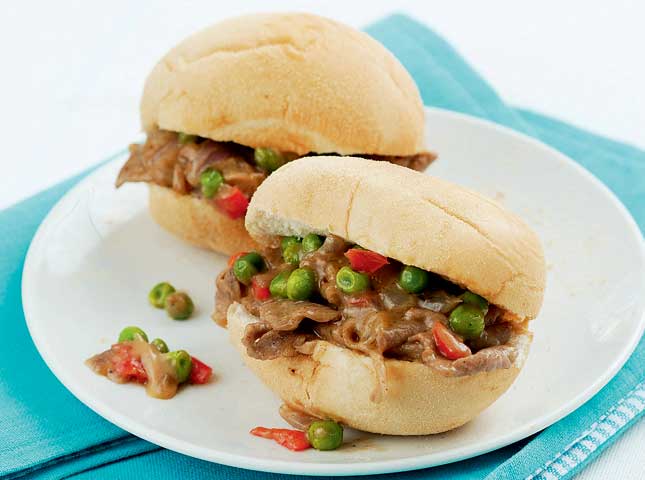 4 Barbecue Beef Sandwich Recipe
Make a beefy sandwich from scratch in just 12 minutes! It's all thanks to how quickly you can cook sukiyaki-cut beef. Making it even more delicious is velvety cream cheese and crunchy red bell peppers.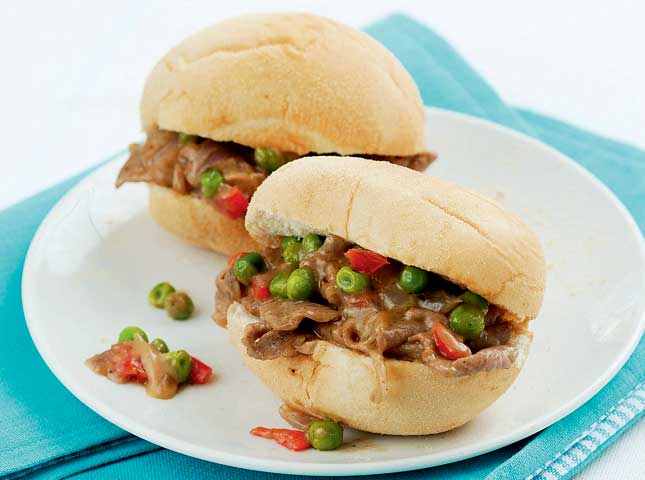 Barbecue Beef Sandwich
Posted in:
Recipe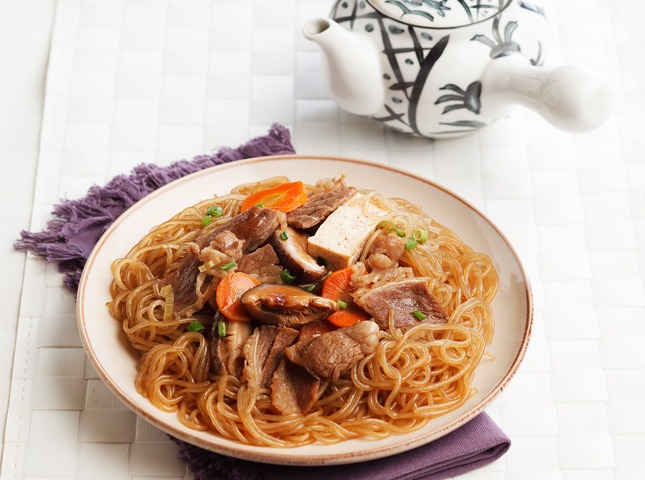 5 Beef Sukiyaki Sotanghon Recipe
Sukiyaki-cut beef is named right after this very hotpot dish. Typically eaten in winter as a warm treat, the rainy season is a good enough excuse for you to enjoy this!
This 25-minute sukiyaki dish has silky, sotanghon noodles that's packed with loads of flavor. Every forkful is drenched in the flavors of Japanese soy sauce, sesame, mirin, and dashi. It's then blended with the natural sweetness and varied textures of fresh veggies pechay, onions, and carrots.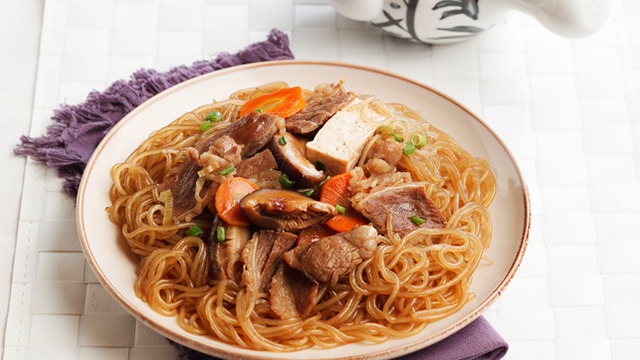 Beef Sukiyaki Sotanghon
Posted in:
Recipe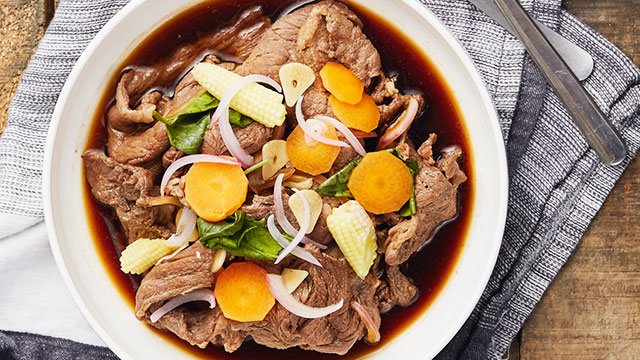 6 Easy Sukiyaki Beef Recipe
Sweet, umami-packed sukiyaki soup is absorbed by the delicious, thin cuts of beef. This easy, 30-minute Japanese classic is a favorite for a reason.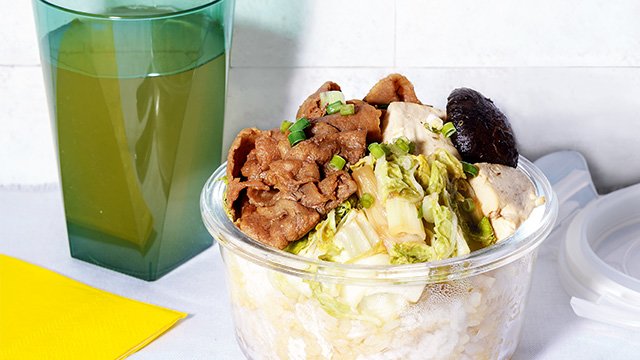 7 Beef Sukiyaki with Rice Recipe
Turn delicious, Japanese-flavored sukiyaki into a scrumptious viand that's perfect for your lunch box! Plus, since sukiyaki is such a thin cut, it's still quite delicious and flavorful even if it gets cold when traveling.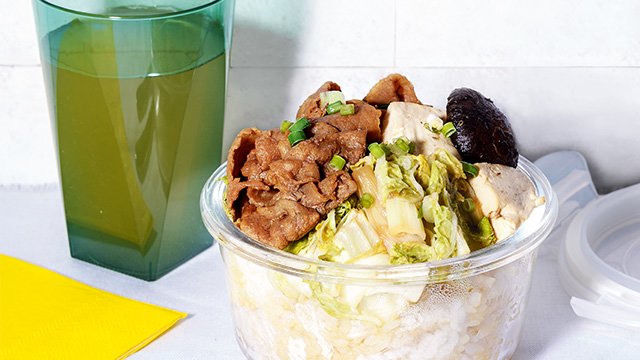 Beef Sukiyaki with Rice Recipe
Posted in:
Recipe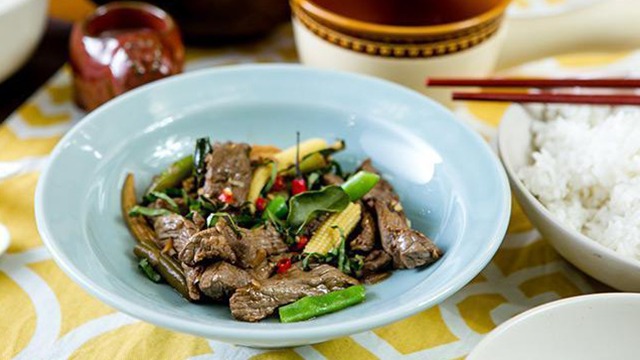 8 Thai Beef Stir-Fry Recipe
Essential to great Thai cooking, fresh basil leaves, lemon, kaffir lime leaves, and lemongrass give this dish all of its these wonderful scents. As you inhale all the delicious aromas when you make this stir fry, you then get a tingling sensation on your tongue from the spicy red chili peppers. This is not your average stir-fry.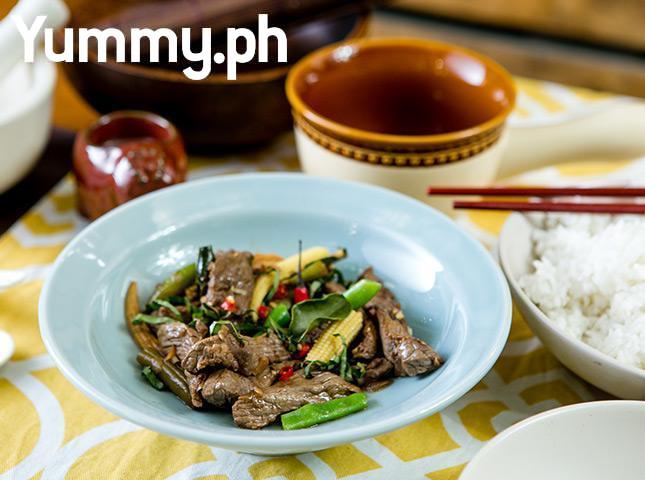 Thai Beef Stir-Fry Recipe
Posted in:
Recipe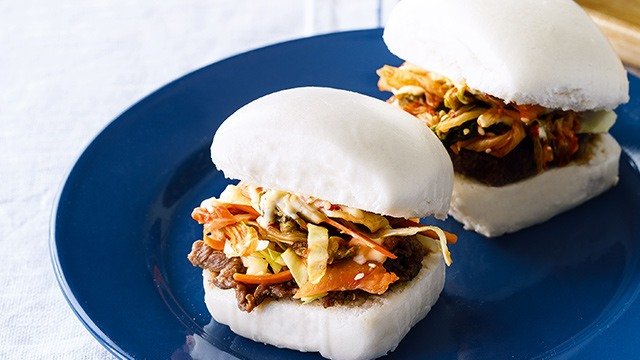 9 Beef Bulgogi Bao with Kimchi Slaw Recipe
You get those deep, savory flavors of bulgogi brightened up by the piquant, spicy, and crunchy kimchi slaw. It's the perfect combo, especially stuffed between two fluffy pieces of mantou buns. You can't miss this!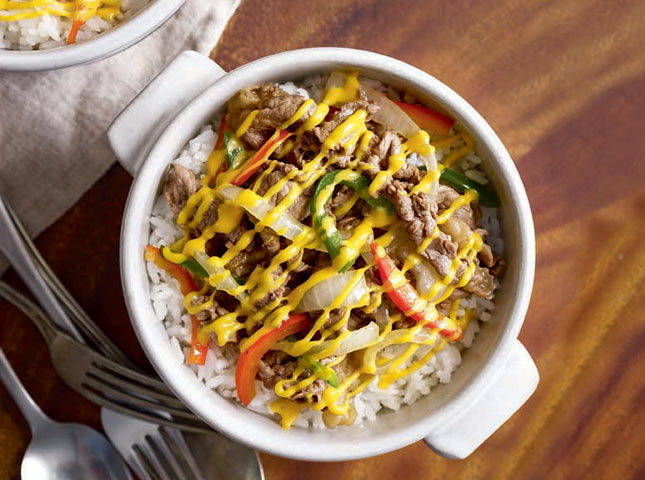 10 Cheese Steak Rice Recipe
Both cheese and beef are natural sources of umami—which is what makes this dish doubly delicious. You'll love this easy and saucy 20-minute rice bowl for sure.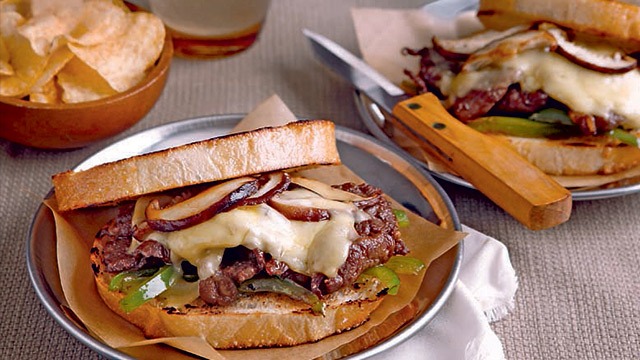 11 Grilled Cheesesteak Sandwiches Recipe
It's just like an indulgent grilled cheese sandwich but made even better with tasty, flavorful beef and tender shiitake mushrooms.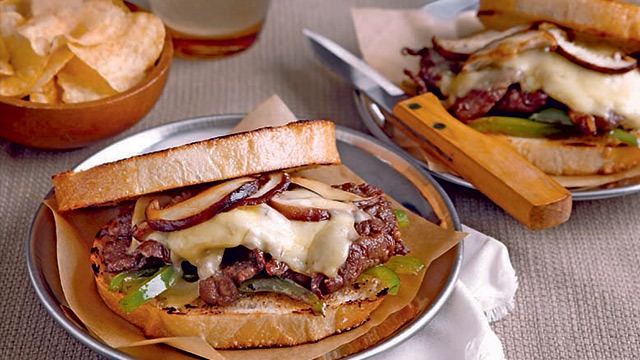 Grilled Cheesesteak Sandwiches
Posted in:
Recipe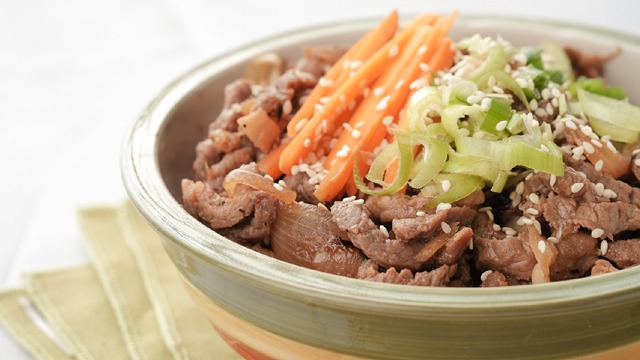 12 Mongolian Beef Recipe
We bet you can make this delicious Mongolian beef recipe far faster than you think. Just toss all your fresh, prepped ingredients and seasonings all together in a wok, and you've got a delicious one-wok meal to make you smile.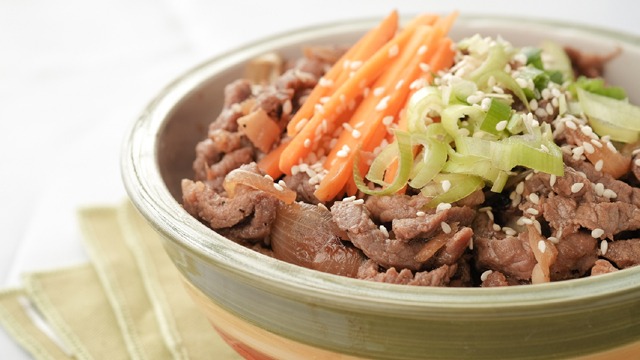 Mongolian Beef Recipe
Posted in:
Recipe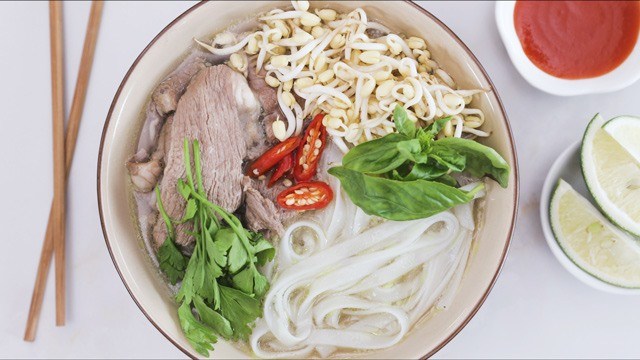 13 Beef Pho Recipe
Yes, this recipe takes a little more than an hour to make, but it's sure to be worth it. Aromatic lemongrass, star anise, fish sauce, fresh basil leaves, cilantro, and dayap all come together in a light chicken broth to give you an extremely satisfying bowl of soup.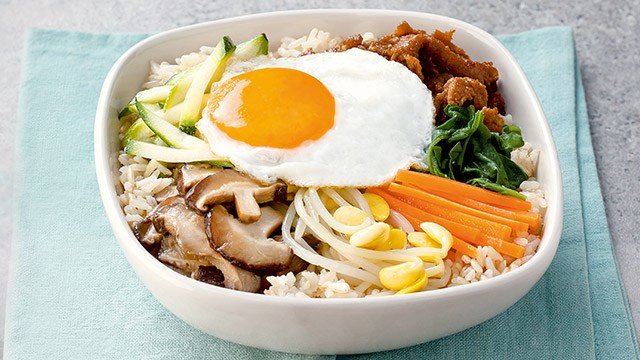 14 Brown Rice Bibimbap Recipe
This bibimbap has some serious complex flavors. It has nutty brown rice, fruity pear puree, salty soy sauce, savory tender shiitake, crunchy bean sprouts, and sweet and spicy Sriracha. Mixing in some gochujang makes the dish even richer and gives it that distinct bibimbap flair.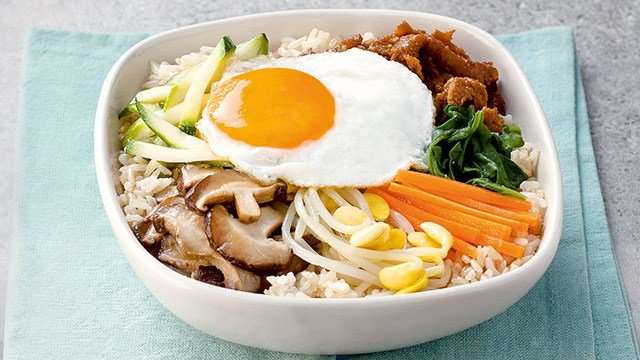 Brown Rice Bibimbap Recipe
Posted in:
Recipe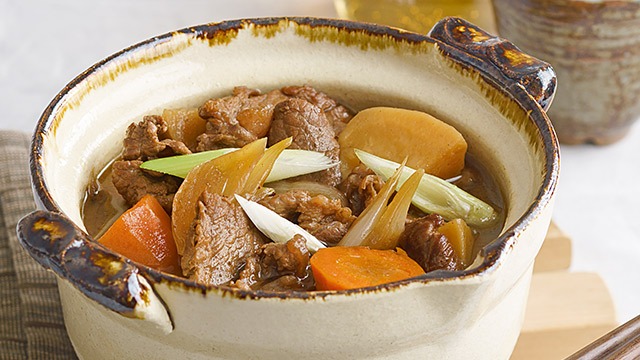 15 Beef and Potato Stew Recipe
This isn't your ordinary beef stew. Though it has the familiar flavors of potatoes, onions, carrots, and leeks, it's taken up a notch with Japanese flavor enhancers dashi stock, Japanese soy sauce, and sweet mirin.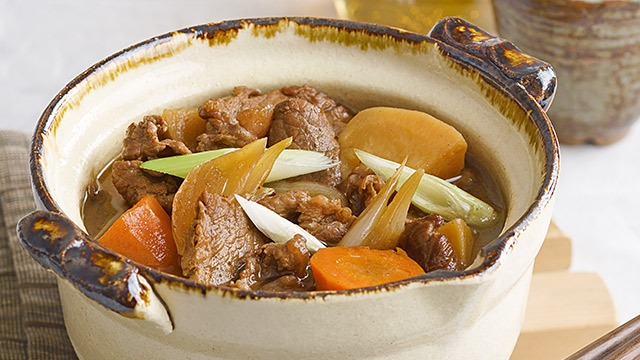 Beef and Potato Stew Recipe
Posted in:
Recipe
Can you blame us for being a touch obsessed with the sukiyaki-cut beef? It's such a delicious way to add tasty, tender proteins to a meal. Don't be limited by these dishes as well. You can try using sukiyaki with your other beef dishes. It will make for a quick-cooking substitute that can cut your cooking time.
Can't find sukiyaki-cut beef at your butcher? Take a look at bacon-sliced beef or even breakfast beef steaks as a fantastic and easy-to-understand alternative.
ALSO READ: