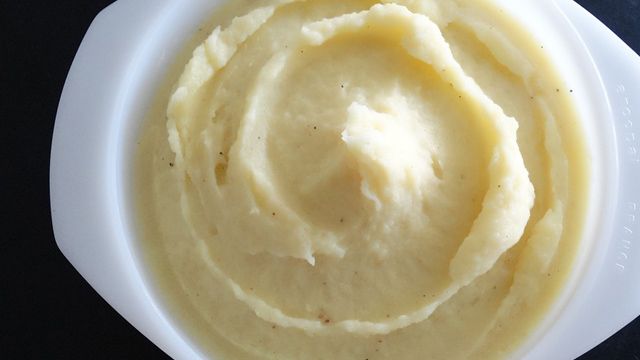 Creamy, luscious mashed potatoes is a beautiful and delicious side dish. It's the natural complement to roasted and fried meats. It's wonderfully easy to flavor as well.
But if you have ever tried to make mashed potatoes at home and ended up with watery mashed potatoes, here's the tip you should know: after draining the potatoes, return it to the hot, empty pot.
Then, let it steam, uncovered, for about 2 minutes. This allows the heat of the potatoes and the dry pot to completely dry out the potatoes, so it'll mash to a beautiful texture and soak up the butter and cream more easily.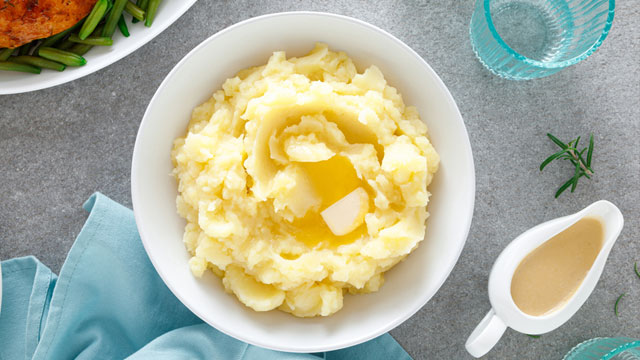 Cook Mashed Potatoes In 3 Ways
Posted in:
Cooking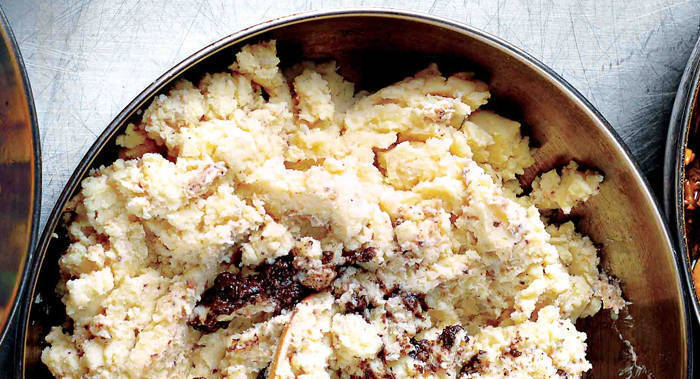 Truffle Mashed Potatoes Recipe
Posted in:
Recipe