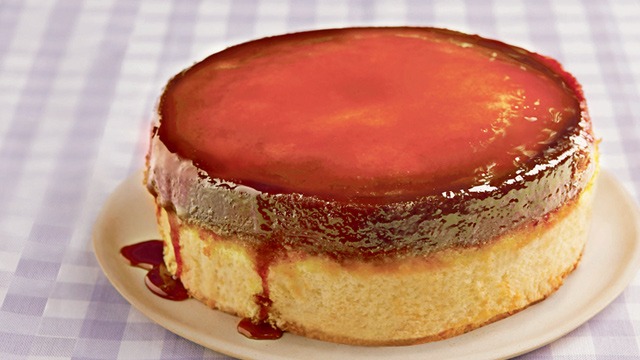 Leche flan is a popular Filipino custard dessert made with eggs, milk, and topped with a golden-brown caramel sauce. It is usually steamed to create the silky, rich custard but you can also bake it to achieve the same result. Bookmark these recipes: they are the stuff leche flan fantasies are made of.

A basic flan recipe might seem hard to perfect but once you nail it, you can play around with the custard and use it to make other desserts.
This is a delicious different take on the classic leche flan.
This vegan version of leche flan is still as creamy and yummy but without the cholesterol, white sugar, and excess fat.
Leche flan takes a different yet equally delectable form in this wonderful pie!
ADVERTISEMENT - CONTINUE READING BELOW
Recommended Videos
ALSO READ:
How to Make the Perfect Leche Flan
WATCH: This is How You Make Creamy Leche Flan