When it comes to food, some Filipino households love putting their own twists on classic recipes. Some families even experiment, whether by using substitute ingredients or concocting a creative sawsawan to match the day's dishes.
Their ingenuity is revealed even more when it comes to mixing and matching dishes. One mark of Philippine cuisine is that many dishes come in pairs: Arroz caldo and tokwa't baboy, dinuguan and puto, and suman and mangga all come to mind.
When it comes to Filipino food, three may not be a crowd. Certain food pairings are already good on their own, but if you partner them with an ice-cold glass of Coke, they can taste even better. Its refreshing taste is #ForeverBagay to the flavors of some food pairs such as these:
Crispy Pata and Kare-kare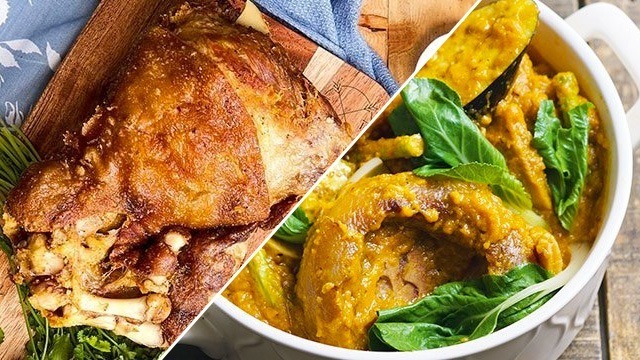 Golden, crispy fried pork meets a thick, luscious peanut stew—don't wait for the next fiesta to get a hold of them! Kare-kare doesn't even have to have meat in it—an all-veggie version is just as good. Make sure you have a large bowl of steamed white rice to serve with these!
Bulalo and Crispy Tawilis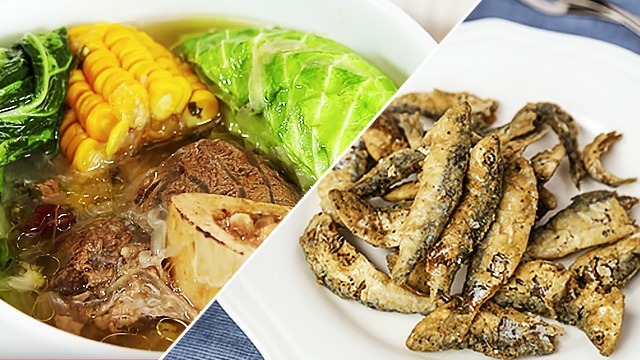 Consider this the Filipino version of surf and turf. A bowl of tender beef chunks, loaded with vegetables swimming in a flavorful broth, is a nice way to soothe the soul. Up the ante by serving it with a plate of fried tawilis, which is best dipped in vinegar with chopped onions.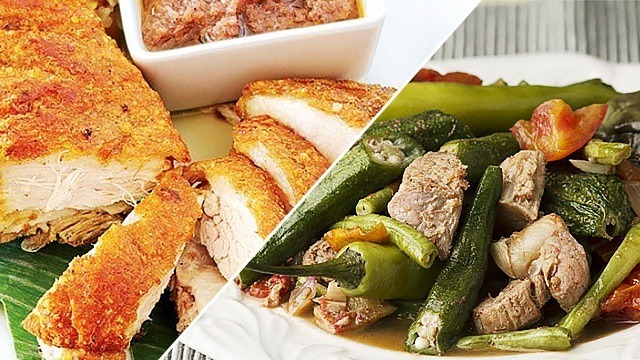 You're looking at two of the most beloved dishes from the Ilocos region. Expect everyone at the table to pounce on the golden bagnet chunks, but pinakbet may be just as popular. The sweetness of the squash, eggplant, and tomatoes matches well with the saltiness of the bagnet.
Laing and Binagoongan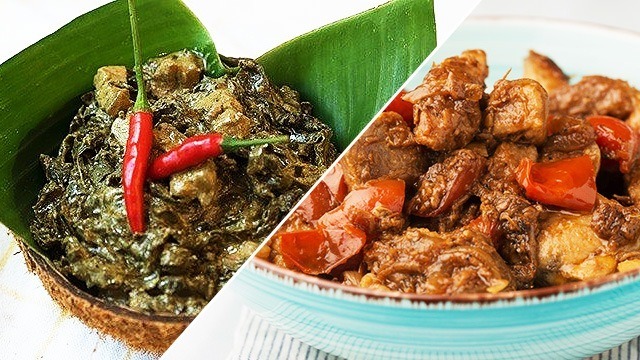 Spice things up with this pairing that hails from the Bicol region. A good laing is one that is not too dry but also not too saucy. But you know what makes it even better? One that is paired with a rich pot of pork binagoongan. One is light and subtle; the other has a strong kick.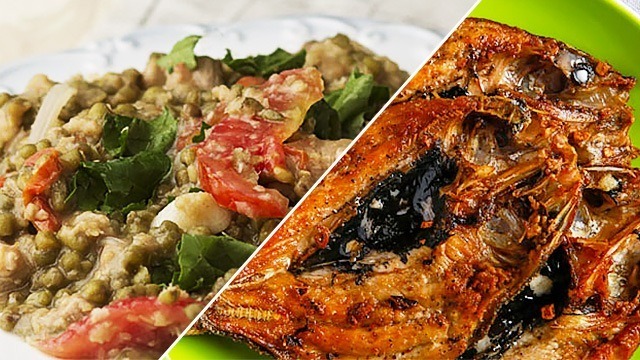 A hearty bowl of monggo soup and a hot plate of fried daing na bangus—at last, a pairing that's easy on the pocket! If you want to go meatless without giving up that distinct Filipino flavor, this is your best bet. Add more veggies (like eggplant and okra) to the soup to make it more filling.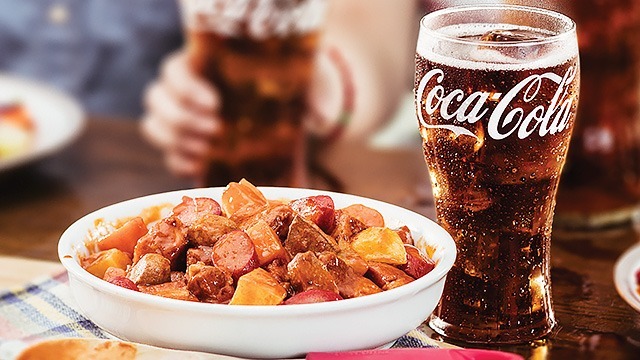 Let us know if you have more food pairings to try! Just don't forget to serve them with the drink that's #ForeverBagay—ice-cold Coca-Cola! With the right kind of beverage, it can complete meals and bring families closer. And as far as Filipinos are concerned, family comes first and food, an easy second.
Learn more about #ForeverBagay food pairings here.