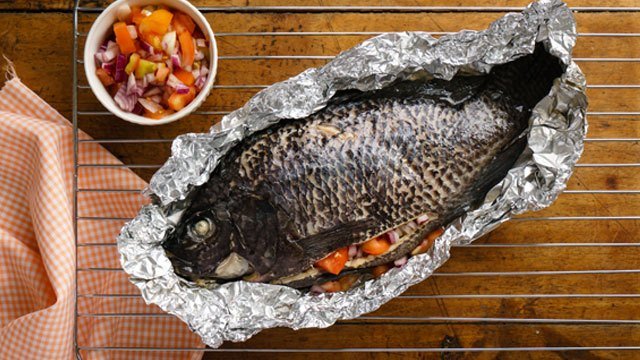 Tilapia is a common fish you'll find in the market. It's a midrange-priced fish that is plentiful and easy to work with as an ingredient in the kitchen. It's not as full of bones as the bangus and can even be filleted into meaty pieces that are easy to fry and cook. 
You can cook it simply, salt and pepper, and fry it up. However, we know you can be more creative than that! Give the tilapia a chance to make a truly delicious meal that can deliver exciting flavors. Make any of these tilapia recipes for lunch or dinner today: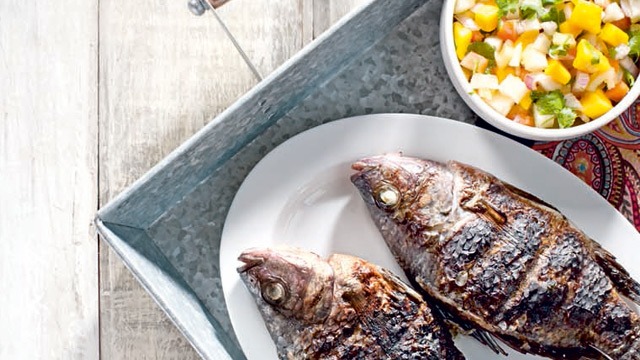 1 Grilled Stuffed Tilapia Recipe 
Grilling is an easy and fast way of cooking tilapia. Fish in general cooks quickly so when placed over the high heat of a charcoal grill, the fish becomes charred and infused with its smoky flavors. That's already pretty tasty! 
But to give it more flavor from the inside, tilapia and other fish are commonly stuffed with a tomato, onion, and herb mix. As it is grilled, the fish is also infused with its flavors so you get a double dose of flavors in one fantastic fish meal.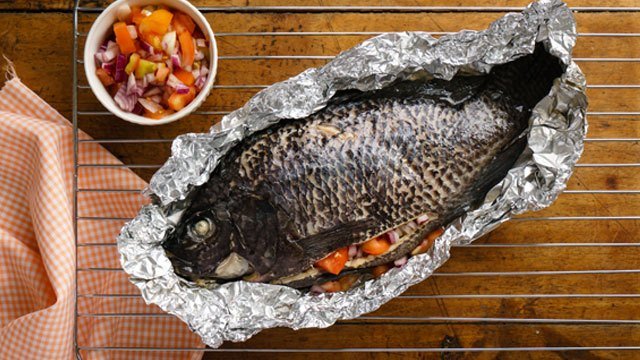 Stuffed Tilapia Recipe
Posted in:
Recipe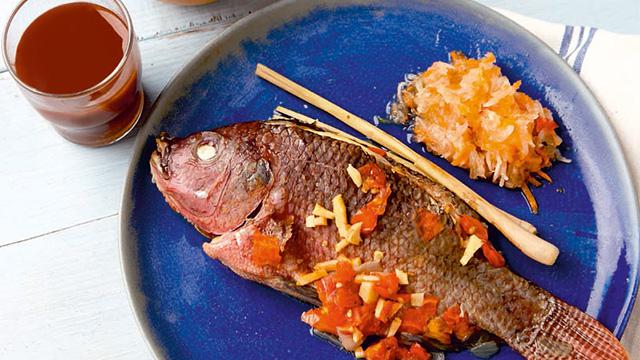 Grilled Tilapia with Tamarind Sauce
Posted in:
Recipe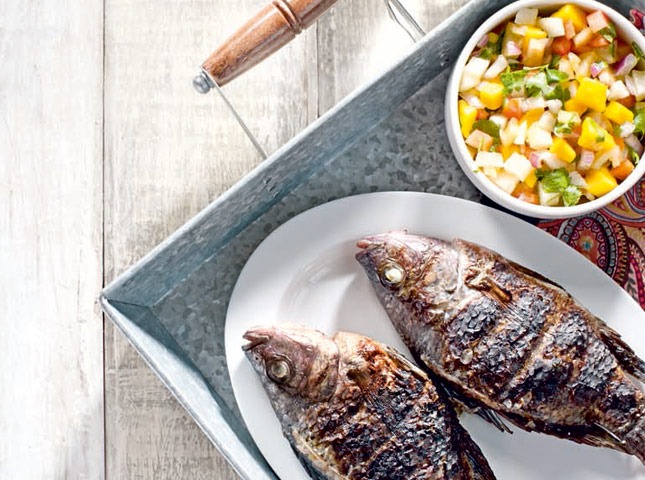 Grilled Stuffed Tilapia Recipe
Posted in:
Recipe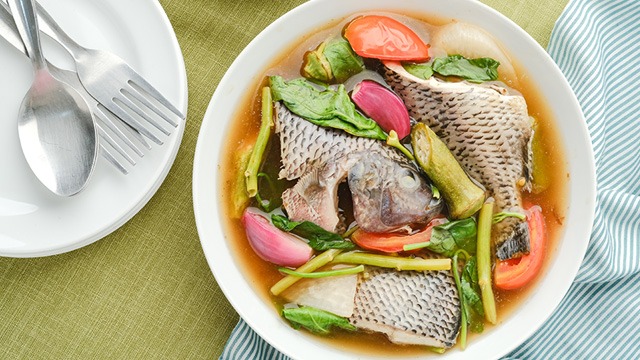 2 Sinigang na Tilapia Recipe
Use your favorite fish for sinigang but using tilapia is a great and affordable option. You don't even need to do much. Make your sinigang as usual but instead of shrimp or pork, add a few pieces of tilapia, cut in half, to the sour soup. Easy!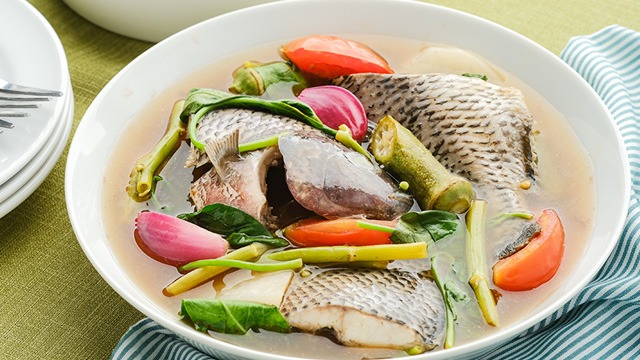 Sinigang Na Tilapia Recipe
Posted in:
Recipe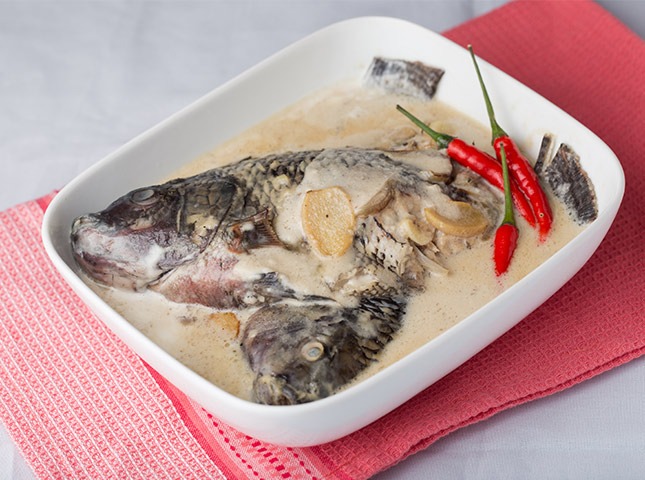 ADVERTISEMENT - CONTINUE READING BELOW
Recommended Videos
3 Ginataang Tilapia Recipe 
Ginataan is a common way of cooking many dishes. Coconut milk or gata is naturally flavorful and pairs wonderfully with fish. Tilapia is one of those fish that is small enough to be used whole in the dish without it being so big it overwhelms the dish. Plus, it's easy to cook in the sweet and creamy liquid. 
You can even wrap the tilapia in mustasa or mustard leaves for its spicy-bitter greens.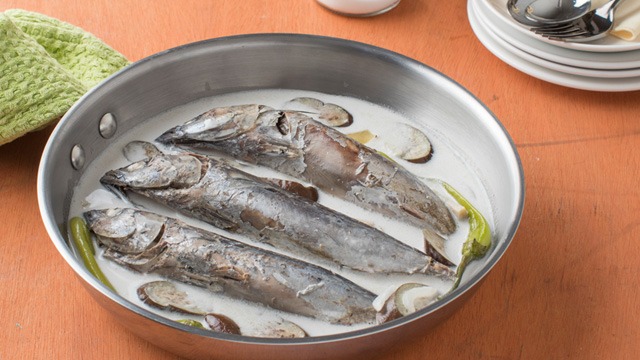 Ginataang Tulingan Recipe
Posted in:
Recipe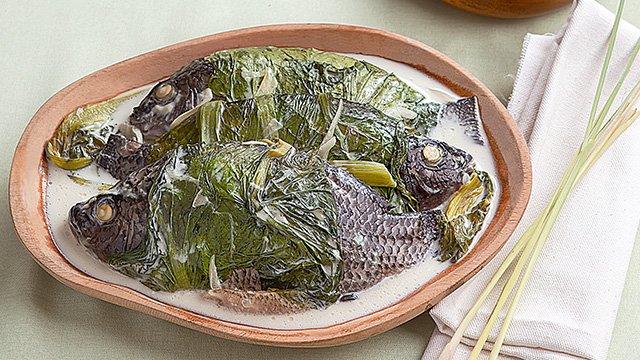 Mustasa-Wrapped Tilapia in Gata Recipe
Posted in:
Recipe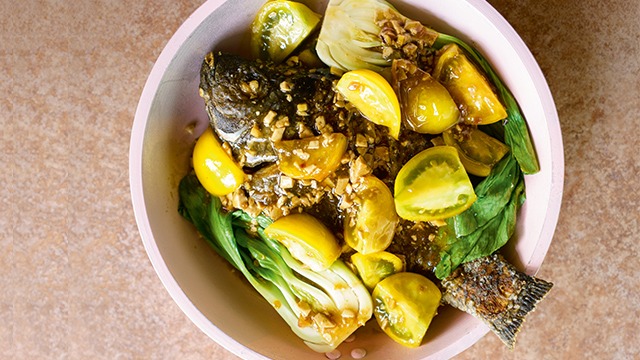 4 Tochong Tilapia Recipe 
This unique tilapia recipe is inspired by Chinese cuisine. It is usually made with fermented tofu or mashed black beans.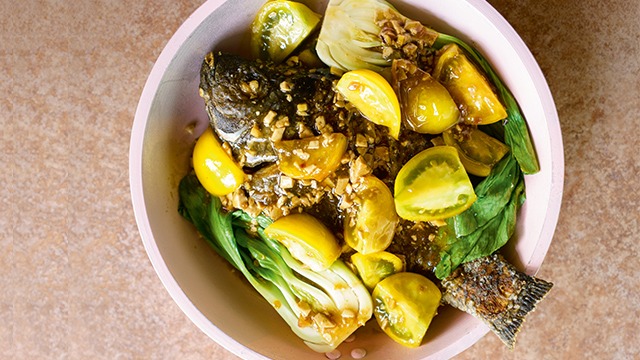 Tochong Tilapia Recipe
Posted in:
Recipe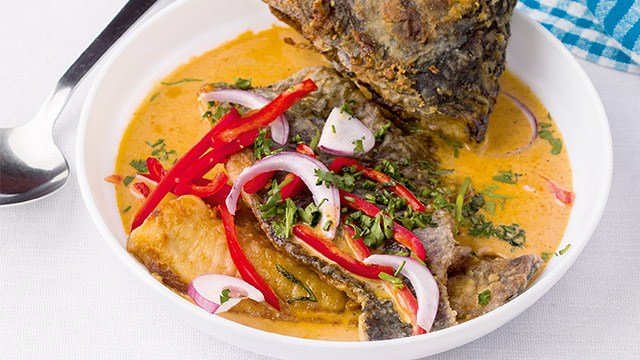 5 Tilapia Curry Recipe 
This isn't your usual Filipino curry! While our version would be in a thickened sauce that is sunshine yellow in hue with chunks of potatoes and carrots, this curry is definitely more South East Asian in its flavors. It's more soup than sauce loaded with a variety of different spices. If you're not fond of the heat, skip the chili. It will still be delicious!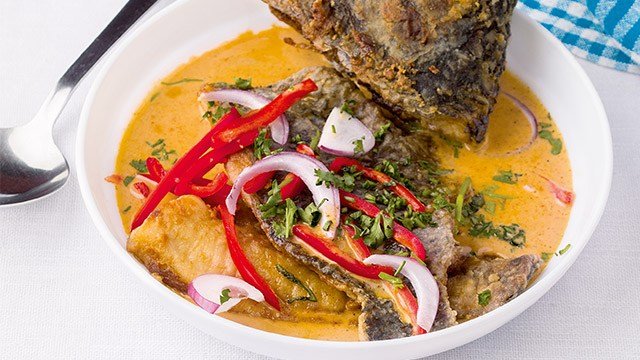 Tilapia Curry Recipe
Posted in:
Recipe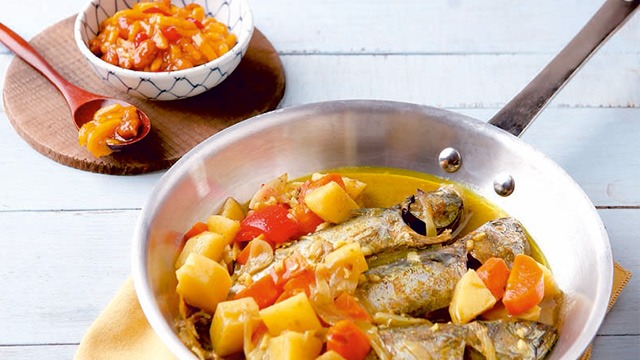 Fish Curry with Dried Mango Chutney
Posted in:
Recipe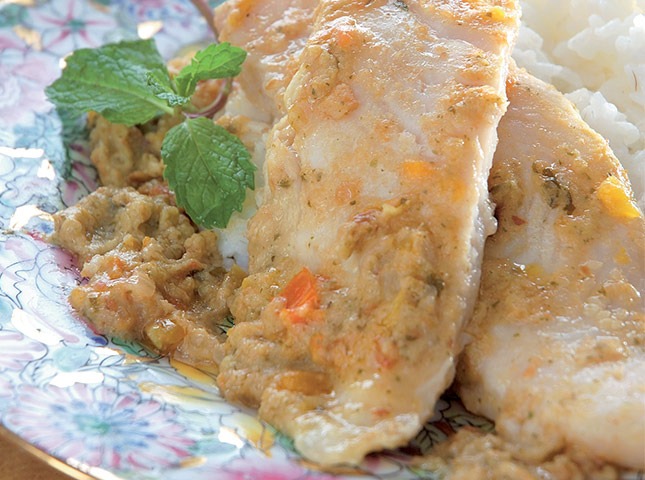 Green Fish Curry Recipe
Posted in:
Recipe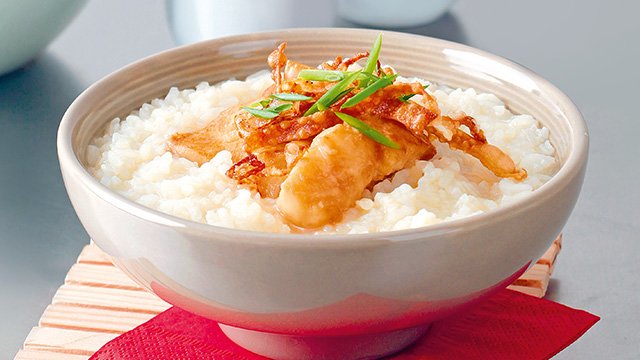 6 Fish Congee Recipe   
Chicken isn't the only meat you will love making into congee or lugaw! This fish congee is easy to make and delicious, too. It uses fish fillets on top, so there's no need to worry about fishing out any fish bones from your rice meal.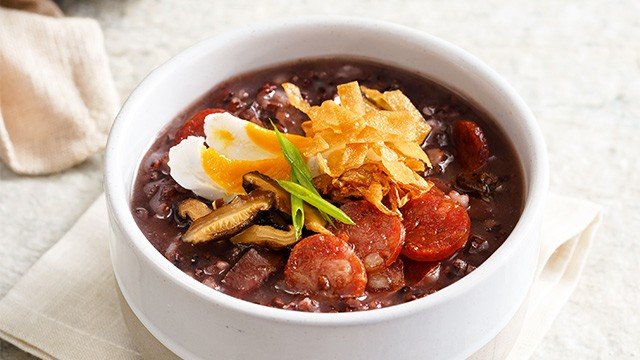 Fish and Sausage Congee Recipe
Posted in:
Recipe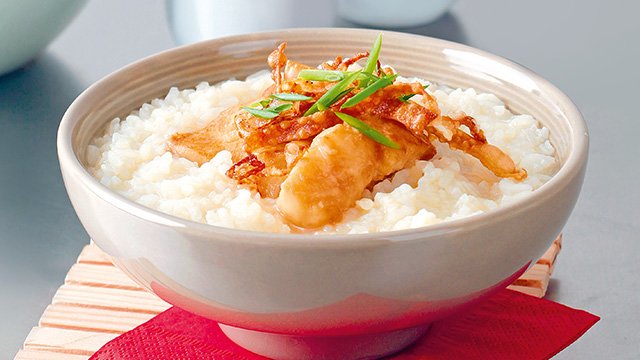 Fish Congee
Posted in:
Recipe
You can simply fry, steam, or simmer a simply seasoned tilapia and serve it with steamed rice. Why settle for that when you can explore the many ways you can cook it with more appetizing results? 
***
Thinking about what to cook next? Join our Facebook group, Yummy Pinoy Cooking Club, to get more recipe ideas, share your own dishes, and find out what the rest of the community are making and eating!
Got your own version of the classic dishes? Pa-share naman! Get your recipe published on Yummy.ph by submitting your recipe here.