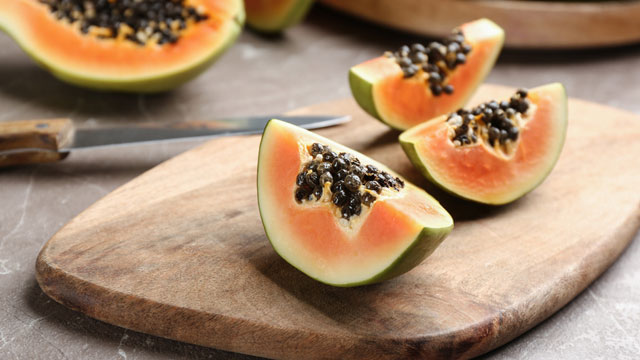 The tinolang manok with wedges of green papaya is a popular and common dish. It helps that it's super delicious and easy to make, too. If you're one of those people who prefer to use a green papaya instead of the sayote, you may sometimes find that sourcing a papaya can be difficult and you sometimes have to settle for what is available on the market. This may mean finding green papayas that is not quite green anymore. 
Getting a hold of a papaya that is still unripe on the inside is easy when you have a tree in your backyard. However, sometimes we're not that vigilant and the papaya can be riper than you want for your tinola. Even the ones in the supermarket and palengke can be riper than it looks on the outside than when you cut into it.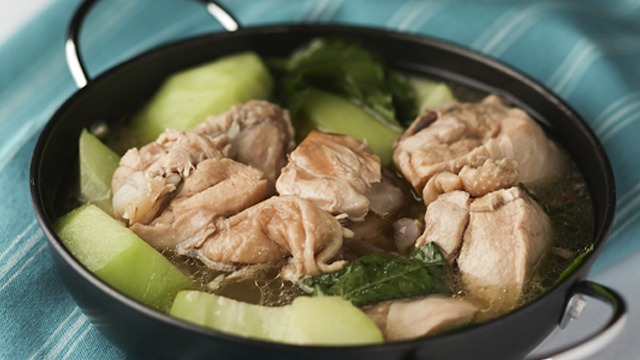 So, if your green papaya is not totally green anymore on the inside, what do you do? 
You can still use it for your tinolang manok! Since you're using a papaya that is just about to ripen, you don't have to worry that it will become too sweet in taste because the still unripe parts of the papaya will temper that flavor. The dish develops only a slightly sweet flavor that is unique to the papaya. You can still enjoy the savory taste of the chicken stock and the tangy bite of the ginger with that touch of sweetness. 
Give this cooking tip a try, and you may discover that the ripening papaya that you were worried about is in fact what makes the tinola dish more delicious and appetizing to you now.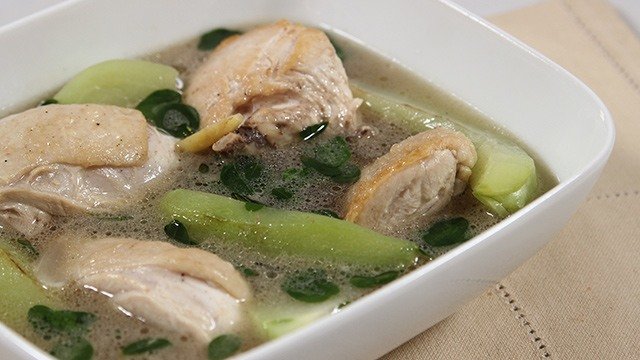 WATCH: How to Make Tinola (Chicken Soup)
Posted in:
Cooking
*** 
ADVERTISEMENT - CONTINUE READING BELOW
Recommended Videos