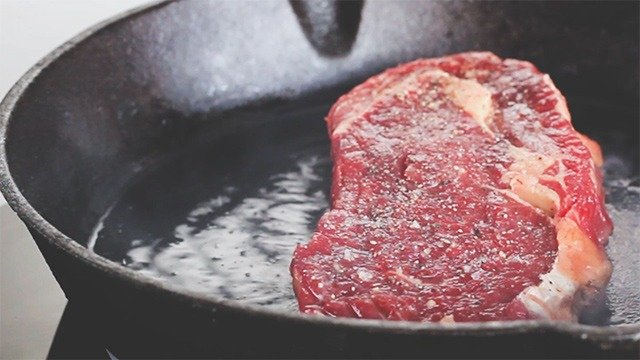 Steak is one of those dishes that can make any meal feel like a celebration. The key to undeniably satisfying steaks? Patience. When made right, steak can be satisfyingly tender, and incredibly savory and all of these can be achieved with a little bit of waiting. Here are a few tips to remember if you're up for getting homemade steaks done right:
1 Before Cooking: Make sure steak has thawed before cooking.
If you're using steak straight from the fridge, leave it out for an hour or so to let it thaw before cooking.
2 While Cooking: Leave the steak alone.
In order to let the steak cook properly, leave the steak alone for the allotted amount of cooking time per side. Don't be tempted to take the steak off the heat as soon as it browns or to flip the steak back and forth either side to check if it's done cooking. Cooking times vary depending on the steak cut, its thickness, and your preferred doneness level so to eliminate guesswork, you may opt to use a thermometer to get an accurate read of the internal temperature of your meat.
3 After Cooking: Let the steak rest
Resting the meat before cutting helps the juices redistribute throughout the steak. Thinner cuts of meat will need about 5-10 minutes of rest, while thicker cuts (approximately an inch or so) will take 15-20 minutes.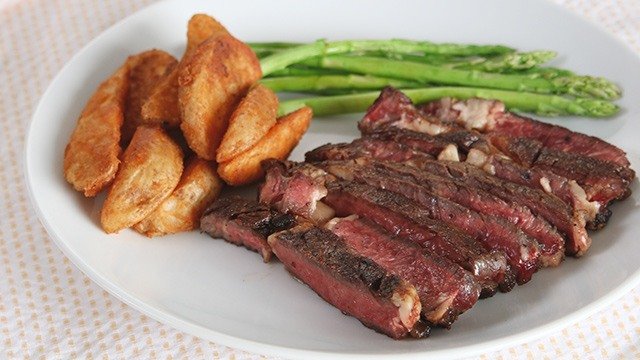 WATCH: How to Cook Steak
Posted in:
Cooking