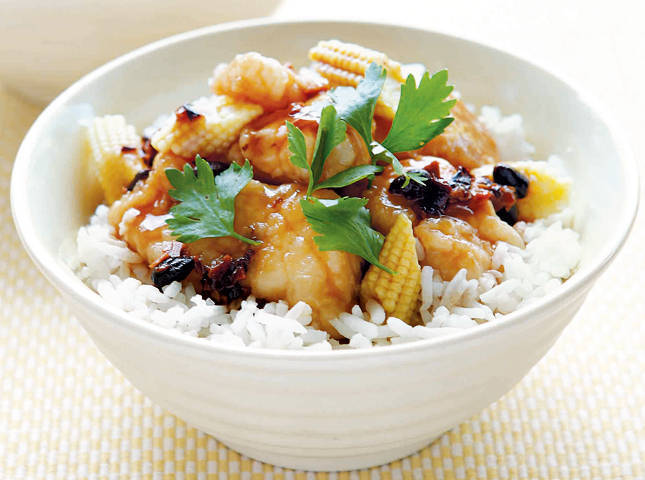 Tokwa or tofu doesn't have to the side dish of any meal. You can make it the star! Tofu, after all, is a fantastic meat substitute that many vegetarians love to use when they crave something meaty on their plate.
If you're looking for a meatless option, here are tofu recipes that you can serve on top of rice that will make you not miss the meat: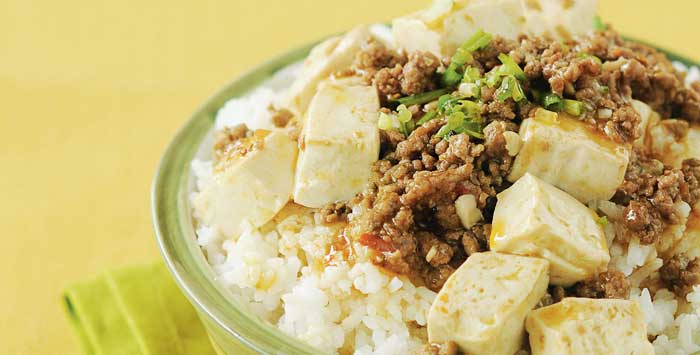 1 Spicy Tofu on Rice Recipe 
Tofu is a great vehicle for flavors. That might be why vegetarians love it for so many of their recipes! The fact that you can make tokwa taste any way you want it to taste has to be a game-changer for anyone who misses tasting certain flavors. You can replicate meat in a number of ways but the real test is the flavor combinations. For this recipe, you not only get the flavors of the spicy heat but you also top these on rice for a meal that doesn't need any meat to make it any heartier than it already is.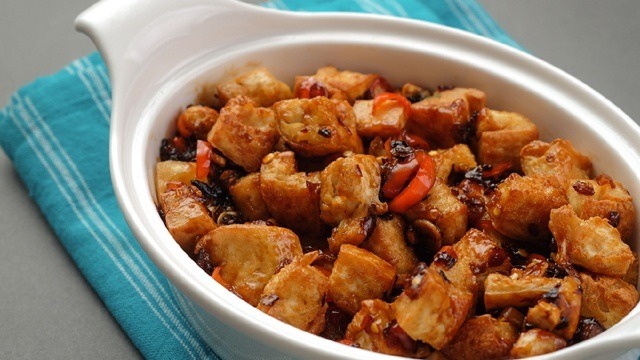 Spicy Tofu Stir-Fry Recipe
Posted in:
Recipe

Shar's Spicy Tofu on Rice
Posted in:
Recipe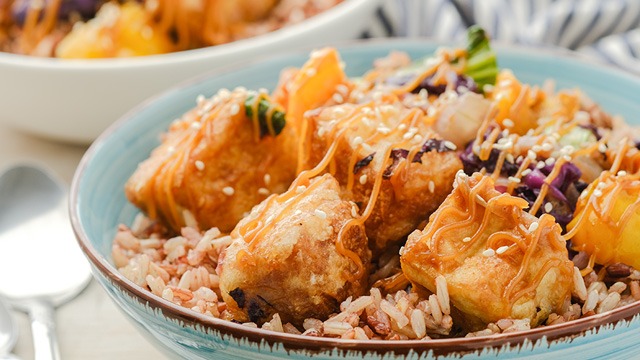 2 Peanut Butter Tofu On Rice Recipe 
If you love anything that has peanuts in it, this peanut butter tofu will make your heart sing with delight. While these may look like your ordinary tofu cubes, battered and fried until crisp on the outside and tender on the inside, but these are drizzled with a dense and delicious peanut sauce that you'll want to squeeze it onto everything after a bite.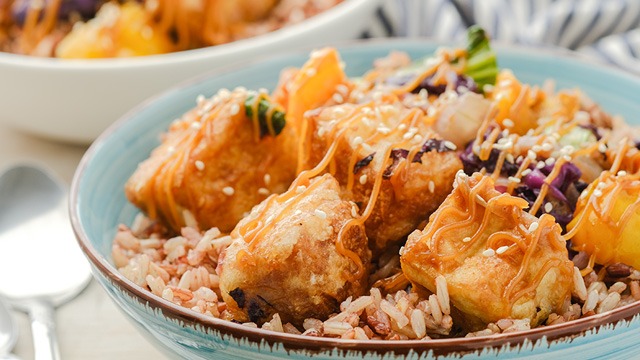 Peanut Butter Tofu Stir Fry Recipe
Posted in:
Recipe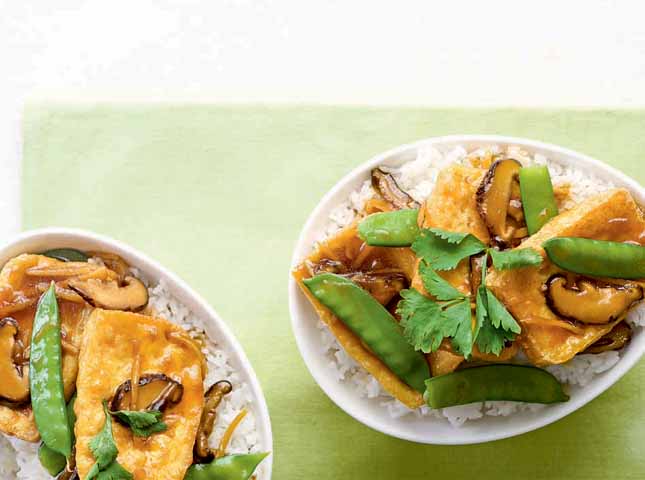 3 Tofu with Soy-Ginger Sauce Recipe 
Soy sauce and ginger is a classic Chinese flavor pairing, so it's no wonder that you can combine these two ingredients together and make a dish you've had before. You can relive this dish with tofu that's been fried until crispy on the outside so it can soak up all those flavors.     
ADVERTISEMENT - CONTINUE READING BELOW
Recommended Videos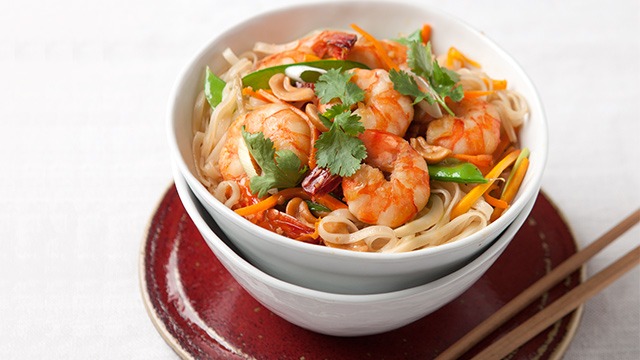 Soy-Ginger Shrimp with Noodles Recipe
Posted in:
Recipe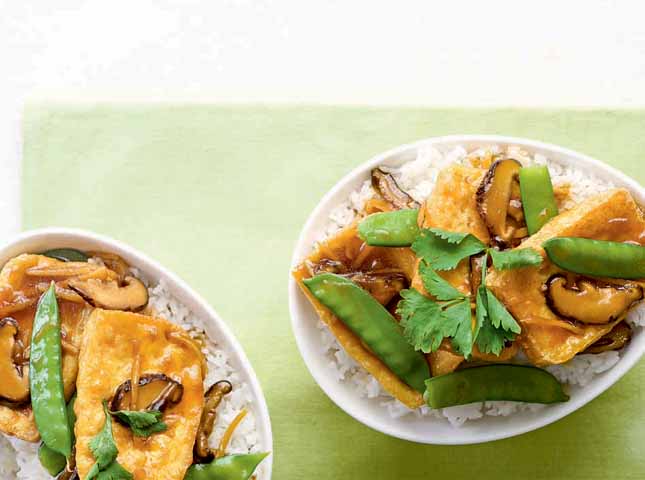 Tofu with Soy-Ginger Sauce Recipe
Posted in:
Recipe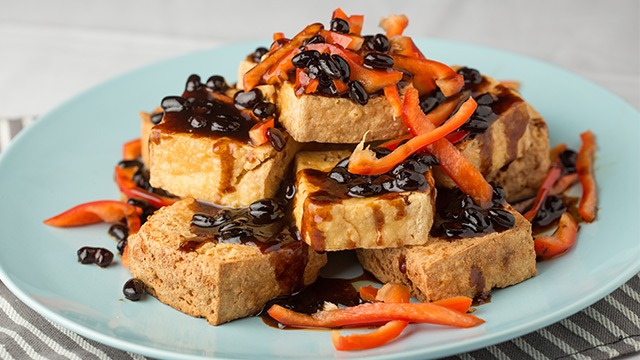 4 Tofu in Black Bean Sauce Recipe 
Black beans are usually fermented in a super salty brine that you usually have to rinse these beans of its excess salinity before you can even use these in your dish. You can be super sure that when you use these fermented black beans in your dish that you can usually skip the salt and allow its intense flavor make everything taste like an umami bomb. You might want to drizzle the black bean sauce on the tofu as well as the rice!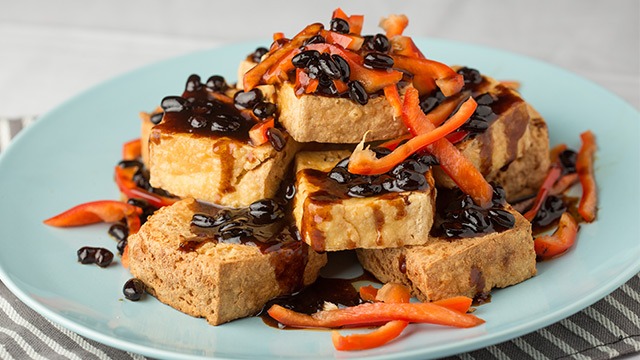 Tofu in Black Bean Sauce Recipe
Posted in:
Recipe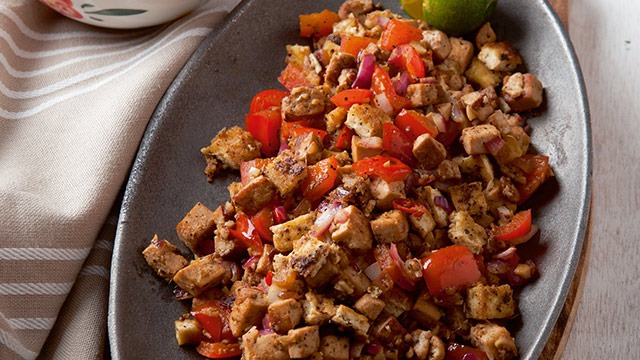 5 Easy Tofu Sisig Recipe 
You do not have to miss out on having sisig if you've gone vegetarian! Not all of the flavors and tastes of a classic pork sisig recipe will be missing in this tofu version. The meatiness can be amped up with some dried mushrooms but even if that's missing.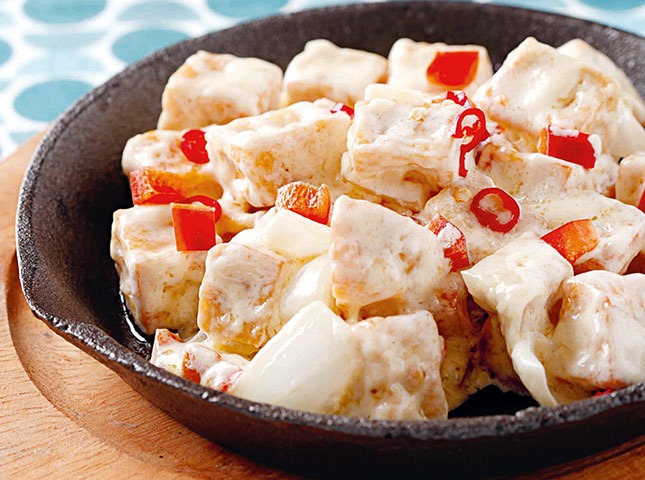 Tofu Sisig Recipe
Posted in:
Recipe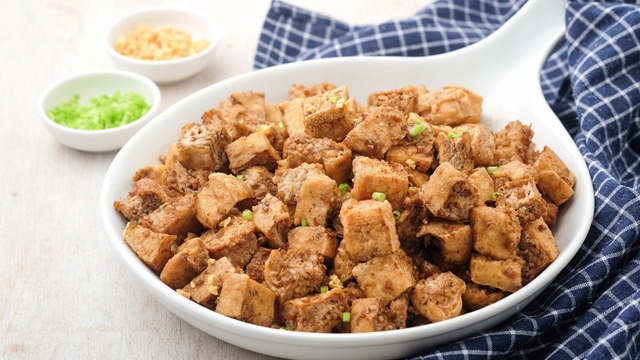 6 Tokwa Salpicao Recipe 
Take a classic beef recipe and yes, you can make a version of it that you can use to top your bowl of rice! This garlicky salpicao recipe uses tofu instead of beef but it's just as loaded with garlic and Worcestershire sauce as the original version.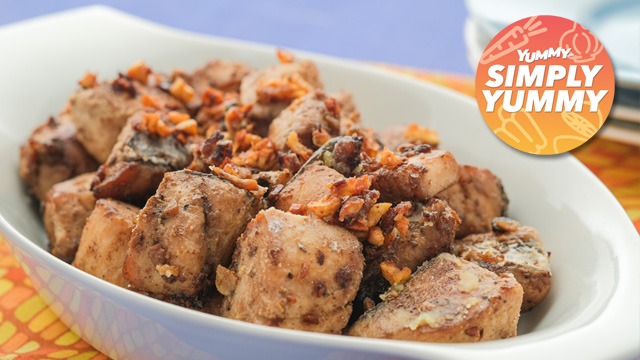 Tanigue Fish Salpicao Recipe
Posted in:
Recipe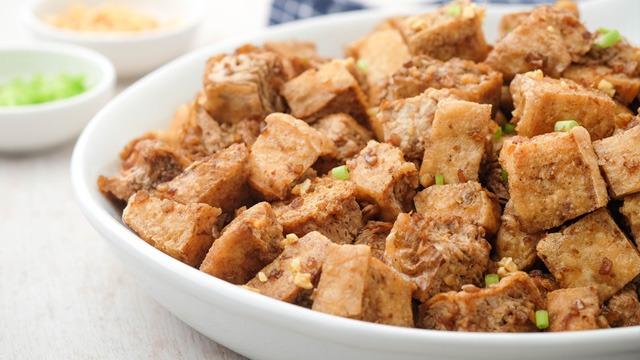 Tokwa Salpicao Recipe
Posted in:
Recipe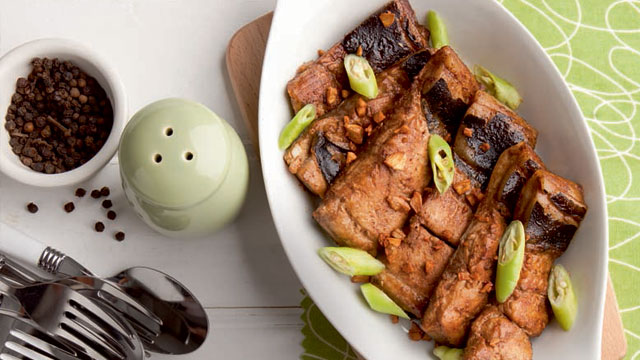 Bangus Salpicao Recipe
Posted in:
Recipe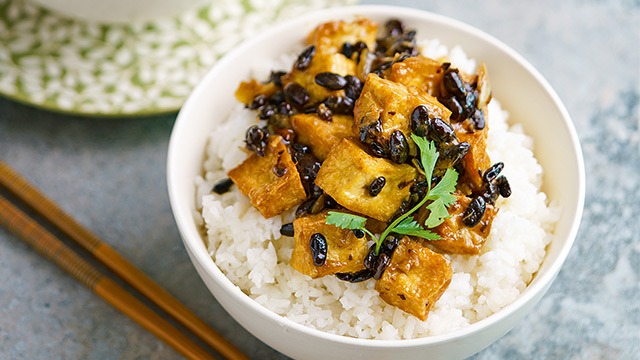 7 Tokwa't Taosi Recipe 
Black beans may be used in a stir fry rather than just a sauce to be poured on top of your tofu! However, you might want to double up on the sauce because these tofu squares will suck up all there is to absorb. That's why this may be the tastier recipe!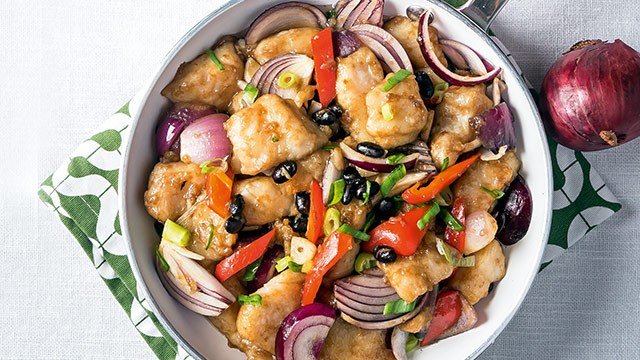 Fish and Vegetables with Tausi Recipe
Posted in:
Recipe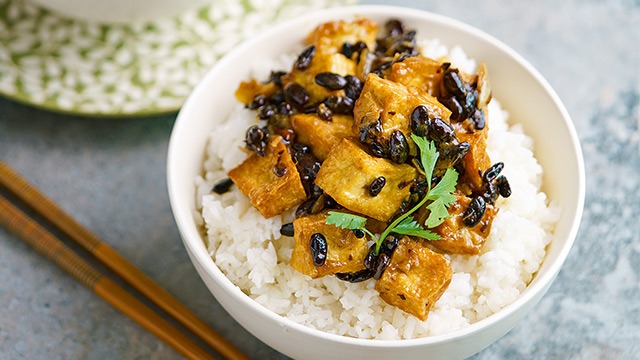 Tokwa't Tausi Recipe
Posted in:
Recipe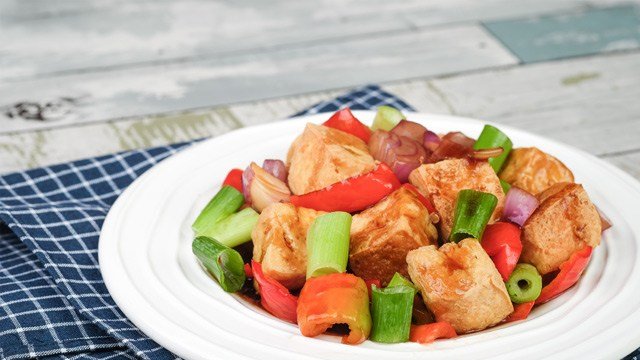 8 Stir-Fried Tofu with Oyster Sauce Recipe 
While soy sauce is the popular choice when it comes to condiments to use in your stir fry, we highly suggest giving that bottle of oyster sauce collecting dust on your kitchen shelf a chance, too. Oyster sauce is not as salty as soy sauce but it does have its other qualities: its got an underlying sweetness that soy sauce doesn't have and its saltiness is not because of salt. Oysters, whether raw, cooked, or fermented into a sauce, are naturally savory and umami-packed, so just like soy sauce, a little bit goes a long way to making something addictively delicious. A simple toss with some fried tofu squares and some aromatic vegetables is the perfect way to make this sauce a flavorful star of your meal, too.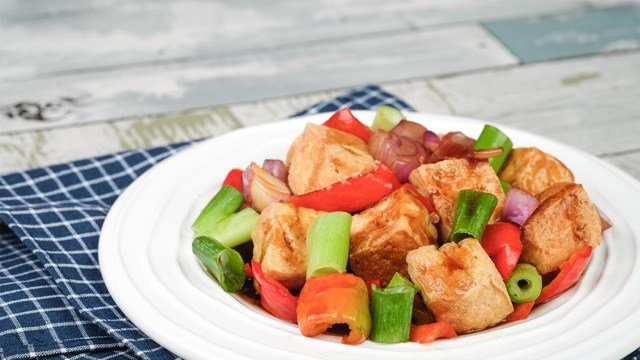 Stir-fried Tofu with Oyster Sauce Recipe
Posted in:
Recipe
ALSO READ: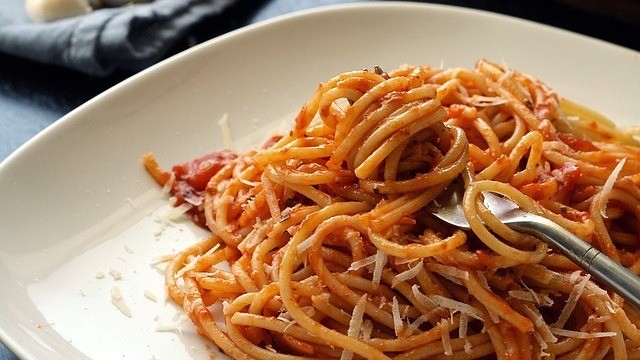 You Can Use Tokwa For These Meaty Recipes
Posted in:
Cooking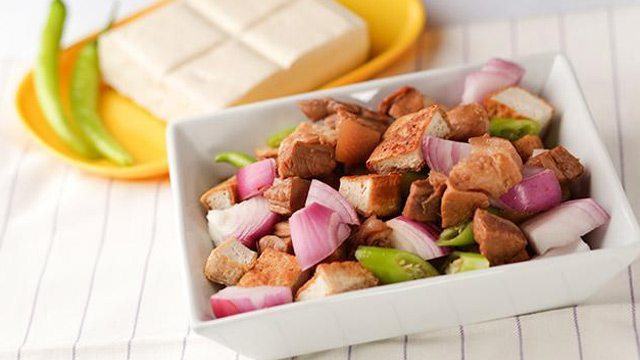 All The Perfect Tokwa + Pork Pairings
Posted in:
Cooking