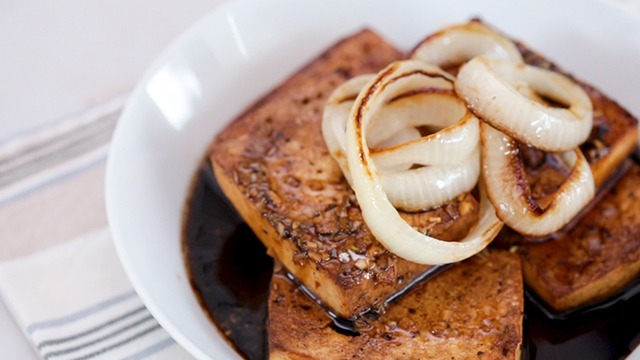 Your usual bistek Tagalog is a flavorful yet simple combination of tender beef and sautéed onions in a marinade made of soy sauce and calamansi juice. Four ingredients easily creates one of the tastiest dishes you can pair with lots of steamed rice. 
Its simplicity is what makes it so delicious: it's a genius combination of everyday ingredients that pack in the umami flavors in as intense a mixture as possible. That's why a simple ingredient substitution can upset an already perfect balance of umami, acid, salt, and fat.
It's a good thing that tofu is such a versatile ingredient. It's got an almost neutral flavor to it that anything that already tastes good will taste just as good as the original recipe. In this tofu version of the bistek Tagalog, it absorbs all those flavors that you love in the bistek without sacrificing taste. What you get is an intensely flavorful meal that's just as delicious if not a little different than the beef version.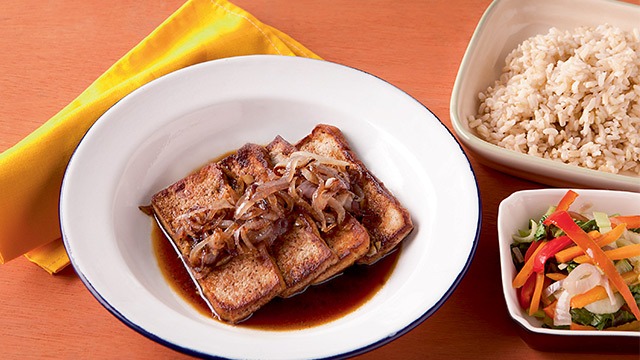 Tofu Steak Tagalog Recipe
Posted in:
Recipe
Here are more tofu dishes to gain more love for the humble tokwa: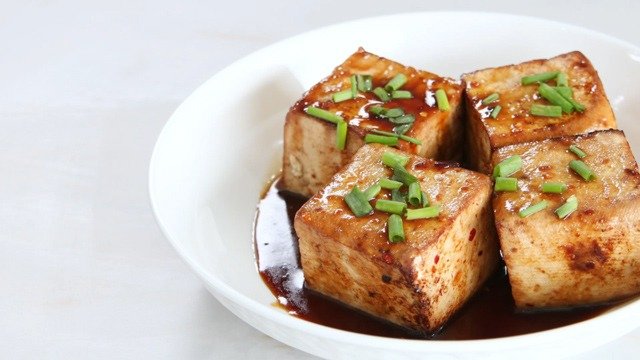 WATCH: How to Make Marinated Tokwa (Tofu)
Posted in:
Cooking