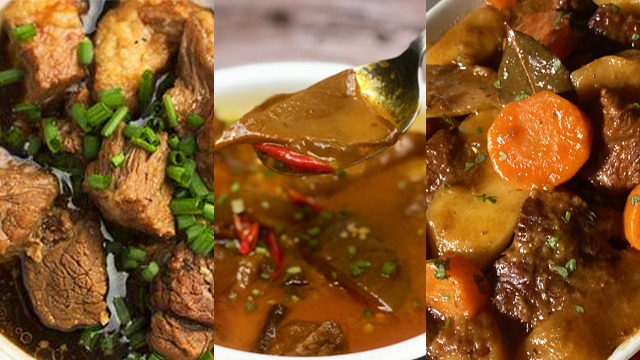 Beef doesn't have a hold on us food-wise as much as pork does. While most of our favorite ulam recipes are those made with pork, there are some dishes that are just not quite right when made with any other meat apart from beef.
Beef has a specific taste that is quite unlike pork, and this is one good reason to spend on this meat cut, especially since pork is now nearly as expensive as beef. You have a choice if you can spend a little bit more of your food budget on meat.
If you do swap meat, you will definitely have a meatier dish as your ulam! This goes for your top three favorite beef recipes of 2022. They are some of the meatiest recipes! In fact, one of your favorite beef recipes has made it, again, to this top beef recipe list last year and the year before that! Which beef recipe do you love so much that you search for the recipe every year with no fail?
Here are the top three beef recipes you searched for in 2022: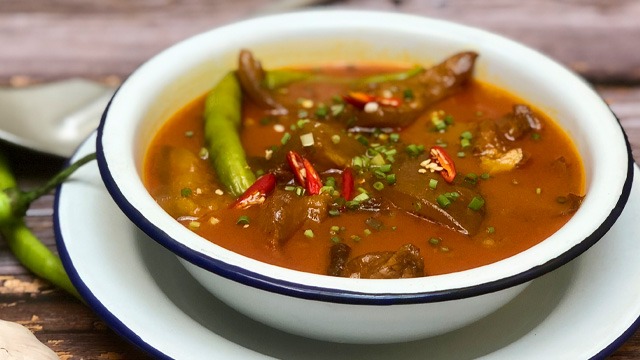 This dish is a Cebuano ox skin and tail stew. It's a delightfully thick, sticky, and satisfying dish that results in a super tender beef dish. While you can add meat, this dish highlights the budget cuts that you may not use for other dishes, such as the ox tail. It requires time to cook this to the fork-tender stage but you proved that the dish is one that you want to try at home.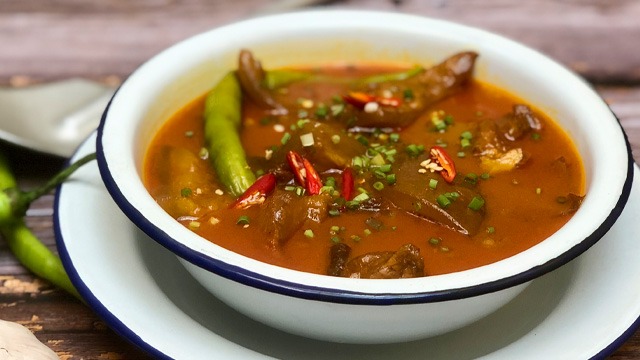 Balbacua Recipe
Posted in:
Recipe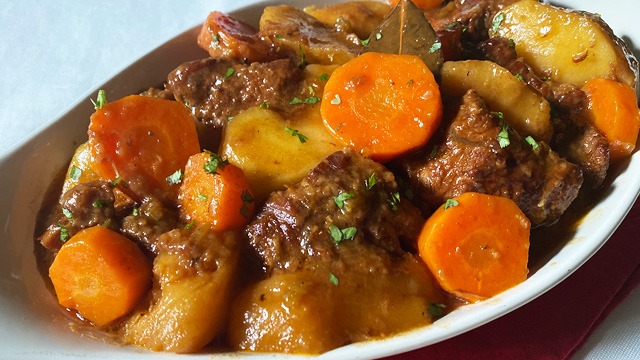 Beef stew is not uncommon in our cuisine. What makes this beef stew unique is the use of fruit to make this appetizing. Not only does the apple make this delicious but it also gives the dish a fruity sweetness that is hard to replicate with just sugar. Combined with the sweetness of the carrots that also accompanies the beef chunks, this beef dish is a delicious and hearty ulam option that you can make.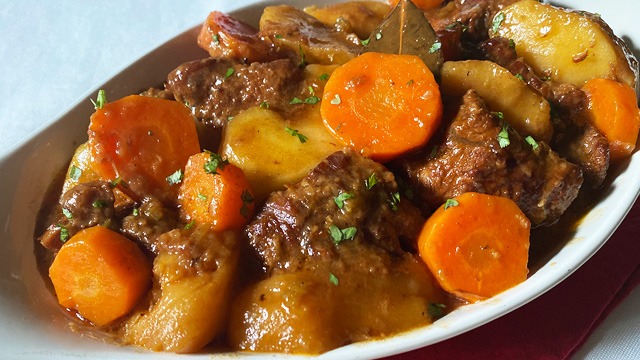 Apple Beef Stew Recipe
Posted in:
Recipe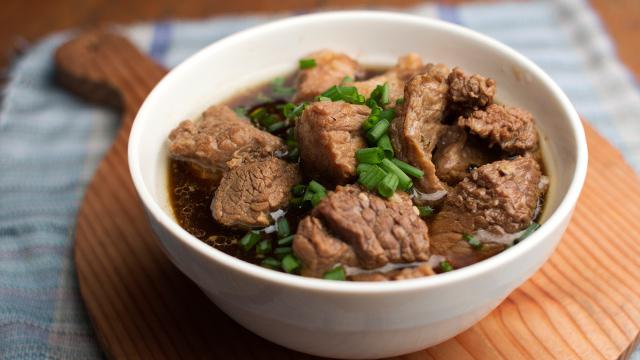 This is the third time that beef pares is again in the top three beef recipes list. In previous years, it was the top beef recipe but your tastes may have gotten tired of this dish since it has dropped to the third place spot. However, you still love it enough to look for the recipe, and we don't blame you.
ADVERTISEMENT - CONTINUE READING BELOW
Recommended Videos
This simple beef dish is a basic delicious beef stew with one unique ingredient that makes it irresistibly aromatic and delicious: star anise. Combined with lots of green onions, toasted garlic bits, and of course steamed rice to soak up the flavorful soupy sauce, this Filipino street food is a classic favorite.
What other beef recipes joined these recipes in the Top 10 Beef Recipe list? Here are the remaining 6 recipes:
***