When home cooking is your favorite kind of food, you know that comfort food is at the heart of that love. Classic favorites such as nilaga, menudo, kaldereta, and adobo, are well-loved for a reason. It's the food we look forward to because it reminds us of home. 
Filipinos have a love affair in particular with pork, and the top pork recipes this year are a testament to our love for the meat. Each of these recipes is home cooking at its best. One is a classic recipe that needs no explanation for being the top pork recipe readers wanted to learn to make while the other two pork recipes held genius tweaks to classic recipes that made it even more delicious. 
Classic recipes with a twist is the theme of your favorite pork recipes on the website this year. Here are our top pork recipes this 2020: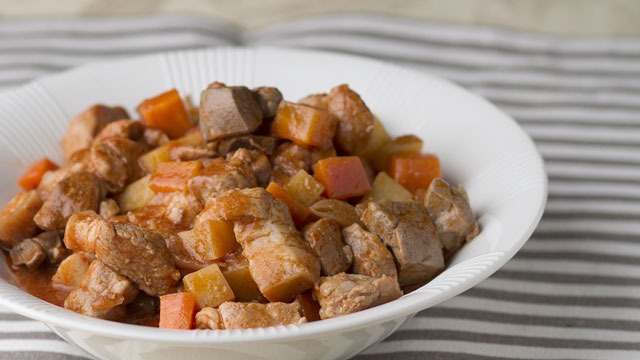 1 Pork Menudo Recipe 
Menudo may not be your favorite Filipino dish but it is this year's top pork recipe. Whether or not you wanted to learn the classic way of making this dish or you wanted to learn it because you're a new cook, this pork menudo is loaded with flavor. 
Plus, it's one of those stews that do not take hours to make tender! Since the pork chunks are cubed small, the pork tenderizes in the fraction of the time that dishes with bigger chunks would take. Faster but no less tasty is the main draw of this recipe!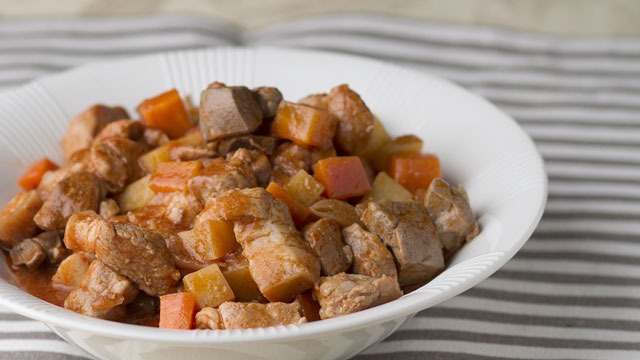 Pork Menudo Recipe (Tagalog Version)
Posted in:
Recipe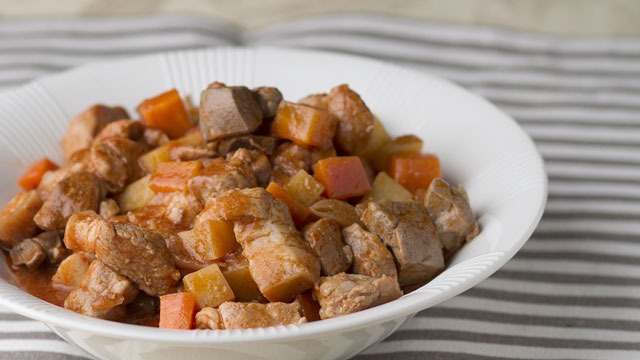 Pork Menudo Recipe
Posted in:
Recipe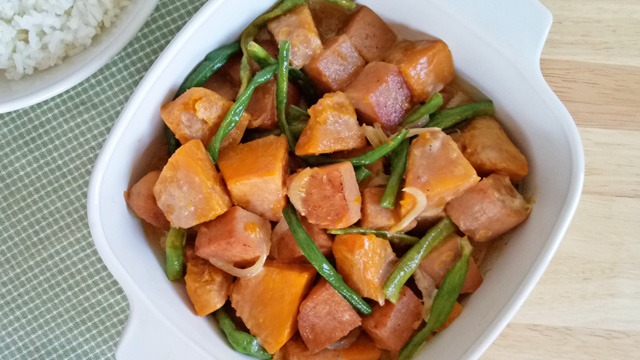 2 Ginataang Kalabasa with Pork Luncheon Meat Recipe
Ginataang kalabasa recipes normally don't have meat. Overall, it's a vegetable dish that might have small chunks added for more flavor. However, the pandemic and the quarantine saw many staying home and resorting to using canned food more often than ever before. 
Here, the ginataang kalabasa dish gets a boost in flavor and meatiness from the pork luncheon meat SPAM. If you love SPAM and all the ways you can eat it apart from simply fried, this recipe elevated a veggie side dish into favorite ulam status.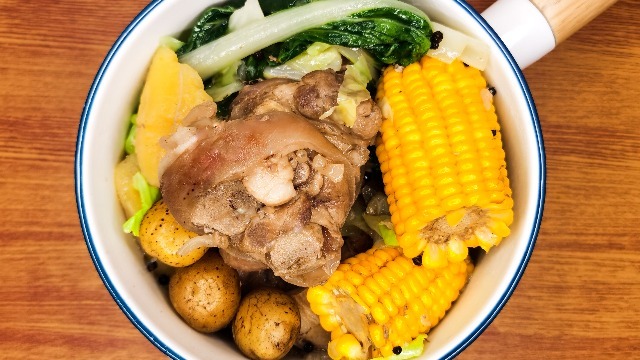 3 Pork Pata Nilaga Recipe
This recipe by Yummy.ph reader Rodelio Soriano may just rival that of the Nilagang Pasko recipe that some of us may try this Christmas. Both consist of pork pata slices, corn on the cobs, potatoes, and cabbage. Where this differs from the Pasko version is that it doesn't also have beef and chicken pieces or chorizo or ham simmered with the pork. A simpler but no less tasty version is what Rodelio made that maintains the simple flavors and the heartiness of the original nilaga.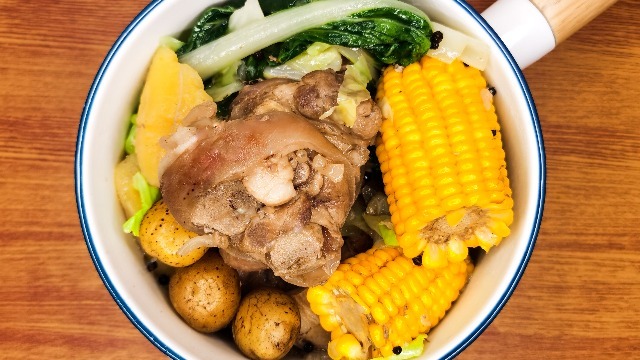 Pork Pata Nilaga Recipe
Posted in:
Recipe
What other pork dishes did you discover you loved this year? 
***
Thinking about what to cook next? Join our Facebook group, Yummy Pinoy Cooking Club, to get more recipe ideas, share your own dishes, and find out what the rest of the community are making and eating!
Got your own version of the classic dishes? Pa-share naman! Get your recipe published on Yummy.ph by submitting your recipe here!