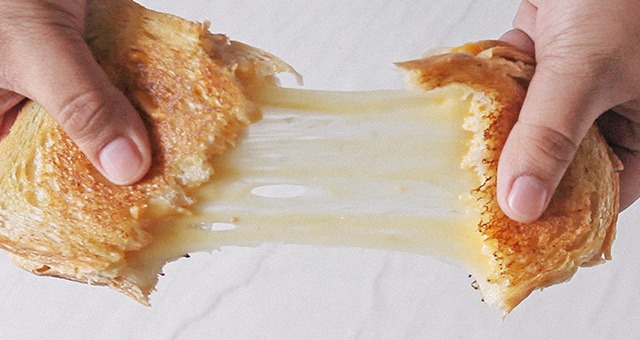 Whether you're keeping it simple or going gourmet with additional fillings, we have top tips and ideas for reliable grilled cheese sandwiches that hit the spot.
1 slice mozzarella cheese
1 1/2 tablespoons Monterey Jack cheese
Margherita Grilled Cheese Sandwich
2 slices whole wheat bread
Caramel, Apple, and Brie Sandwich
2 teaspoons caramel sauce
Granny Smith apple slices
Cheesy Mushroom and Onion Sandwich
2 slices whole wheat bread
2 tablespoons grated Cheddar cheese
2 tablespoons mushroom-onion mixture
1 1/2 tablespoons grated Monterey Jack cheese
To make the mushroom-onion mixture: Heat 2 tablespoons olive oil in a pan. Add 1 white onion (sliced thinly) and 1 (198-gram) can mushroom slices (drained). Mix well, then season with 1 teaspoon sugar, 1/2 teaspoon chili flakes (optional), salt, and pepper. Continue cooking until mixture is browned.