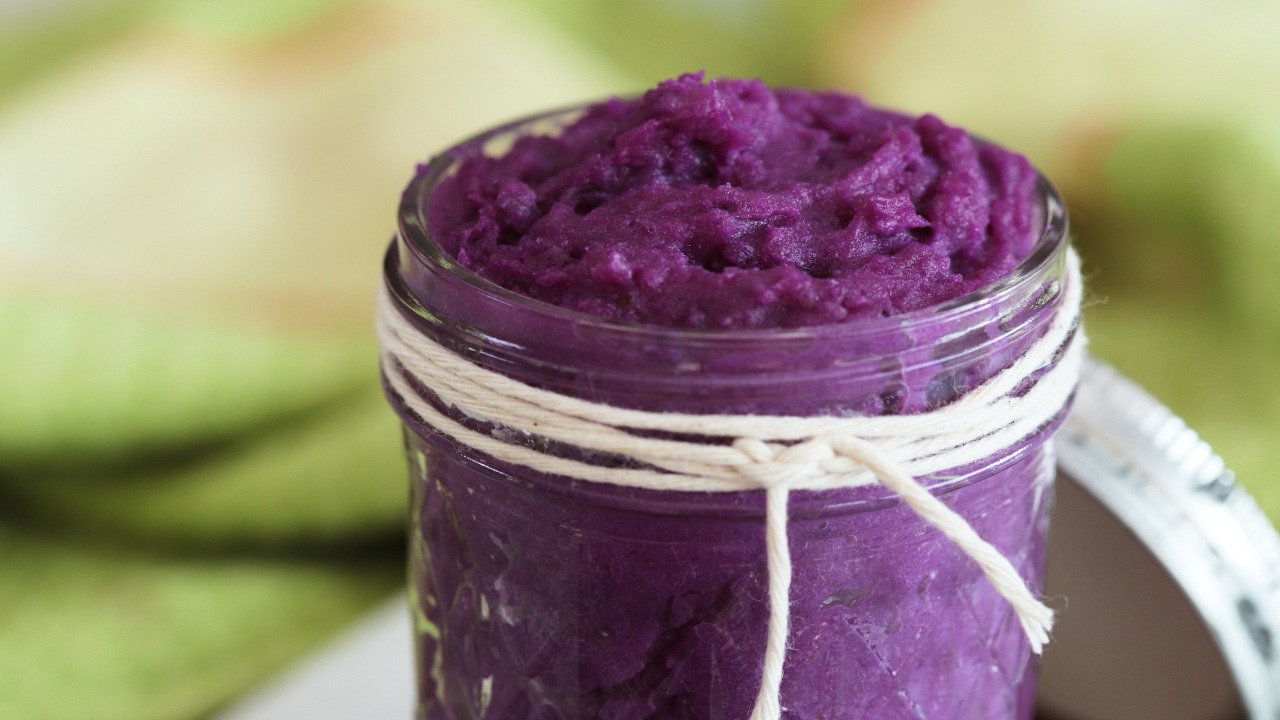 We're calling it: you need to start hoarding jars of ube halaya as early as now.
From the simple ube jam you can typically get from jars that has been sourced from all the way from Baguio to the fresh and homemade versions that mark it as a heritage recipe passed down from your ancestors, the ube jam is a truly Filipino food product. 
The vibrantly purple-hued ube took the world by storm a few years back but despite its global popularity, the humble ube remains a quintessential dessert ingredient during the holidays and a luxurious dessert ingredient for other celebratory spreads. 
We say have some foresight and grab a few jars of the purple yam jam jars before it gets hard to source. These jars usually have a long enough shelf life to last you past Christmas, and even if you don't need to make any ube-flavored desserts right now, we know you will eventually find a reason to open a jar or two soon enough as the ber-months approach. 
While you are thinking ahead to the holiday season, think too about what desserts or sweet recipes would be best made with your ube jam. Might you be interested in making irresistible muffins made with ube or an ube champorado? 
Whichever ube recipe you like, you need to start making plans for those jars of ube halaya you'll be hoarding so none will go to waste! As a guide, here are a few ways we think you should consider when contemplating what you can do with that jar of ube halaya that's patiently waiting for you to open it: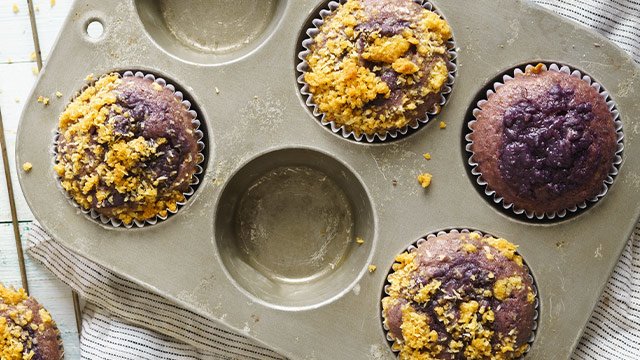 1 Bake mini cakes with ube. 
You can do two things with ube halaya: you can eat it straight from the jar as many are wont to do when the craving is especially overwhelming or you can transform it into something as ordinary as a cupcake. 
We say make it extraordinary and make one of these ube-infused mini cakes instead. These crumb-topped ube muffins are easy cupcakes made better with an ube jam swirl and a coconut crumb topping that gives another texture with every bite.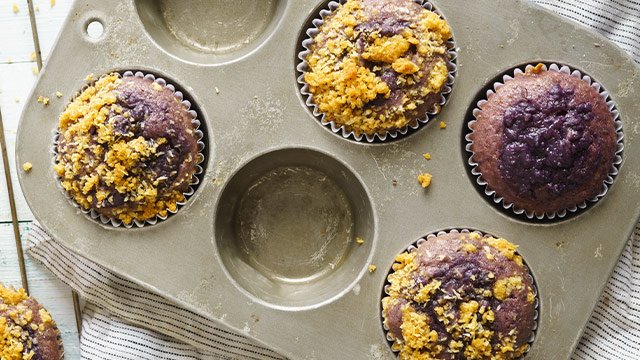 Ube Muffins Recipe
Posted in:
Recipe
Another way to use ube halaya is to turn it into cupcakes. Muffins are different from cupcakes but that doesn't mean either are in any way less delicious than the other! In this case, this easy cupcake recipe that uses both ube halaya and cheese to make luscious cupcakes are the baked mini cakes that will satisfy both your sweet and salty craving! 
ADVERTISEMENT - CONTINUE READING BELOW
Recommended Videos
You can even make ube cupcakes and top it with a coconut buttercream to make your ube dreams come true but we think you can upgrade that frosting with something even better: leche flan.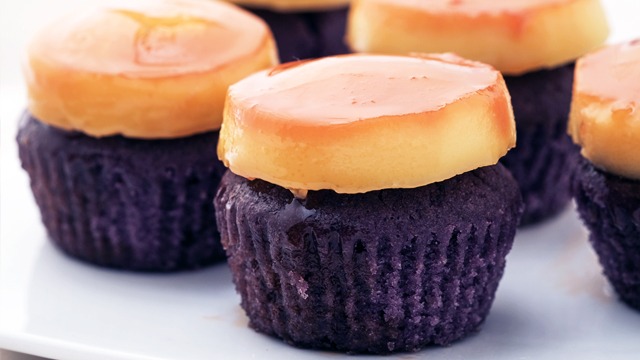 Ube Leche Flan Cupcakes Recipe
Posted in:
Recipe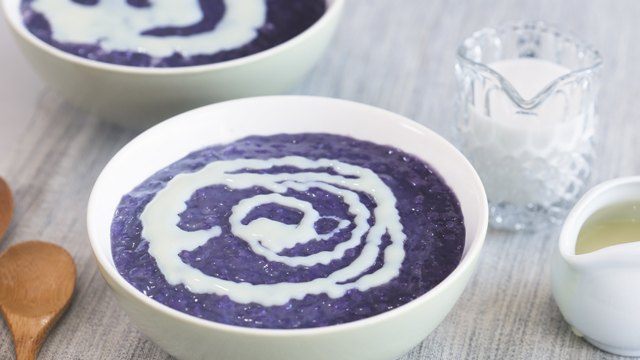 2 Eat ube for breakfast. 
What better way to lure sleepy family members out of bed than with a delicious aroma coming from the kitchen? Breakfast is arguably the most important meal of the day so what better way of celebrating this major meal than with a stunning bowl of ube champorado? It's just as easy to make as your regular chocolate champorado but you elevate the flavor profile just by changing the main flavor from chocolate to ube. 
All you need to do is stir in ube halaya into the cooked rice and viola! An ube halaya meal that was almost effortless to make.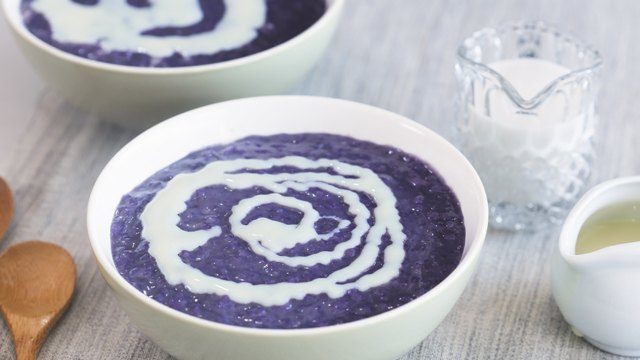 WATCH: How To Cook Ube Champorado
Posted in:
Cooking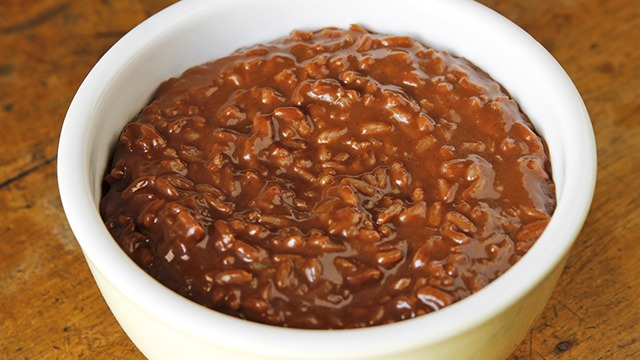 WATCH: How to Make Champorado
Posted in:
Cooking
Another way to eat ube for breakfast is to add it to your pancakes. Sure, you can dollop a great big smear on your pancakes but what's the fun in that? Why not stir it into your pancake batter so you not only get the ube flavor in the halaya but you get it in the pancake itself, too?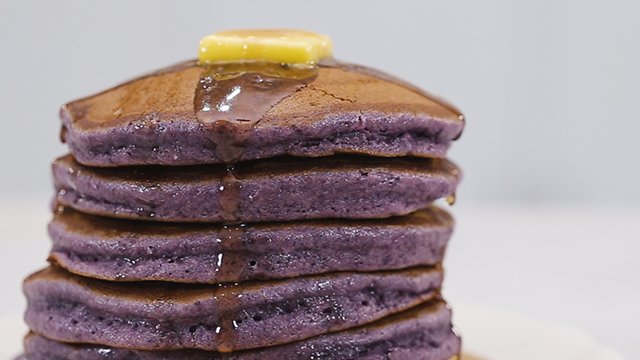 WATCH: How to Make Ube Pancakes
Posted in:
Cooking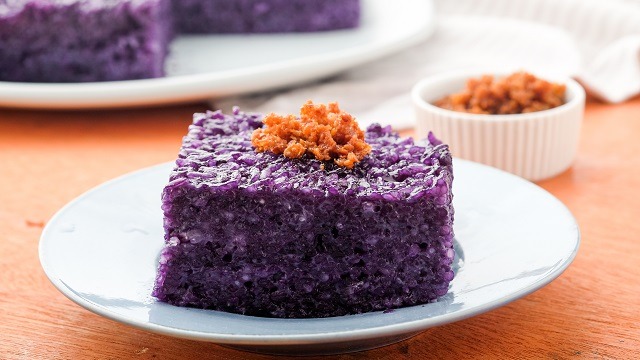 3 Upgrade your favorite Filpino desserts with ube. 
Not all Filipino desserts are made with ube. That might make you sad that not every kakanin or steamed rice cake is brimming with ube goodness but the reality is that there are other flavors, like buko pandan, tablea, and langka, that Pinoys love that is just as delicious as ube. 
But there are many ways to make your favorite kakanin and other Filipino desserts with ube, like this gloriously vibrant ube biko. Malagkit or glutinous rice is simmered until tender to the bite before being mixed with a combination of coconut cream and ube halaya to make this vividly purple rice cake.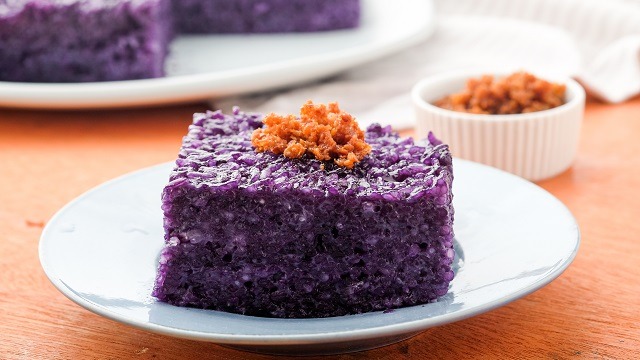 Ube Biko Recipe
Posted in:
Recipe
Another favorite Filipino dessert has to be the leche flan. The leche flan may be the favorite amongst all the desserts because admit it: you have probably never attended a party, gathering, or any kind of celebration without this creamy and luscious dessert present at the dessert buffet table. Ube lovers will be delighted to know that there is a way to make leche flan into an ube one: slather on ube halaya on top of a layer of leche flan and serve it layered and dripping with liquid caramel on a platter.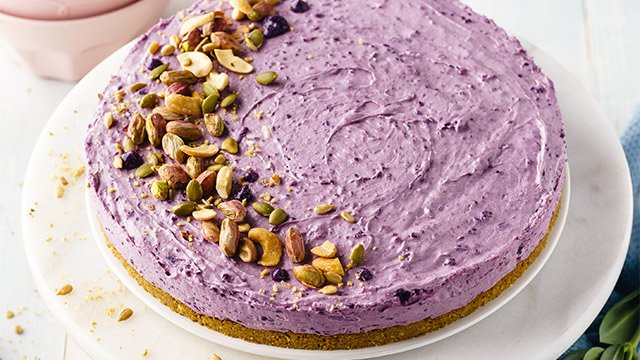 4 Impress your friends with these ube-flavored food gifts. 
If the stomach is the way to someone's heart, then you need to make these impressive food gifts by the ton! These ube desserts are not just stunning works of delicious food, they're also easy to make! Choose from of these recipes that will impress, stun, and even endear you to your friends, family, and other loved ones' hearts from now on. 
This no-bake ube cheesecake is brimming with sophistication but without the extremely fancy and hefty price tag that may be needed for other desserts. That's because this is a fast, easy, and incredibly flavorful cheesecake that you can easily make at home.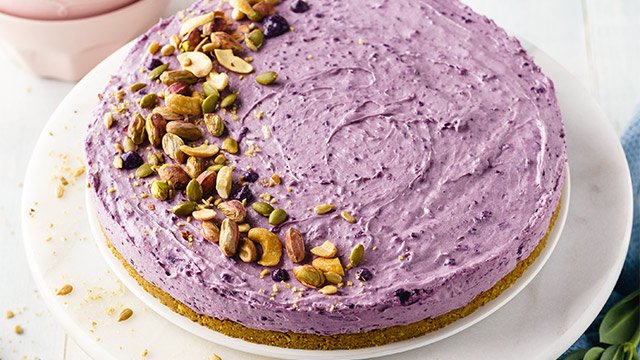 No-Bake Ube Cheesecake Recipe
Posted in:
Recipe
How about little mounds of some of the softest purple chiffon cakes? These mini ube mamon cakes make the perfect giveaway! Best of all, you can make these ube mamon and top it with your choice of chunks of fresh kesong puti, sharp queso de bola, or creamy cheddar cheese. You can match your gift to the taste preferred by your recipient.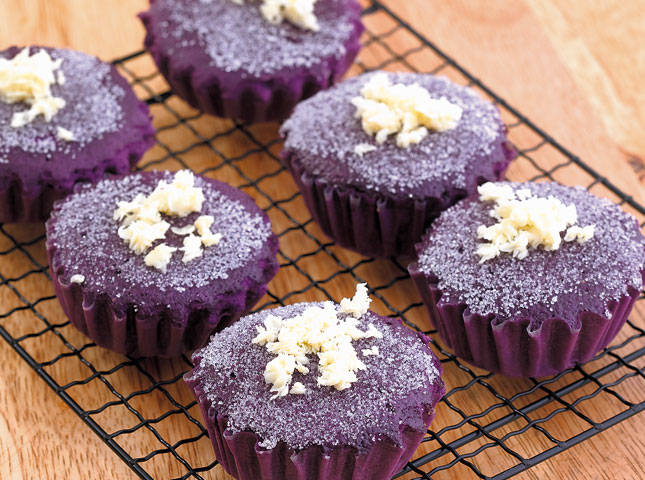 Mini Ube Mamon
Posted in:
Recipe
How can you forget all your cookie-monster friends? If any of them love gooey, chewy, and fudgy crinkles, you may need to introduce them to this colorfully bold crinkle made with ube halaya. These are just as soft and decadent as the regular chocolate crinkles but is that much more striking in its color to make sure that they don't forget what the flavor is.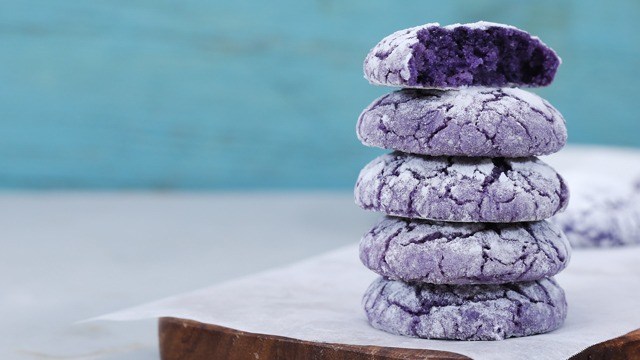 WATCH: How To Bake Ube Crinkles
Posted in:
Baking
Make everyone's ube dreams come true with even more ube dessert recipes right here: