We combined two delicious sweet things—ube halaya and leche flan—and created this decadent dessert: ube with leche flan. It's the mash-up you always thought would be delicious together but is made even better by keeping the layers separate. You not only get creaminess from the leche flan with every bite, but you also get the delicious flavors from the ube, too, with every spoonful.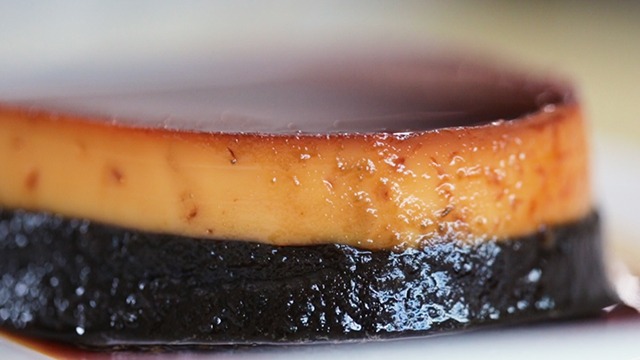 If you love ube and leche flan, this dessert is for you. 
Ube with Leche Flan Recipe
Takes 50 minutes plus chilling 
Makes 6 standard-sized llaneras
 
1 1/2 cups sugar
9 large egg yolks
1 300-ml can sweetened condensed milk
1 370-ml can evaporated milk
3 340-gram jars ube halaya, heated
 
1 Prepare a steamer.
 
2 Make the caramel: Divide sugar among 6 llaneras. Place each over medium heat. Let stand until edges begin to melt and brown, then swirl the pan, away from the heat as needed to prevent burning, to completely melt the remaining sugar and caramelize. Swirl to evenly coat the bottom of the pan. If needed, reheat the caramel until just melted to coat each llanera. Repeat with remaining llaneras. Set aside.
 
3 Make leche flan: In a large bowl, using a spatula, blend egg yolks, condensed milk, and evaporated milk until smooth. Pass through a strainer to remove any lumps. Pour batter into the caramel-lined llaneras until halfway up the sides.  
 
4 Cover each llanera with foil, and place in the prepared steamer. Steam for 40 minutes or until the edges are set but the center jiggles slightly when shaken. Remove from the steamer.
 
5 Remove the foil from a leche flan. Spoon the ube halaya, heated, onto the tops of the leche flan. Smooth the top. repeat with remaining leche flans. Chill until ready to serve. When ready to serve, run a knife around the edges to loosen the leche flan. Flip onto a serving plate. Serve immediately. 
If you can't get enough leche flan and ube, try these recipes: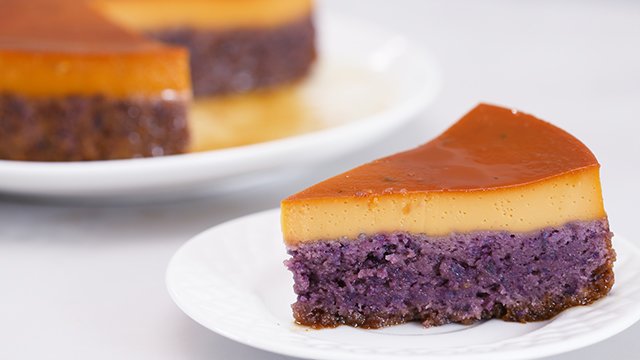 WATCH: How To Make Ube Leche Flan Cake
Posted in:
Baking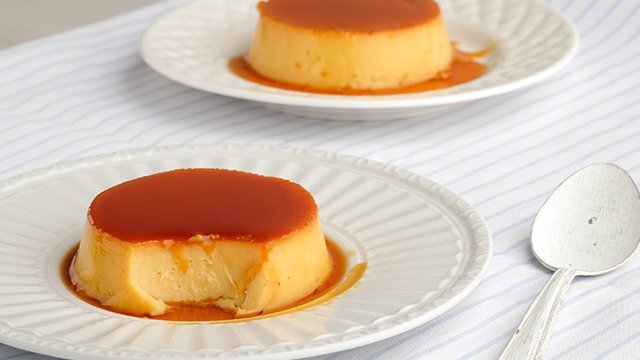 This Is How To Make Leche Flan For One
Posted in:
Baking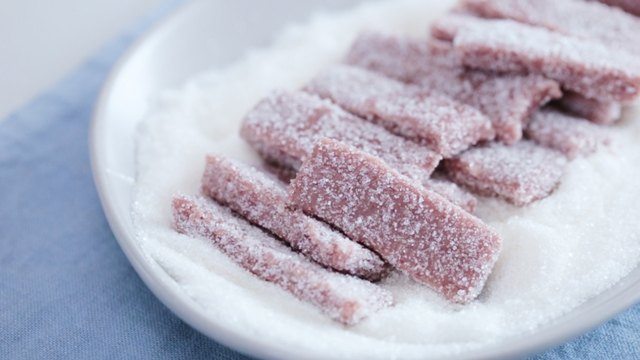 WATCH: How to Make Ube Pastillas
Posted in:
Cooking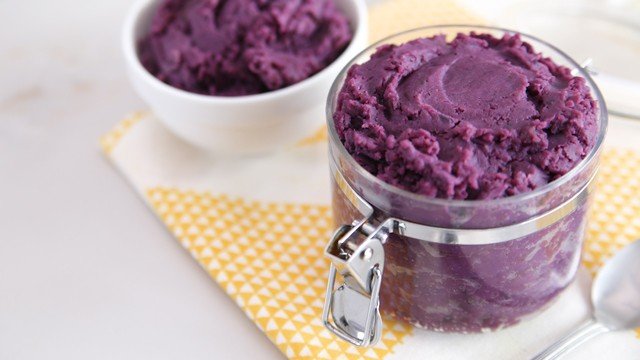 WATCH: How To Make Ube Halaya
Posted in:
Cooking