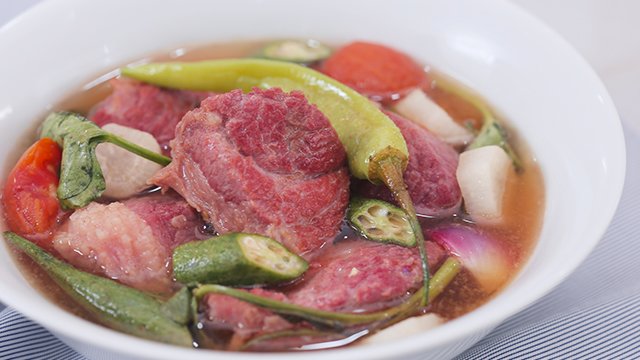 Soups make delicious ulam recipes. Unlike other countries where soups are side dishes, Pinoys know that the magic of the sabaw recipe is about heart-warming comfort food. Some of the most simple ulam recipes are sabaw recipes! 
The easiest way to make sure that you can make any soup super tasty and delicious is to always have some stock or broth in your kitchen. This can be in the form of cubes, granules, powders, or a liquid. It can even be homemade stock. No matter what you may think about these shortcut ingredients, stock and broths made from chicken, beef, pork, fish, or even vegetables are still the best way to inject instant flavor into a dish. 
Want to make a homemade version of stock or broth? It's really about simmering flavorful ingredients in a pot until you have extracted flavors from them and transferred these to the liquid. Here are tips for great homemade stock to make sure you do that: 
1 Use leftover bones from roasts. 
2 Amp up the flavors with aromatics.
3 Don't use too much salt.
4 Freeze it.
Bones make the best stock but if you have the bones from a roast, especially if it's chicken, you can simmer this into a delicious tasting stock! Make this stock extra delicious by adding aromatics to the water. These ingredients are meant to make any dish more appetizing and that's a great quality for stock, too. Finally, you can make this ahead of time and store it until you need it. 
There's a reason why some ulam recipes are soupy ones. Enjoy these ulam recipes that warm you all the way to your soul: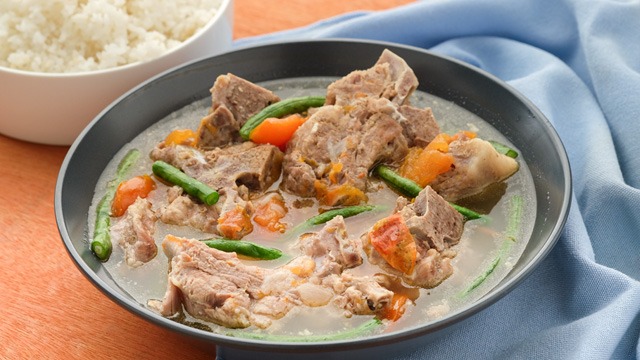 1 Sabaw Sa Kamatis Recipe 
This super simple soup is a great way to take advantage of fresh tomatoes. The tomatoes are given a delicious transformation into a soup by simmering in a lot of water. The resulting liquid is tangy with the tomatoes but it's made even more delicious with the other ingredients. 
The bony pork parts that are used to make the base of the meatiness is a great complement to the tomatoes and the patis adds the salty flavors that marries it all together!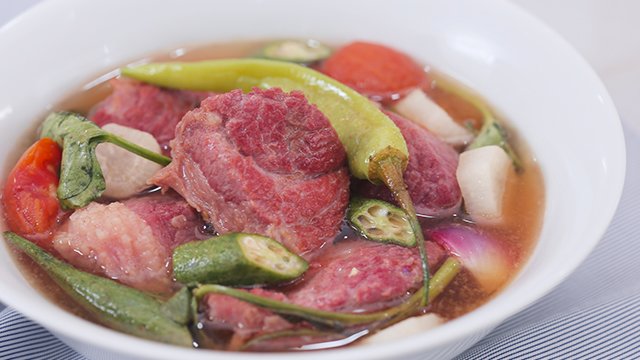 2 Corned Beef Sinigang Recipe 
There's a reason why sinigang is one of the most favorite soups. It's delicious, tangy, and loaded ulam soup with all the vegetables. Sinigang is frequently and traditionally made with shrimp and pork but did you know that corned beef is an incredible ingredient meat swap for either of these. 
ADVERTISEMENT - CONTINUE READING BELOW
Recommended Videos
If you enjoy a super meaty sinigang that's not pork, you might want to try a different kind of sinigang using beef. Be even more creative and try it with another kind of beef: corned beef. The corned beef is definitely a boost in flavor as it's not just beef but it's also flavorful meat in itself. The resulting dish becomes super delicious.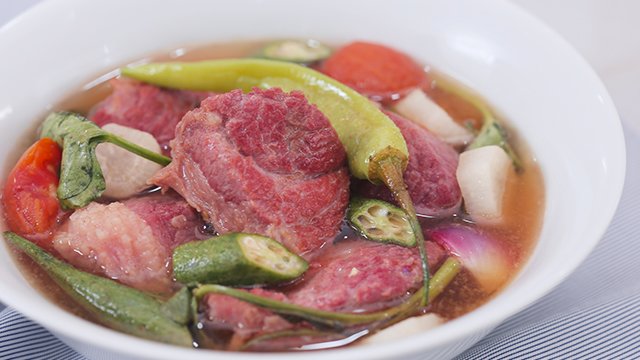 WATCH: How to Cook Corned Beef Sinigang
Posted in:
Cooking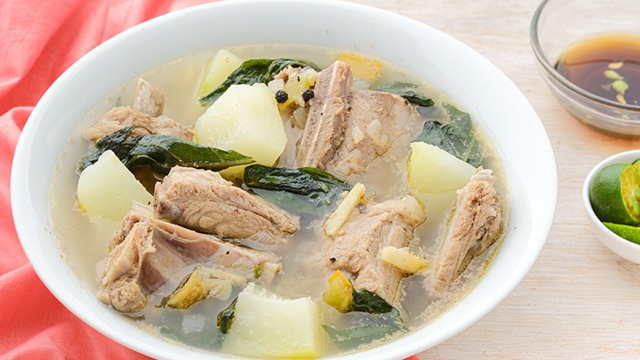 3 Pork Ribs Tinola Recipe 
Tinola is a delicious ginger and chicken ulam sabaw recipe but did you know that you can make it with other meat, too? Ginger is a delicious ingredient for soup, and it can be a fantastic partner to pork as well as chicken. Pork is a delicious ingredient for any dish but if you want an intensely flavorful dish, use bony pork parts because it's what makes the sabaw more flavorful. Even if you don't have a pork stock ready, using bony pork pieces will make it as if you did. No stock cubes  and granules necessary!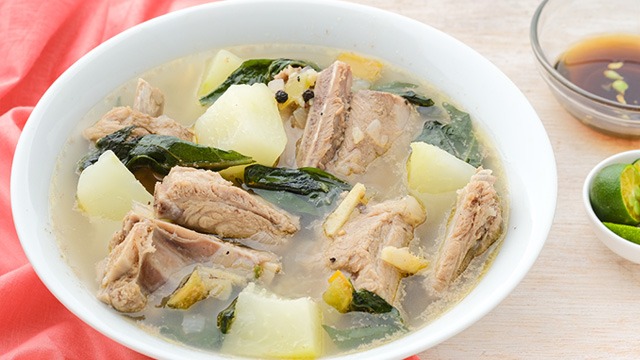 Pork Ribs Tinola Recipe
Posted in:
Recipe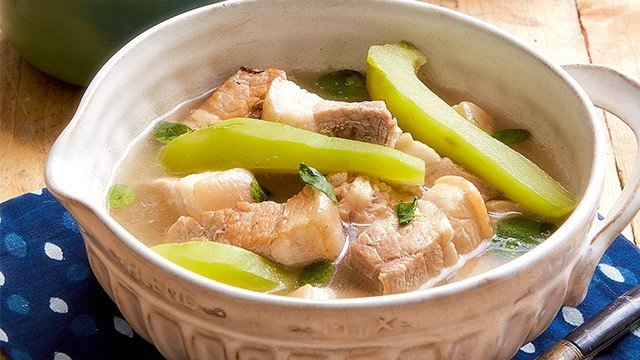 Pork Tinola Recipe
Posted in:
Recipe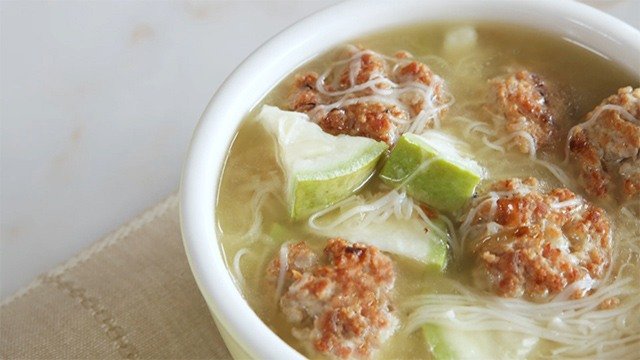 4 Misua Soup Recipe 
Meatballs aren't always slathered in a sauce. Sometimes it's swimming in a simple soup flavored with meatballs. A little patis makes it more tasty and appetizing and the strands of delicate rice noodes give this soup the illusion it's going to be more hearty than it may seem. Give it a boost with the patola as the vegetable.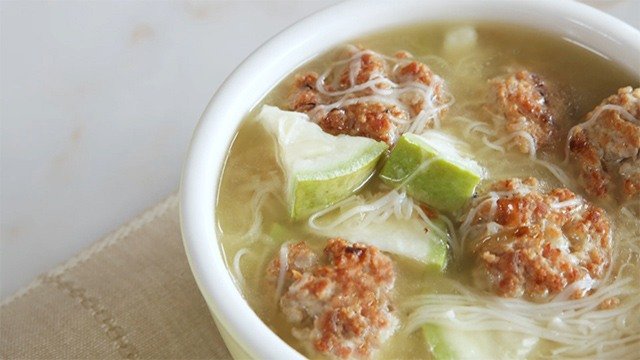 WATCH: How to Make Misua Soup
Posted in:
Cooking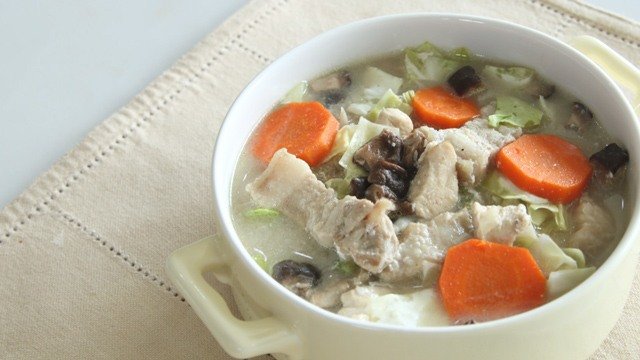 5 Hotatay Soup Recipe 
If there's one soup that will make you feel better, this is the soup to make. It's a chicken soup that's based on Chinese medicinal herbs and flavors. Make your day of feeling under the weather better just by inhaling the delicious aromas that waft from this soup and letting the hot sabaw fill you with its comforting warmth and its hearty mix-ins.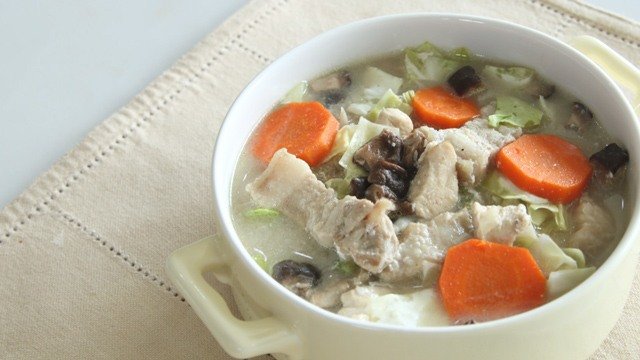 WATCH: How To Make Hototay Soup
Posted in:
Cooking
Need more ideas on what to cook for ulam that's a sabaw, too? Here are more soupy recipes that will make your need to be 
***