There was much debate when the Department of Trade and Industry (DTI) announced it wanted to standardize recipes for some of the most popular Filipino dishes such as the well-loved adobo among others. While the government agency clarified it was just for international standards and not an imposed recipe, the clamor that it raised moved the agency to back off from trying to dictate how to cook one of our favorite dishes. 
One point raised that actually made sense was the implied intention for new cooks to be able to cook an adobo recipe the way it is intended to taste instead of relying on an unreliable source, especially if they have no one knowledgeable enough to turn to. The adobo is a simple recipe with around six main ingredients. This is actually just a few ingredients different from other dishes, such as the tapa seasoning, pata tim and humba recipes.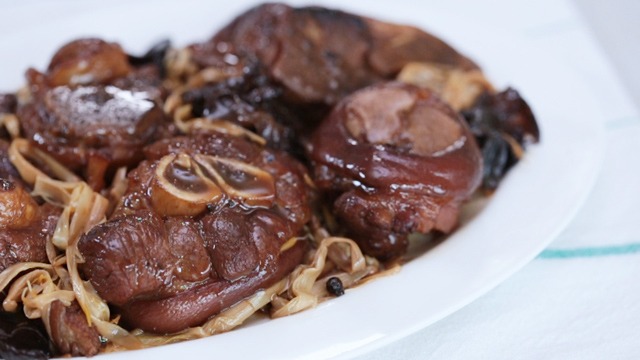 The humba recipe is actually very close in ingredients to the adobo recipe. It shares similar ingredients such as pork, soy sauce, vinegar, black peppercorns, and garlic. Just like many adobo recipes, the pork for the humba is commonly marinated in a soy sauce-based marinade overnight as well. 
What makes a difference between the two dishes are the amount used of the ingredients and the additional ingredients that make the humba a more complex recipe than the adobo. Here are the ingredients you will commonly find in a humba recipe:
• pork

• 

vinegar

• 

soy sauce

• 

black peppercorns

• 

garlic

• 

brown sugar

• wood-ear

 mushrooms 

• 

banana blossoms 
As you can see, the ingredients of the humba do start off quite similar to the adobo. It veers in flavor and taste with the addition of sugar and the black wood-ear mushrooms, more commonly known as tengang daga, and banana blossoms which are also known as bulaklak ng saging.
The banana blossoms are commonly found inside the banana heart or puso ng saging. These are blossoms can be fresh, with the hard stamens removed and the sticky sap rubbed off with well with salt and water. These can also be found preserved in salt since many people are not fond of preparing the banana heart because of the sticky sap. 
From these ingredients, humba is basically a pork dish in a soy sauce-based sauce that's sweetened. Where the adobo is savory, the humba is sweet. 
If you cooked adobo and want to change up the flavor, you can hack it to taste like the humba.  Here's how to easily hack that adobo dish into a humba with a few tweaks to the dish: 
1 Add enough water to rise up halfway up the meat. This will help distribute the flavors you will add. 
2 Stir in 1 tablespoon up to 1/4 cup brown sugar, according to your taste and how sweet you want it. Bring to a boil then simmer. 
3 Add preserved banana blossoms, rinsed to remove excess salt, and rehydrated tenang daga pieces. (If using fresh banana blossoms, prepare 
Curious to cook a real humba recipe? Check these out:
ADVERTISEMENT - CONTINUE READING BELOW
Recommended Videos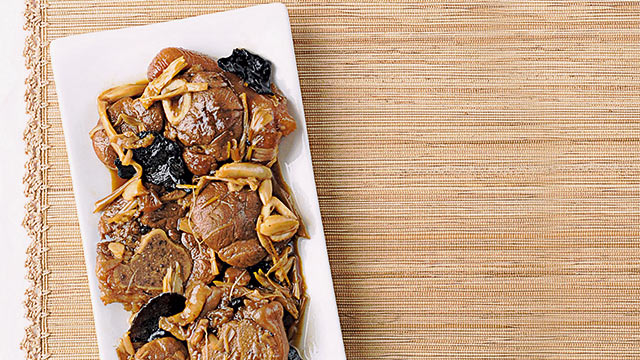 Humba Recipe 
There's no need to make adobo first to taste a delicious humba! This one is a basic recipe to try yourself and taste for the first time. You will taste a delicious combo of flavors of the sweet and salty soy sauce marinade plus the accompanying toasted garlic and the meatiness of the pork. You'll need lots of rice to enjoy this to its fullest ulam recipe potential.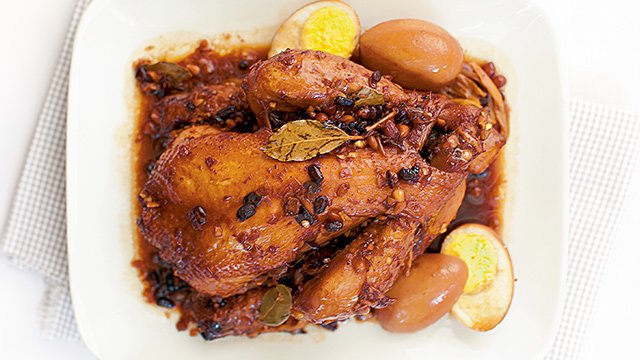 Chicken Humba Recipe
Chicken is a great substitute for pork. One great reason to switch to another kind of meat such  chicken is that pork needs to be tenderized. If you want to skip that step, this chicken variant of the humba is a good option. This recipe makes you cook an entire whole chicken in a flavorful sauce. It's an easy, one-pot meal that you can count on to be bursting with the flavors you want.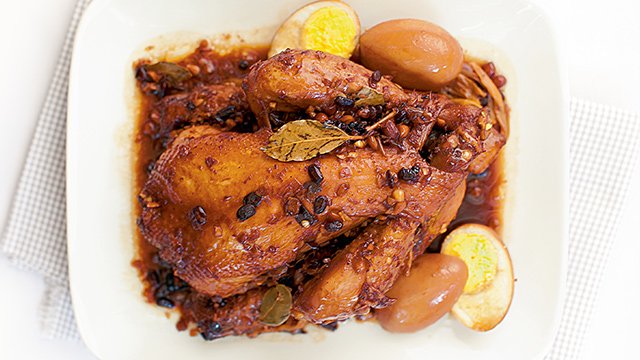 Chicken Humba Recipe
Posted in:
Recipe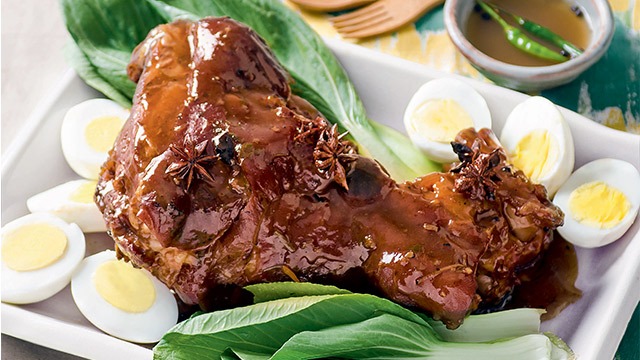 Davao Humba Recipe 
The humba is a southern recipe. This version from Davao sees a whole leg of pork used that instantly transforms this into a fiesta-worthy dish. Just as flavorful as the other recipes, it makes for a stunning centerpiece for any occasion.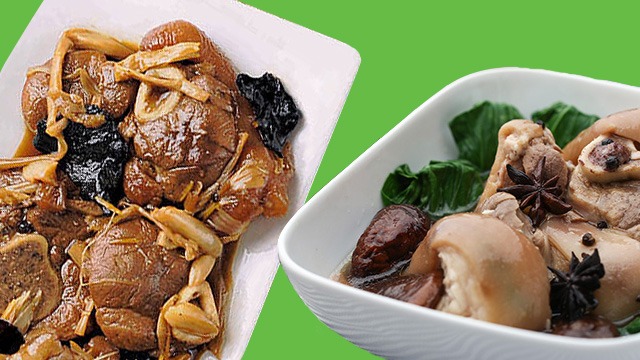 What's The Difference: Pata Tim Vs. Humba
Posted in:
Cooking
***