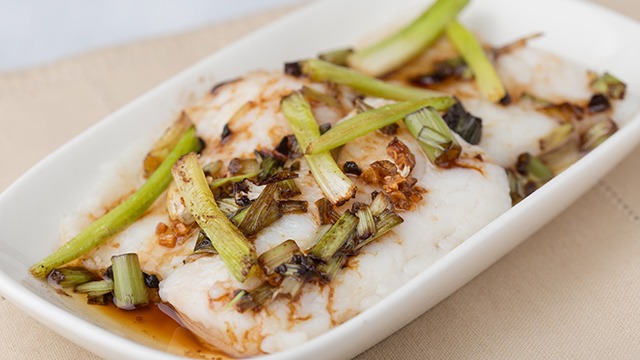 Ginger or luya may be one of the most underrated ingredients in cooking. While many savory  ulam recipes in our local cuisine start off with the ginisa trinity of garlic, onions, and tomatoes, the oft-neglected ginger is also pretty prominent in many dishes as well. 
This doesn't mean that ginger isn't commonly used in dishes. Ginger is most commonly used as the ingredient that removes the malansa or fishy flavor that you associate with tahong (mussels), talaba (oysters), halaan (clams), and other shellfish. It's also the ingredient that many steep in hot water to create salabat, a common remedy for a sore throat. In fact, ginger has much to contribute to dishes beyond being a delicious ingredient, including these great health benefits: 
• boosts your immune system; 
• reduces inflammation; 
• relieves pain; 
• soothes and prevents nausea; 
• and settles upset stomachs.
Ginger can be an ingredient that you add to dishes for its sharp, spicy taste. It can also be the ingredient that you add because it's what will make you feel better. We like to think that ginger is the ingredient you add because it will make your dish super delicious. 
Here are ulam recipes that use ginger that we think are both delicious and might benefit you in more ways than one: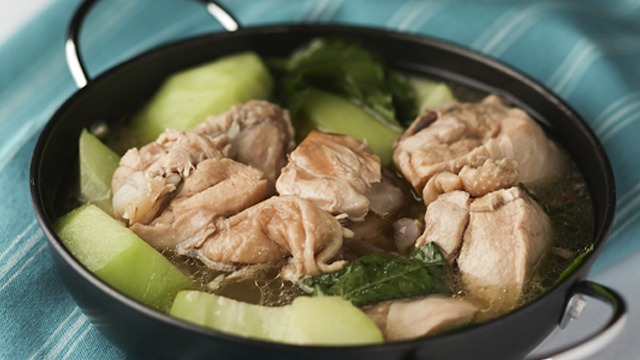 1 Tinolang Manok Recipe 
The most popular and common way of enjoying ginger in recipes, especially if you're feeling a little sick, is the tinola. This classic recipe is a local version of the chicken soup that infuses the soup with ginger and chicken. The chunks of papaya (or sayote if that's what you prefer using) and the malunggay or chili leaves add extra heft to the dish. Add as much ginger as you like to make the soup as soothing and comforting as you like. 
Want to make it different? Try it with coconut milk stirred into the soup, with mushrooms, or coconut water and mushrooms for a binakol version that evokes an idyllic countryside meal.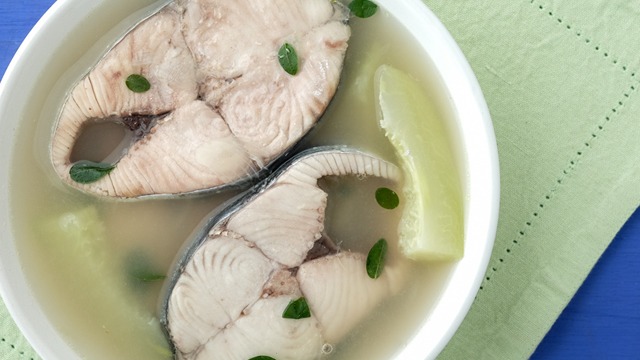 2 

Tinolang Isda

 

Recipe 

Tinola doesn't have to be made with chicken. If you don't have chicken or are staying away from meat, you can turn to fish to make this popular soup dish. Feel free to use any fish, including bangus, tanigue steaks, or even another kind of seafood. Clams and tahong make fantastic tinola ingredients, too.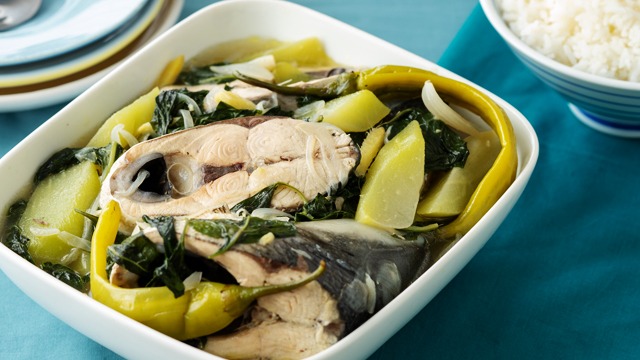 Tinolang Bangus Recipe
Posted in:
Recipe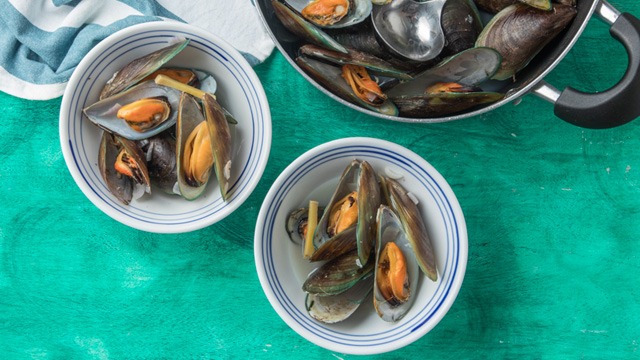 Tahong sa Tinola Recipe
Posted in:
Recipe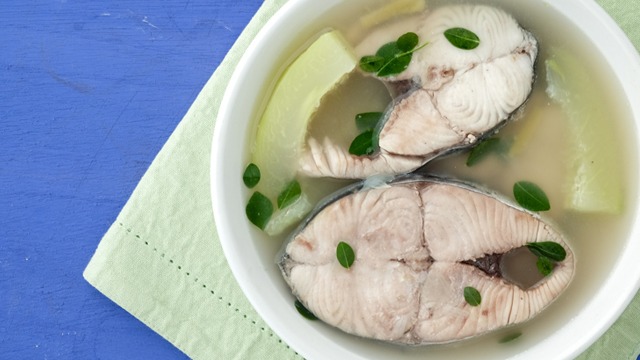 Tinolang Isda Recipe
Posted in:
Recipe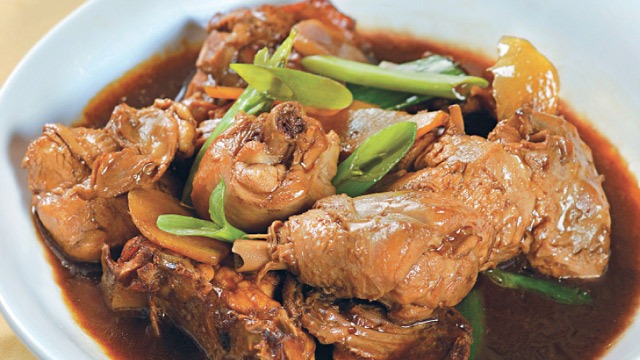 ADVERTISEMENT - CONTINUE READING BELOW
Recommended Videos
3 Braised Chicken with Ginger and Sesame Oil Recipe 
Braised dishes are popular in Chinese cuisine and the good news for ginger lovers is that it's a common ingredient in many of these braised recipes. Braising is not stewing. Braising is cooking big chunks of food in a small amount of fat and liquid in a closed container. This results in super-tender meat that's loaded with lots of flavor from the braising liquid. 
The ginger in this braised chicken dish is a flavor that you'll get a whiff of from the sauce together with the aromatic sesame oil. You can swap the chicken for other pieces of meat such as pork and beef, too.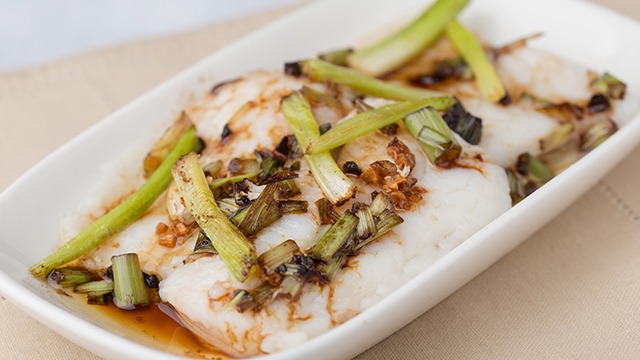 4 Steamed Fish with Scallions Recipe 
Steaming is one cooking method that is easy and quick. This is also a more gentle way of cooking than boiling. While steam is hotter than boiling water, steam doesn't agitate the food vigorously and even keeps the food moist even if you accidentally steam it longer than necessary. Fish, therefore, benefits from this gentler cooking style and results in tender fish that flakes well. Pair this steamed fish with aromatic ingredients, including ginger, scallions, sesame oil, and lemongrass. Keep the sauce light by diluting the strong flavors with water.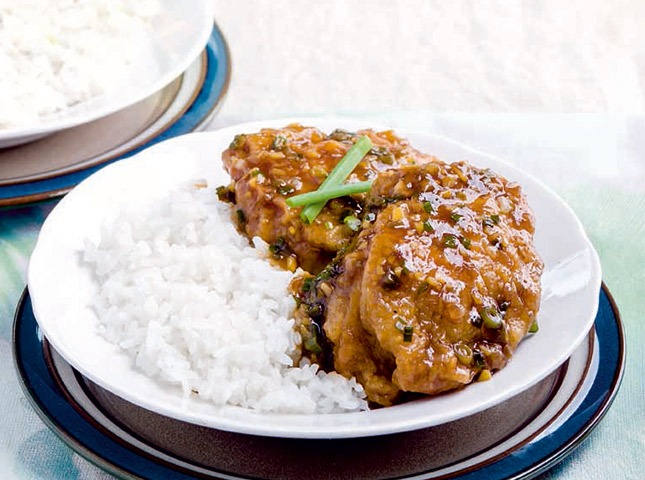 5 Nora Daza's Ginger Chicken Recipe
If you love ginger, this is one recipe that will have you super delighted. This ginger-flavored chicken doesn't just have a little bit of ginger. It has a quarter cup of the sharp woody herb and it's obviously the main ingredient that flavors this chicken to super appetizing heights.
Too much? You can make the ginger mellower with honey as a glaze for fried chicken wings!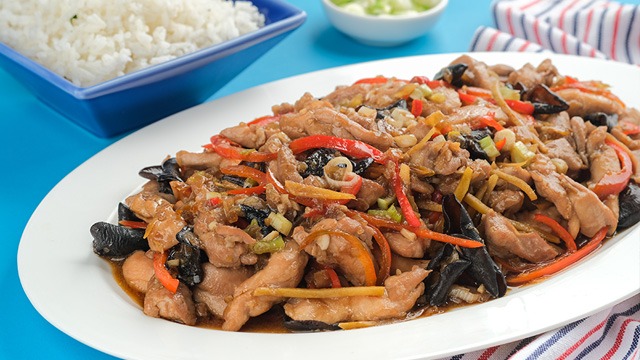 Thai Ginger Chicken Stir Fry Recipe
Posted in:
Recipe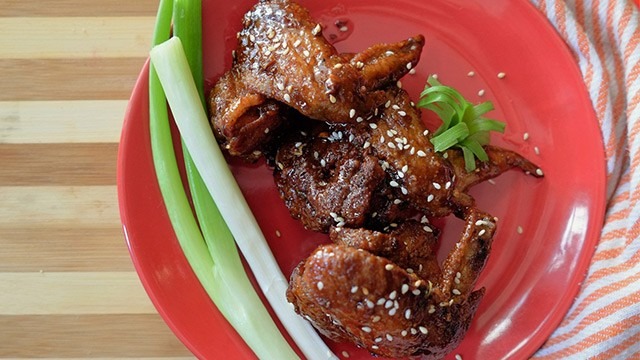 Honey-Ginger Chicken Wings Recipe
Posted in:
Reader Recipes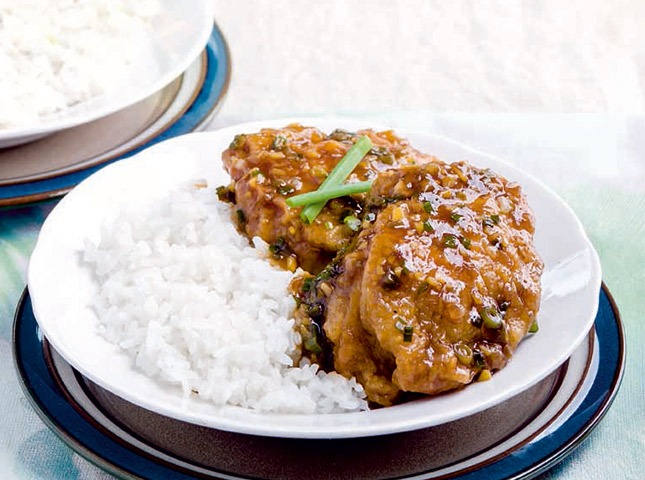 Ginger Chicken Recipe
Posted in:
Recipe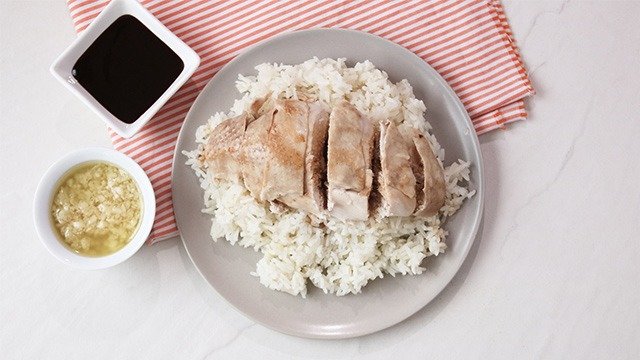 6 Hainanese Chicken Rice Recipe 
Ginger doesn't have to be an active ingredient in the recipe itself to have an important role in the dish. For the Hainanese chicken recipe, the chicken, as well as the rice, is infused with chicken flavor since both parts of the recipe are either cooked together or cooked with the same chicken-infused broth. The ginger isn't a prominent flavor but it is made into the all-important dipping sauce on the side of the chicken rice meal when served.  
It can be simply steamed or you can have it roasted as well for that gorgeous inihaw flavor that is addictive. 
Are you feeling like you need more than just these dishes with ginger? Here are more recipes where ginger is an important ingredient: 
***